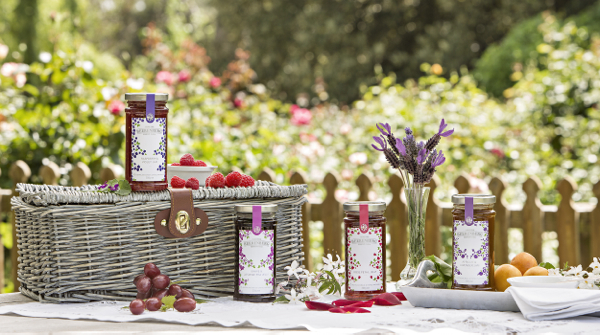 The packaging for Beerenberg's Botanical range is almost too pretty to open! If you are looking for a beautiful gift or want to add a special touch to high tea, may I suggest that these jams and jellies would be a lovely indulgence.
The products are exotic cocktails of edible flowers and fruits, with flavour combinations such as Grape & Jasmine Tea Jelly, Raspberry & Violet Jam, Apricot & Lavender Jam, and Rose Petal Jelly. Each jar is hand-wrapped in tissue paper and comes in its own canister. You can buy the Botanical products from Beerenberg's online store.
The company is proud of the fact that it makes its products in-house, so much so that it offers a Provenance Pathway on its website. You type in the last six digits of the product's barcode and it allows you to trace the origin of the main ingredients, the day it was made and even who made it. Cool, huh?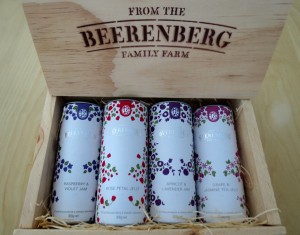 Related Posts: Picking Strawberries at Beerenberg Farm; Berry Hill and a recipe for Strawberries in Rosé Jelly.