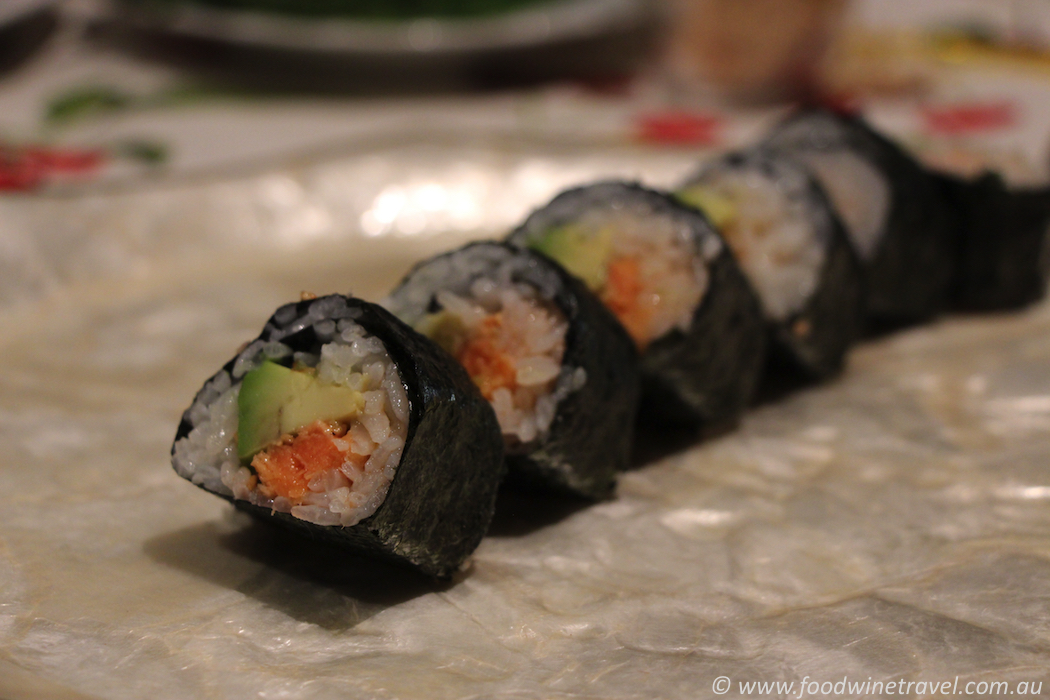 Greg Morrison fell in love with sushi when he moved to Japan in 2010 to teach English at a school a couple of hours outside Tokyo. Although he enjoyed tasting lots of different Japanese food, more often than not he found himself at the sushi restaurant closest to his apartment.
When he returned home a few years later, he decided to try his hand at rolling his own sushi. "It's such a simple dish but I enjoyed the challenge of putting together unusual rolls or just trying to make rolls as neatly as chefs do in restaurants."
He struggled to find ingredients that were readily available in Japan, and so he came up with the idea for an online store called Naked Sushi. Launched last year, it sells kits that have everything needed to make authentic sushi at home (except the fresh bits).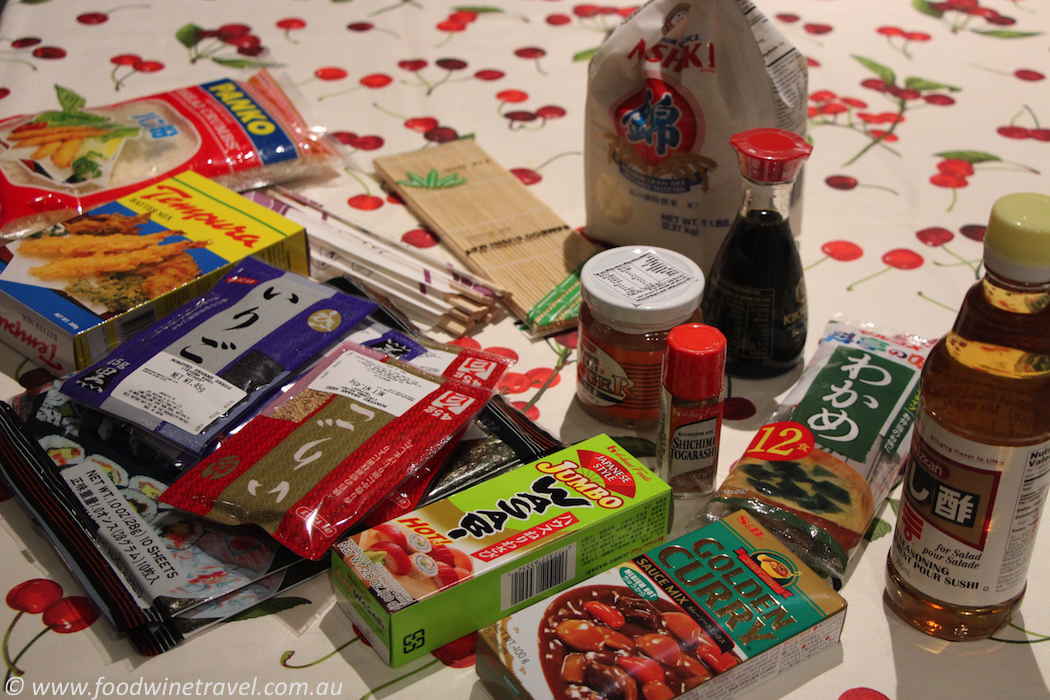 There are two kits available: Kyoto, a starter kit for $39 which makes about 100 pieces of sushi, and Osaka, which sells for $79 and has everything you need to get into some pretty serious sushi making (you could even throw a sushi party.)
Greg very kindly sent us a sample of the Osaka kit to try and we had great fun playing around with it, creating our own little sushi party. We set the table with a cloth covered in bright red cherries, and lit a divine candle with a sweet cherry blossom smell (appropriately named Osaka, one of the TÄNDA Modern Cities Collection). We found some pretty Japanese-themed plates, made up a jug of Rochester ginger and soda water, and off we went.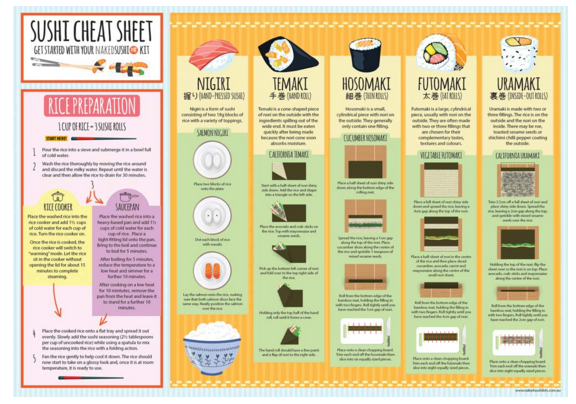 What fun we had! Sushi is simply a combination of vinegared rice with fish, vegetables and seaweed, but is it easy to make? Well, it is, and it isn't.
For a start, it's important to have good, fresh ingredients on hand. We went overboard a bit here, and had everything from asparagus, cucumber, avocado and homegrown chives, to prawns (both plain and tempura) and a beautiful piece of ocean trout to fill our rolls.
It takes a certain technique to get the filling and the rolling right, although both of Greg's kits come with a fantastic cheat sheet that shows in very simple diagrams how to make nigiri (hand-pressed sushi), temaki (hand rolls), hosomaki (thin rolls), futomaki (fat rolls) and uramaki (inside-out rolls).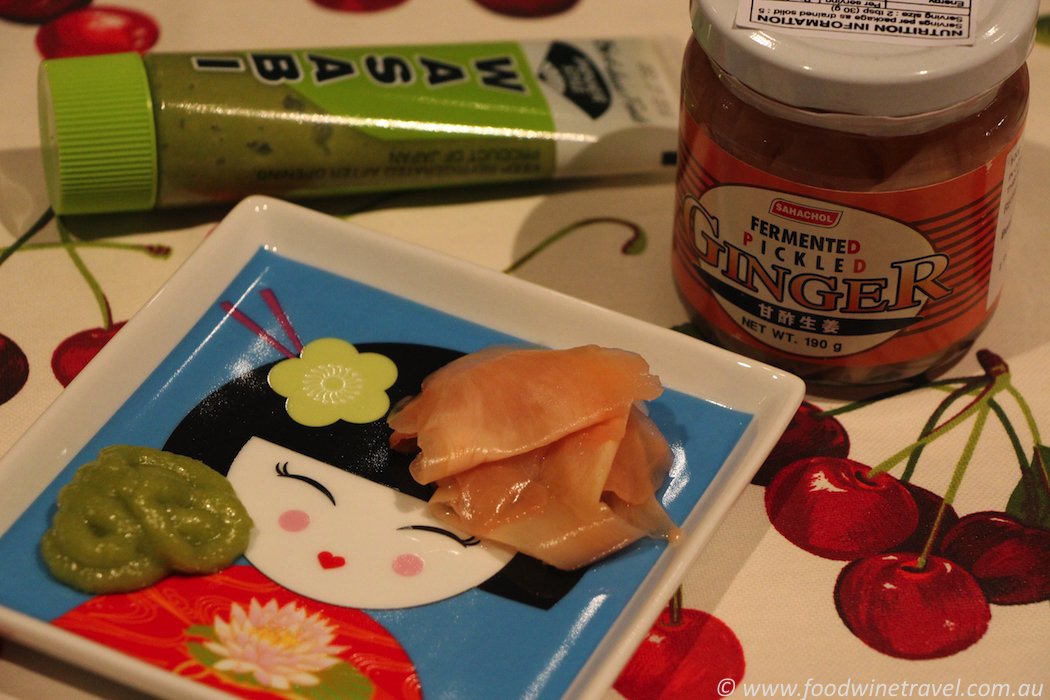 The cheat sheet has step-by-step instructions for making the vinegared rice. The kit includes a huge 2.27kg packet of Nishiki sushi rice and we were really pleased with the results – it tasted great and held its shape well. We'll be eating sushi rice for a long time to come, as a few cups went a long way.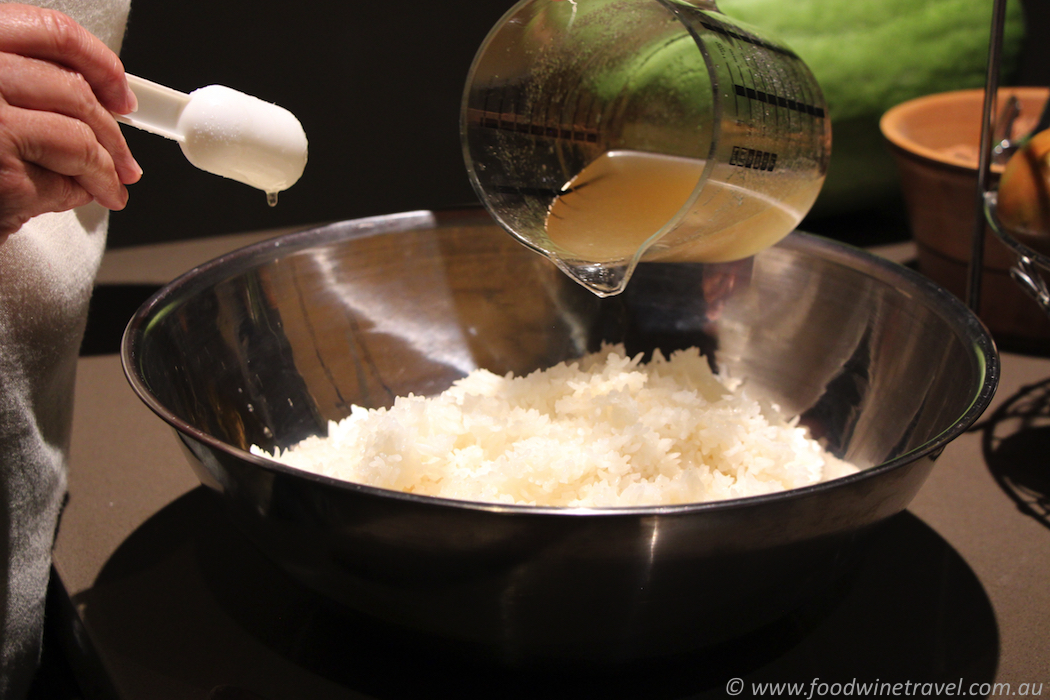 The Osaka kit contains enough to make 200 pieces of sushi, as well as a curry sauce mix to which you add chicken and onions. We got two meals for two people out of the curry. Twelve sachets of miso soup are included, along with panko breadcrumbs and tempura batter mix. We dipped prawns, eggplant, zucchini and mushrooms in the tempura batter, and found that these along with the sushi were a meal in themselves. The curry we left for another day.

Greg says he only includes ingredients that he likes using himself, and in the Osaka kit, that means Kikkoman soy sauce, Jumbo wasabi paste, Shichimi Togarishi 7-spice pepper mix, nori seaweed sheets (2 packets of 10), roasted sesame seeds, sushi seasoning vinegar and pickled ginger. We used only a small portion of some of the ingredients, and the rest will keep us going for quite some time. Ingredients can be ordered individually if you need to re-stock.

A bamboo rolling mat and 8 chopsticks are included in the kit, so you literally don't have to think of anything apart from a few fresh ingredients. We felt the Osaka kit was very keenly priced for the range and quality of ingredients it offers, and when you consider that it also includes a great little book, Sashimi & Sushi: The Art of Japanese Food Made Simple, by Yasuko Fukuoka, it really is terrific value.

That, coupled with the convenience the kit offers, definitely makes this a win-win for those who want to get into making their own sushi and for people who are interested in Japanese food and culture. The kits are delivered anywhere in Australia and would make a perfect gift.

Greg is offering a 10% discount if you use the discount code FOODWINETRAVEL10 when you order either of the kits before February 29. This is not an affiliate link and Food Wine Travel is not benefiting from it; we're merely passing it on because it makes an already good buy even more attractive. Plus we like to encourage enterprising start-ups, especially when it involves yummy food!

If you visit the Naked Sushi website, look out for Greg's blog, which is regularly updated with recipes, guides and unusual ideas to try with the sushi kits.

Food Wine Travel wasn't paid for this post but we were sent a sample of Naked Sushi's Osaka kit to play around with.