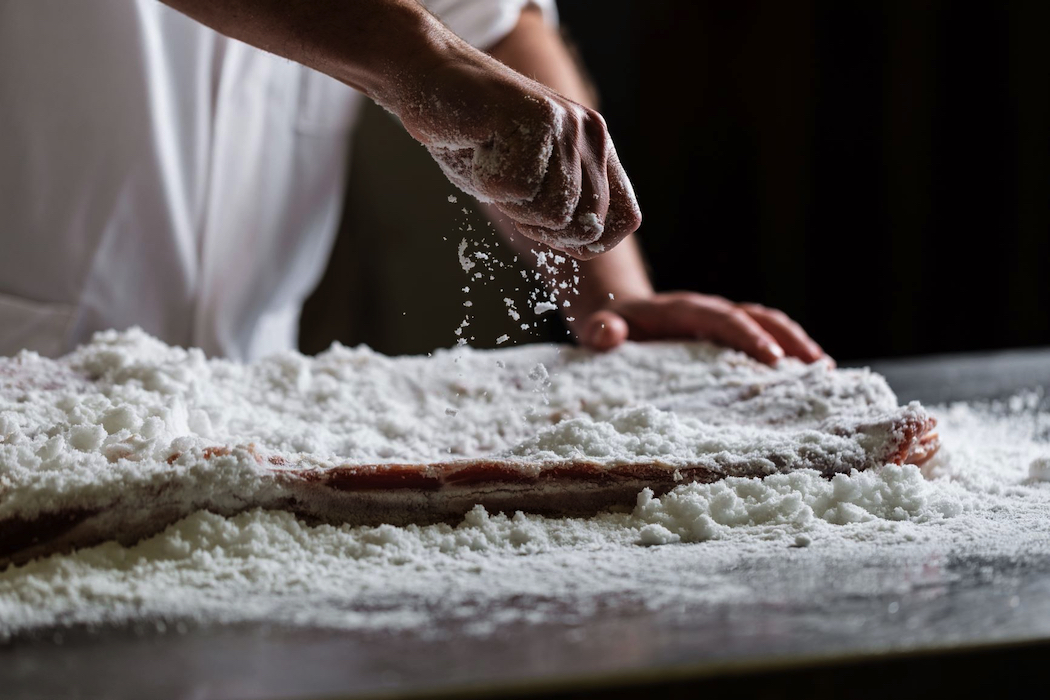 If you appreciate good bacon, you'll love Boks Bacon and the whole story behind it. Boks is a Tasmanian producer but the product is widely available on the mainland and it's worth seeking out, not only because its bacon is free of nasties found in most supermarket bacon, but also because it has so much flavour. Oodles and oodles of flavour.
This artisanal producer draws on recipes developed in Holland more than a century ago (and given my Dutch heritage, I love that fact too!) The Boks family emigrated from Holland in 1951 and settled in Tasmania's Huon Valley. Coming from a family of butchers and smallgoods makers, they opened a butcher shop in Tassie and quickly developed a following for their wonderful smoky bacon. There are some fabulous vintage photos from those early days on the Boks Bacon website.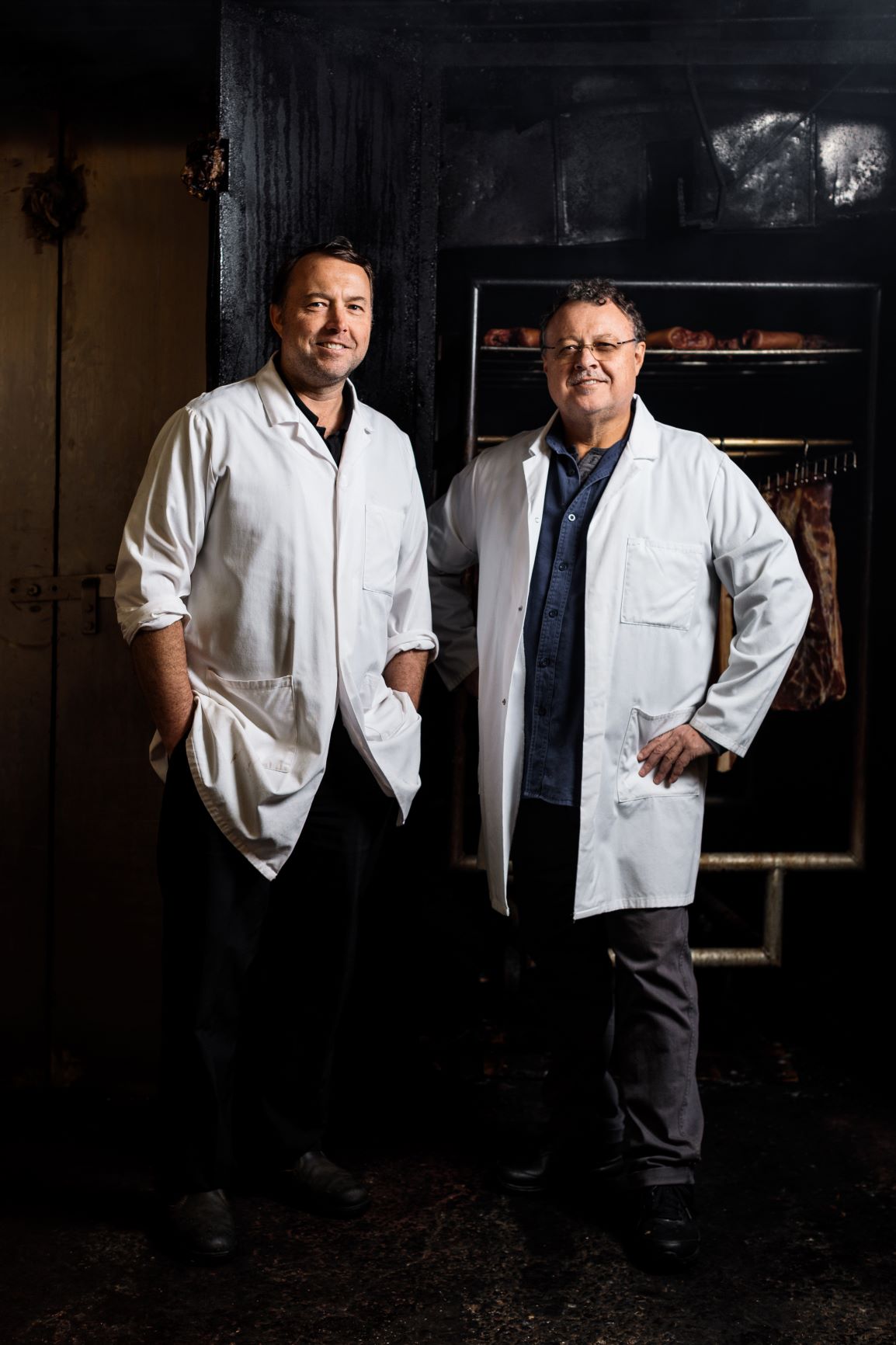 The business has grown to produce a huge range of products, from bacon, ham, spek and smoked chicken breast, to a huge range of sausages with different flavours and seasonings. It's now run by the third generation of the Boks family, brothers Marcus and Rick, who continue to lovingly craft their product in the same way their family did before them.
They use only free-range pork from top regional suppliers, and then they dry cure it and cold smoke it in a traditional woodfire smoker with shavings of Tasmanian oak. Among the products we've enjoyed and can highly recommend are the woodfire smoked ham, leatherwood honey cured ham, bacon rashers, bacon mince, and chilli-flavoured bacon.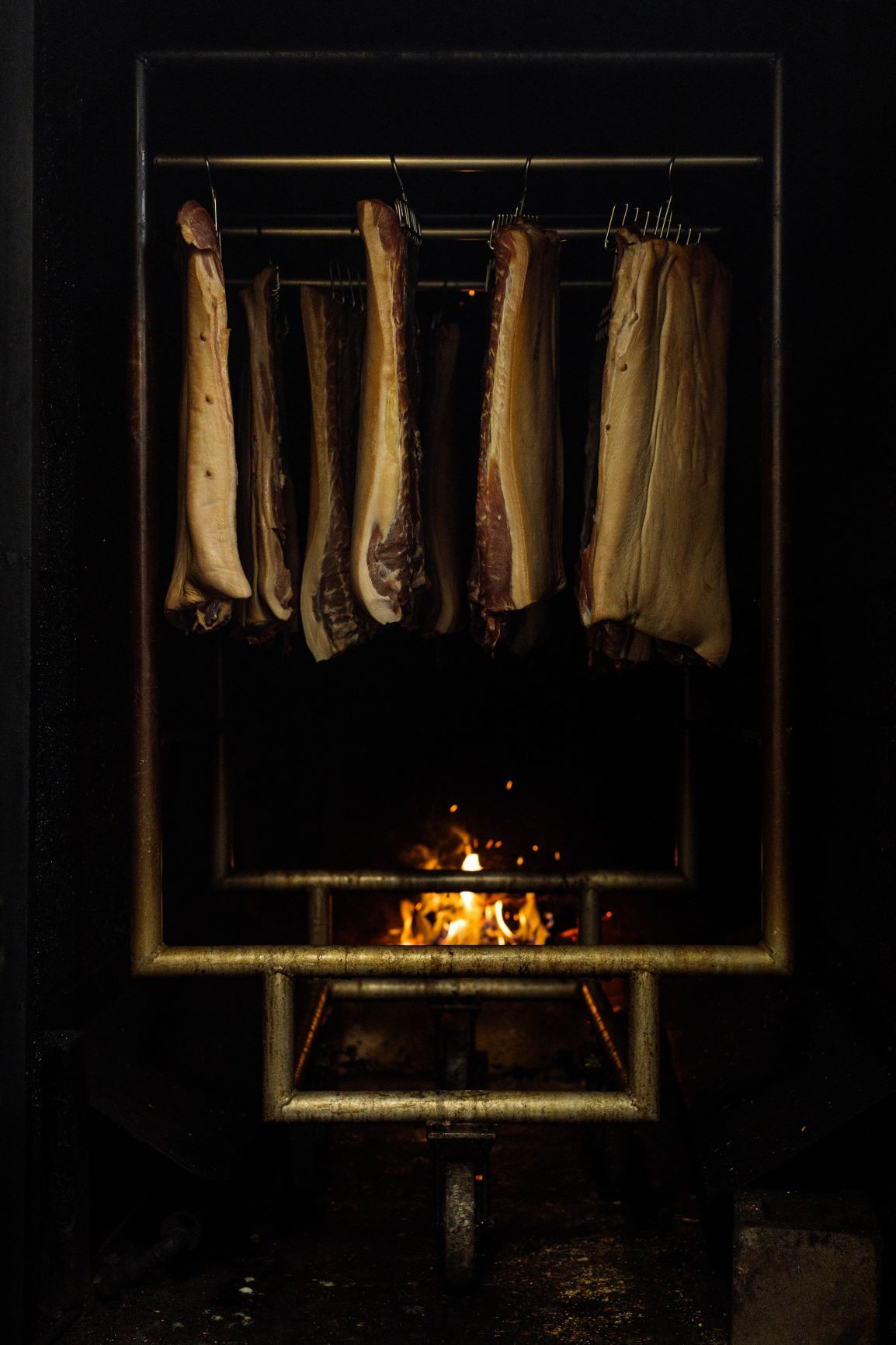 A new addition to the range is Pure Bacon, created in response to requests from the fitness community. Instead of nitrites, Boks uses natural fruit and spice extract to substitute for preservatives. This makes it suitable for people who are adversely affected by nitrite, including those with Crohns disease, irritable bowel syndrome and other bowel diseases, kidney disease, eczema and allergies.
No honey or sugar is used in the curing process for Pure Bacon. It's keto friendly, paleo friendly, and gluten-free. The Pure Bacon range includes streaky bacon, short cut, and middle rashers, and already the products are looking to be as successful as the Boks Bacon products.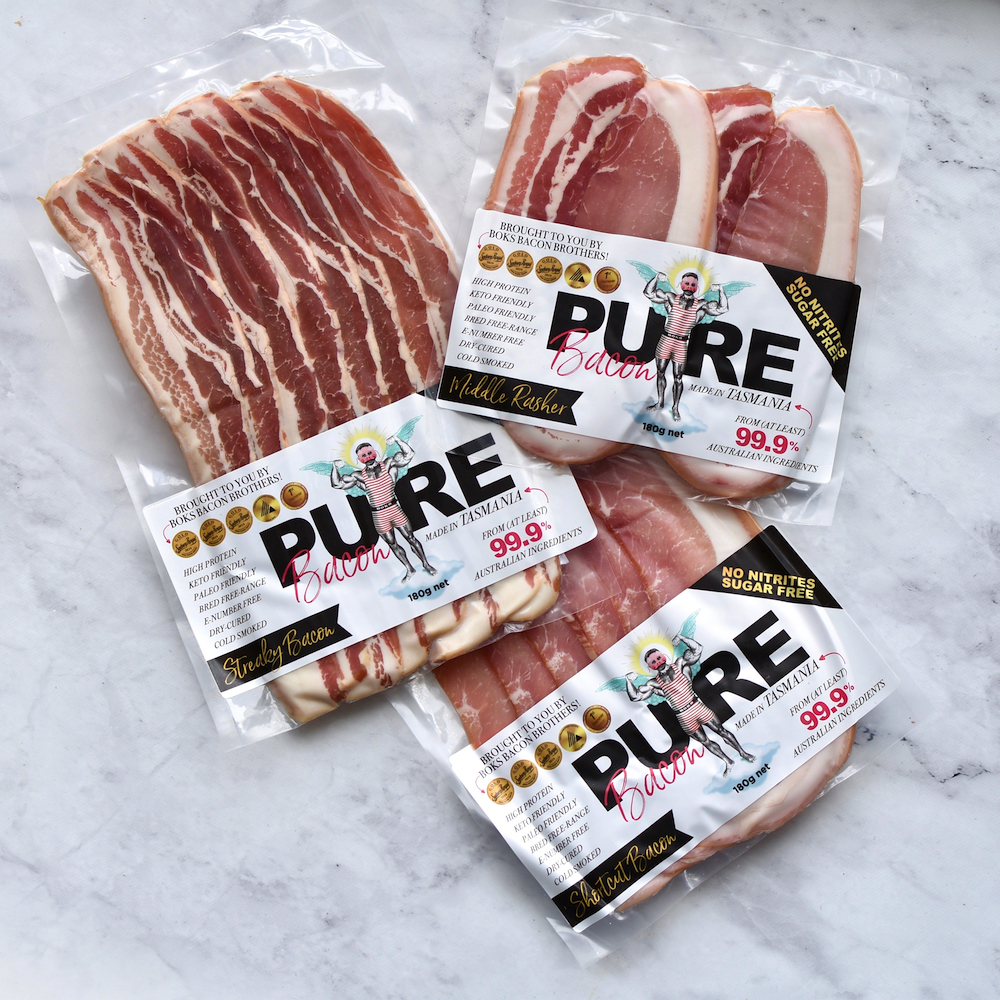 Pure Bacon has a long shelf life of 60 days thanks to its production process, which is similar to that used for making prosciutto. It has a much higher protein level per gram than most other bacons (which are generally injected with 30% to 50% water/brine). Its low water content means that bacteria won't grow when it is stored under 5 deg C. Another advantage is that shrinkage and spitting is minimal during cooking.
Most of all, though, we're impressed by the great flavour of the Boks products. Little wonder they are sought after by chefs and hatted restaurants across Australia. Available in IGA stores, Harris Farm, and various food stores and butcher shops around the country.
This is not a sponsored post but we were sent a generous selection of products to sample.