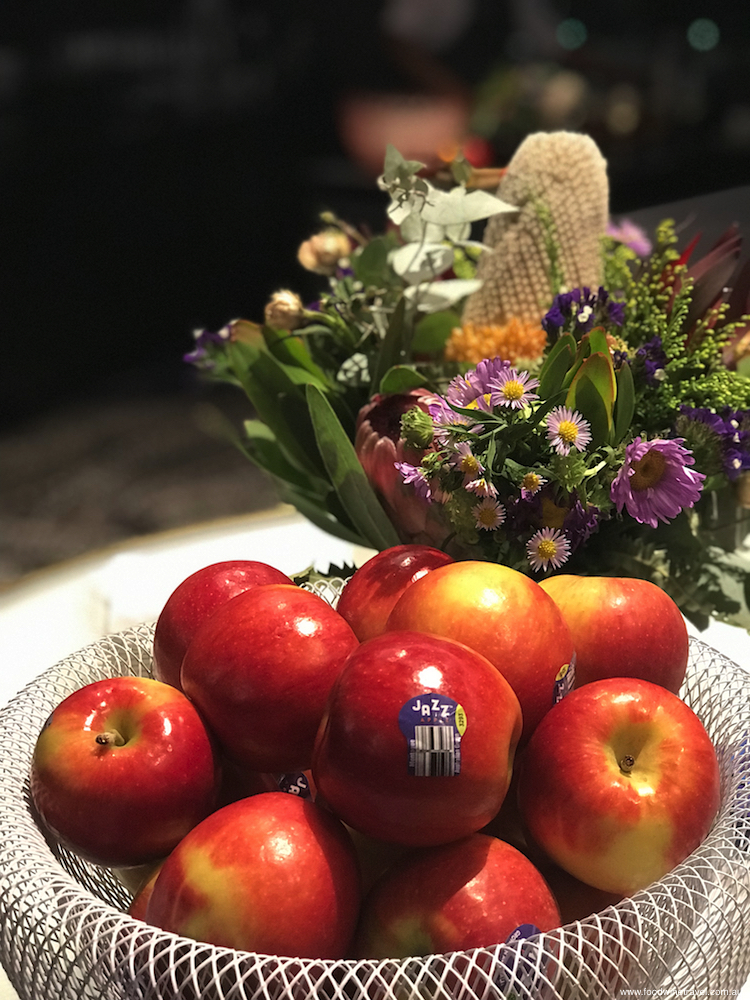 Here at Food Wine Travel we love a good apple – good being the operative word. So many apples are floury and tasteless that for a long time they weren't on our radar at all. But in recent years, the tide has turned and we're starting to see new varieties with more flavour and crunch. The Jazz apple is one such variety that is making us fall in love with apples all over again. It's sweet, crisp and crunchy, and its compact size makes it ideal for snacking.
Jazz apples are now being grown in every state of Australia and despite challenging growing conditions in practically every region, the flavour and quality for the 2019 crop is excellent. A bumper crop of 5 million kilos will be produced this season and judging by the apples we've tasted from the first crop's harvest, it's definitely a harvest worth celebrating.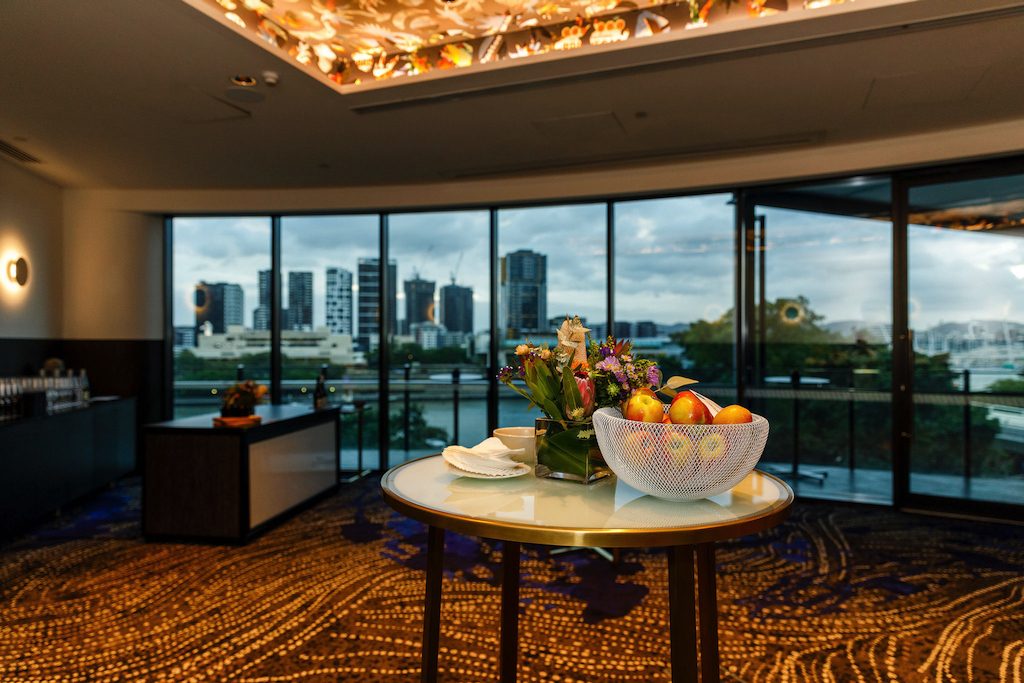 The story of how the Jazz apple was introduced to Australia is an interesting one. New apple varieties generally come about either through a chance seedling (as in the case of Australia's Granny Smith) or through cross-breeding. By taking an apple with particular traits and crossing it with another variety with desirable traits, it's possible to get a new variety and that's exactly what happened with the Jazz apple.
Jazz is a trademarked brand of the Scifresh cultivar, a cross between Royal Gala and Braeburn. It was developed in New Zealand in the 1990s and introduced to Australia by family-owned fresh fruit supply business, Montague, in 2006.
Since then, the cultivar has been widely planted by licensed growers throughout Australia, and Jazz has proven to be incredibly popular with Australian consumers. There are two growers in Queensland, and in a milestone for Queensland production, one of those growers will this year produce 7 million Jazz apples.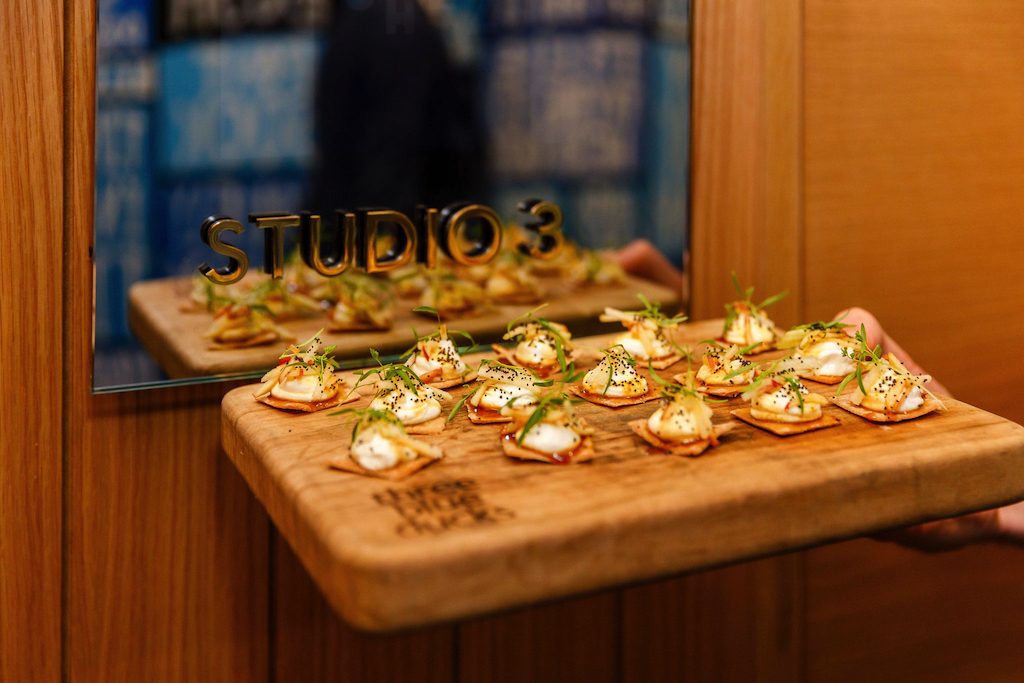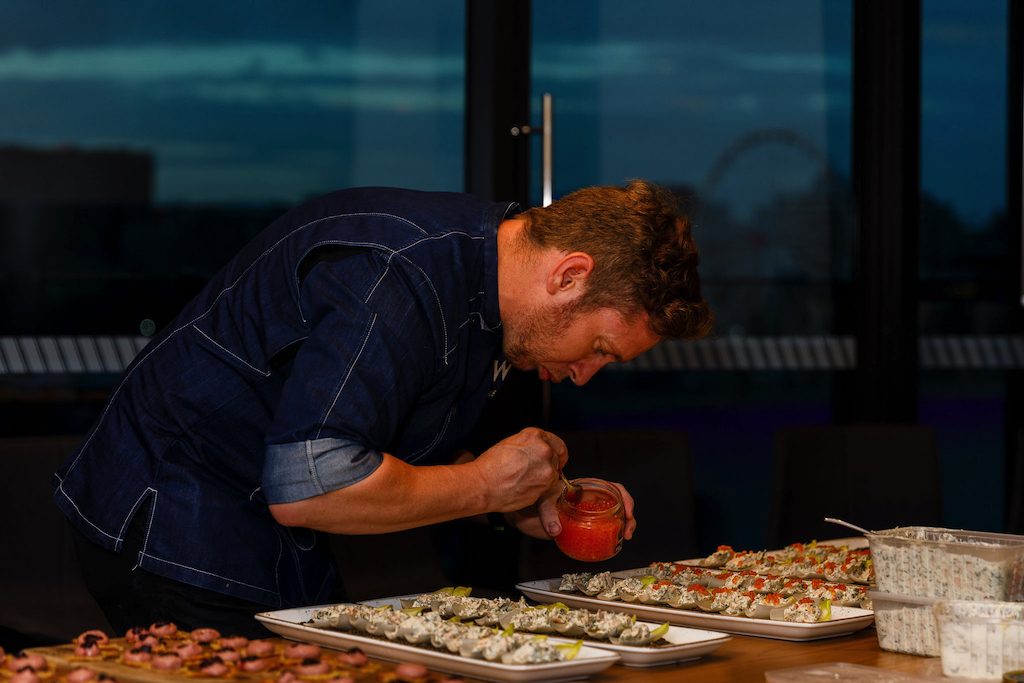 Rosie and Johnnie Savio, whose farm is at Pozieres, near Stanthorpe, were at a special event at the W Brisbane to celebrate the new season's harvest. They are second-generation apple farmers; father Pietro (Peter) Savio came to Australia in 1949 and has been an orchardist at Pozieres ever since.
Johnnie told industry and media folk at the W that his father is 97 this year and still tells him what to do in the orchard. This year has been a real challenge for Stanthorpe growers because of the drought, but thanks to long-term planning, the visionary Savio's still have good quantities of water.
Other licensed growers are in Batlow (NSW), Tamar & Huon Valley (TAS), Adelaide Hills (SA), Manjimup (WA) and southern Victoria.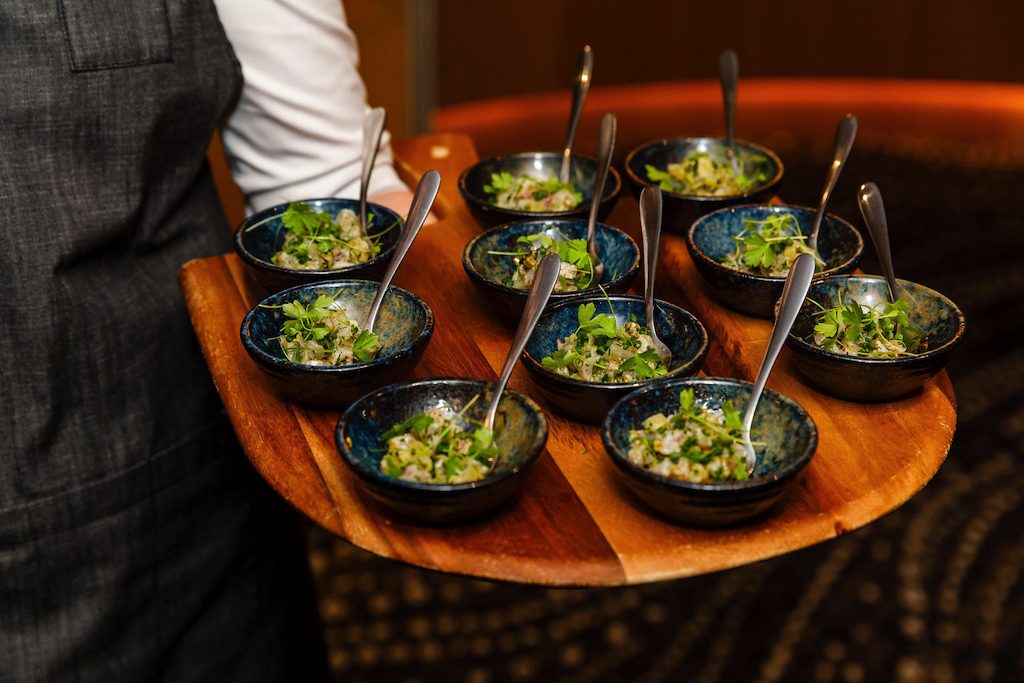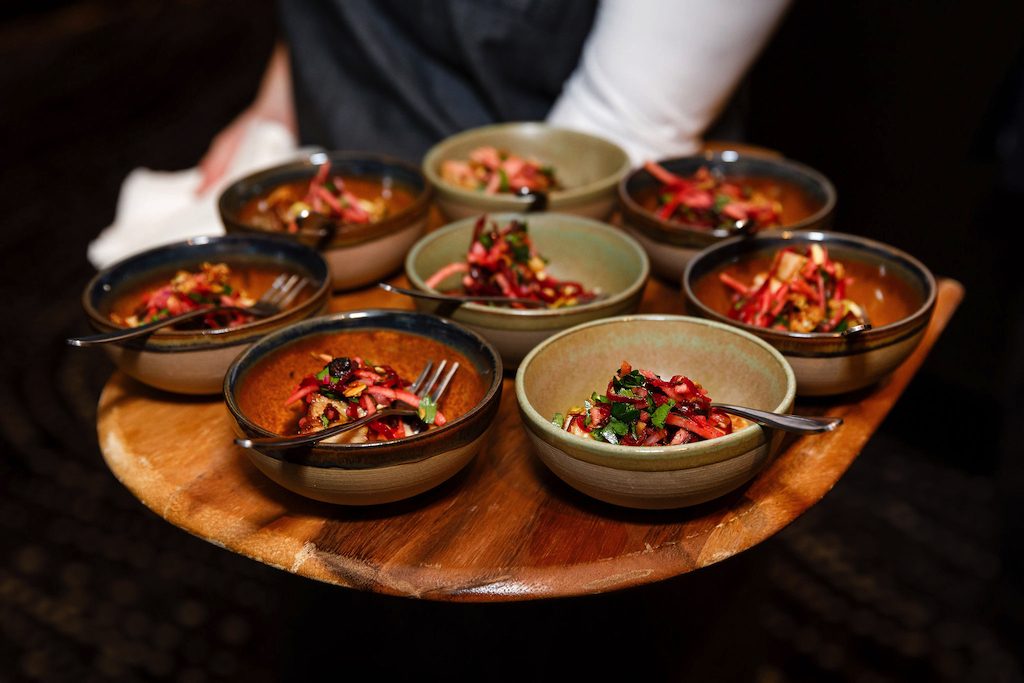 The event at the W Brisbane was catered for by the team at Three Blue Ducks, whose restaurant in the hotel serves their distinctive brand of fresh, local food. They were given a brief of creating canapés and light dishes celebrating the freshness of Jazz apples, and the results encapsulated the brief perfectly.
Among the canapés on offer were Shaved apple with chicken liver parfait; Witlof filled with smoked salmon rillettes and pickled apple skin; and Fresh apple and goat's cheese with burnt honey and chervil on a buckwheat cracker.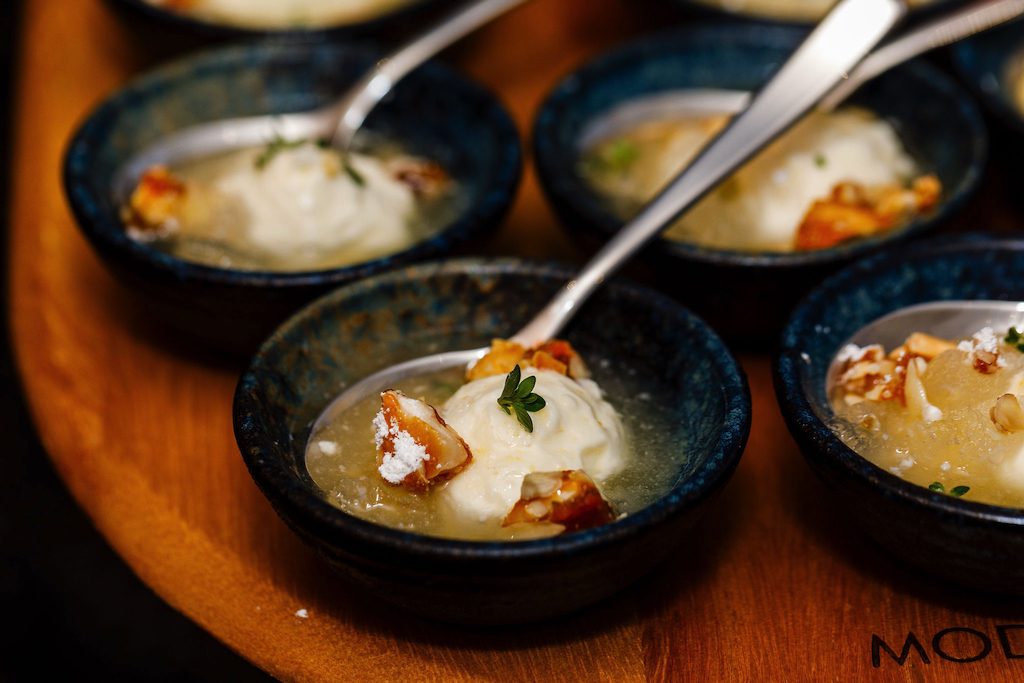 There was a ceviche-style dish of Raw kingfish mixed with compressed apple salsa and burnt citrus dressing, and a heartier dish of Pork belly with parsnip puree and beetroot/apple slaw.
The delicious desserts included Apple and elderflower granita with whipped vanilla buttermilk, apple butter and honeyed almonds; and superb Roasted figs with vanilla, anglaise and apple jelly.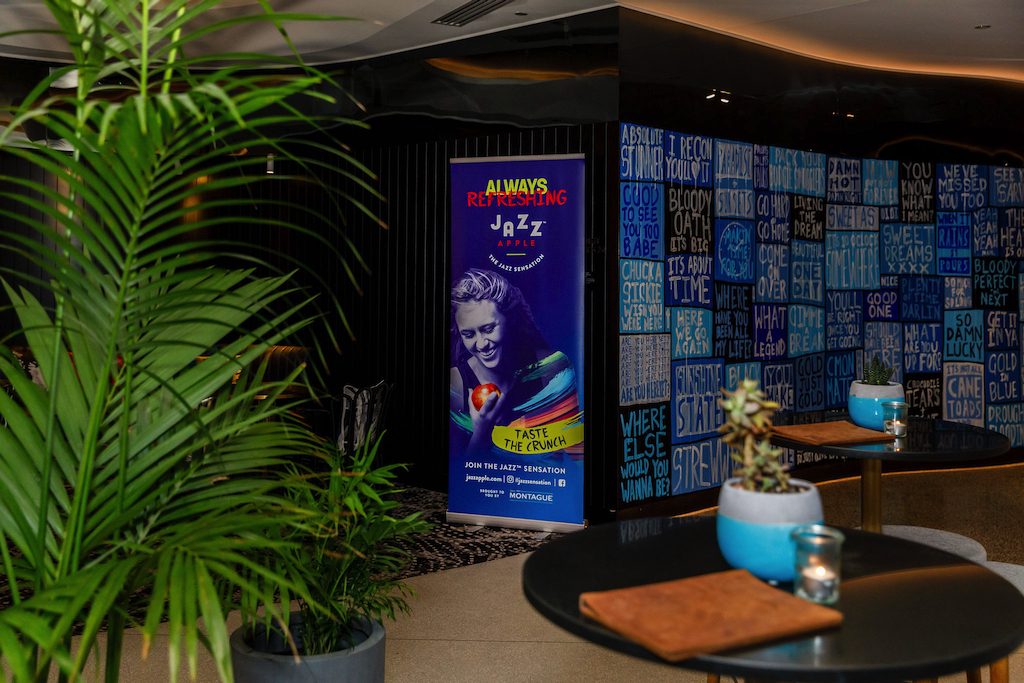 This was a truly beautiful demonstration of how apples can be incorporated into modern, creative dishes, but of course there's nothing like biting into a fresh, crisp apple as well. Packed with fibre, vitamins B and C, potassium and low GI, they are great in lunch boxes or for when you're out exercising. If you want to cook with them, you'll find some delicious recipes on the Montague website.
Jazz apples are in season from April to October. Look out for them in supermarkets and greengrocers now.
More information: www.jazzapple.com
Top photo by Food Wine Travel. All other photos were supplied by Hatching Communications and used with their permission. We were guests of Hatching Communications at the event.