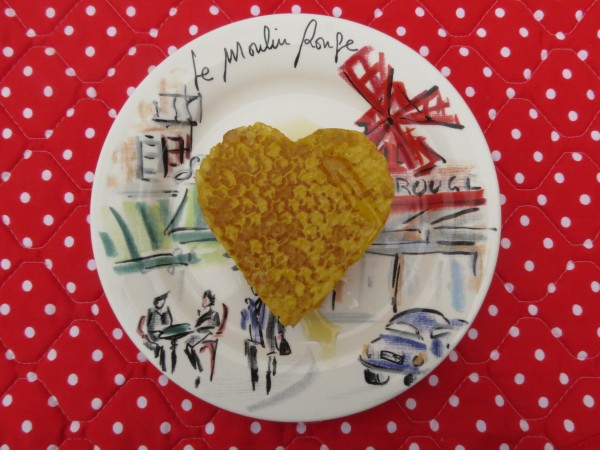 This gorgeous honeycomb is from Honey Delight, produced in Canberra by Carmen and Todd Brown. It's so very apt for a Valentine's Day post, given that the word honey is a common term of endearment. And honey is such a seductive food – sweet and golden, a nectar transformed by bees in a miracle of nature.
Honey is widely used in many cuisines not only because it tastes great but also because of its nutritional and medicinal properties. 'Active Honey' is one that is active against bacteria, but as anyone who regularly buys it knows, honey with antibacterial properties doesn't come cheap.
The Browns looked at all the manuka honey being brought into Australia from New Zealand and realised that the same species of tree, Leptospermum scoparium, was growing locally.
After extensive testing, they produced their first Active Honey late last year, and the good news is that it is a very keenly priced $20 for 500 grams.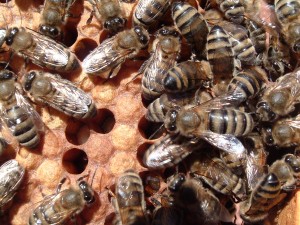 As far as I know, Honey Delight is the only 15+ honey produced in the Canberra region (or at least, that is labelled as such). It's another great example of a small regional producer doing something wonderfully innovative.
Carmen Pearce-Brown comes from a family of four generations of beekeepers who have been making honey since 1928, originally in north-west NSW.
Currently studying for her Masters degree at ANU, she became interested in therapeutic honey while doing a thesis on "how to keep well".
It led her to wonder if the tea tree growing locally – from the same species as the New Zealand manuka – had the same antibacterial properties as the New Zealand product.
Testing by the University of NSW confirmed that their honey had the requisite antibacterial properties for a 15+ rating.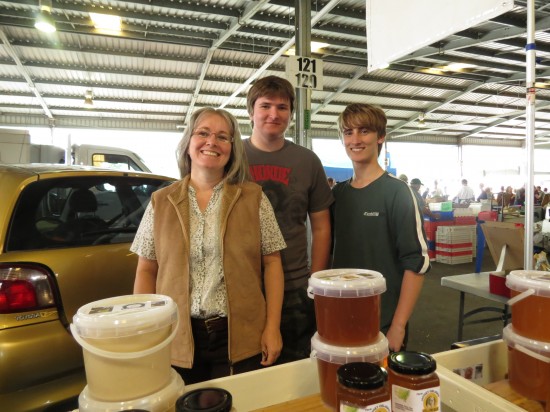 The Browns sell their Honey Delight products every Saturday morning at the Capital Region Farmers Market, where their customers are keen to hear about the benefits of eating honey.
"We find people are very interested in how honey helps keep them healthy – they ask about the sugar content, the amount of antioxidants in honey, how local honey helps reduce hay fever, and which honey is best for you," Carmen said.
"Food scientists around the world are uncovering the secrets of honey nutrition, and that means our understanding of how honey helps keep us healthy has come a long way. Having an affordable active honey can take us all in the direction to staying well and feeling more vibrant."
"We are very excited to have a regionally produced honey that has such important properties. It brings this incredible honey into a price bracket that doesn't include transport across the Tasman Sea, and the costs associated with import, and that's going to be good for many people," she said.