If I were to check into one hotel in the world to celebrate Valentine's Day, it would be the Four Seasons Hotel in Singapore.
Apart from the fact that it is a lovely hotel with an understated elegance, it has set aside a "Couples Floor" with various romantic indulgences for those who are in the flush of love (or for those who want to re-ignite the spark).
Just a block or so from the hustle and bustle of Orchard Road, the Four Seasons is a quiet haven, with spacious guest rooms and marble bathrooms, great dining facilities, a spa and fitness club, pools and tennis courts (including, quite remarkably, a couple of air-conditioned indoor courts).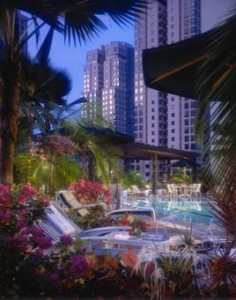 The hotel has the feel of a private club, with classic furnishings and beautiful artworks and antiques, many of them from the owner's private collection.
Take the lift to the adults-only 11th floor and you'll find yourself in a luxurious cocoon with the promise of no housekeeping doorbell until 12.01pm.
As someone who has been woken more than enough times by enthusiastic housekeepers after forgetting to put out the Do Not Disturb sign, that's a promise that definitely appeals!
The treats start as soon as you alight from the lift, with fruit and chocolates on the lift landing, and mood lighting in the hallway.
Once inside our room, we found plenty of special touches to sweeten the mood – some luxurious, such as curtains operated from the bedside console, a fabulous sound system piped through to the bathroom, and the ability to plug our iPad straight into the big flat-screen TV.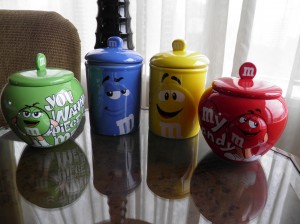 Others were more whimsical, such as a book of love poems by the bed; colourful jars filled with marshmallows, M & Ms, cookies and jelly beans; and a box containing 101 romance ideas … "dress up and go on a date together, wink at each other from across the room when attending a group function, hire a photographer to take couples photos of you around Singapore"… you get the picture.
Hell, there were even some red and yellow cards that you could flash if you felt your partner was spending too much time on their iPhone. Not that we had to resort to using them, of course.
Guests staying on the Couples Floor are assigned an "Experiental Assistant" to "pamper you with bespoke services" before, during and after your visit. They pledge to get to know your preferences within two hours of arrival, so that they can ply you with inside knowledge of Singapore and organize whatever indulgences you might want to take advantage of.
These range from a butler-drawn bath to in-room massages and breakfast in bed. We had a city to explore so took advantage only of the Lazy Lovers breakfast (Bircher muesli, berries with cream, scrambled eggs on an English muffin with blue cheese).
Nevertheless, we were showered with lots of attention including delicious chilled mango juices on arrival and loads of good advice on dining out.
Some of the options from the bath butler sounded positively divine: the Lycheetini, for example, allows you to soak in lychee milk and orchid petals while sipping a martini with berries.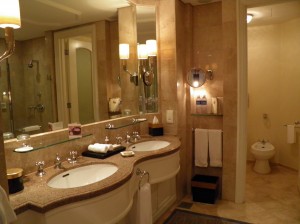 I drew my own bath but, hey, there were beautiful L'Occitane products to play with, a gorgeous orchid by the bathtub and a CD of Essential Love Songs playing on the sound system. No complaints from me.
Even the spare roll of toilet paper was in a pretty embroidered bag.
Dressed in the fluffy robes provided, we found much to fuel our passion. The bowl of fruit contained what is quite possibly the biggest and certainly one of the juiciest mangoes I have ever had, and there was a tray of strawberries and blueberries on skewers with little pots of chocolate, cream and brown sugar for dipping them in, along with beautiful embossed white linen serviettes. Glass mugs and a dainty glass teapot were provided so that we could pour our own rose tea.
We could have borrowed from a selection of romantic DVDs for free. There is also a pillow concierge service but we were more than happy with the feather-soft pillows and doona provided, enjoying a long lie-in and checking out just before the housekeeper had a chance to ring the doorbell.
Fact file:
Four Seasons Hotel Singapore, 190 Orchard Boulevard, Singapore.
Tel: +65 6734 1110
www.fourseasons.com/singapore
Related post: Four Seasons Hotel Sydney