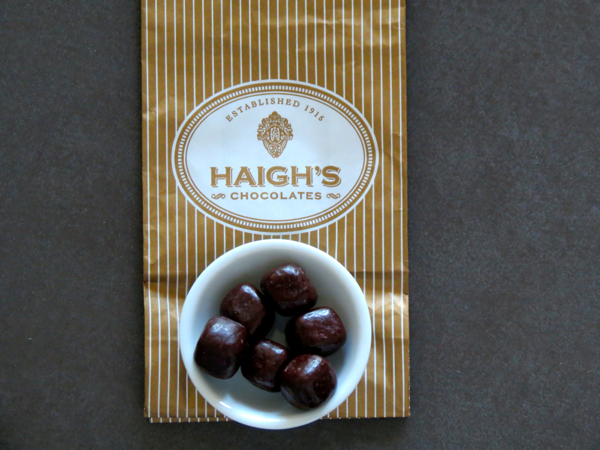 Can it really be November already? After a year in which our feet have barely touched the ground, we're looking forward to a few months at home and so we've begun stocking the pantry with lots of goodies in expectation of preparing beautiful meals in our new kitchen. The balcony is already getting a workout with long lunches overlooking the water, and we're enjoying happy days around the table with family and friends. I think it's going to be a busy festive season ahead!
These little beauties from Haigh's Chocolates landed on our doorstep recently, along with a note to say that Haigh's (one of my favourite Australian companies) has just launched its online store. These are aprichocs – little bits of dried apricot covered in chocolate – and we scoffed them pretty quickly, I'm ashamed to say.
Just as Haigh's is a South Australian institution, so too is Beerenberg, a company which I'm sure needs no introduction. This proud Australian producer of jams, preserves and condiments has a farm in the Adelaide Hills and recently launched a lovely range called Botanicals.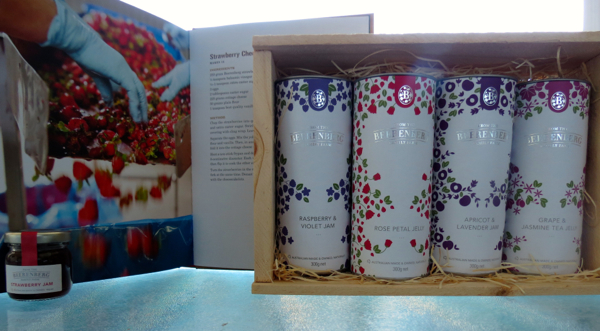 I was unable to attend the launch as I was attending a meeting in Fiji (I'm not expecting you to believe that I was, in fact, working…) so my sous chef and partner in Food Wine Travel, Maurie, attended on my behalf. He was given a lovely wooden box filled with delicious Botanicals including Raspberry and Violet Jam, Rose Petal Jelly, Apricot and Lavender Jam, and Grape and Jasmine Tea Jelly.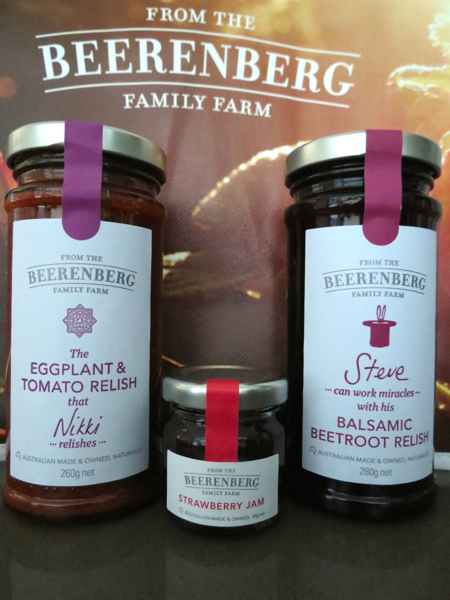 He was also given a copy of Berry Hill, the story of Beerenberg Farm, with charming anecdotes from founder Grant Paech and recipes using the Beerenberg products. He also brought back this Eggplant and Tomato Relish, and Balsamic Beetroot Relish that went beautifully with the chicken terrine we bought from Jan Power's Farmers Market at the weekend.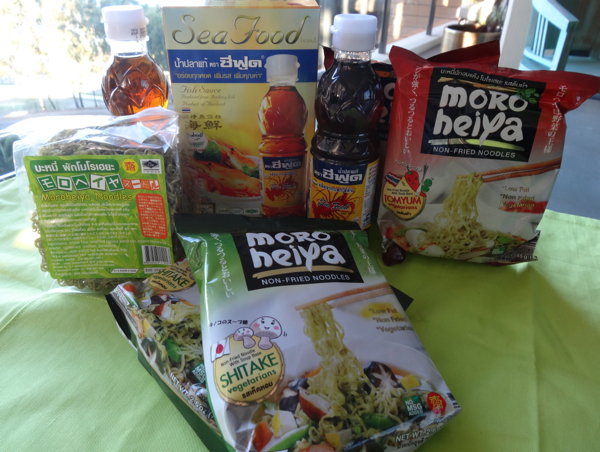 During my trip to Thailand mid-year, I bought these Moro Heiya noodles at an organic farm called Harmony Life. They have great flavour and are wonderful in soup. Have you heard of moroheiya? No, I hadn't either until I visited this inspiring farm. It's a leaf that is incredibly rich in vitamins and minerals, and is said to be a powerful antioxidant. I also brought back some first grade fish sauce from a factory in Klong Kohn.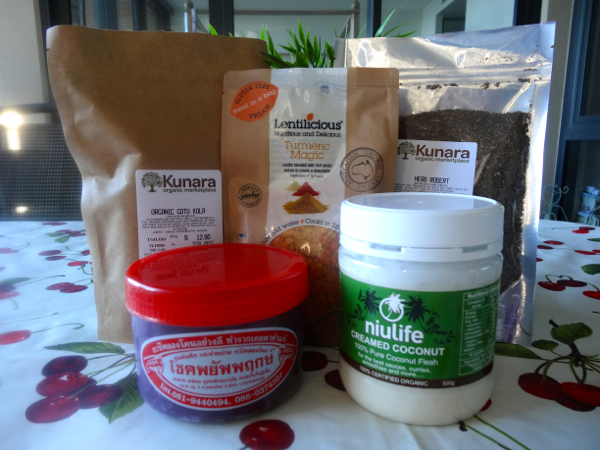 One of my favourite shops is Kunara, an organic supermarket on the Sunshine Coast, where on a recent visit I stocked up on gota kula, turmeric magic, herb Robert and Niulife creamed coconut. The shrimp paste is an interloper in the picture – I bought it in Thailand as well.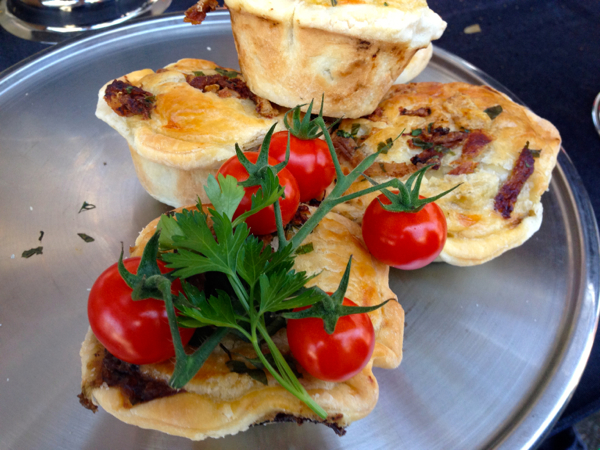 Finally, these duck and caramelised onion pies, bought at Jan Power's Farmers Market, didn't last long in our kitchen. Yummo!
Thanks to Celia from Fig Jam and Lime Cordial for hosting In My Kitchen each month – go to her blog and take a peek into many other lovely kitchens.
Check out my previous posts for In My Kitchen.