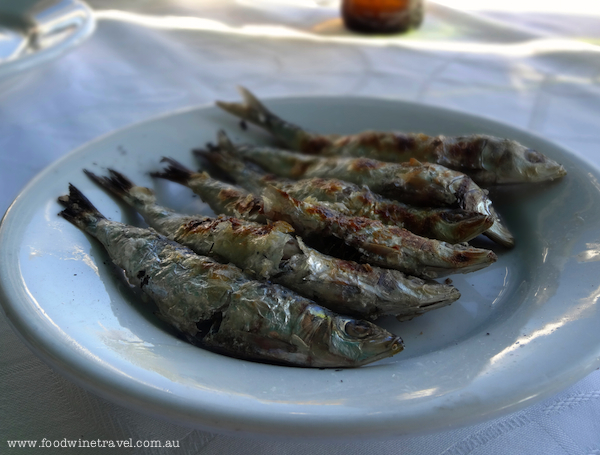 At a beach in Pedregalejo, a fishing village on the outskirts of Málaga on Spain's Costa del Sol, an elderly gent is stoking a fire on a fishing boat. He is grilling half a dozen sardines on a skewer over olive wood coals.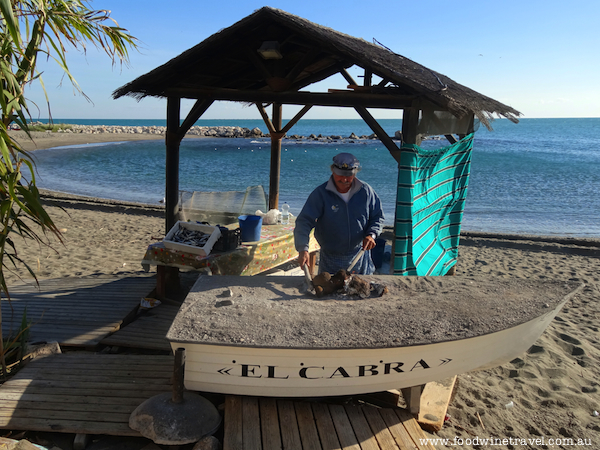 We watch this from our table on the promenade outside El Cabra, an unpretentious seafood restaurant overlooking an azure sea that is shimmering in the midday sun.
There are a lot of restaurants like this lining the promenade in Pedregalejo, and in the busy season many of them take their chargrilled sardines direct from the boats on the shore.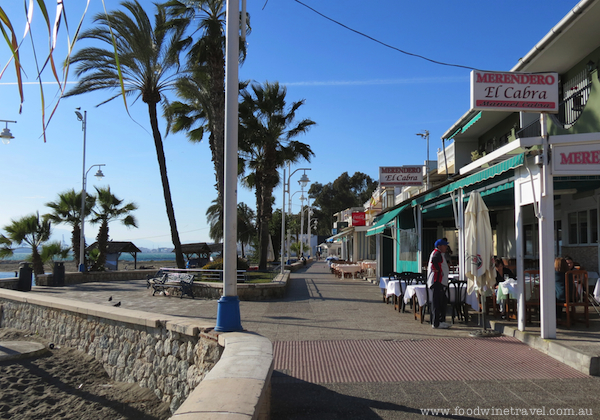 But we're in Málaga in the chilly off-season, all luck to us for we're the sole diners in El Cabra and all attention is on us. It's a magic day with the sun shining brightly, birds flapping around and the only sound that of waves breaking against the sea wall.
Often the success of a meal in a restaurant is not just in the food but in that moment when all the stars align. That is certainly so on this day in Málaga.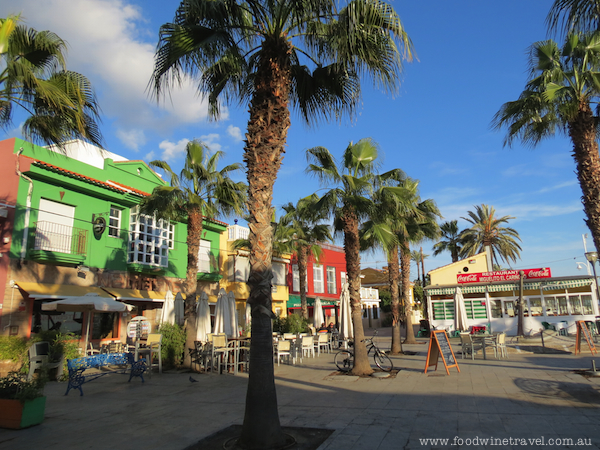 During our two weeks in Spain and Portugal, we enjoy many good meals, many of them more sophisticated than the one at El Cabra.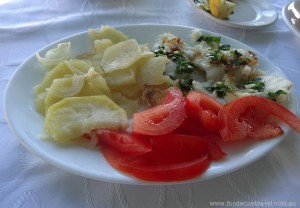 Yet we rank this among the finest. The sardines (€4.50 for 6) are out of this world and the kingklip is simply and perfectly cooked, a sweet white fish with a sprinkling of herbs, olive oil, pan-fried potatoes and sliced tomatoes.
These and the gambas pil pil, prawns sizzling in garlic, chilli and olive oil, make señora and amigo very content indeed.
And so we set off for a stroll along the palm-lined promenade, dipping our toes in the black sand, nodding to a group of little old ladies who borrow chairs from the restaurant to sit in the sun.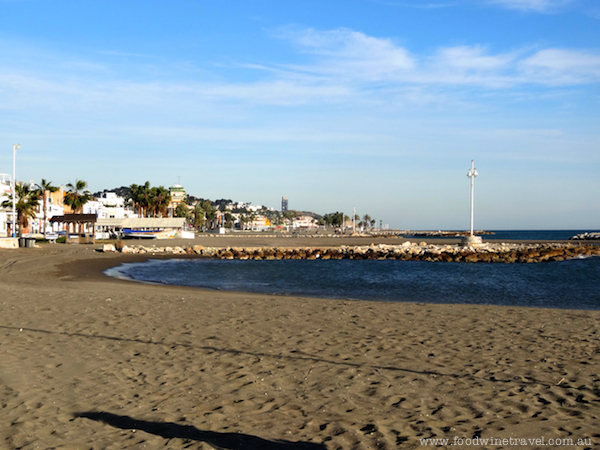 Fact file:
El Cabra Restaurant
Maritimo Pedregal, 17
Pedregalejo (Málaga)
Spain
Tel: 952 291 595
Pedregalejo can be reached by public bus from downtown Málaga but be careful to get off at the right stop. The signs are inaccurate and we got off way too early, resulting in a long walk.
We travelled in Spain and Portugal with Railbookers, a holiday/tour operator specialising in tailor-made itineraries for the independent traveller across Europe.
Visit: www.railbookers.com.au or phone 1300 938 534.
This is my recipe for the traditional tapas dish, Gambas Pil Pil. It is not from El Cabra but is as near as possible to the dish we had there.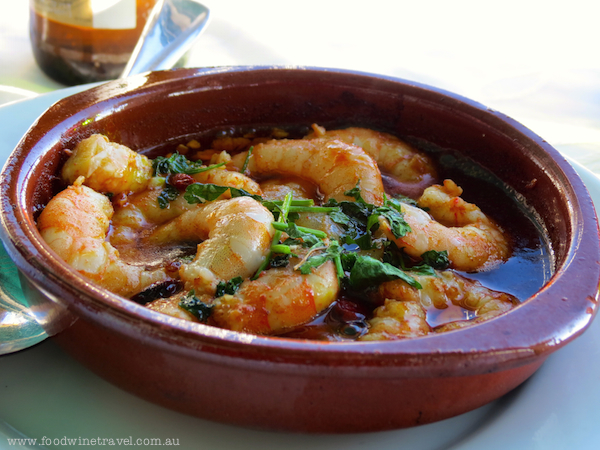 GAMBAS PIL PIL
Serves 4
½ cup olive oil
6 garlic cloves, chopped finely
2 chilli peppers, chopped, seeds removed
500g green prawns, shelled and deveined
salt and pepper to taste
Add oil to a hot pan and fry garlic until it is just starting to brown. Add chilli peppers, then prawns. Season to taste and cook until the prawns have just changed to pink.
Note: You can add ½ cup dry white wine if you wish.