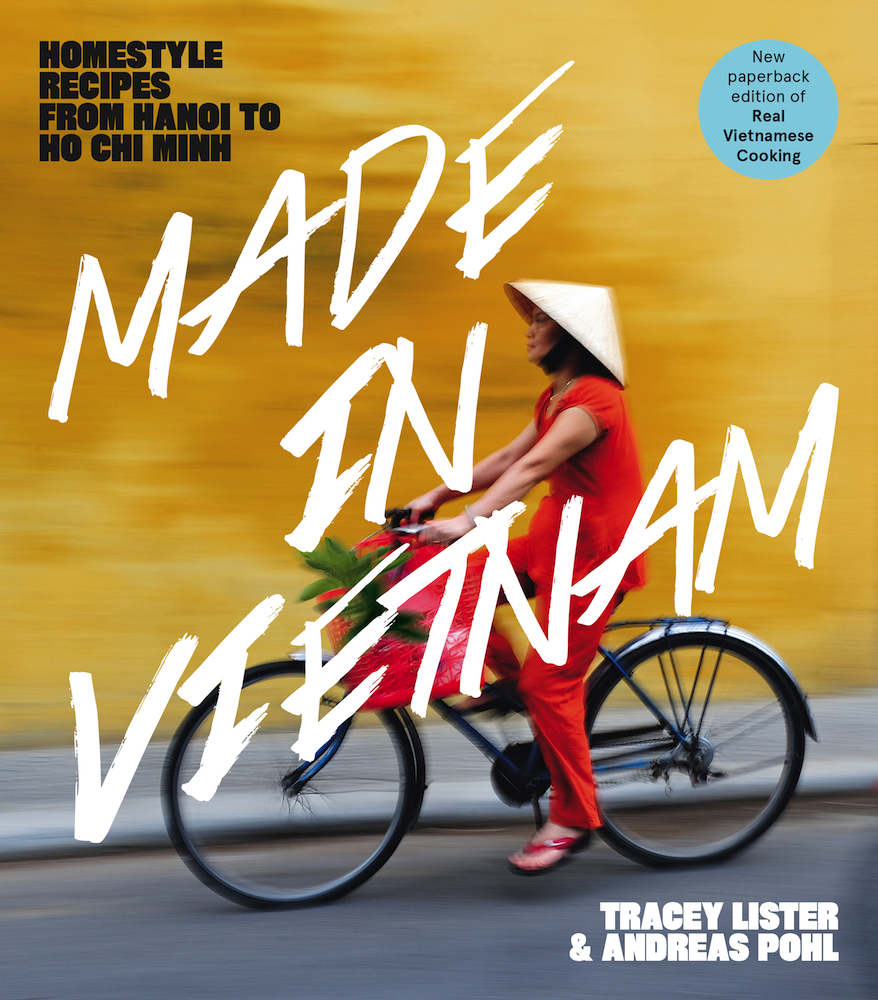 When Andreas Pohl is asked to describe Vietnamese food, he finds it almost impossible to answer. Despite his years spent researching Vietnam's culture and social history, how do you sum up a cuisine that has the breadth and depth that Vietnamese food has? It's a cuisine that encompasses food from a 3,400 km long coastline and from the mountains close to China and Laos. It's a cuisine marked by four seasons in the cooler north, and tropical wet and dry seasons in the south. And it's a cuisine that has assimilated culinary influences ranging from French and Chinese to Khmer and Cham food traditions.
Pohl is the author of three books on Vietnamese food, all written in conjunction with his wife, Tracey Lister, an Australian chef who runs a cooking school, the Hanoi Cooking Centre, near the capital's old quarter. Lister's appreciation of Vietnamese cuisine began to develop more than a decade ago when she helped set up KOTO, a grassroots social enterprise training street kids in cooking and serving. In the introduction to their latest book, Made In Vietnam, published by Hardie Grant Books, Pohl says the most fitting phrase they have come up with to describe Vietnamese food is "understated elegance". This is because, as a national cuisine, Vietnamese dishes combine "simplicity with sophistication and display a light touch even in the more rustic dishes".
Home-style Vietnamese cooking
Made In Vietnam is a paperback edition of the couple's third book, Real Vietnamese Cooking, and the thing that is most impressive about it, apart from the delicious recipes, is the background knowledge they bring to it. Every recipe offers an informative explanation or some sort of personal insight, while interspersed throughout are more extensive features on everything from Vietnamese beer and coffee, to the influence of the French, the production of fish sauce, the origins of pho, and Vietnamese agriculture. And like all good cookbooks, the photography is sumptuous, making me want to pack up my bags and return to a country I fell in love with more than a decade ago.
This inspiring couple have spent years living as locals in Hanoi, exploring the local fare at street stalls, private kitchens and in fine dining restaurants, talking to vendors, home cooks and professional chefs. Their recipes draw on the three main culinary regions of the country: the robust food of the North, the imperial cuisine from the Centre, and the sweet and spicy food from the tropical South. They've drawn on traditional cooking techniques to recreate local dishes and classic favourites that can easily be cooked at home, from classic Vietnamese fare such as beef noodle soup (pho bo), spring rolls (nem) and banana flower salad, to lesser-known recipes such as caramel fish with galangal, or artichoke and pork rib soup.
Made In Vietnam, by Tracey Lister & Andreas Pohl, published by Hardie Grant Books.
This story originally appeared in PS News online.
!! Buy Made In Vietnam from Book Depository, with free delivery worldwide !!
Food Wine Travel gets a small commission on purchases through this link but it doesn't cost you any extra.