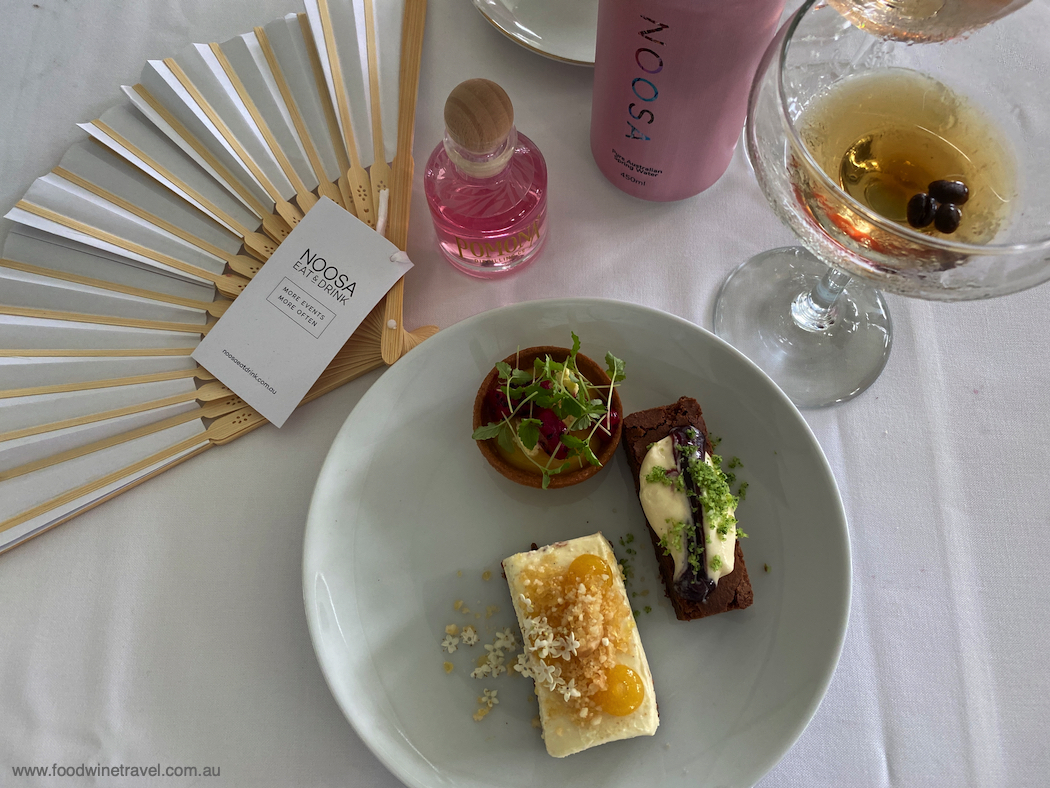 More events, more often – that's the new face of Noosa Eat & Drink. When Covid forced the hugely popular festival into a hiatus last year, it gave the organizers time to think about what form the festival should take when it resumed. The upshot is that it has been reimagined as a series of seasonal events, providing food, wine and craft beer lovers with an incredible array of options year-round, from long lunches and degustation dinners to sunset soirées, cooking classes, food tours, picnics and more.
An enthusiastic response from locals and visitors for its Summer Celebration helped convince the Noosa Eat & Drink folk that they were on the right path. I was lucky enough to attend one of those events, a Sumptuous High Tea Soirée In The Park, and as you'll see from the photos further on in this post, it was decadent, fun, indulgent and positively delightful.
If all the events are as good as this one was, there's going to be a lot of festival cheer throughout the year! And so to the Autumn Fare events which are coming up very soon. Book now if you don't want to miss out on these six exciting events that showcase the wonderful produce of Noosa and its Hinterland, served against a backdrop of stunning beaches and other beautiful locations.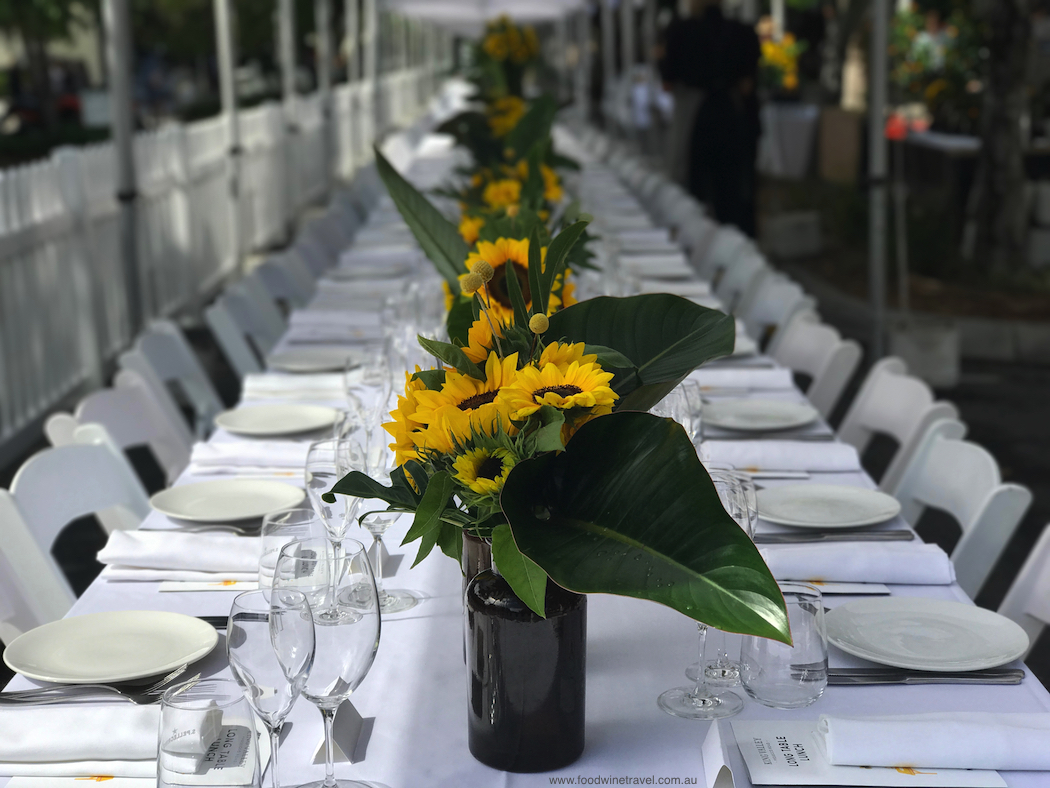 Queensland Heritage Dinner at the View
Experience the best of Queensland in a memorable evening of fabulous food, wine and live music. The dinner at View restaurant in Peppers Noosa Resort is a collaboration between celebrated chefs Matt Golinski, Andrew Wilcox, Phillip Johnson, and Gillian Hirst.
Friday, 12 March, 6pm. $155.
XO goes to Tassie – Embassy XO
Grab your first-class ticket to Tassie in a four-course lunch paired with wines introduced by Red + White's Travis Watson.
Saturday, 13 March, 12:30pm. $125.
Celebration of Queensland – Locale
Guest chef Spencer Patrick, of Harrisons restaurant in Port Douglas, joins Locale chef Chris Hagan to prepare a 4-course lunch with matching wines. Indulge in a menu which celebrates Queensland.
Sunday, 14 March, 11:30am. $190.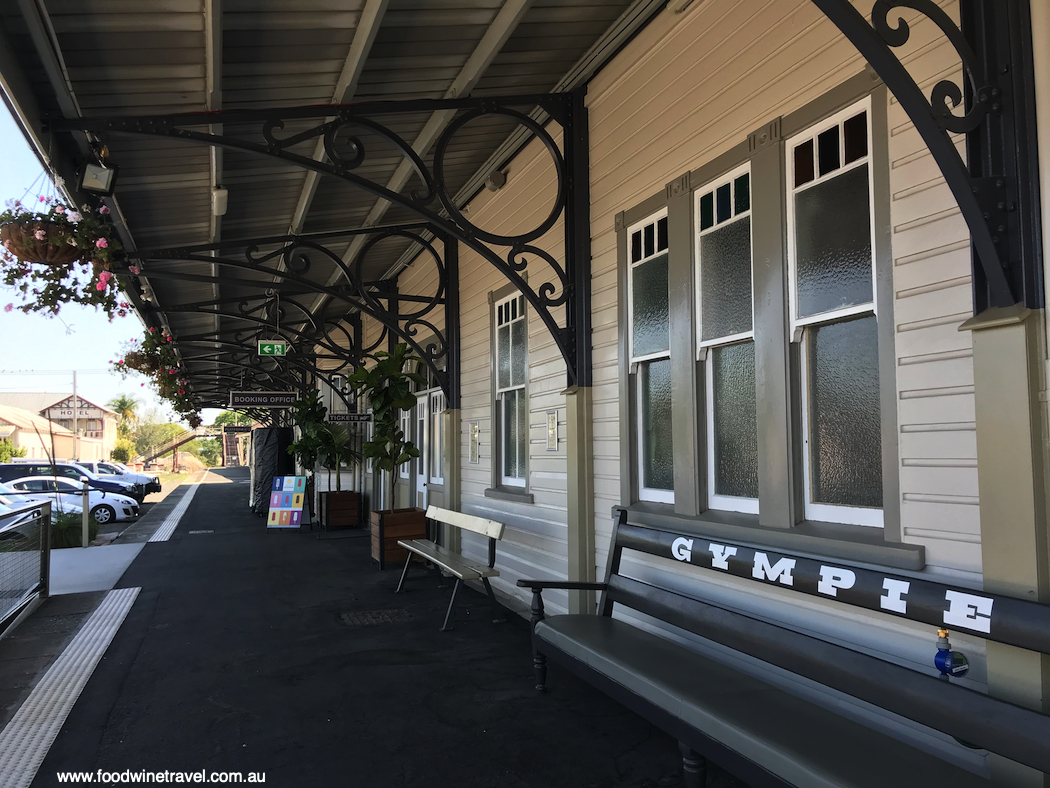 Meet the Makers on the Rail Trail
Wind your way through the beautiful Noosa Hinterland while enjoying this local food and rail experience. Arrive at the historic Gympie station where you will indulge in lunch featuring seasonal local produce from growers and producers in the Mary Valley. Then board the Red Rocket train to taste local cheese and wine at Dagun Station followed by local chocolate and strawberries at Amamoor.
Saturday, 13 March, 10.00am to 4.00pm. $180.
Licor 43 Cocktail Masterclass at RACV Noosa Resort
Love coffee? With a splash of alcohol? Licor 43's coffee cocktail combination masterclass provides all the basics you need to whip up the perfect coffee cocktail at home (add bartender to your resume!) Mark Hickey, National Spirits Ambassador for Spirits Platform and Licor 43, will showcase and guide each guest on how to craft the perfect Espresso Martini, as well as their simple signature Carajillo 43 and a few new creations.
Hosted by the team at RACV Noosa Resort, guests will enjoy a selection of small bites throughout this 90-minute hands-on masterclass. The best part? Each guest will take home a complimentary gift pack which includes a limited edition Licor 43 cocktail 3 in 1 shaker cup, a 200ml bottle of Licor 43 and a Carajillo serve set. Winning!
Saturday, 13 March, 3 pm. $49.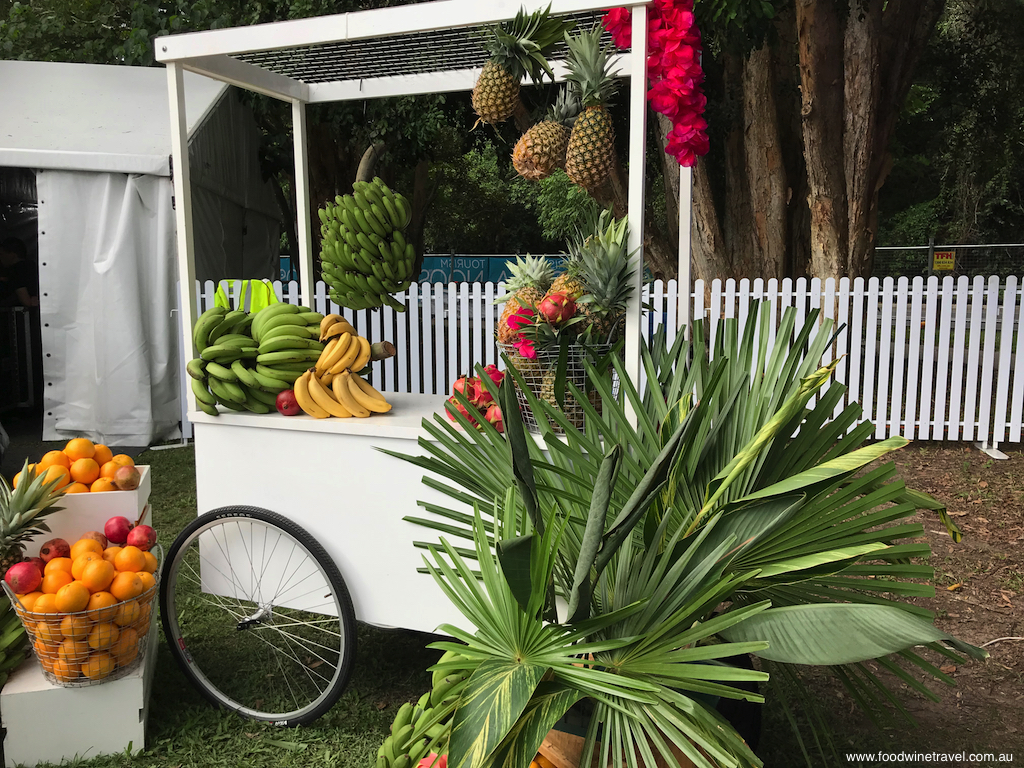 ---
There's still going to be a Noosa Eat & Drink Festival mid-year, from June 11 to 14, featuring restaurant events, beach events, long lunches and festival pop-ups. The program hasn't been released yet but keep an eye on the Noosa Eat & Drink website so you're the first to know when tickets are released.
For accommodation visit www.visitnoosa.com.au
---
Sumptuous High Tea Soiree in the Park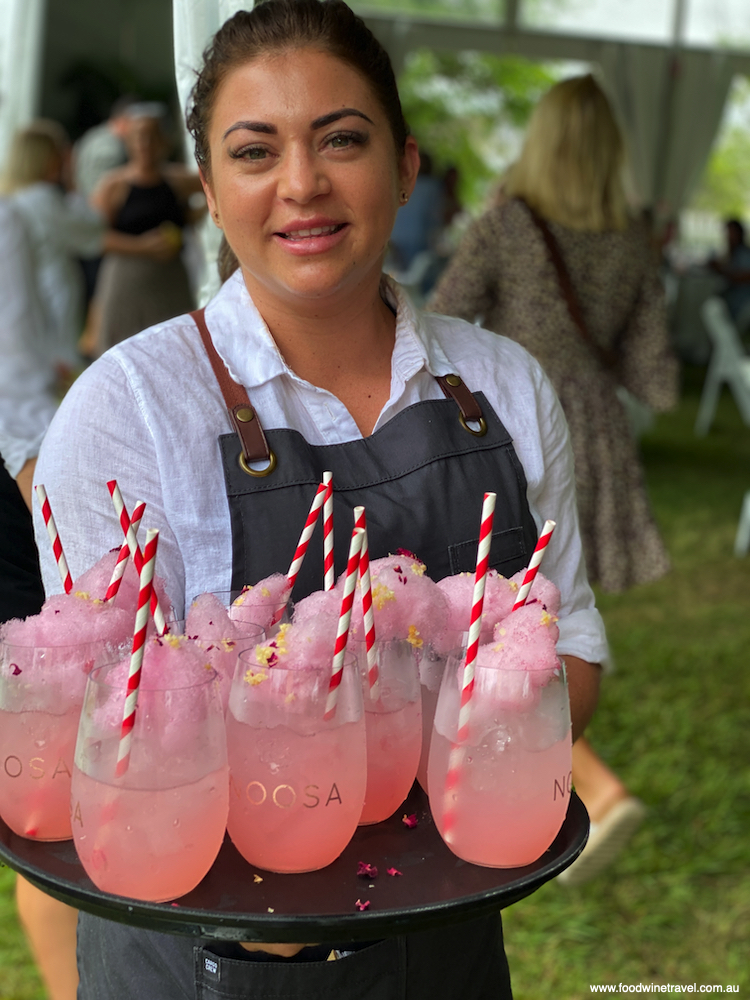 Cocktails of Rose Petal Fizz featuring Pomona Distilling Company's Pink Gin greeted revellers for Noosa's Sumptuous High Tea Soiree, held under a marquee in the beautiful Noosa Woods.
Louis Roderer Brut Premier NV Champagne was flowing as we nibbled on savouries: Gin and fennel cured Ora king salmon, Fraser Isle spanner crab remoulade, and hot smoked Ora king salmon with crème fraiche and caviar.
Next came delicious scones (by Sunshine Coast Foodie with Chantilly crème and Marty's Jam) and sandwiches, one with confit chicken, cucumber and dill, the other with Mooloolaba prawn and lemon myrtle aioli. So delicate, so classy!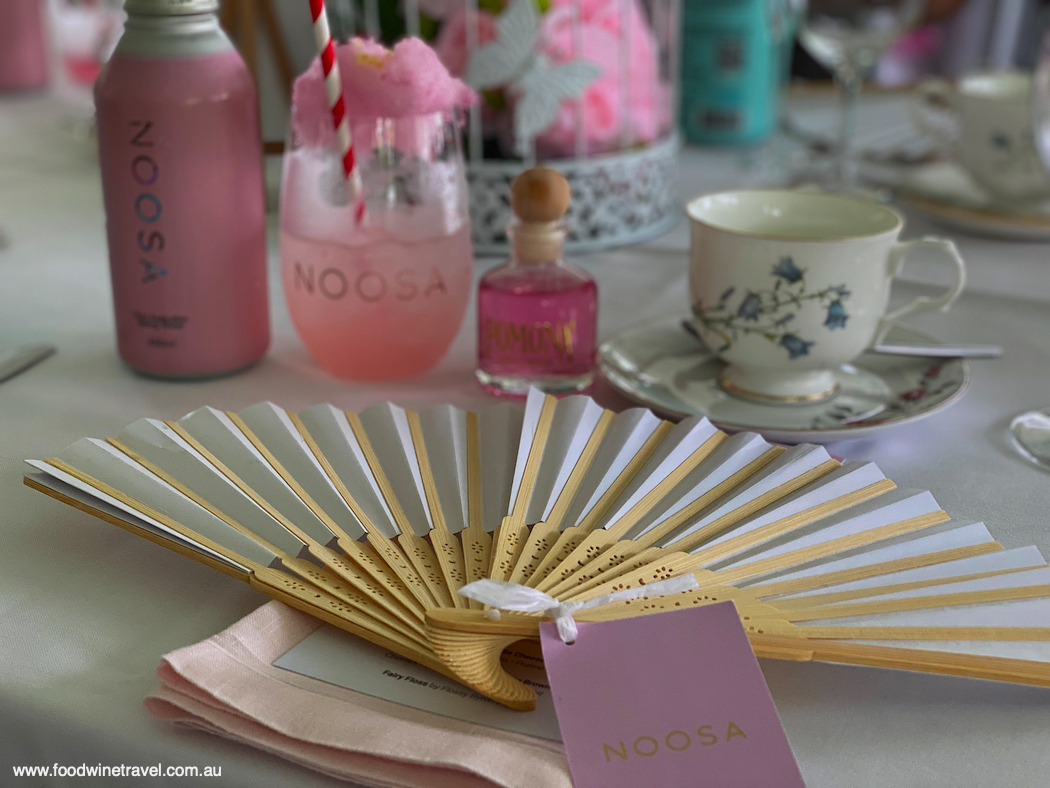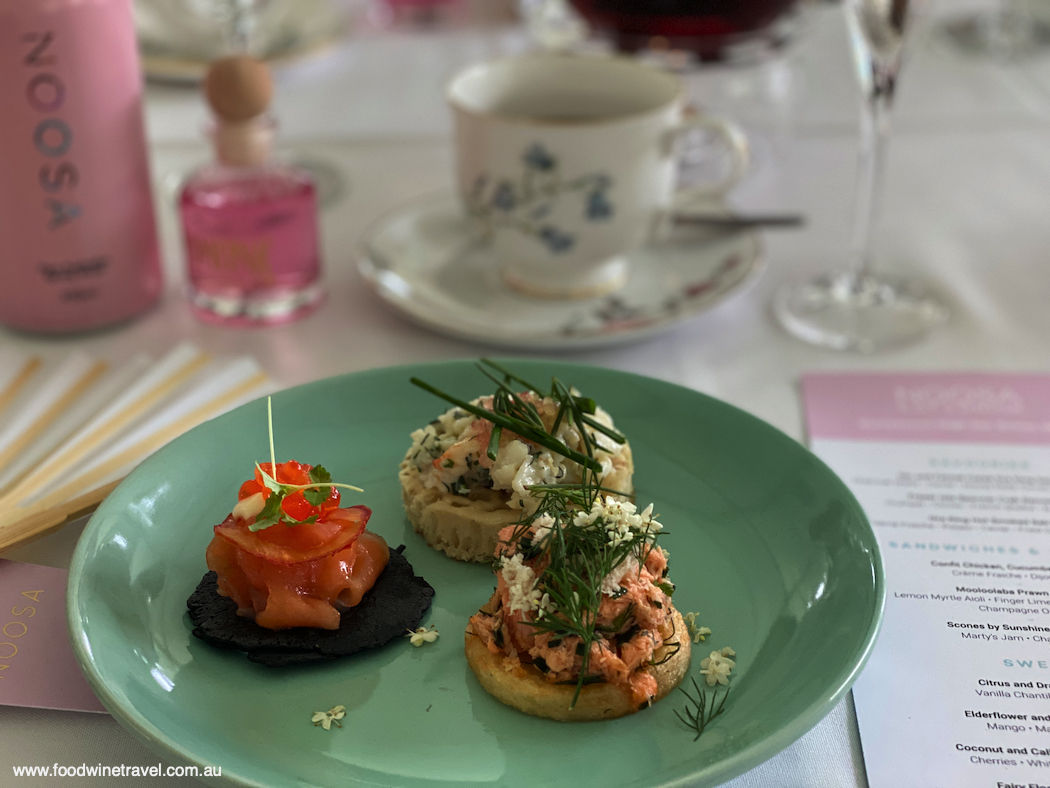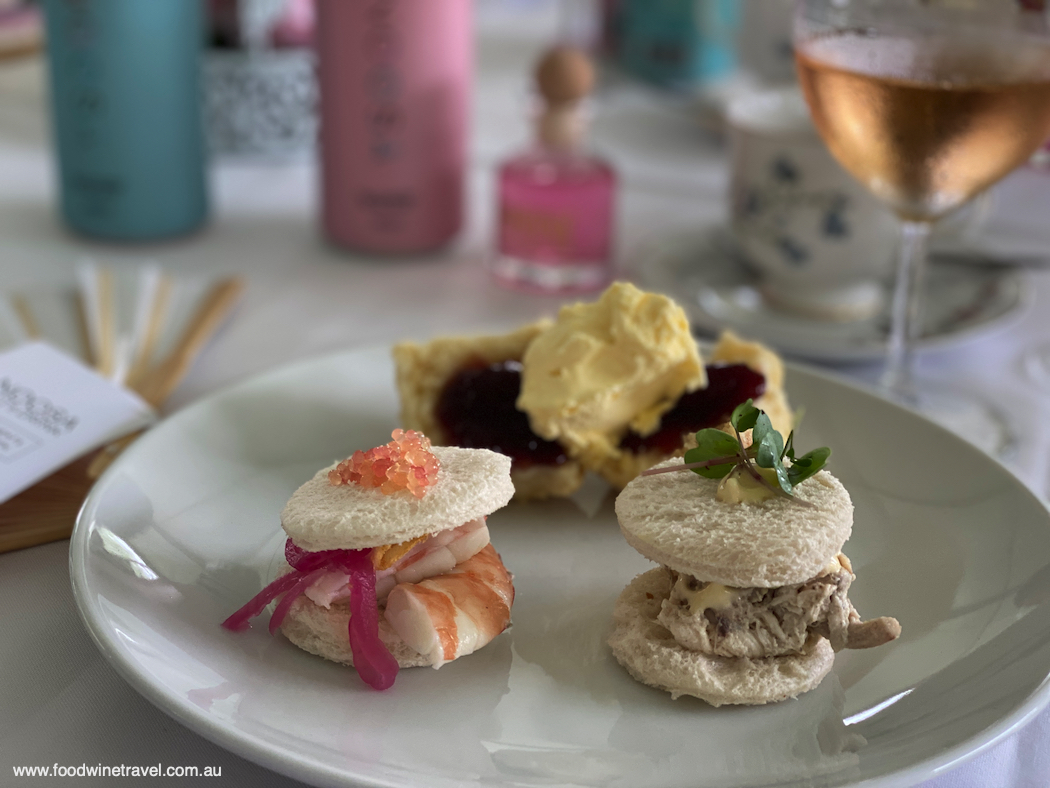 Provence Rosé, Espresso Martini … all my faves were there, along with organic tea from The Tea Shop, and exquisite desserts: Citrus and dragon fruit tart, elderflower and vanilla cheesecake, and Coconut and Callebaut chocolate brownie.
And as if that wasn't enough, there was even Fairy Floss, beautiful clouds of candy in all-natural flavours by Flossy Byron Bay. Magic!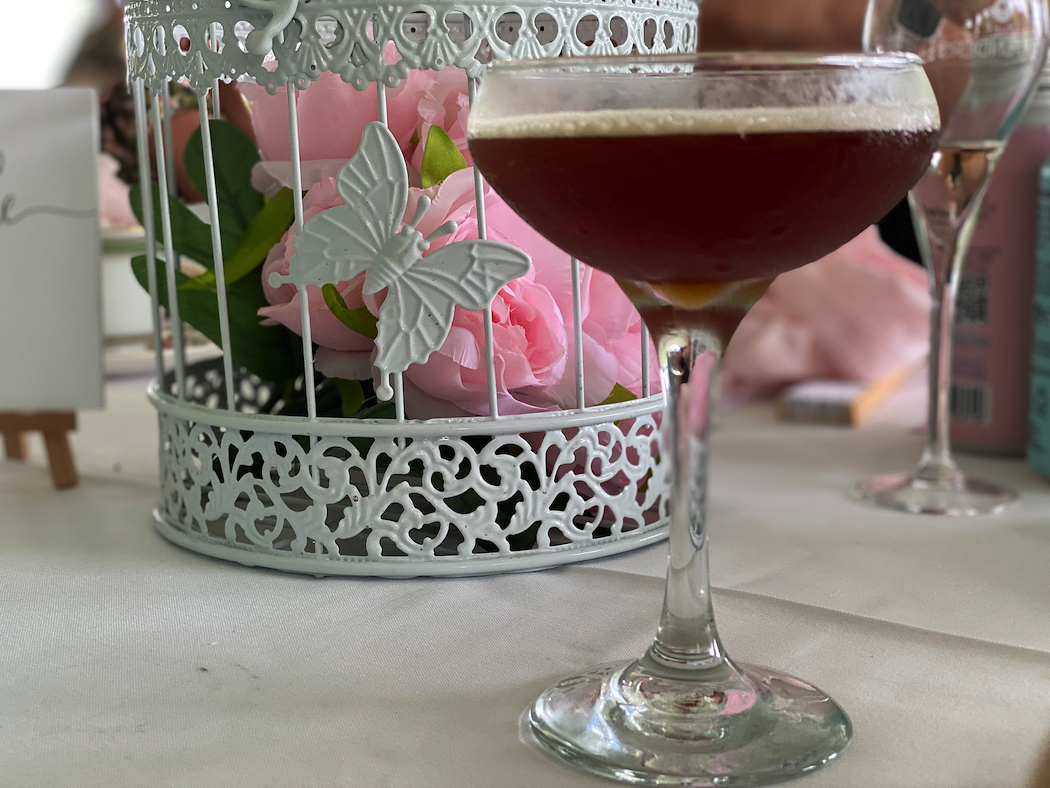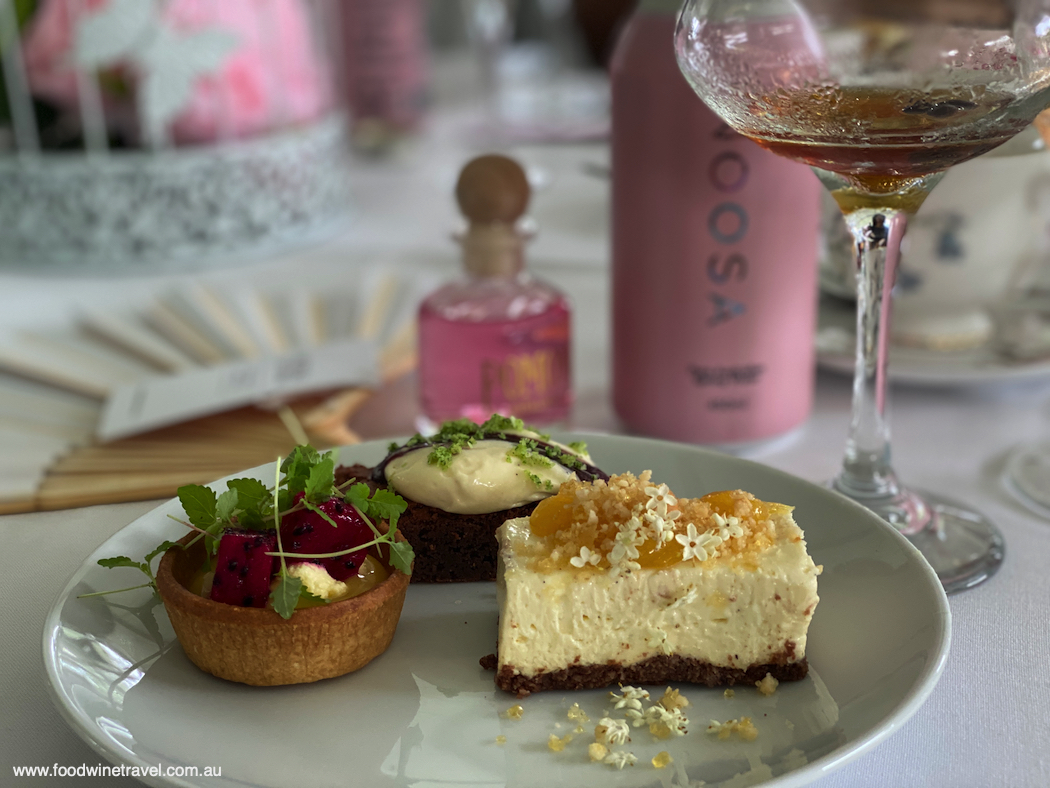 With thanks to Tourism Noosa for hosting me at the Sumptuous High Tea Soiree and thanks to Mantra French Quarter for hosting Maurie and I for a night's accommodation in Noosa.