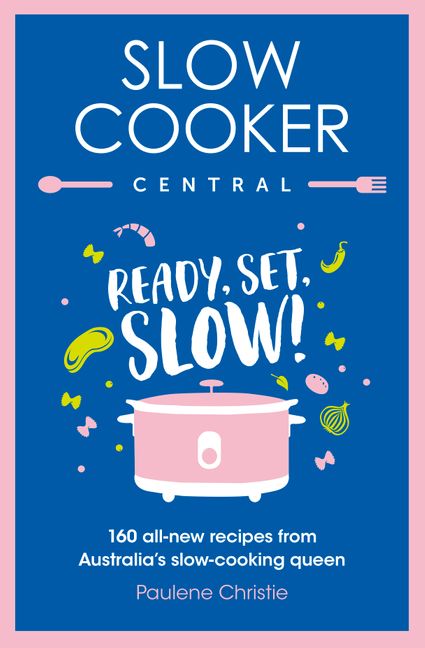 I'm not sure if Covid-19 has sharpened our appetites for comfort food but our slow cooker has been getting a good workout lately. To be honest, I'd never tried cooking fish in the slow cooker before.
Anecdotally, it seems many people spent their time in isolation practising old kitchen skills and learning new ones. For those with a slow cooker lurking at the back of the cupboard, now was the time to pull it out and start using it.
Being home all day was an opportunity to do long, slow-cooked dishes that there might not otherwise be time for (not that time should really be a factor, given that with a slow cooker you can generally set and forget).
Our slow cooker doesn't lurk at the back of the cupboard. We actually do use it year-round, but over these past few months we have used it even more so than usual. Somehow, when everything in the world seems to be going pear-shaped, flavoursome slow-cooked dishes do seem to provide some comfort.
Paulene Christie is the queen of slow cooking; Slow Cooker Central: Ready Set Slow!, published by ABC Books, is her sixth book. She has a team of six helping her administer her website, Slow Cooker Central, and her Facebook group, Slow Cooker Recipes 4 Families, the latter having half a million members.
Low-cost recipes
Ready Set Slow! presents 160 low-fuss, low-cost recipes, along with tips and hints, including information about food safety, pre-browning, cleaning the device, tips for slow-cooking cakes, and other useful information.
It also looks at the popular trick of using a tea towel to absorb liquid during cooking, as per the recipe below. Note that slow cooker manufacturers don't officially recommend this and it is important that any excess fabric from the towel is folded up and secured to the lid handle so it doesn't hang over the hot outer casing of the slow cooker.
Prior to picking up a copy of Christie's book, it probably wouldn't have occurred to me to do a dish like these Thai Lemongrass and Ginger Fish Fillets in the slow cooker. Yet it works well, and as Christie says, cooking fish in the slow cooker is a great option. "I love finding new ways to prepare meals and desserts with slow cookers that others might never have imagined possible," she says.
---
Buy your copy of Slow Cooker Central: Ready Set Slow! from Book Depository now (free delivery worldwide).
Buy your copy of Slow Cooker Central: Ready Set Slow! from Australian-owned Booktopia.
---
Thai Lemongrass and Ginger Fish Fillets
Serves 5
Cook 1½ hours
Cooker capacity 7 litres
700 g (1 lb 9 oz) flathead fillets (see note)
Juice of 2 small limes (reserve a few thin slices to garnish)
2 tablespoons honey
1 tablespoon fish sauce
1 tablespoon soy sauce
1 tablespoon finely chopped lemongrass
3 teaspoons minced ginger
1 teaspoon minced garlic
1 red chilli, deseeded and finely diced
Place the fish fillets in a single layer in the slow cooker. Combine all the other ingredients and pour over the fish. Cover, putting a tea towel (dish towel) under the lid. Cook on high for 1½ hours or until fish flakes when tested with a fork. Serve with a garnish of lime slices.
Note from Paulene Christie: I use flathead fillets for this recipe but you could also use barramundi or hoki fillets. Allow up to 2 hours for thick fillets of fish. I like to use frozen fish fillets, but if yours are defrosted, reduce cooking time by 30 minutes.
Recipe from Slow Cooker Central: Ready, Set, Slow! by Paulene Christie. Published by ABC Books and reproduced with the publisher's permission.
This story originally appeared in PS News.
For more great slow cooker recipes, check out the posts here.