The Noosa Food & Wine Festival has a great line-up of events, including many that were held this year for the first time, but one that we love coming back to is Shuck, Suck, Sip (try saying that in a hurry). As you might have guessed, it's all about oysters and specifically Wapengo Rocks, wild organic oysters from the NSW South Coast.
We attended the Oysters & Bubbles event at Noosa's Café Le Monde during the Festival a couple of years ago (see our post from 2017) and we enjoyed it so much that we were very happy to go back for another fill this time around. Noosa was all abuzz with the 2019 Festival of Food & Wine earlier this month, the 16th annual festival featuring a veritable who's who of Australian culinary talent.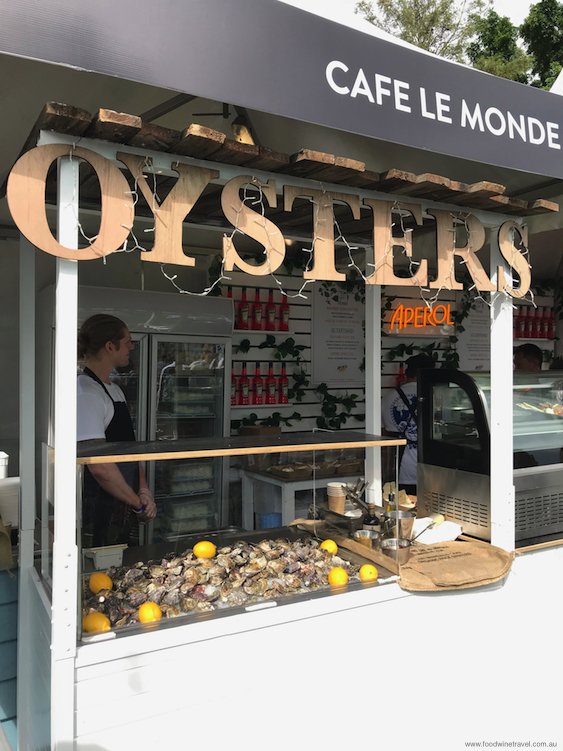 One of the great things about the festival is the impressive line-up of talent it attracts, and that doesn't just include chefs, it also includes passionate producers like Wapengo Rocks' Shane Buckley. Now if you want to meet a man who is happy to go to work each day, it's Buckley. He loves coming to Noosa and beams with pride when talking about his oysters.
And he has every reason to be proud if you ask Café Le Monde executive chef Oliver Carruthers. Addressing the crowd at this twilight soirée, Carruthers said Buckley's Wapengo oysters were the best. The event was a couple of hours of absolute indulgence as we feasted on an unlimited supply of freshly shucked oysters, along with fabulous wines from Cullen (WA), Yangarra Estate (McLaren Vale) and Whistler (Barossa Valley).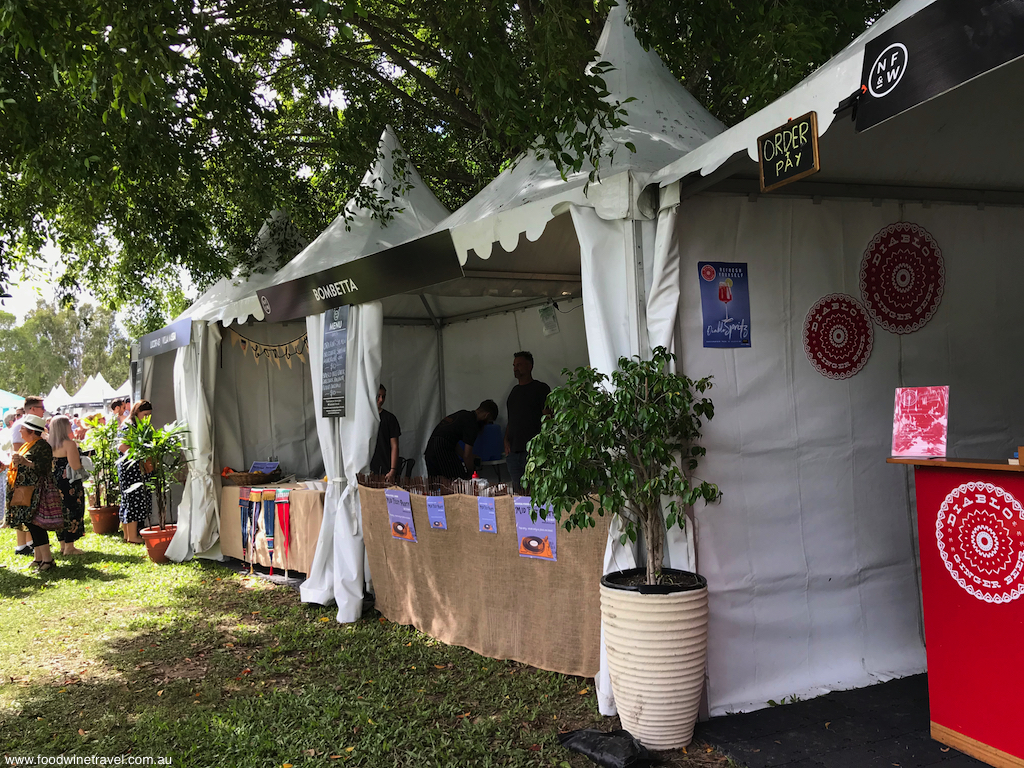 The Café Le Monde team also presented oysters in various different ways, including Oysters Kilpatrick made with locally produced, nitrate-free, dry-cured Voodoo Bacon. There were also po' boys (Louisiana-style rolls filled with fried oysters), oysters in Bloody Mary shots, a really delicious chowder, and shot glasses with Tequila, pineapple, lime and mint over oyster.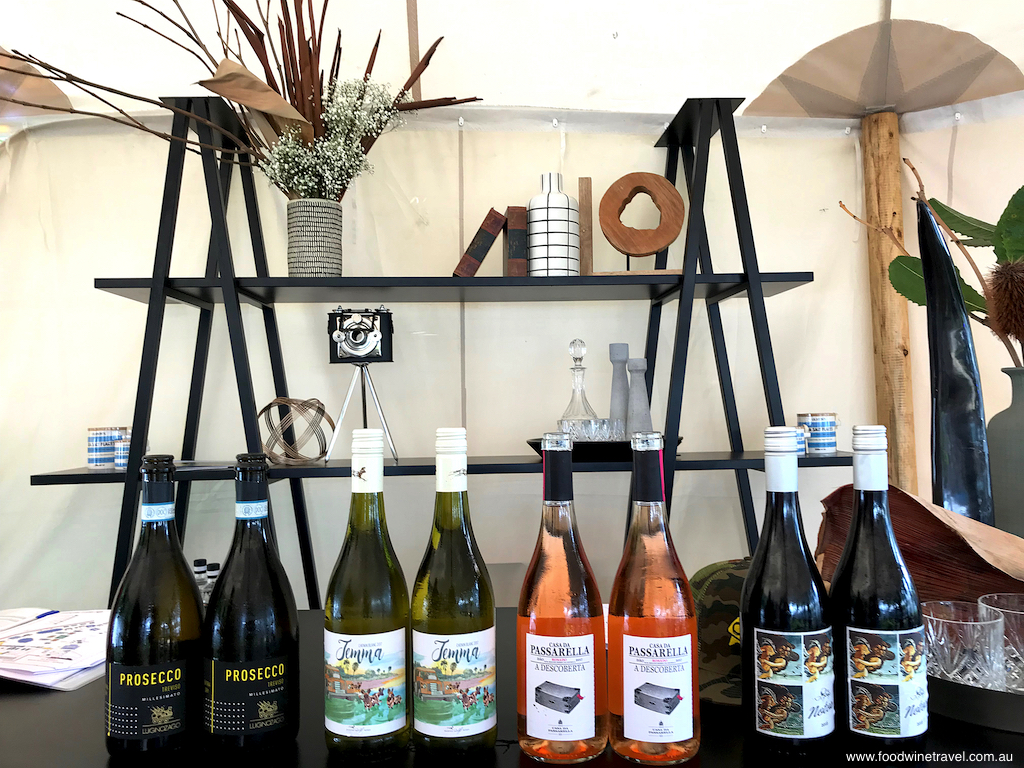 At the heart of Noosa Food & Wine is the Festival Village in Lions Park, a place that is always full of much merriment and mirth, even when it rains (as it did on and off for this year's event). The Festival Village had a few new features this year, including the Drinks Lab with ticketed masterclasses in gin, whisky, saké, wine and cocktails.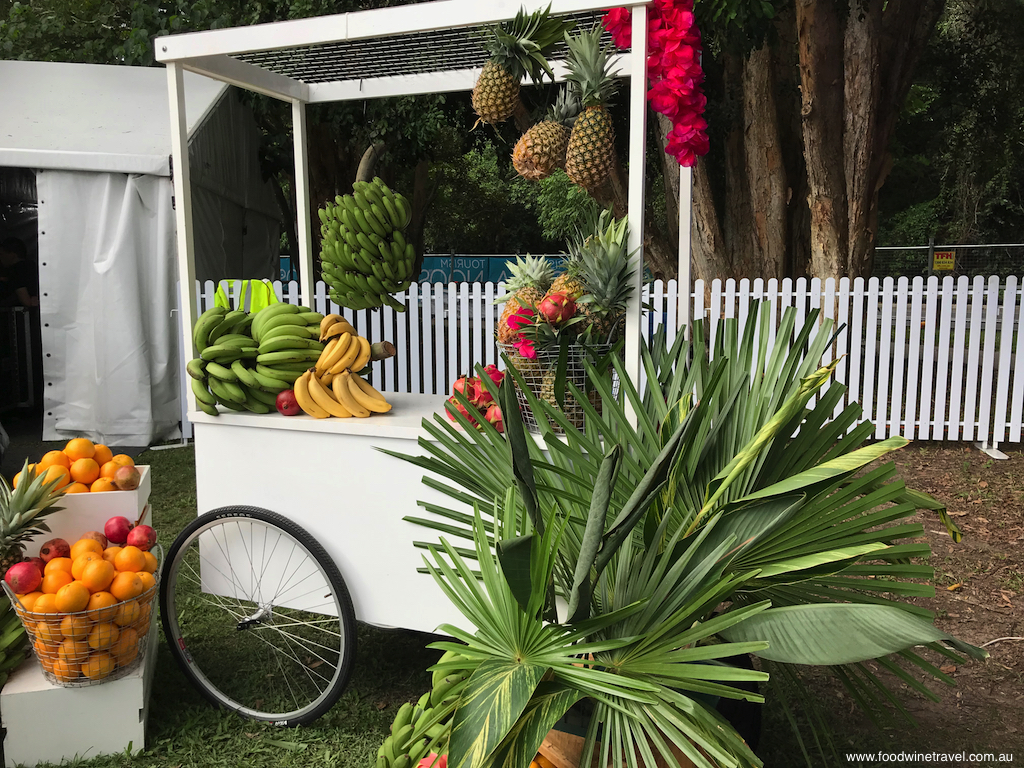 We went to a session called Wines of The World, led by ace sommelier Banjo Harris Plane, who now runs an online business called The Wine Gallery. "I've discovered some of my favourite wines by being a little adventurous," he said. He introduced us to four drops, including a Prosecco from Treviso produced by Lugnozago winery which, interestingly, is a 2018 vintage (most Prosecco's are blends of vintages).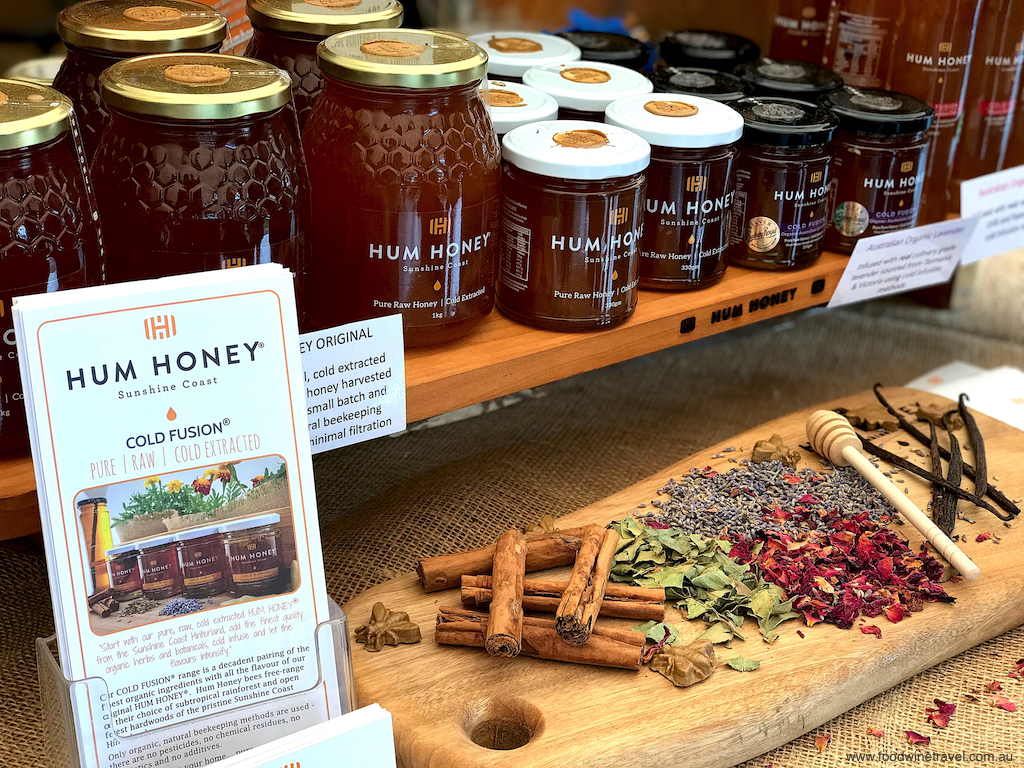 We also tasted a South African Chenin Blanc, Painted Wolf 2017 'Jemma'; a Rosé from Portugal, Casa Da Passarella A Descoberta Rosado, which could almost have been mistaken for a Rosé from the south of France; and a Nebbiolo from Uruguay, Vinedos De Los Vientos 2016 'Notos'. I've never tasted a wine from Uruguay before, so this was a lot of fun.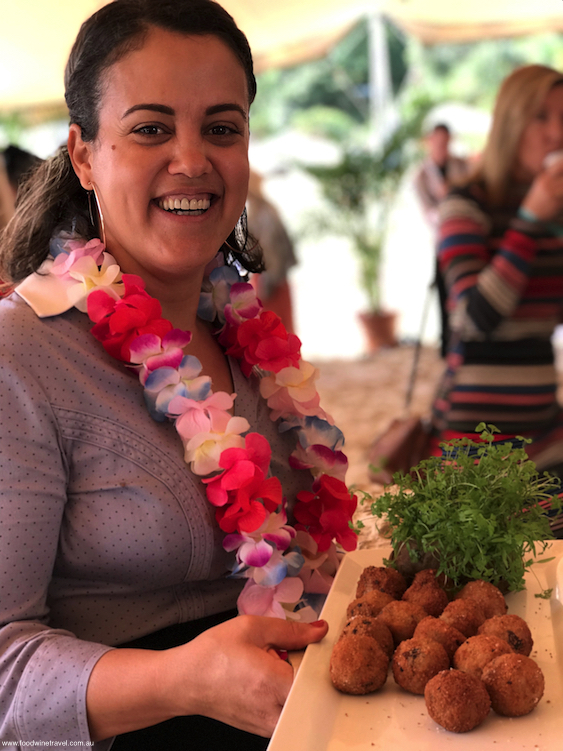 As always, the Festival Village had cooking demo's by leading chefs and culinary presenters, and a great line-up of regional producers like Leisa Sams and her organic, cold-fusion Hum Honey infused with fabulous flavours such as truffle, ginger, cinnamon, vanilla bean, lemon myrtle, and lavender. So many clever people doing such inspiring things with food.
We stayed at the lovely Peppers Noosa Resort & Villas which was the setting for a special dinner we attended on the Saturday night of the Festival. Billed as "Dinner With Friends", it featured Peppers' consultant executive chef Matt Golinski cooking alongside three mates, Manu Feildel, Alastair McLeod and Glen Barrett. Each did a different course, their dishes highlighting what an incredibly abundant and diverse food bowl Noosa is surrounded by.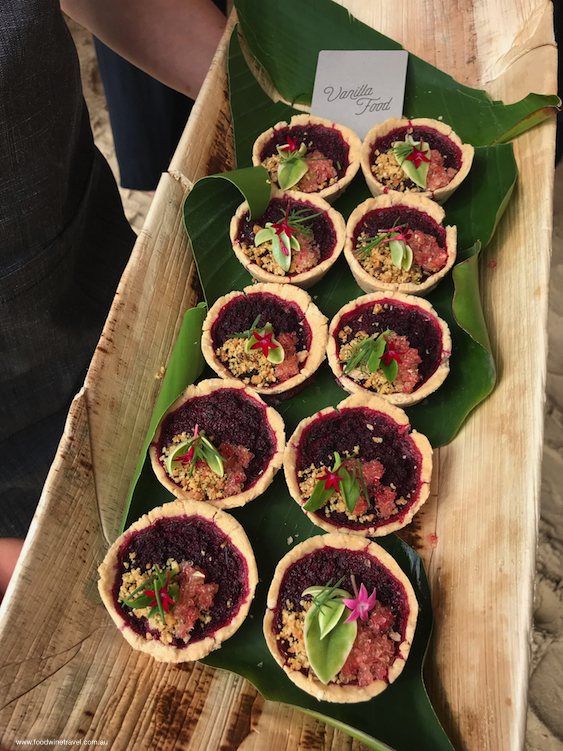 Getting up the next day wasn't easy but we had a lazy Sunday morning brunch on Noosa beach to look forward to. The 'Well Nourished' brunch emphasised the Festival's local and sustainable theme, with finger food made from healthy and organic ingredients (loved the dainty beetroot tartlets), Bloody Mary's made with local heirloom tomatoes, Yukti teas and Clandestino locally roasted coffee.
Noosa always manages to find that beautiful balance between sophisticated, outstanding experiences and a delightfully relaxed ambience. It's why people continue to flock to the Food & Wine Festival from all over the country, and it's why we like coming back too.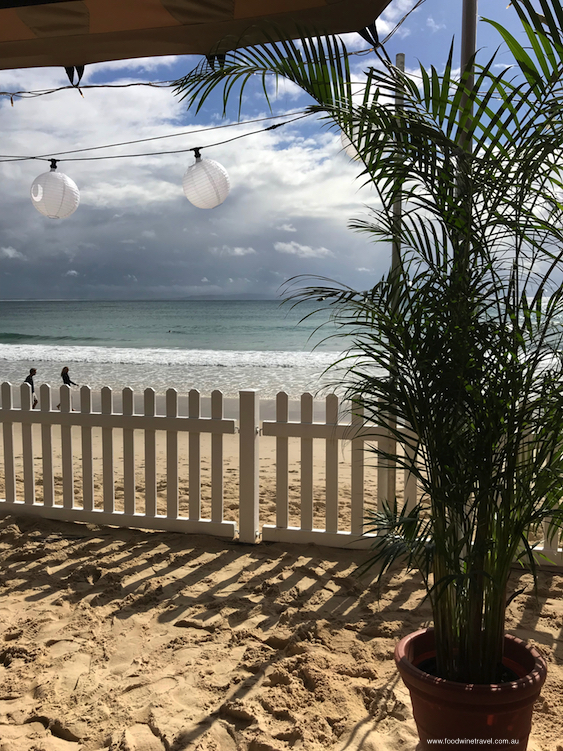 www.noosafoodandwine.com.au
www.visitnoosa.com.au
Food Wine Travel was a guest of Tourism Noosa and Peppers Noosa Resort & Villas.