Wellington calls itself the coolest little city in the world so it was fitting that my room at the Novotel was so very cool, with a vibrant reddish/orange bedhead surrounded on three sides by fluoro light, and a similarly vibrant artwork hanging on the opposite wall. And just to keep the cool factor going, there were bright splashes of colour on the white blockout curtains too.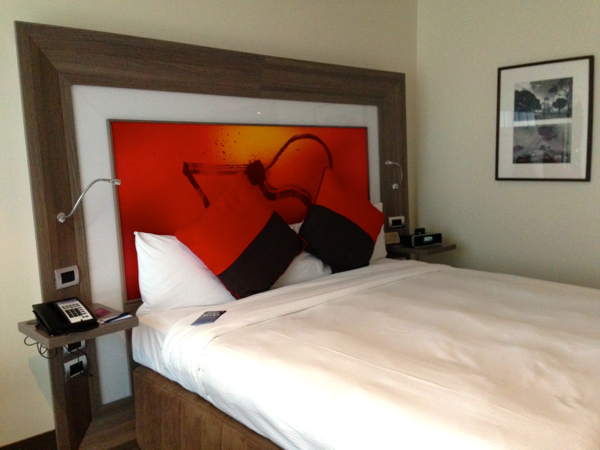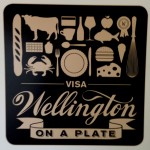 My stay in Wellington coincided with the beginning of Wellington on a Plate, an annual food festival that is now in its fifth year. The New Zealand capital has a vibrant restaurant and bar scene, and the city's foodies embrace the festival with gusto. We were off to a good start with the Oyster Saloon, which transforms a nondescript carpark in Cuba Street into oyster heaven.
The freshly shucked oysters sold from a caravan on site were deliciously plump and it was great fun tasting them all to work out our favourites. Which would excite our tastebuds the most? The briny Mahurangi, the bright and seductive Orongo Bay, the creamy Clevedon Coast, the caressing Te Matuku Bay or the minerally Stewart Island oysters? To be honest, it was hard to keep track after the first couple and, what the heck, I liked them all!
From there, it was over to Beervana at the soccer stadium, where craft beer was taking centre stage, along with tasty morsels from some of Wellington's leading restaurants. Beer is not so much a craft as a full-blown religion in this part of the world, thanks to passionate brewers such as Wellington Tuatara, Garage Project, ParrotDog and Yeastie Boys.
Masterclass with Maggie Beer
One of the signature events of Wellington on a Plate is the Masterclass program held in the city's beautiful town hall. Australia's very own Maggie Beer was welcomed with open arms as she demonstrated "wild from the sea". Everyone loves our Maggie, who confessed that when asked what she would eat for her last meal, she always responds, "fresh sea urchin and Champagne, as much as I can possibly eat". (Maggie is pictured here with New Zealand's food doyenne Ruth Pretty and Wellington chef extraordinaire Martin Bosley.)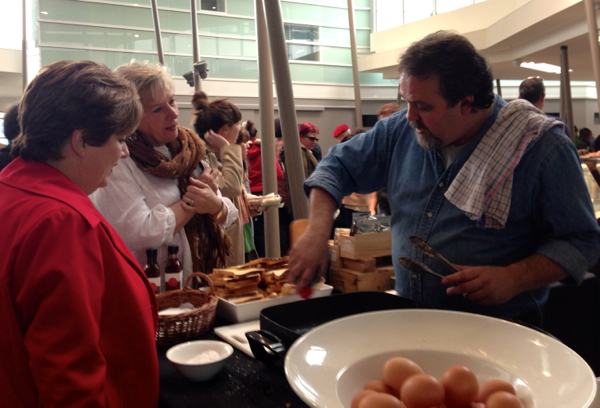 We strolled through the Harbourside Market, with its fresh and cooked food stalls, and gourmet products. A fishing boat was unloading its catch as we continued on to the nearby City Market, run by Bosley and the energetic Rachel Taulelei.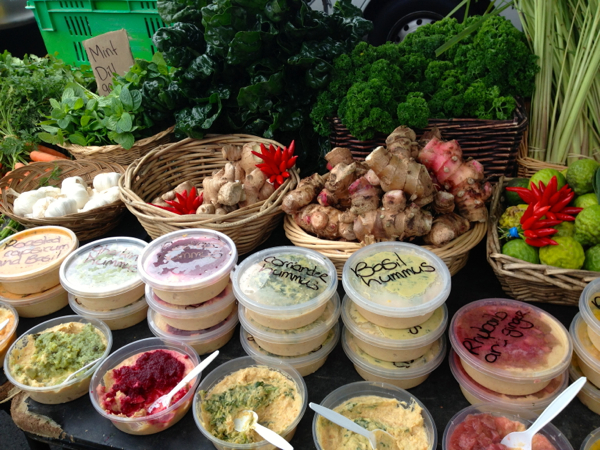 Bosley's restaurant was offering a special festival menu with two courses and a glass of wine for $45. It was the second time I'd eaten at Bosley's restaurant overlooking the harbour and, as on my first visit, it was a triumph. That's his Mussels steamed in Tuatara Pilsner, below, and his Smoked kahawai fish with avocado mousse, egg yolk, hazelnuts and citrus oil, at the top of this post.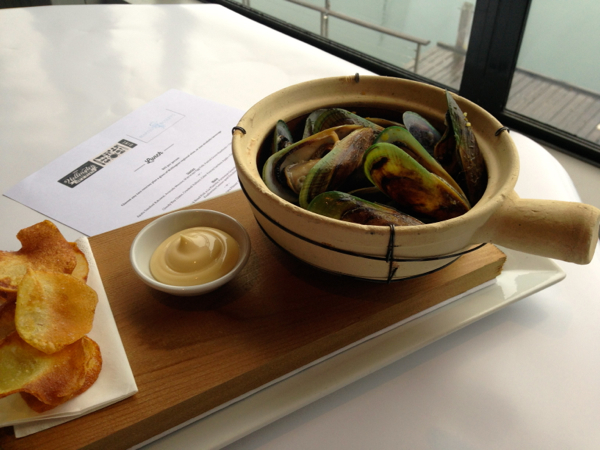 Another signature event of the festival is Burger Wellington, a "battle of the burger" where diners are asked to vote on burgers at participating establishments. We squeezed two burger tastings into our long weekend, one at CoCo in the gorgeous Roxy cinema and one at the Ibis hotel, the Novotel's sister property. Both the entry from the Ibis's Vivant! Restaurant – "Elementary, my Deer Watson", a venison burger with cranberry-chilli chocolate sauce – and the CoCo entry – a beef patty with caramelised onion, bacon and blue cheese – were generous with yummy ingredients.
Tasting Sampler of Wellington
The Accor team, who kindly sponsored my visit, provided a wonderful tasting sampler of Wellington on a Plate, with assistance from Positively Wellington Tourism. The Novotel is conveniently located right in the midst of all of Wellington's key attractions and my room in this recently refurbished hotel was a lovely place in which to unwind from the busy festival schedule.
Here, I could draw a bath, practise yoga following the instructions on the flat-screen TV, or simply kick back and relax in my very spacious room. I loved the complimentary tea and coffee, including quality Mansion House teabags and De Longhi espresso machine. A gift of Bohemein chocolates was waiting for me, and I'm keen to try them after visiting Bohemein's pop-up chocolate factory that was set up on the waterfront for the duration of the festival.
My room was super-comfortable and I appreciated its lively colour palette when so many hotel rooms are monochrome. I especially loved the great big lights around the bedhead and bathroom basin. Not only do they look cool, but for people without 20/20 vision, they're a godsend.
As poor lighting is one of my biggest bugbears about many hotels, this alone makes the Novotel Wellington one very cool hotel in one very cool little city.
Fact File:
Novotel Wellington
133 – 137 The Terrace
Wellington New Zealand
Tel: +64 4 918 1900
www.accorhotels.com/3276