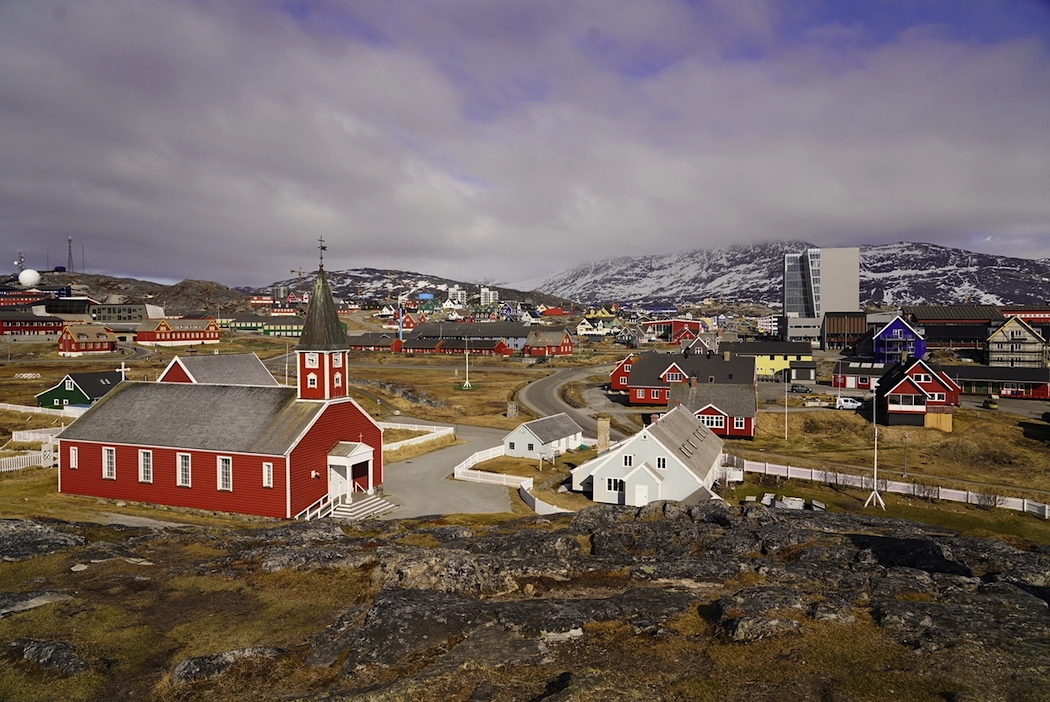 It was a late spring day, just on the cusp of summer. Fierce winds and snow were setting the scene for a quiet day indoors, and fortunately, we were comfortably ensconced in the warmth and safety of Nuuk's Hotel Soma.
We'd come to Nuuk, the capital of Greenland, in the spirit of doing something different. The occasional luxury cruise liner makes its way here, but we'd chosen a more affordable route, flying Air Greenland from Iceland. The Dash 8 service reminded us of regular Canberra-Sydney flights, right down to the self-important business-suited passengers talking international politics and diplomacy.
We soon realised that this was no simple trip, when the captain advised that our flight had been diverted to Kulusuk for operational reasons. We had no complaints about the diversion, as we flew in low over pack ice and icebergs, between stunning snow-covered mountain peaks, and landed on a gravel runway built by the US military during the Cold War. Back on board, it appeared we now had more passengers than available seats, unsurprisingly since there seemed to be a quite chaotic approach to the issuing of boarding passes. The matter was finally resolved, and close to five hours after our departure from Iceland, we arrived in Nuuk.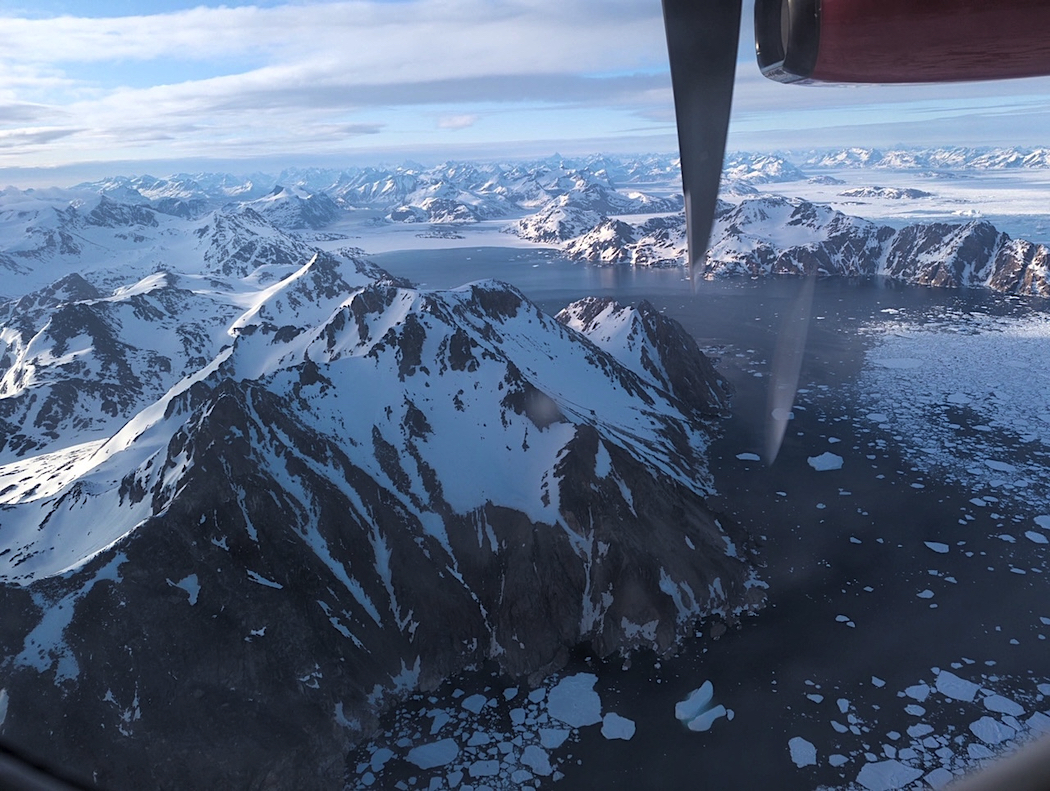 The days are long in spring and summer, and although it was around 11pm, there was still enough light to gain initial impressions of this town of 16,000 people, the largest settlement in Greenland and home to about a quarter of the population. 'A giant building site' was our first thought, unsurprisingly given that most construction has to happen in the warmer months. And, was our hotel really in the middle of an industrial port, and not at the cute colonial harbour with its multi-coloured houses that we'd seen in all the tourist brochures?
Nuuk has limited accommodation options, including the upmarket and bland Hotel Hans Egede in the heart of town, cabins on the edge of town which claim to be ideally positioned for viewing the northern lights in winter, and some cheaper hostels. We'd opted for the Hotel SØMA Nuuk, a three-star hotel which promised a warm Greenlandic welcome and a comfortable, affordable stay 15-minutes' walk from the centre of town.
Formerly known as the Seamen's Home, it is one of a chain of four operated across Greenland as a not-for-profit business, welcoming tourists as well as seamen and others in need of care and support. Its cafe is popular with local workers and seamen, who had obviously done a hard day's work in the cold by the time we joined them for our leisurely breakfast, which included the most delicious home-baked breads. For guests so inclined, there is the opportunity to join the staff in their daily singing and prayers. For the more hedonistic, an outdoor hot tub overlooks the fishing port, although its $60 per person fee and the falling snow did not entice us. Local crafts are featured in the décor of the hotel and are also for sale.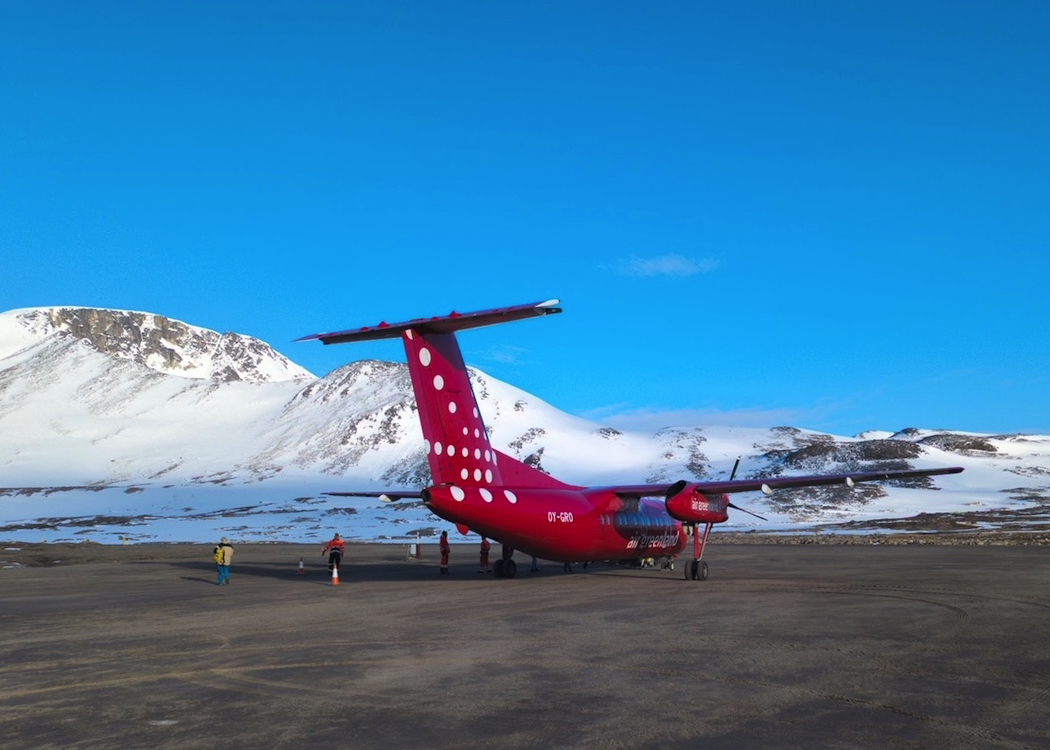 One of the pleasures of travelling is meeting interesting people, and we enjoyed a conversation with a fellow guest, a Greenlander working for an Australian company mining for gold and diamonds in the south of Greenland. He was complimentary about his Australian boss, though our later research on the company revealed that it had been in dispute with a local community and the Greenland authorities about its mining activities for some time.
Wherever we have been in Nuuk, we have been impressed by the gentle and considered ways of Greenlanders, and their easy laughter. Whether at the local hot dog stand, in the homely cafés, or at a trendy gastropub, we've enjoyed hearing people having a good time. We've also loved watching the children happily riding their bikes and scooters in downtown Nuuk, which has far fewer cars than most Australian towns of similar size.
Rule of thumb for us when we travel is to check the weather forecast each day, and for the days ahead. On day one of our visit, it was apparent that this was to be the only day when we had any likelihood of reasonable weather, i.e. no gale-force winds and only scattered snow showers. For the third day of our visit, we'd pre-booked a boat trip along the Nuuk fjord to Qoornoq, a largely uninhabited settlement with pre-Inuit and Norse archaeological ruins. Full marks to the boat operator, Nuuk Water Taxis, whose very helpful staff contacted us early in our stay to let us know the trip would not be able to operate due to the weather and helped us make alternative arrangements. We were also grateful to the agent, Guide to Greenland, which immediately organised a full refund, including bank and credit card fees.
While we were disappointed not to have made it to Qoornoq, we enjoyed an excellent afternoon cruising on the Nuuk fjord with Captain Nick. He shared many stories with us about Inuit life and his experiences sailing in Greenland, and with persistence, was able to bring us close to a humpback whale enjoying the peaceful waters of the fjord. Whales are protected in the fjord but still hunted for their meat in the open waters around Greenland. In remote areas along the fjord, some Greenlanders have summer cottages where they can live a more traditional life than in Nuuk, fishing and hunting and being close to the very formidable natural environment.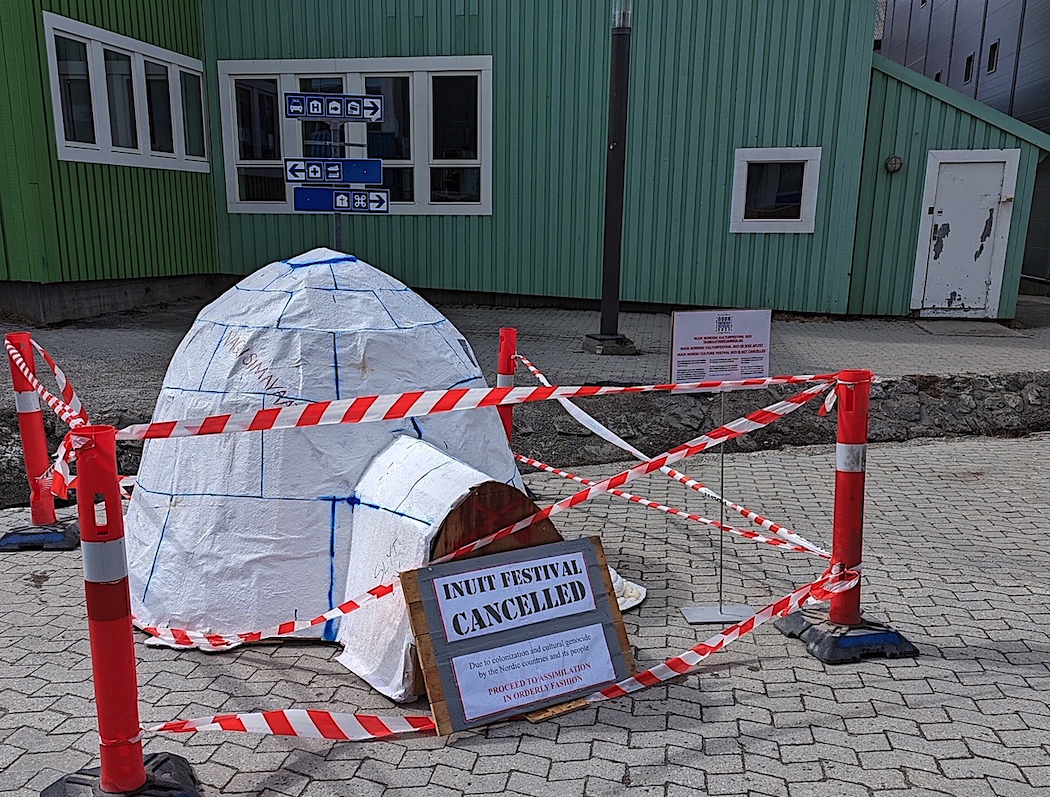 Nuuk's various cultural institutions provide a good insight into the unique way of life of Greenlanders, as well as the colonial history of Greenland. The excellent National Museum is well worth a visit (note it has very limited visiting hours), and nearby there is a Local Museum and Kittaq, where visitors are welcome to watch women treat seal furs and make traditional costumes.
Visiting museums can provide a safe but distant view into a culture, demanding little intellectual response or engagement. In this environment so very different from our own, we found that we had many questions and conflicted thoughts about what we were seeing and learning. For example, while seal hunting (like whale and polar bear hunting) is culturally challenging for us, for Greenlanders, it is part of their history and a basis for their survival in this harsh environment.
Although many traditional customs are still part of everyday life in Greenland, people living in complex urban environments like Nuuk can be disconnected from a way of life that is meaningful to them. It is confronting to consider that for many people living in Nuuk, home may be a crowded housing complex, with financial hardship, social disadvantage, psychological trauma and poorer physical health (not dissimilar to the experience of Aboriginal and Torres Strait Islander peoples in Australia).
The impact of colonialism is apparent at every corner in Nuuk. Greenlanders make up 88 percent of the population of Greenland, with the remainder largely being Danes. Officially having self-government, Greenland remains a part of Denmark, and there's no shortage of Danish officials, businesses and employees working in Nuuk. Danish culture and language are a pervasive presence, and there's even an Australian connection with Crown Princess Mary featured in the royal coats of arms on some buildings.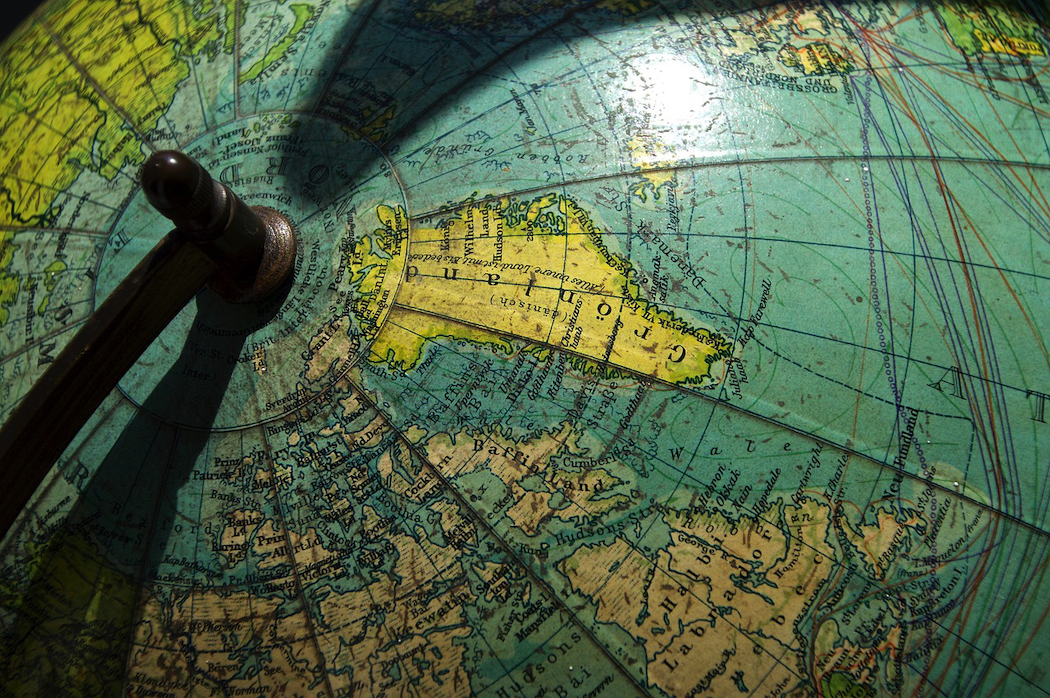 The Nuuk Nordisk Cultural Festival, a biennial arts festival, was being held during our visit, and was something we had been looking forward to. While there were interesting and enjoyable experiences, including a small photography exhibition and a large whale mural being painted at the National Library, and some fine music performances at the Katuaq Cultural Centre, what really spoke to us was a fringe protest art installation. The artist had crafted an igloo emblazoned with this statement: Inuit Festival cancelled due to colonization and cultural genocide by the Nordic countries and its people. Proceed to assimilation in orderly fashion.
The snow is still falling as we write this article, although the fierce winds have abated. There are more Nordic cultural performances happening downtown tonight, but we may pass on these and enjoy a cosy dinner in the Seamen's Home café, which offers local delicacies such as snow crabs, musk ox and reindeer. We remain hopeful that our flight back to Iceland will be operating tomorrow, and if the plane is diverted once again to Kulusuk, we won't be complaining.
If you go:
visitgreenland.com
Hotel SØMA Nuuk
Alison and David travelled to Greenland at their own expense. Note that this post contains affiliate links: we earn a small commission if you book through this link.