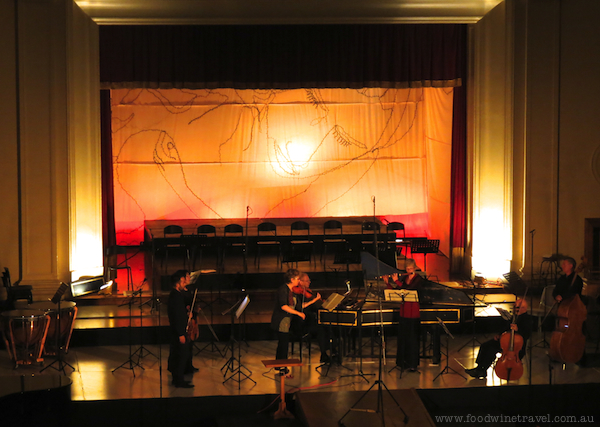 This year's Canberra International Music Festival is an opportunity to celebrate the history, vision and creativity that gave birth to our National Capital. For those who don't know, 2013 is the Centenary of Canberra and there's an action-packed program of events to mark the occasion.
So it's fitting that the International Music Festival – now in its 19th year and getting bigger by the minute – should be inspired by the celebrations. To be held from May 10 to 19, it features classical, jazz, contemporary and world music performances in 27 ticketed and free events, many of them in iconic architectural spaces around the city.
There will be 12 world premieres and 36 Australian premieres, including the world premiere of Peter Sculthorpe's dramatic oratorio Great South Land, portraying Pedro Fernández de Quirós, the visionary explorer credited with giving Australia its name.
The popular Amazing Spaces concerts continue again this year. As anyone who has been to previous festivals will attest, these are an unforgettable experience, the music soaring through Canberra's remarkable architectural spaces and landscapes, with prominent architects providing a glimpse into the genesis and history of the city's iconic buildings.
The artists performing at this year's festival include Pieter Wispelwey (cello), Calvin Bowman (organ), Louise Page (soprano), Tobias Cole (countertenor), Stephen Bennett (bass), Synergy and TaikOz (percussion), William Barton (didjeridu), Riley Lee (shakuhachi), Genevieve Lacey (recorder), the Song Company, and Indian musicians Pushkar Lele and his ensemble, and kathak dancer Sharvari Arjamenis and her ensemble.
Composers in residence this year are the American composer Paul Dresher and British composer Gavin Bryars.
Fact file:
Tickets are available from Canberra Ticketing on +61 2 6275 2700 or at www.canberraticketing.com.au
Visit www.cimf.org.au for information.
Photo: Last year's opening concert at the Albert Hall, with soft lighting falling on Marion Mahony Griffin's averted eyes at the back of the stage.