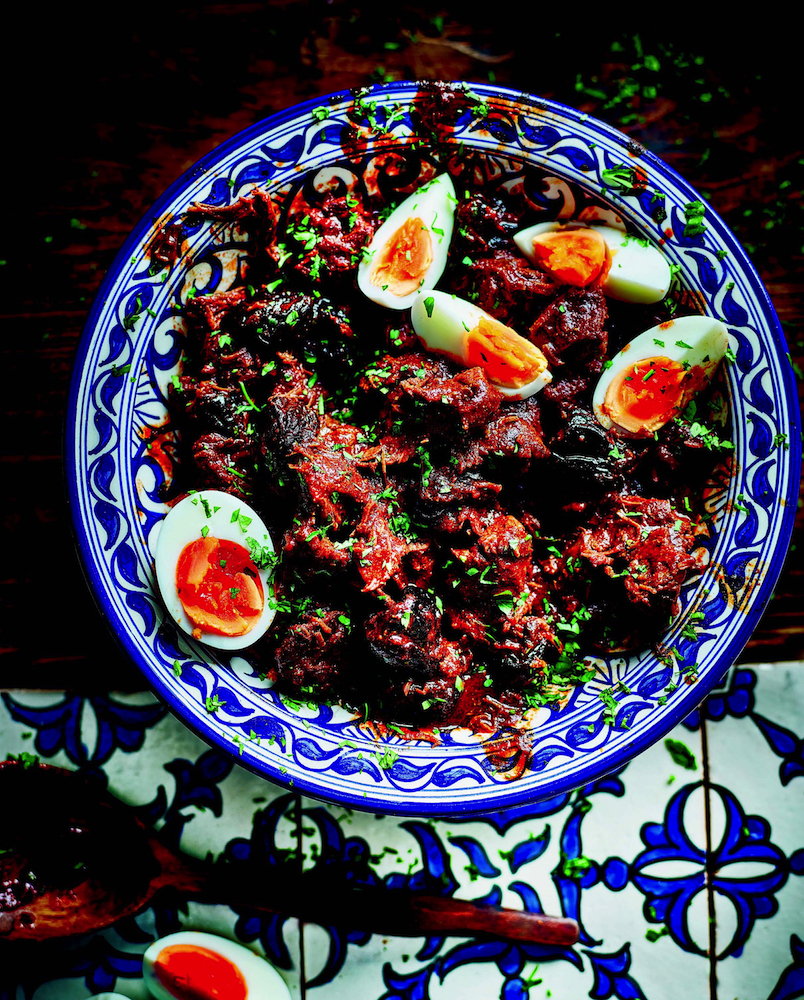 The title alone is enough to make you dip into John Gregory-Smith's new book, Orange Blossom & Honey, so evocative is it of the beautiful flavours and aromas of Morocco. Orange blossom and honey are the key ingredients in a stunning cake featured in the book, a cake topped with candied orange, honeycomb, flaked almonds and edible rose petals.
But get beyond the title and there's a wonderful culinary journey across Morocco to be enjoyed, with enticing photos not just of mouthwatering dishes but of breathtaking landscapes that will have you putting Morocco very firmly at the top of your travel wish list.
Through the souks of Marrakech
The author is a British food and travel writer who has written three previous books, Turkish Delights, Mighty Spice and Mighty Spice Express. In this one, published by Kyle Cathie, he travels through the souks of Marrakech and on to the Atlas Mountains, then south to Aït Benhaddou and the edge of the Sahara Desert, where tagines are cooked for hours in the glowing embers of the baker's oven.
From there, he travels north to the Mediterranean and the shores of the Atlantic, learning from the locals and discovering dishes that are little known outside their own regions. The recipes span everything from street food, salads and vegetables, to meat and poultry, seafood, tagines and desserts, plus a section on essential spice mixes and marinades from chermoula to ras el hanout.
From kalinti, a traditional street food made from eggs and chickpea flour, served in the blue village of Chefchaouen, to lamb cutlets roasted mechoui style, to fragrant citrus-based dishes, it really is a feast for all the senses. The blend of slow-cooked meat, spices and dried fruit in the tagine here is a classic Moroccan combination. The saffron and the boiled eggs lift it from the everyday, producing an opulent dish prepared for special occasions.
Buy your copy of Orange Blossom & Honey: Magical Moroccan Recipes From The Souks To The Sahara, from Book Depository now, with free delivery worldwide
BEEF, PRUNE & EGG TAGINE
Serves 4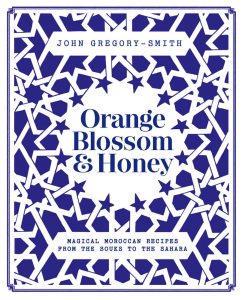 2 tablespoons olive oil
1 red onion, finely chopped
600g beef shin on the bone, cut into 2 to 3 cm cubes
2 teaspoons ground ginger
2 teaspoons paprika
1½ teaspoons ground cumin
½ teaspoon ground black pepper
¼ teaspoon ground turmeric
small pinch of saffron threads
½ teaspoon ground cinnamon
500ml hot beef stock
30g butter
10 to 12 pitted prunes
2 free-range eggs
small handful of flat-leaf parsley leaves
sea salt
Heat the oil in a large casserole over a medium heat. Add the onion and cook, stirring occasionally, for 2 to 3 minutes until translucent. Add the beef and cook for 2 to 3 minutes to seal. Add the spices and a good pinch of salt. Mix well. Pour in the stock, which should just cover everything, and stir together. Bring to the boil, then cover, reduce the heat to low and cook for 1½ hours until tender. Remove the meat with a slotted spoon and place in a warm serving dish. Cover with foil and leave to rest.
Bring the sauce to the boil over a medium heat and cook, stirring occasionally, for 30 to 40 minutes, or until rich and sticky. It will reduce by three-quarters. Whisk in the butter and a pinch of salt, and then return the meat to the pan. Add the prunes and mix well. Give everything a few minutes to warm through.
Meanwhile, medium-boil the eggs in a pan of simmering water for about 5 to 7 minutes. Transfer to a bowl of cold water and leave to cool. Peel and cut into quarters. Spoon the meat into a serving dish and pour over the sauce. Top with the eggs and flat-leaf parsley and serve immediately.
Recipe and image from Orange Blossom & Honey: Magical Moroccan Recipes From The Souks To The Sahara, published by Kyle Cathie and reproduced with the publisher's permission.
This story originally appeared in PS News online.