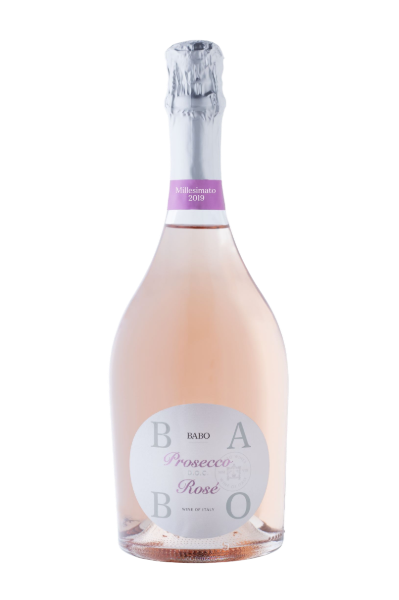 Babo Rosé Prosecco, $28
Babo Wines is right on trend with its Babo Rosé Prosecco, which is perfect for autumn picnics, light lunches or as an aperitif. Aussies can't seem to get enough of Rosé, whether it's table wine or sparkling Rosé, particularly the beautiful ones from Provence. With this Rosé Prosecco, there's a whole new world of Rosé to explore!
The production of Prosecco in Italy is strictly controlled, and it was only last year that the Italian Government approved production of a Rosé Prosecco, allowing the addition of Pinot Nero (Pinot Noir) to provide a rose blush. This 2019 Rosé Prosecco is a blend of 89% Glera (the grape traditionally used to make Prosecco) and 11% Pinot Nero.
It's crisp and refreshing in the 'brut' style, not bone dry but with a gentle strawberry/raspberry fruitiness. With persistent bubbles and lifted aromas of musk and stonefruit, it tastes and looks classy in a stylish bottle that we predict will fly off the shelves. It's also vegan friendly.
Babo Wines was launched in 2009 by Justin Bubb, who spent almost a decade working in some of Italy's most famous wine regions. His vision is to produce contemporary, value-for-money, premium Italian wines that appeal to the Aussie palate and market. He's most certainly nailed it with this beauty.