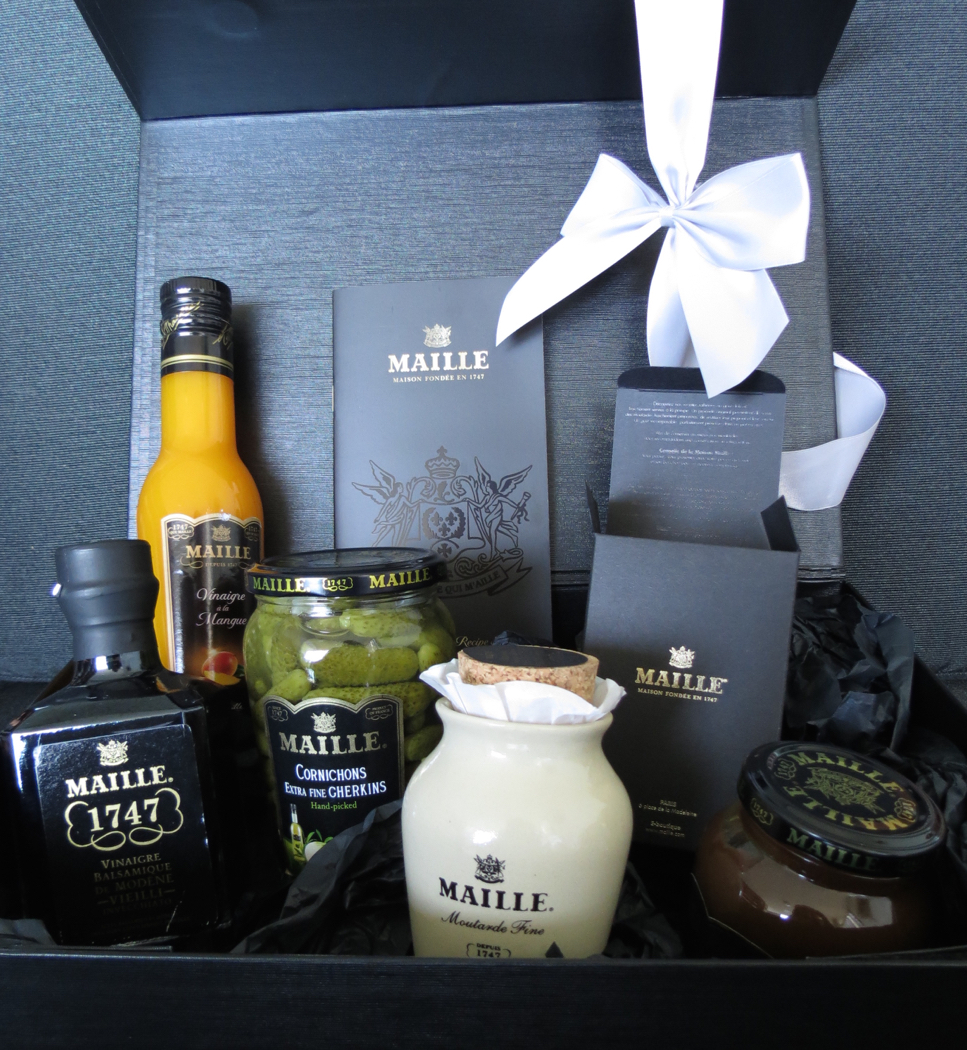 ENTRIES IN THIS COMPETITION HAVE NOW CLOSED. Thank you to everyone for sending in such great ideas. The winner was Leigh M. of Mollymook, NSW. Leigh sent a couple of tips but this was our favourite:
"Living at the beach, I roast a lovely eye fillet of beef which, once cooked 'rare', keeps beautifully in the fridge for those emergency pop-ins. Perfect for rare roast beef (with Maille Bearnaise, of course!) or a quick Thai beef salad, or sometimes simply sliced with fresh asparagus and a dollop of Maille Hollandaise. It never fails to impress."
**WIN A LUXURY MAILLE HAMPER VALUED AT $100**
Food Wine Travel is thrilled to offer our readers the chance to win a beautiful hamper of Maille products, valued at $100. And it's incredibly easy to enter!
All you have to do is email us your favourite Christmas tip – just a few words is enough; it doesn't have to be long or fancy.
Write 'Competition' in the subject line and include your name and address in the email so we know where to send the prize.
Maille will deliver the hamper to the winner and they hope to get it to the lucky person in time for Christmas, so you'll have to act fast and get your entry in by noon this Friday, December 18.
The competition is open to Australian residents only. We'll choose the best/cleverest/most interesting Christmas tip and the winner's name will be announced here on Friday.
Subscribe for more chances to win
One entry per person please, but if you subscribe to Food Wine Travel you can send a second entry. Hop on over to the box at right and sign up if you haven't done so already. It's free and you can keep up to date with all our awesome blog posts. 🙂  (We only send out updates every 1, 2 or 3 weeks, and will never provide your details to a third party.)
If you like our Facebook page or follow us on Twitter, Pinterest or Instagram, you can submit an extra entry for each of those as well.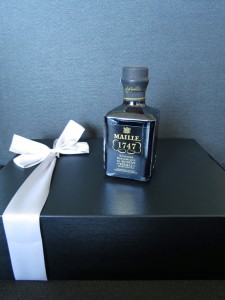 So go on, get cracking! This is a truly beautiful prize that will add the perfect finishing touch to your Christmas table.
♦♦♦♦
Subject to availability*, the $100 gift pack will include the following products:
*Fresh mustard with Sauternes white wine
*Aged Balsamic Vinegar 3 years
*Mango Puree
*Honey mustard with Balsamic Vinegar
*Extra Fine Cornichons
*Mustard with white wine and Cognac
*If products are unavailable, they will be substituted with a product equal or higher in value.
Get into the festive spirit with Maille
Just as an accessory can make an outfit, a condiment defines a meal, wouldn't you agree? A dollop of mustard here, a splash of finishing vinegar there … it all helps take a dish to another level, and that's particularly important at Christmas when you're out to impress.
It's my great pleasure to offer readers the chance to win a lovely hamper of Maille products as we've long enjoyed its mustards and frequently reach for a bottle of Maille Hollandaise when we make eggs benedict. The flavour of the Hollandaise is about as close as I've found to making it yourself.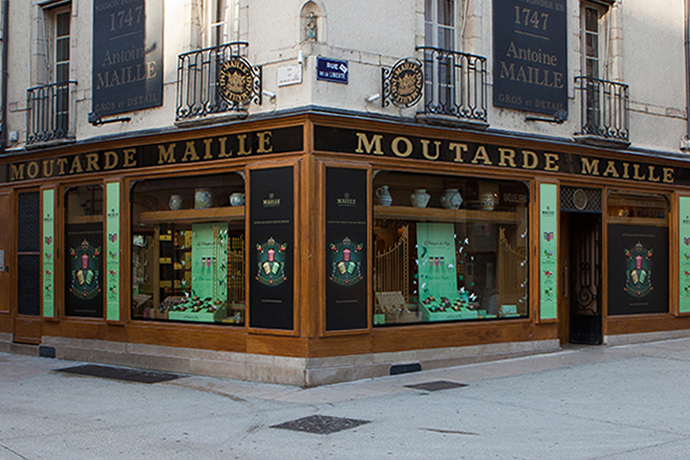 I had no idea there were so many wonderful Maille products, however, until we visited the Maille shop in Dijon, France, last year. Did you know that you can buy mustard with Cognac or Sauternes, or even blue cheese? And how delicious does passionfruit and mandarin vinaigrette sound, or indeed mango vinaigrette? (Try it with coconut gelato.)
In the heart of the Burgundy wine region, Dijon is a small, charming city with medieval buildings and historic winding streets. The Maille shop is in the main pedestrian shopping street, rue de la Liberte, and it's a great place to try all the different mustards.
The shop stocks up to 40 varieties and some of the flavours are really quite unusual, such as pink radish and violet, and fig and coriander. You can even bring jars into the shop to be refilled with mustard poured from ornate porcelain pumps on the counter. There's also a shop in place de la Madeleine in Paris.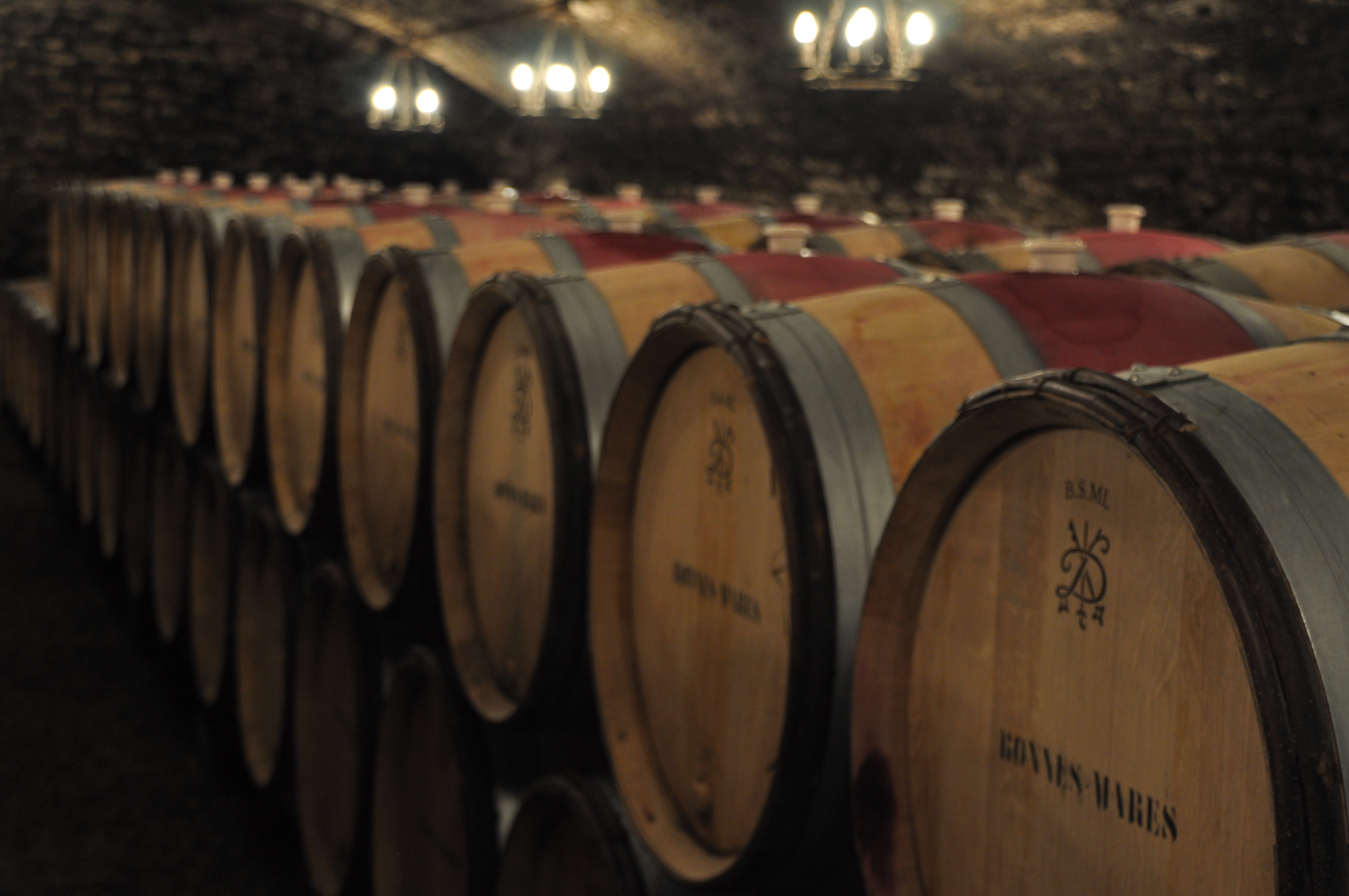 Dijon is a logical extension of the Burgundy wine industry as the mustard seeds are soaked in wine, or at least vinegar, before they are ground. Dijon won Appellation Controlee rights in 1937 and since then, mustard has to be made by a prescribed method for it to be called Dijon mustard.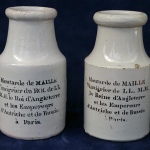 The Maille story began in the 1700s, a century before the 1845 opening of the Dijon shop. Distiller Antoine Maille sold his own blend of vinegar from a pump in a Marseilles street and by 1747 a shop had opened in Paris and the products were attracting the attention of royal courts all over Europe. Despite various changes of ownership, La Maison Maille remains an ambassador of French culinary refinement, even today.
Enjoy these festive recipes using Maille mustard and make sure you enter our fabulous competition!
This is not a sponsored post but we were sent some products to play around with, and have enjoyed using Maille products of our own accord for many years.