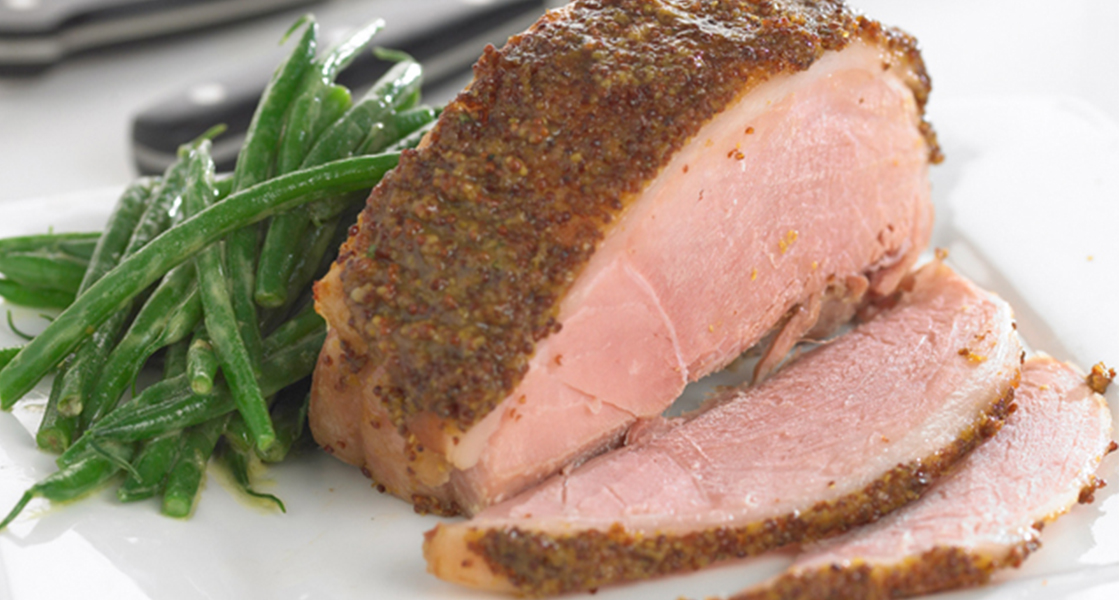 A tangy sweet mixture of brown sugar and wholegrain mustard makes a deliciously quick and easy glaze for Christmas ham, and I guarantee you'll love these decadent chocolate desserts with a surprise inside – a warm oozing centre of creamy honey mustard.
GLAZED HAM AND GREEN BEANS
Serves 12
INGREDIENTS
For the ham:
1.4kg boneless ham
2 tablespoons firmly packed dark brown sugar
2 tablespoons Maille Wholegrain Dijon mustard
For the beans:
1 kg whole green beans, trimmed
3 tablespoons unsalted butter, softened
2 tablespoons Maille Dijon Originale mustard
1 tablespoon chopped fresh tarragon or other fresh herbs
METHOD
Preheat the oven to 200°C.
Arrange ham on baking rack in large baking pan. Pour ½ cup water into the pan then cover with aluminium foil. Bake ham until internal temperature reaches 65°C when tested with a meat thermometer, about 1 hour.
Combine brown sugar and mustard in a bowl and spoon mixture evenly over ham. Bake uncovered until glazed, about 15 minutes.
Meanwhile, steam the beans until tender crisp, about 8 minutes.
To serve:
Put the beans in a large bowl and toss with butter, mustard and tarragon. Serve alongside the ham.
CHOCOLATE FONDANT SURPRISE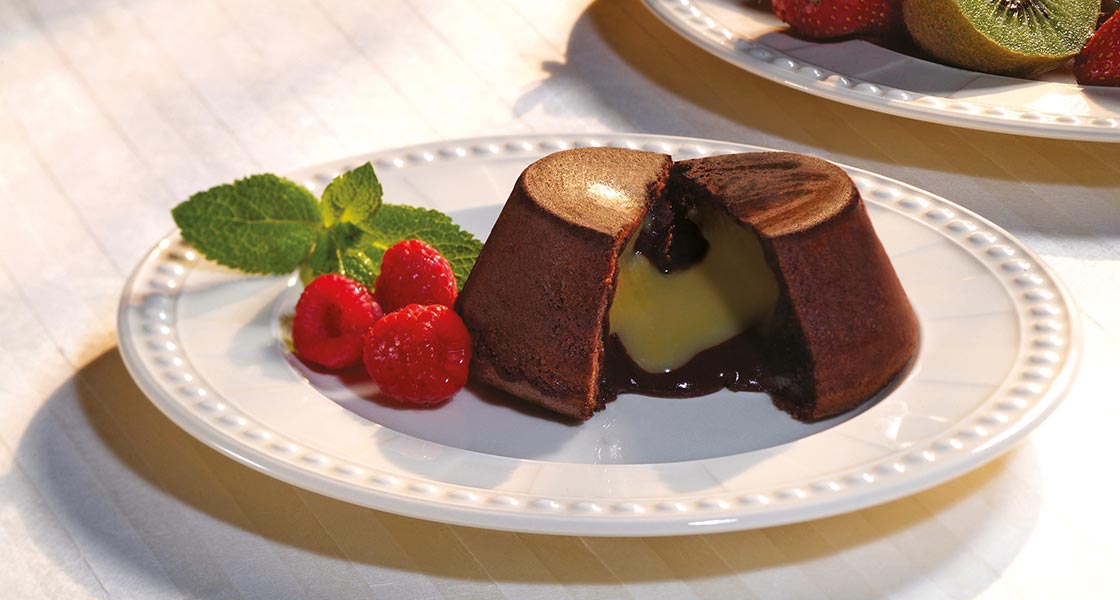 Serves 12
INGREDIENTS
For the filling:
100ml Maille Honey Dijon mustard
100ml lightly sweetened whipping cream
For the cake:
255 grams 70% cacao dark chocolate
170 grams butter
4 teaspoons cocoa powder
8 eggs, separated
4 teaspoons rice flour
100 grams sugar
METHOD
Preheat oven to 200°. Line bottom of 12 ramekins or custard cups with a round of waxed paper, then grease and set aside.
Combine cream with mustard then pour into ice cube tray and freeze until solid.
Melt dark chocolate and butter in double boiler. Mix egg yolks with flour and cocoa powder. Pour melted chocolate and butter into egg mixture and stir. Beat egg whites until foamy, then beat in sugar. Blend egg white mixture into chocolate mixture.
Evenly fill ramekins with chocolate batter, placing a frozen cube in center of each. Make sure cube is covered with batter.
Bake 10 minutes. Cool 5 minutes, then invert onto a plate and serve.
**Win a luxury hamper of Maille products, valued at $100. Be quick – entries close on Friday!
This is not a sponsored post but we were sent some products to play around with. Images reproduced with permission of History Will Be Kind communications agency.