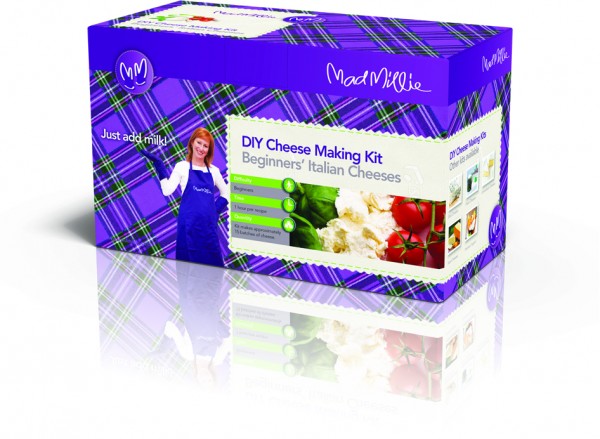 THIS COMPETITION HAS CLOSED.
Congratulations to the winners, Lynne H. & Fi R.
If you've ever wanted to try your hand at making cheese at home, here's your opportunity. Courtesy of Mad Millie, we have two Beginner's Italian Kits (valued at $39.90 each) to give away. The competition is open to all subscribers of Food Wine Travel.
To enter, email me on christine (at) foodwinetravel.com.au with your name and postal address. (Sorry you'll have to type the address  – I don't want lots of spam.) Please write "Mad Millie" in the subject line.
I'm only asking for your address so that the prize can be mailed to you if you win. It will definitely NOT be used for marketing purposes.
If you 'Like' my Facebook page at www.facebook.com/FoodWineTravel or follow me on Twitter @ChristineSalins, you can send in a second entry.
*The competition is only open to Australian residents.
*It closes at 5pm on Wednesday, 15 May, 2013.
While you're at it, why not take the time to post a comment telling me about your favourite cheese?
Related post: Making Ricotta At Home