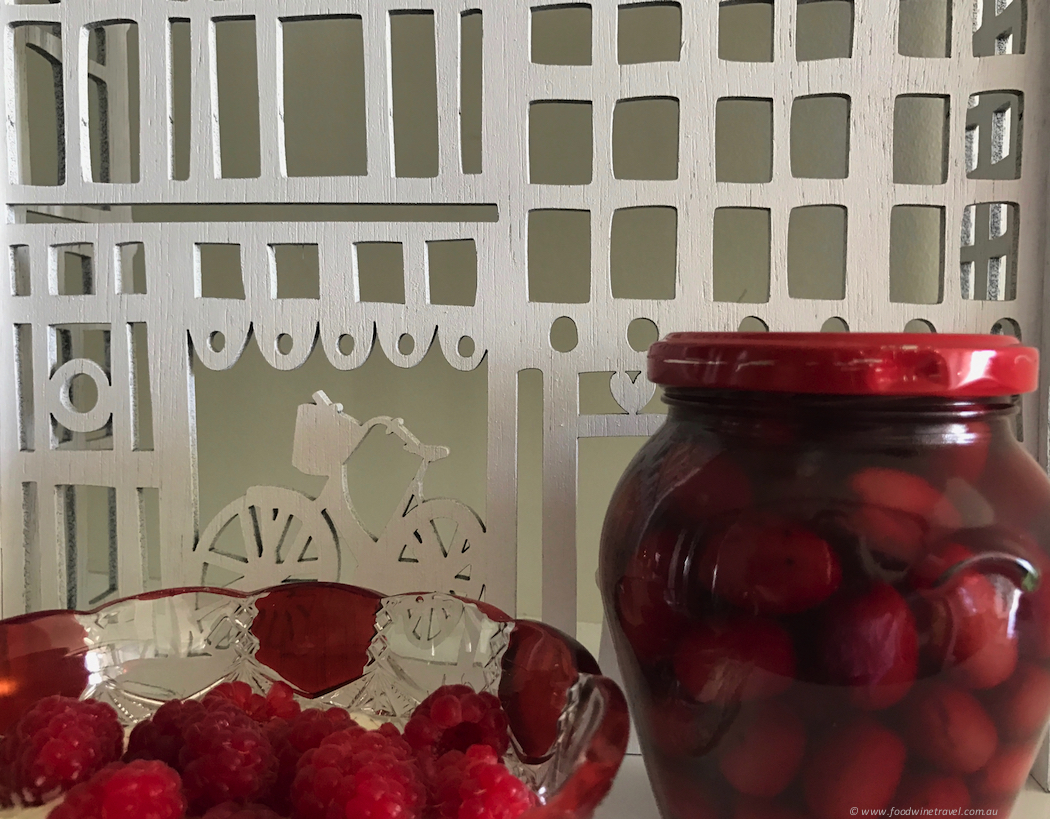 We're just back from a quick trip to Albania and Italy so goodies from both countries feature prominently in my kitchen this month. Albania was a complete revelation for us – weird and wonderful, interesting, friendly, great food and very cheap. I'll be writing more about it in future posts but let's just say that you can have a lovely meal for two people, with wine, in a nice restaurant for about $25.
The highlight of our visit was discovering Mullixhiu, a restaurant run by chef Bledar Kola, who is a member of the Slow Food movement and produces beautiful food using local ingredients. He even has a small flour mill on site to grind the grain for the bread they make each day in the restaurant.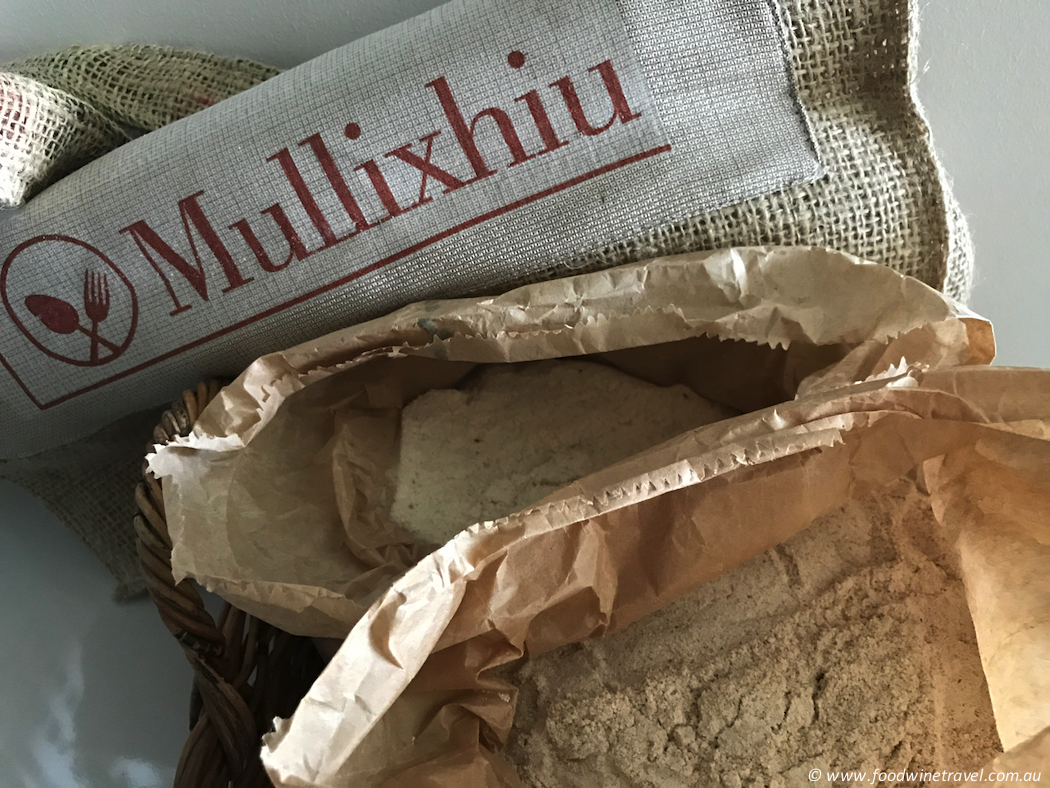 By sheer chance, we got talking to Bledar and he very kindly gave us some flour to bring home, as well as a jar of fruit in syrup that we had enjoyed with a cheesecake-like dessert. He called these thana and from my research after we got home, I'm pretty sure they are Cornelian cherries. They were quite tart and nicely complemented the sweetness of the dessert. We've yet to open the jar so I've photographed them with a bowl of yummy raspberries that we bought at the weekend from the Eagle Farm market (our first visit to this Brisbane market, by the way – we were impressed).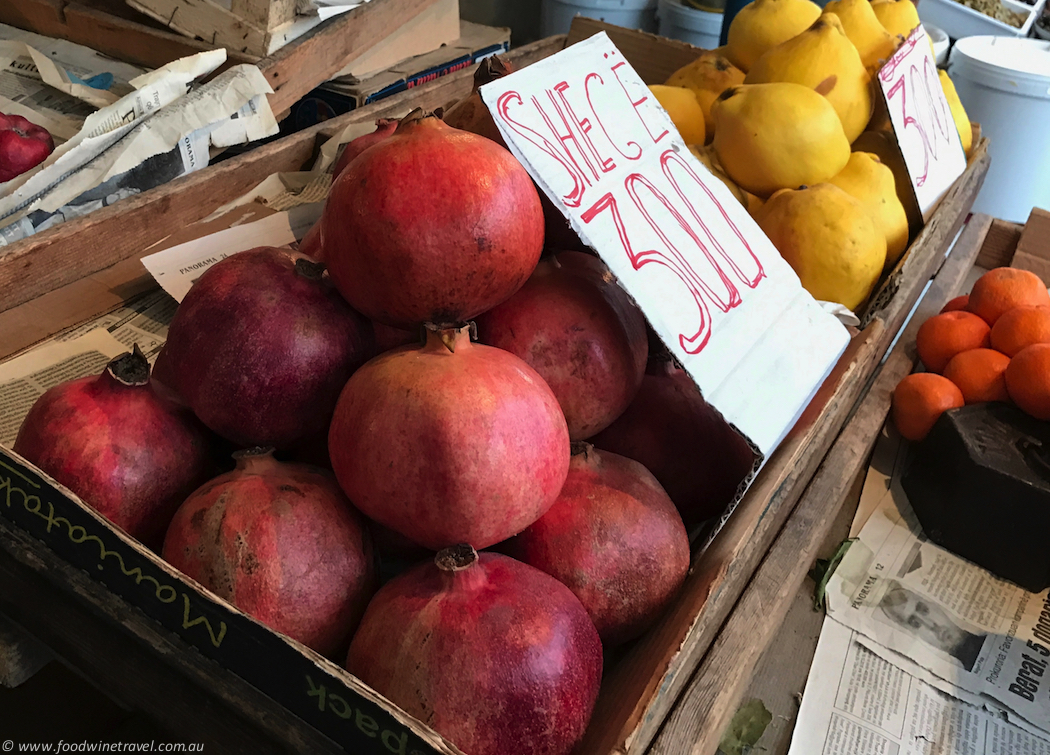 While we were in Albania, we visited a food market in central Tirana, where we bought the most incredible pomegranates. They were huge and juicy – we couldn't believe the amount of arils (seed pods) they contained. They were eaten in our Albanian kitchen, but I wanted to include the photo here so you can share in my excitement. We had a full kitchen in our self-contained apartment at the Lowen Inn Bed & Breakfast, which cost 45 euros a night and had a fantastic location close to all the restaurants and bars.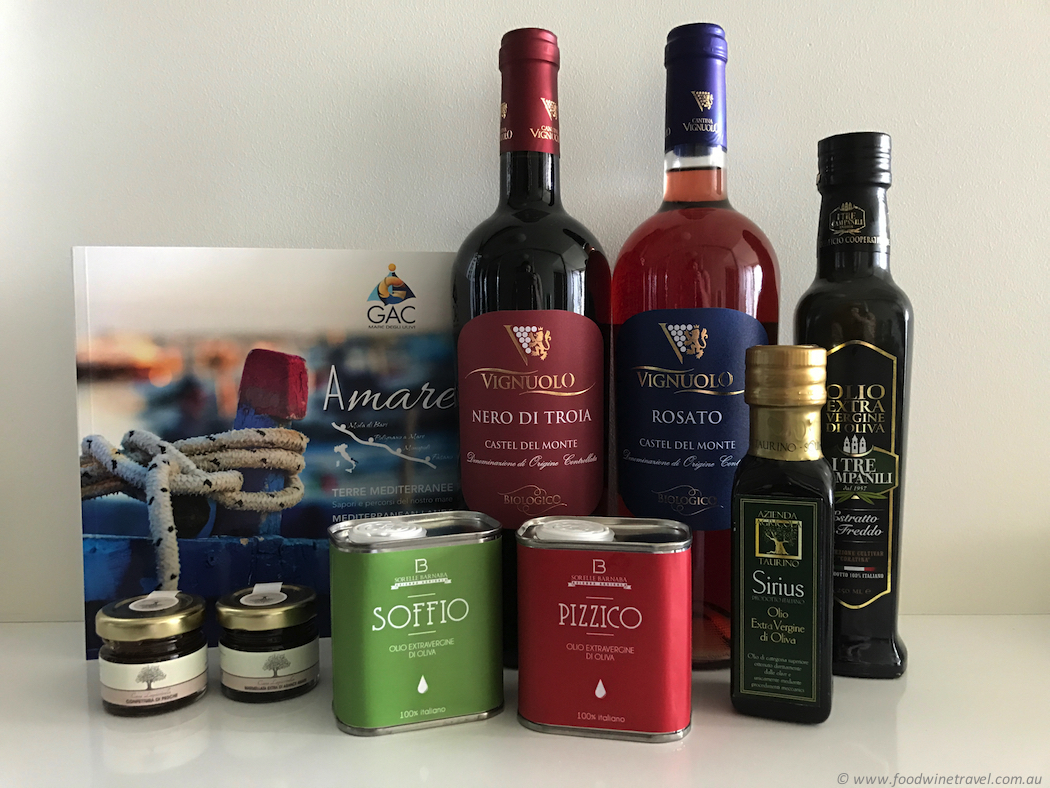 From Albania, we took the ferry to Bari, Italy, where we spent just over a week exploring Puglia. As well as being Italy's largest wine-producing region by volume, Puglia produces 40% of Italian olive oil and has a staggering 60 million olive trees, two million of which are 2,000+ years old. They are quite a sight as you travel around this lovely region which I've decided is one of my favourite regions of Italy.
We brought back quite a few bottles of olive oil, jams, wine, recipes, and even some herbal teabags from Vivosa Apulia Resort. They contain escolzia, scented verbena, chamomile, Melissa and lavender, and I've been enjoying this "antistress magic potion" at home to indulge in, as the box suggests, a "moment of true relaxation throughout the day or just before going to bed."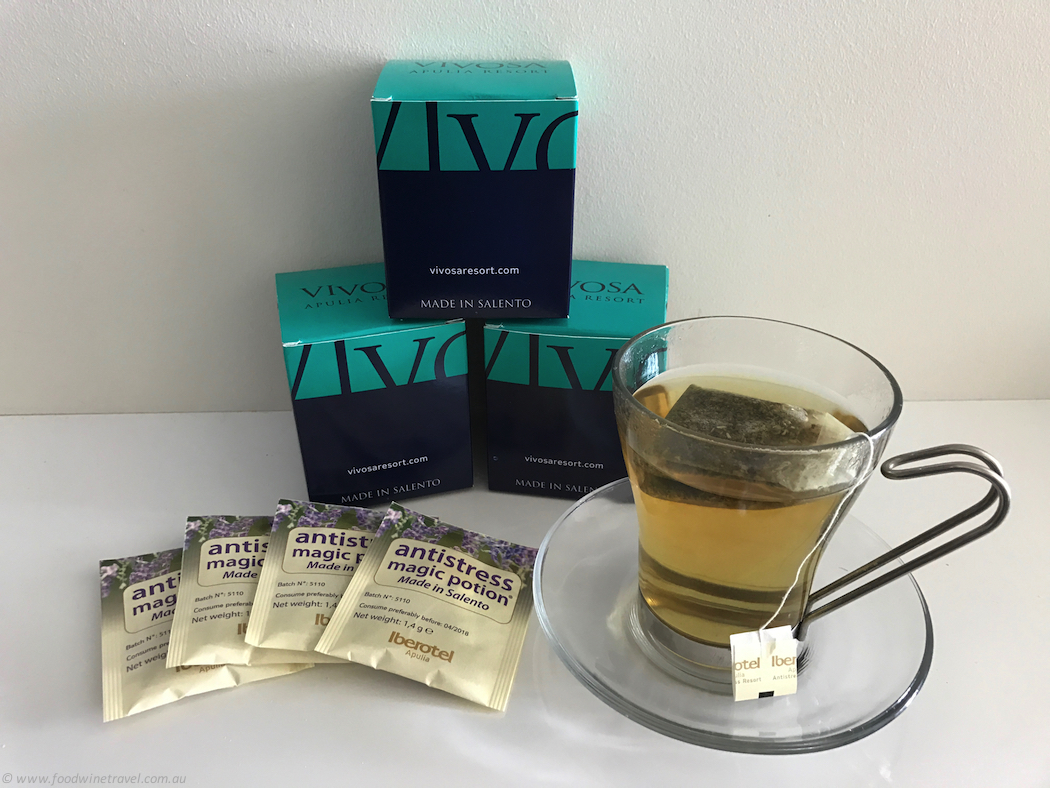 I've had my copy of the book, Sharing Puglia, since before we went on this trip and I reviewed it on Food Wine Travel a bit over a year ago. But it's been great fun pulling it out for another read since we've been back as it means so much more to me now. I also love this little book we bought in the beautiful town of Lecce.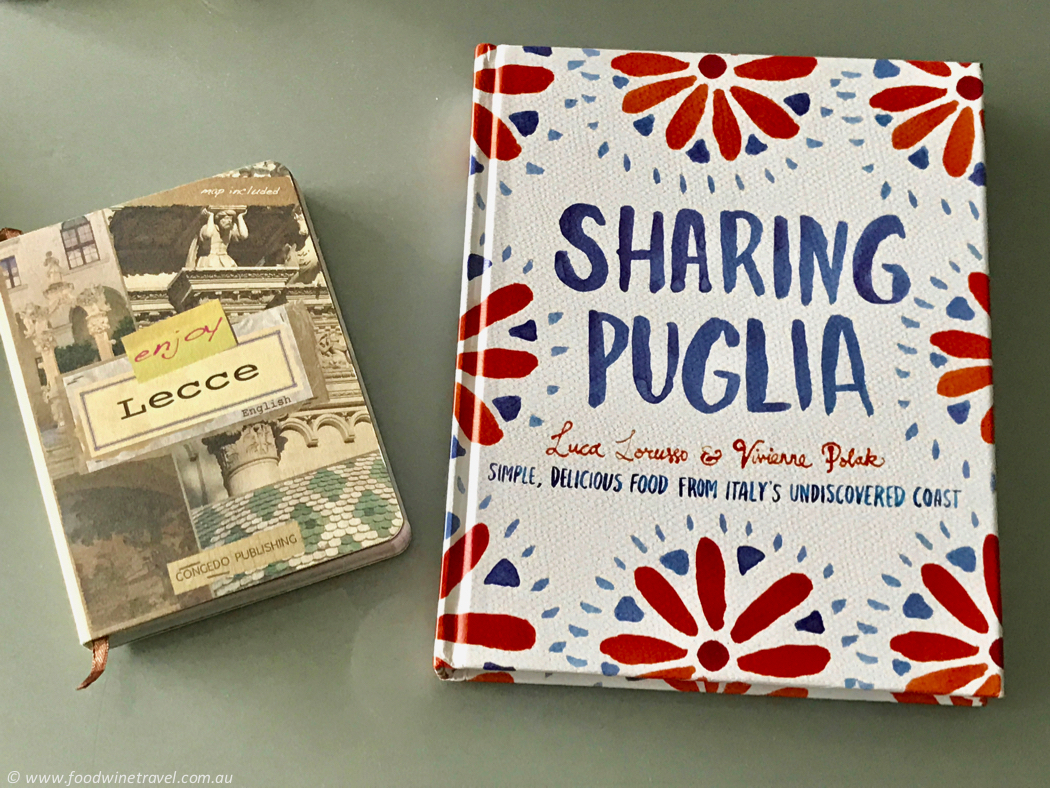 Maurie and I are enjoying being back in our Redcliffe kitchen, using these products that remind us of our travels. This month we'll be celebrating St Patrick's Day so there are some green-themed goodies in our kitchen too 🙂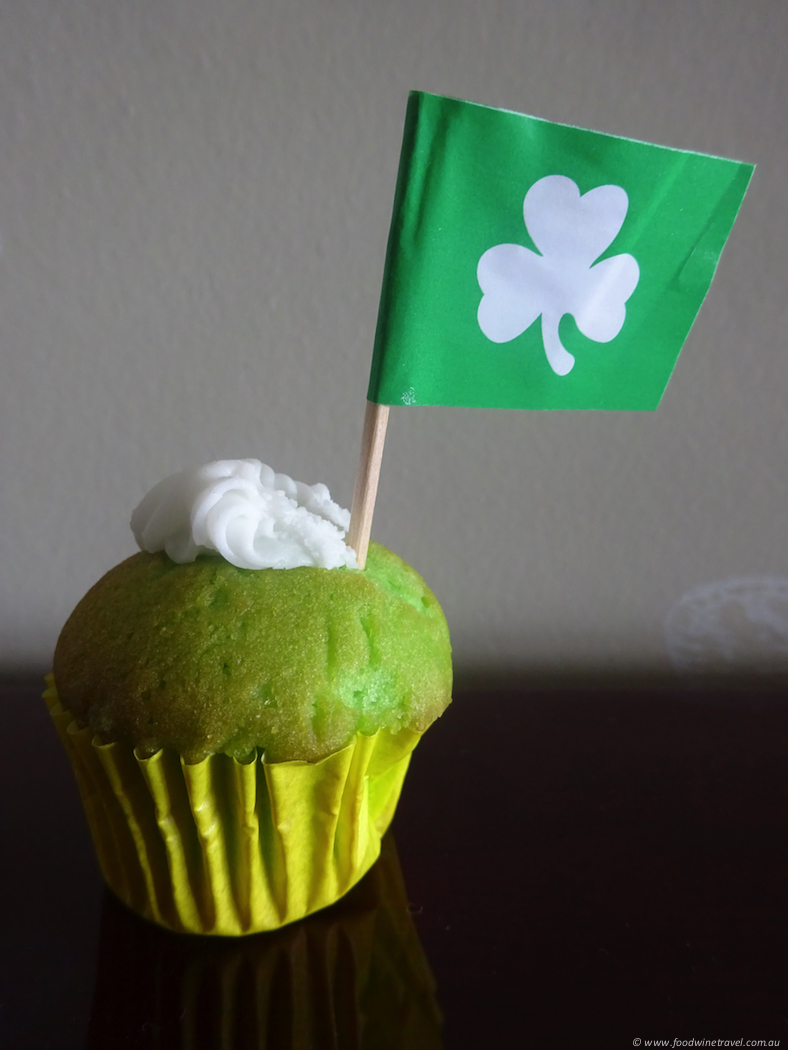 Pop in and visit my friend Liz at Bizzy Lizzy's Good Things, the host of In My Kitchen, where you can take a peek into lots of lovely kitchens.