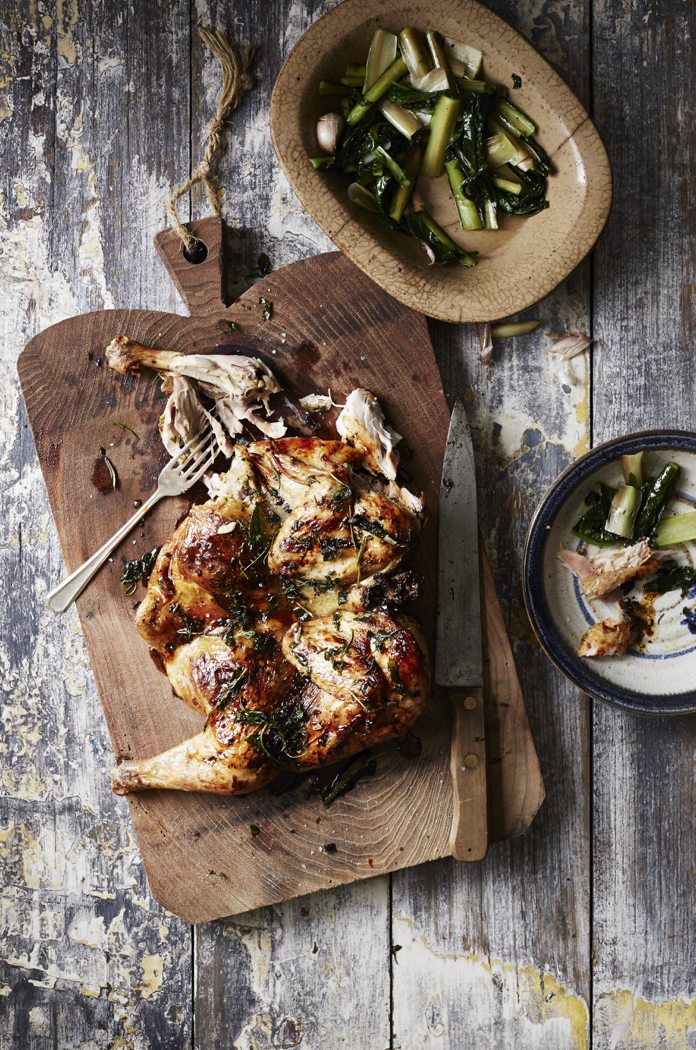 It's to my great regret that on our recent trip to Italy, we didn't get down to Puglia, the "heel" of Italy. It sounds so idyllic: villages perched on limestone cliffs overlooking the sea, quaint fishing towns with cobbled lanes and whitewashed houses, and gnarled, ancient olive trees as far as the eye can see.
It was on our wish list but time, the perennial enemy of the traveller, was against us. After reading Luca Lorusso and Vivienne Polak's book, Sharing Puglia, published by Hardie Grant, I regret even more that we didn't get to see what could well be Italy's best-kept secret.
The quintessential Mediterranean diet
The cuisine of Puglia is often referred to as "cucina povera", or "cuisine of the poor", but what was poor once is today's rich: fresh, locally sourced food prepared with simple cooking methods that allow the produce to shine. Indeed, it is the quintessential Mediterranean diet: healthy, largely plant-based, with olive oil as the principal fat; plenty of cheese, yoghurt and herbs; poultry and seafood twice weekly; and low consumption of red meat.
Luca Lorusso came to Australia in 1985 to follow his heart. His late wife, Carol, was Australian and in 1991 they opened Café Latte in Melbourne. It was an instant success but his love for his homeland of Puglia never waned, in fact it only strengthened.
Luca's enthusiasm for the food and culture of his birthplace rubbed off on Vivienne, Carol's best friend and travel buddy, and a cook and teacher with a keen interest in preserving family and traditional recipes. And so the idea for a collaboration was born.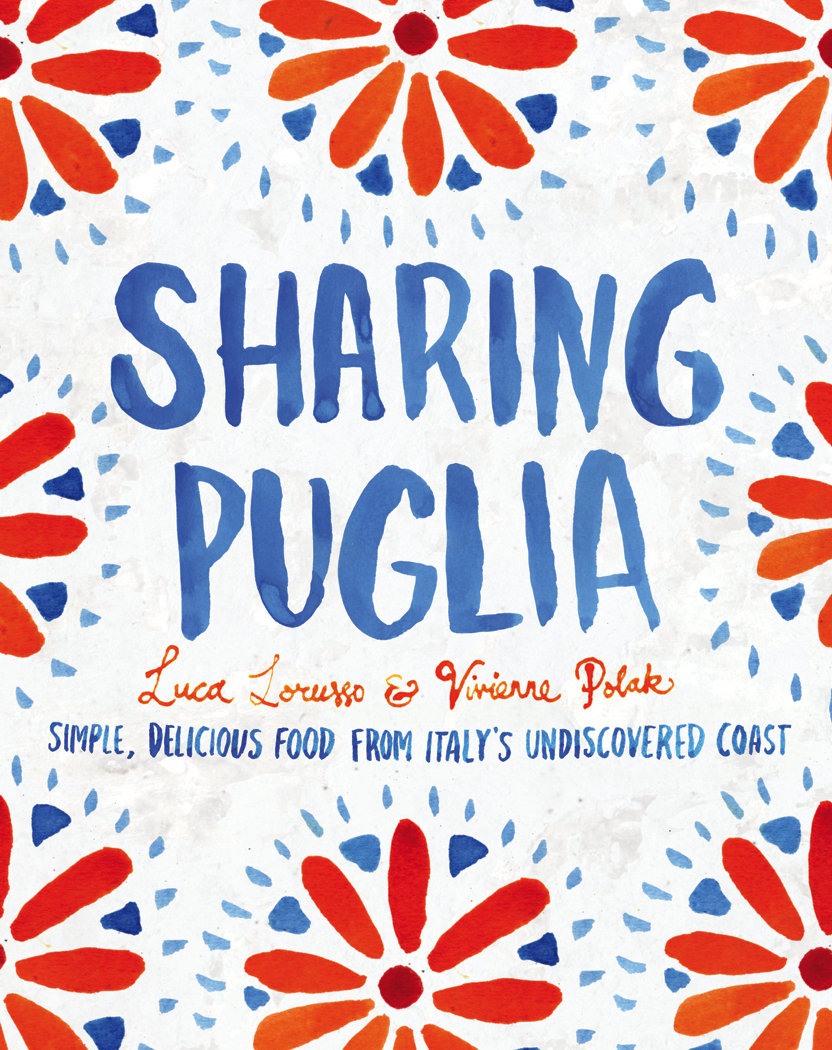 Bursting with flavour, Sharing Puglia presents simple, mouth-watering recipes for antipasti, pasta, seafood, meat, salads, vegetables, bread, dessert and drinks. The recipes are designed for people who are time-poor yet still interested in serving wholesome food that is both economical and delicious. "We don't believe in slaving over the stove for hours on end, but rather keeping things simple and approachable," they say in the introduction. Hear, hear.
The recipes are interspersed with lots of lovely location shots as well as cute little paintings that add a bright, cheerful note.
Enjoy this taste of Sharing Puglia with this simple, satisfying recipe that evokes memories for Luca of family and home, regardless of where he is in the world.
POLLO ARROSTO CON LE ERBE AROMATICHE | ROAST CHICKEN WITH HERBS
Serves 6
6 whole flat-leaf parsley sprigs
10 large basil leaves
½ chilli (optional)
½ teaspoon ground cumin
1 garlic clove
½ red onion
1.8 kg free-range chicken, butterflied (you can ask your butcher to do this)
80 ml (2½ oz/ 1/3 cup) olive oil
Process the herbs, chilli (if using), cumin, garlic and onion with some salt and freshly ground black pepper, in a blender or food processor until the mixture has become a chunky paste.
Using your fingers, gently prise the skin away from the chicken flesh without breaking the skin.
Take the herb paste and push it under the skin and massage the paste down into the leg and thigh of the chicken, as well as the breast. Rub any remaining paste all over the chicken and leave to marinate for a few hours, or overnight.
Preheat the oven to 180°C (350°F) and preheat a barbecue to high.
Take the chicken out of the refrigerator an hour before cooking. Drizzle the olive oil over the chicken and place it, skin side down, on the hot barbecue grill. After 5 minutes, take the chicken off the grill and place it, skin side up, in an oiled baking dish. Alternatively, you can sear the chicken in a chargrill pan.
Roast the chicken in the oven for 30 minutes and then turn the chicken over for another 30 minutes. Reduce the oven temperature to 160°C (320°F) and turn the chicken, skin side up, for a further 10 minutes. When the juices run clear, take the chicken out of the oven and cover loosely with foil to rest in a warm place for 10 minutes. Cut into serving pieces and season to taste.
Recipe and images from Sharing Puglia by Luca Lorusso & Vivienne Polak, published by Hardie Grant and reproduced with permission of Hardie Grant.
This post was originally published in PS News online.