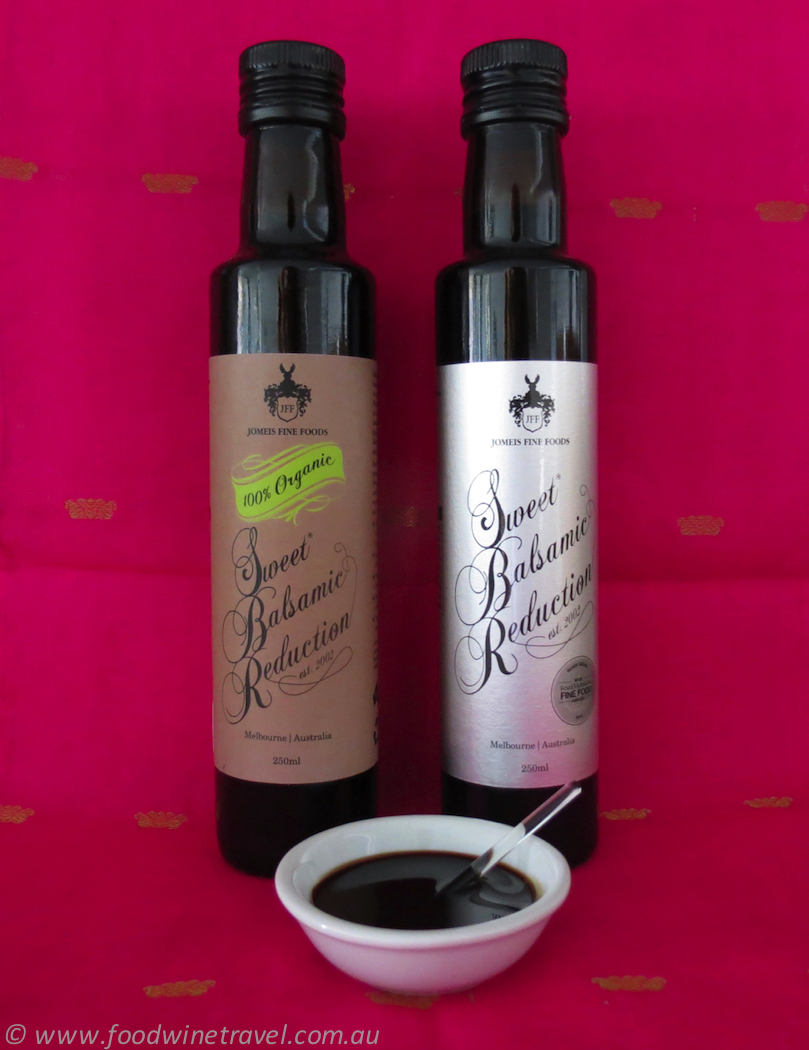 I'm happy to be partnering with Jomeis Fine Foods to bring you this sponsored post. It's a product that we use and love, and I know our readers will love it too.
It's a sweet pairing – in life and in the kitchen – for Vicki and Martin Nguyen and their exquisite Sweet Balsamic Reduction vinegars.
The Melbourne couple run Jomeis Fine Foods, manufacturers of a range of balsamic vinegars that were developed as much for their healing properties as for the flavour boost they bring to dishes.
Partners in business and in life, the Nguyens might at first glance look like an odd couple, Vicki having grown up in suburban Melbourne where family dinners consisted of meat and three veg, and Martin having been raised in a traditional Vietnamese household where every family meal was couched in cultural significance.
The two met on a dance floor at the Prince of Wales in St Kilda, Melbourne, and these days they share much more than their surname. Vicki's passion is yoga, Martin's is Chinese medicine, and together they run a holistic healing centre, The Lotus Healing Centre, in Essendon that treats everyone from elite athletes with international careers, to the quiet couple down the street.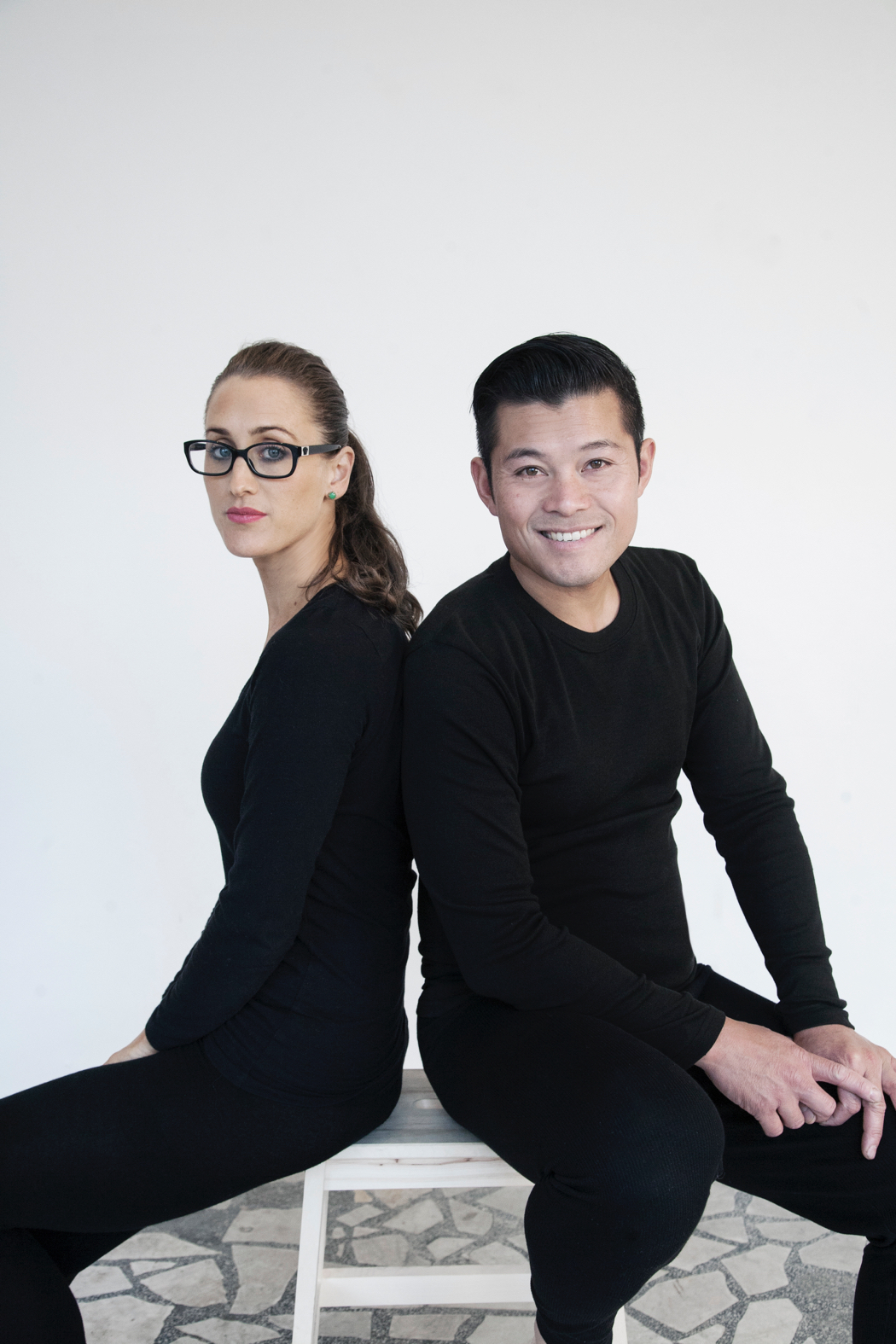 Vicki and Martin are passionate about food as medicine. Vinegar has long been known to improve digestion, and the Nguyens developed their Sweet Balsamic Reduction as a natural condiment for Martin's clients to incorporate into their meal plans.
Vicki struggled with digestive problems for years before finding out she had a myriad of food intolerances. She went on a gluten-free, dairy-free, organic diet and is now a firm believer in "let food be your medicine."
Although Martin is the sauce "mixologist", it was Vicki who came up with the business plan. With a Business Management degree behind her, she established Jomei's Fine Foods in 2002, juggling the demands of a newborn baby at the same time.
Let food be your medicine
The first bottle of Sweet Balsamic Reduction was sold shortly after their first baby boy, Jomei, was born. From those small beginnings in their home kitchen, they now have over 250 stockists internationally.
As a kid, Martin was mother's little helper in the kitchen. At 20, he moved to Vietnam to study the art of Chinese medicine and Kung Fu, and it was there that he learned nutrition and the importance of herbs in a healthy diet.
Martin believes that many sauces take away the true flavour of a dish, rather than enhance it. He discovered that many people find traditional balsamic vinegar too strong and acidic, so he developed a reduction sauce that would accentuate rather than overpower dishes.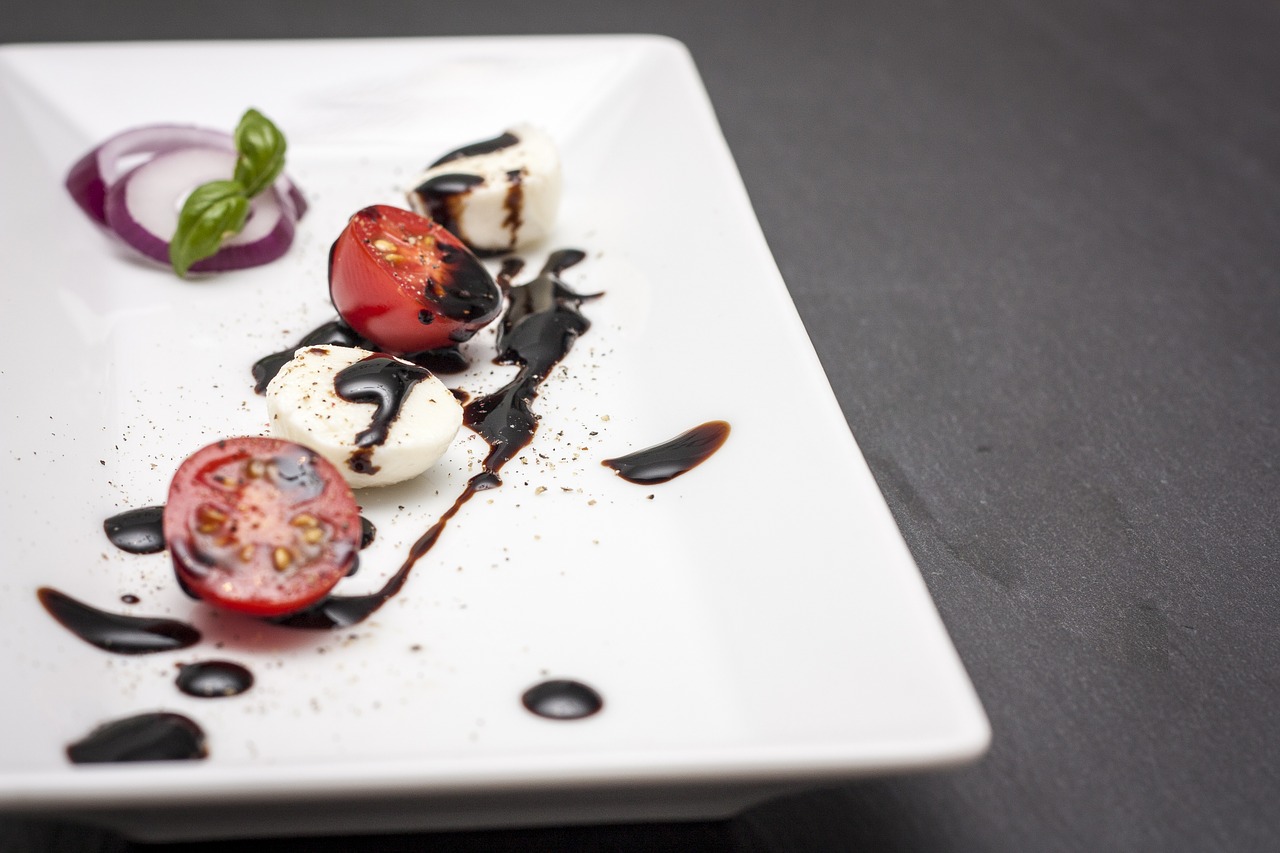 The first product they came up with, Sweet Balsamic Reduction, is rich, dense and versatile, as it can be enjoyed on both sweet and savoury dishes. Try it with extra virgin olive oil served on warmed sourdough bread or brushed on plump Roma tomatoes before slow roasting. Mix it through a tapenade or gravy to add colour or drizzle it over ripe strawberries and serve it with vanilla bean ice cream. Yum!
The newest addition to the range is a Balsamic Reduction sweetened with coconut sugar rather than cane sugar. Coconut sugar contains inulin fibre, which slows glucose absorption, making it lower GI. This one is 100% certified organic. Both products are free from artificial colours, flavours or preservatives. They are non GMO, halal certified, gluten and dairy free, and ideal for vegans or vegetarians.
Vicki's favourite dish using the product: Sweet Balsamic Reduction drizzled over beetroot, pomegranate, goat's cheese and walnut salad.
Martin's favourite dish using the product: Lamb rack marinated in Sweet Balsamic Reduction with a side of baby spinach, roast pumpkin and feta salad.
And, finally, here are some suggestions from the Food Wine Travel  kitchen:
5 Delicious Ways To Use Jomeis Fine Foods' Sweet Balsamic Reduction
♦ Make an easy vinaigrette by whisking pomegranate juice with olive oil, Sweet Balsamic Reduction, black pepper, salt and crushed garlic.
♦ For a refreshing salad, assemble watermelon, pickled onions, feta cheese, pine nuts and Sweet Balsamic Reduction.
♦ Marinate prawns in a mixture of Sweet Balsamic Reduction, olive oil, chopped garlic, chopped fresh basil and a splash of orange juice, then barbecue or pan-fry them.
♦ Drizzle a combo of Sweet Balsamic Reduction and olive oil on green beans then sprinkle dukkah over the top.
♦ Serve wedges of honeydew or rockmelons with prosciutto and a drizzle of Sweet Balsamic Reduction.
For more information, stockists and prices visit www.jomeisfinefoods.com.au