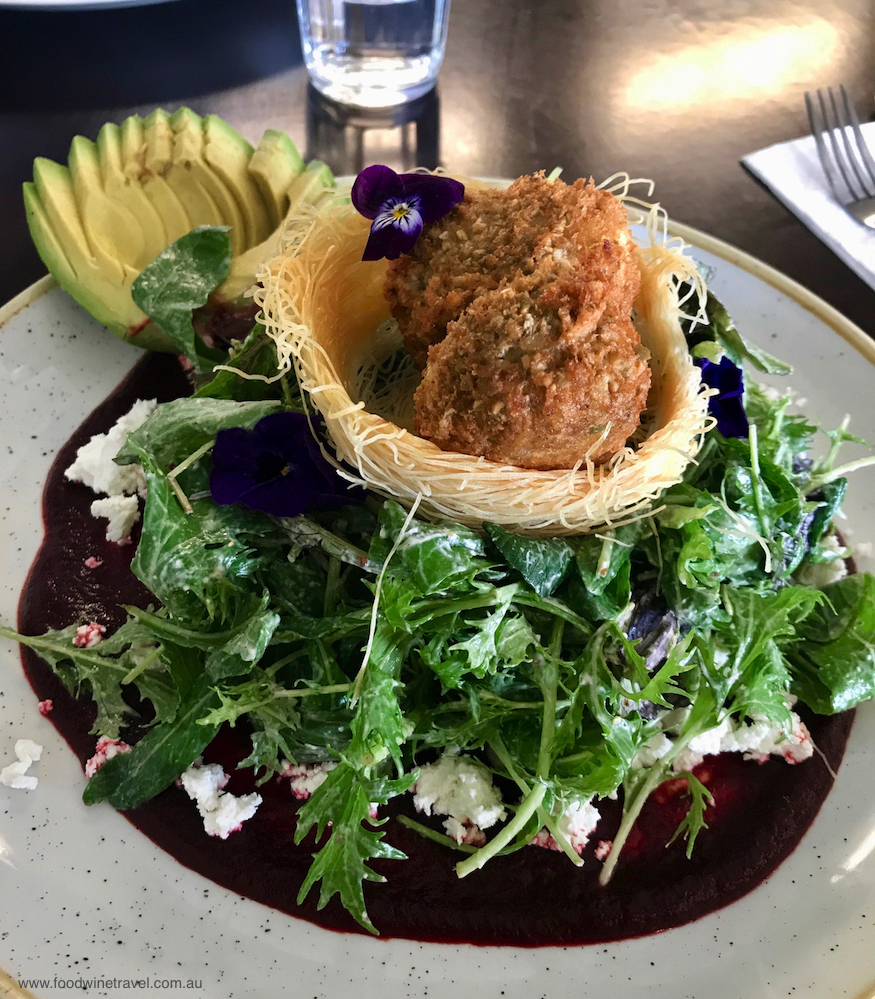 On a suburban corner in Mt. Albert, Auckland, stands L'Oeuf. Whilst not the easiest to visit if you're from out of town and without a car, it is a breakfast worth making the trip out to the 'burbs for.
Managing to steer clear of the pretentiousness of Ponsonby, I get the impression that the owners of L'Oeuf are more than happy to remain in relative obscurity. I suspect this won't remain the case for long given the hype around one of their most famous dishes, affectionately dubbed "The Nest".
This spectacular dish consists of two crumbed eggs, perched on a nest of kataifi pastry, and perfectly seasoned salad with their unique house made ketchup.
With its quaint, and somewhat familiar atmosphere, perfectly made coffees and their unique and innovative take on a typical Auckland brunch, I will definitely be making the journey again to L'Oeuf.
If you go:
L'oeuf
4a Owairaka Ave
Mount Albert
Auckland 1025, New Zealand
Tel: +64 (0)9 620 0191
www.facebook.com/L0euf