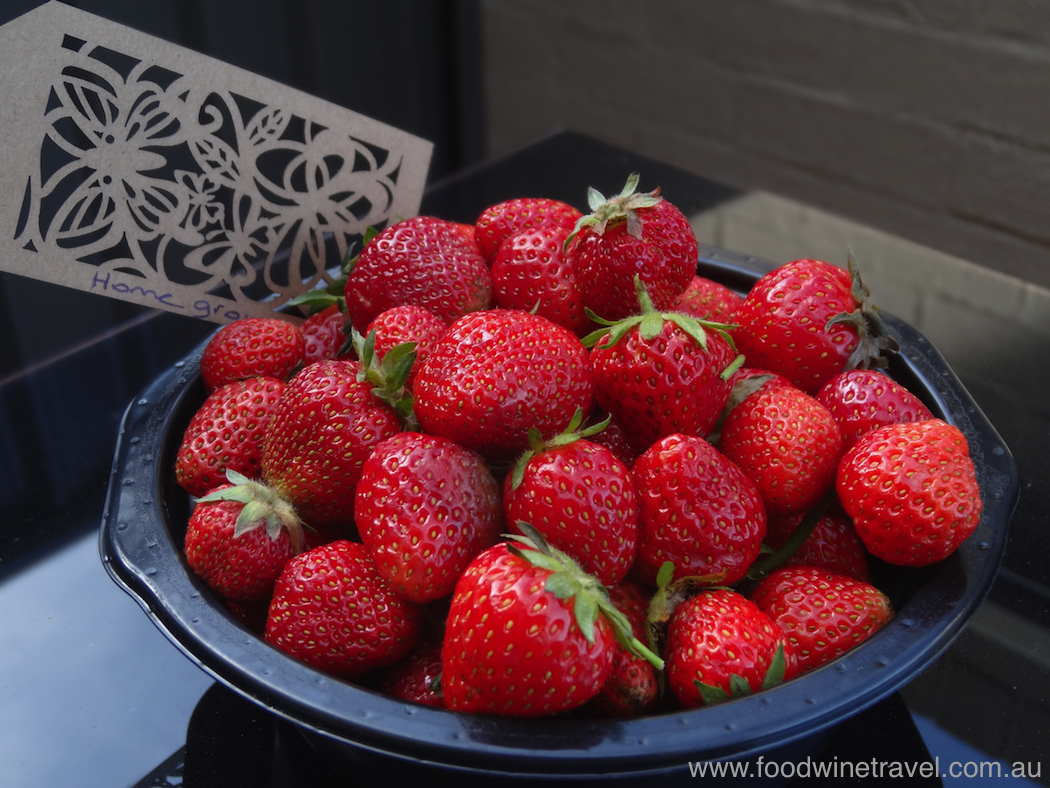 Homegrown takes pride of place in my kitchen, especially when they are gifted by friends, like this bowl of juicy, ripe strawberries from my longtime friend and fellow blogger, Bizzy Lizzy. I've been looking on with envy at all the beautiful produce that has been coming out of her garden and was delighted to be presented with a bowl of her strawberries when we caught up for lunch in Canberra.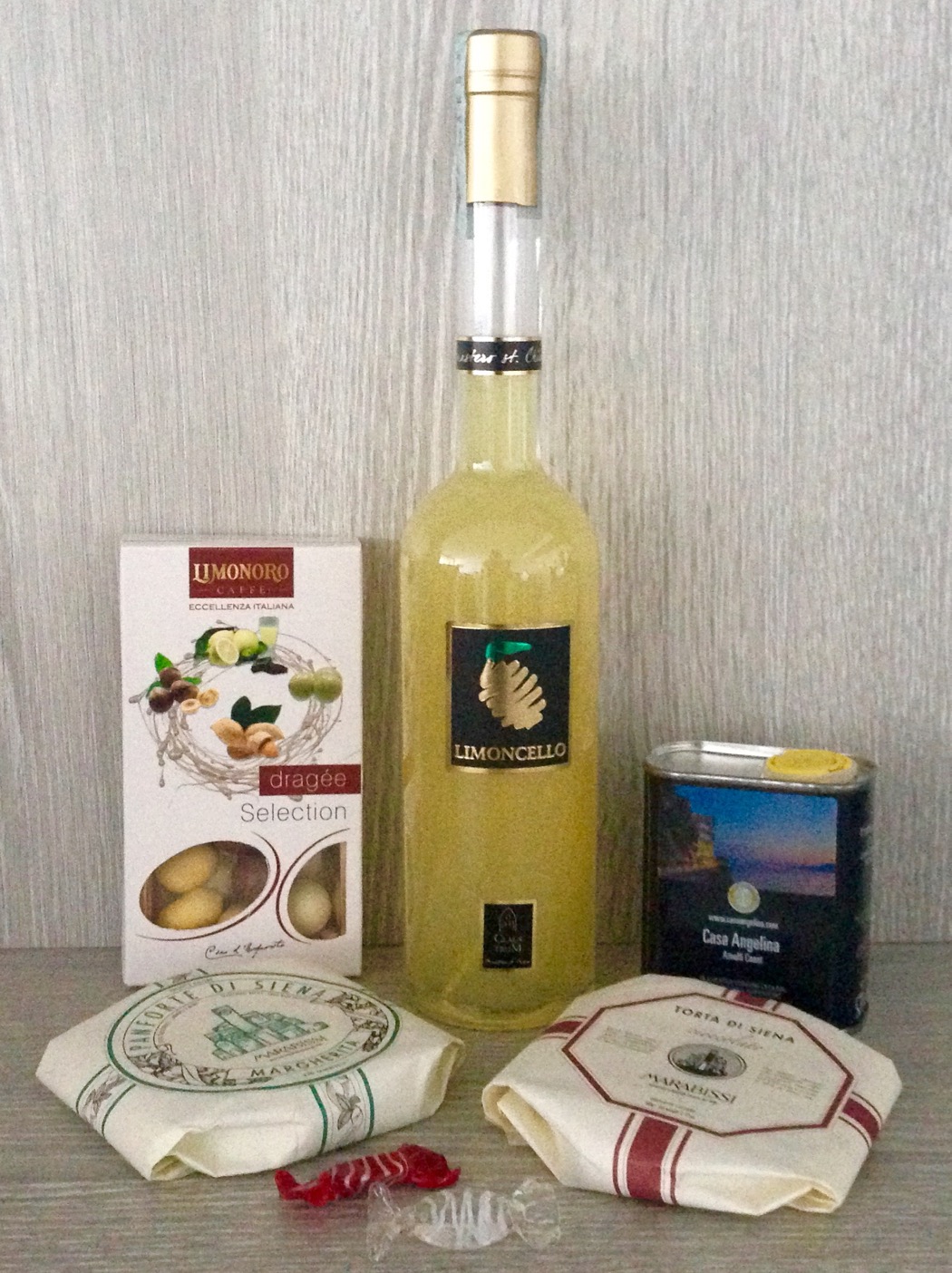 In my kitchen this month is an assortment of lovely products we picked up on our recent travels in Italy: panforte from the beautiful Tuscan town of Siena (where panforte originated), a bottle of Limoncello from the Amalfi Coast, Limonoro chocolates (chocolate-covered Limoncello sweets), a small can of extra virgin olive oil from Casa Angelina (a gorgeous resort that we stayed at on the Amalfi Coast) and two Venetian glass bonbons – not edible but they are beautiful, aren't they? The bonbons were a farewell gift from the tour director on our Insight Vacations' Country Roads tour of Umbria and Tuscany, a very special and memorable tour during which we visited many of the most beautiful towns in Italy. I didn't want it to end!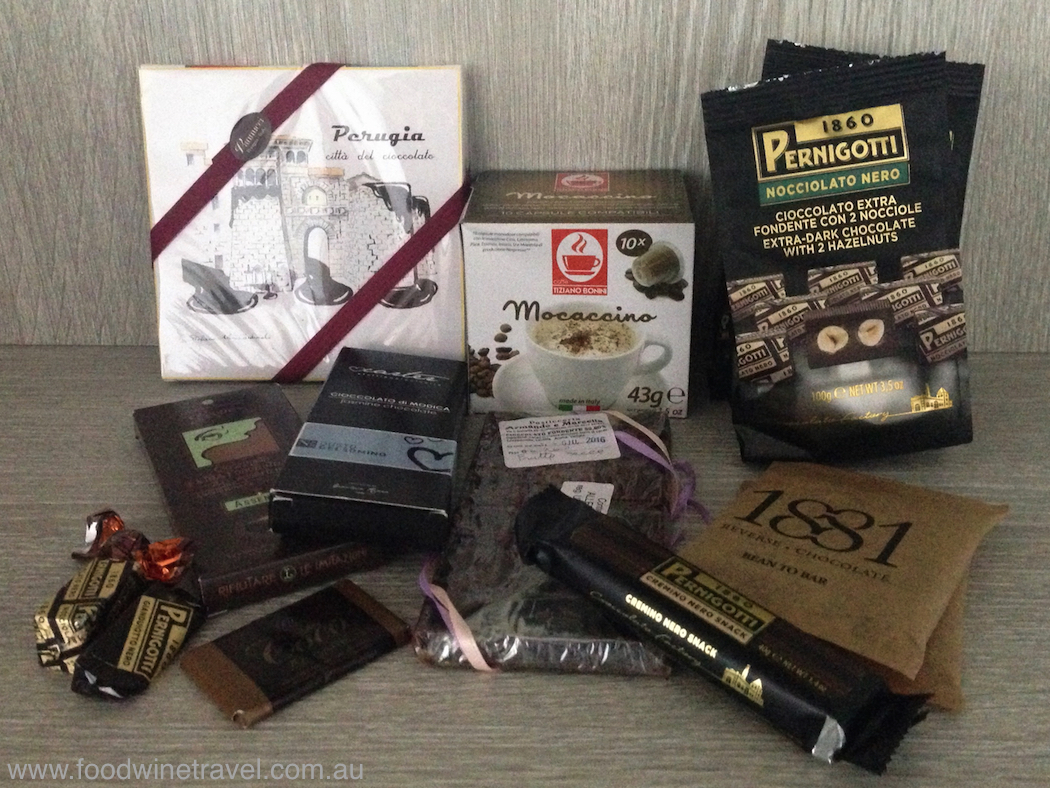 We generally bring back very few souvenirs from our travels but we do always like to pick up special chocolates along the way, and what a bounty we collected in Italy. Chocolates filled with absinthe, jasmine-flavoured chocolate, chocolate with orange slices, chocolate from Perugia (the home of Baci chocolate), Pernigotti chocolates (from one of the most famous Italian producers). I had the great honour of being invited to the Host hospitality exhibition in Milan as blogger ambassador for Australia, and the chocolate pavilion there had to be seen to be believed.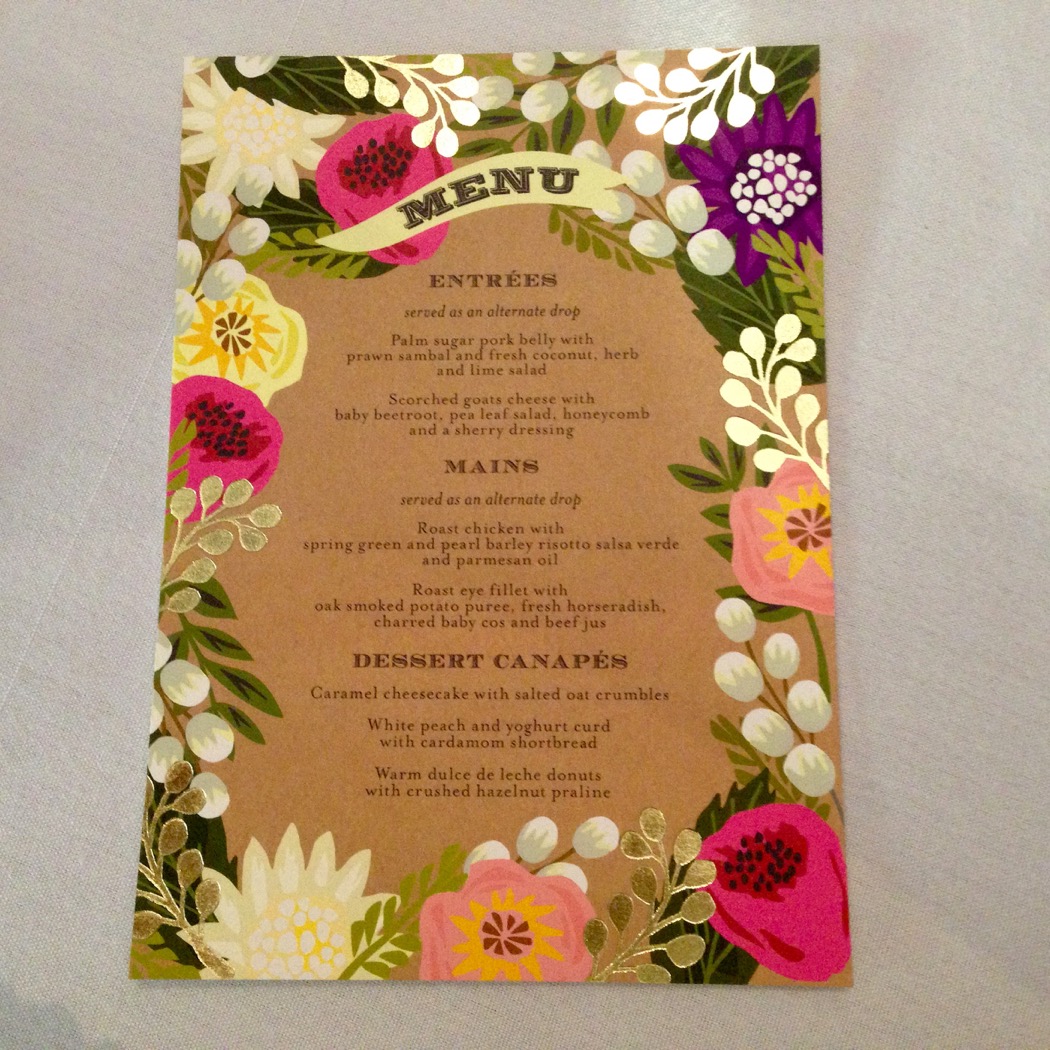 Our feet barely touched the ground after our Italian trip as we had to come to Canberra for the wedding of my beautiful niece, Elly, and her beau Callan. The wedding and reception were at the National Gallery and the dinner was truly superb. Isn't this the prettiest menu?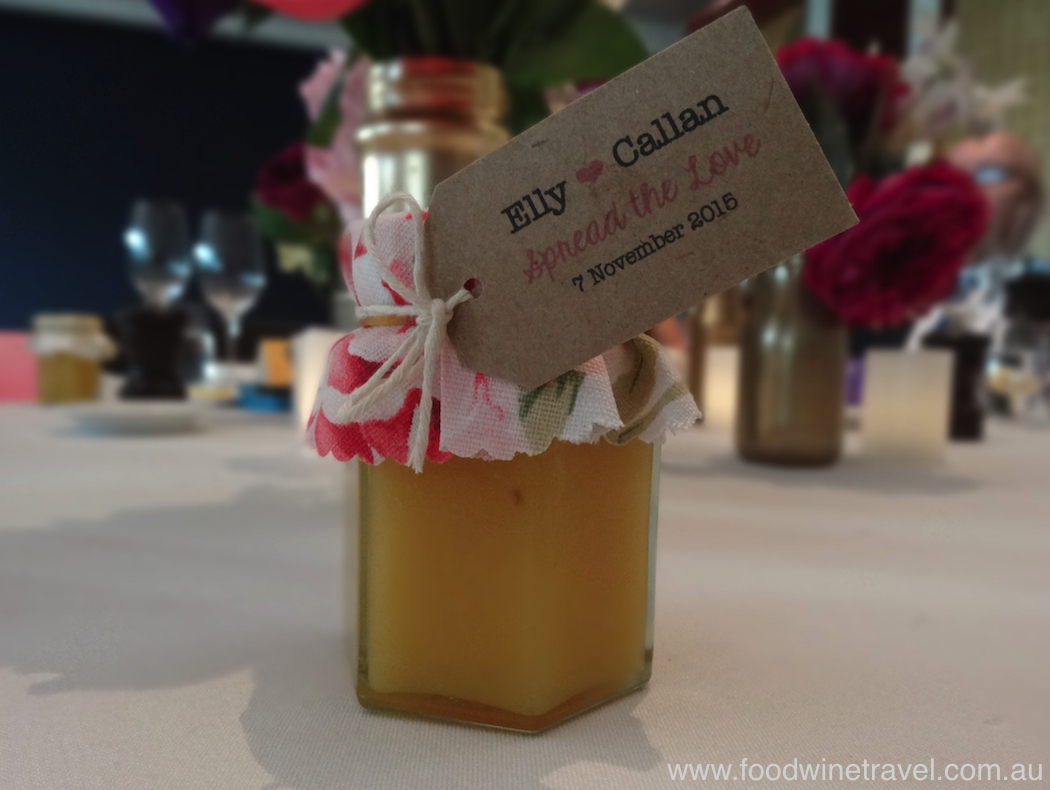 Wedding favours: little jars of homemade lemon butter. So cute!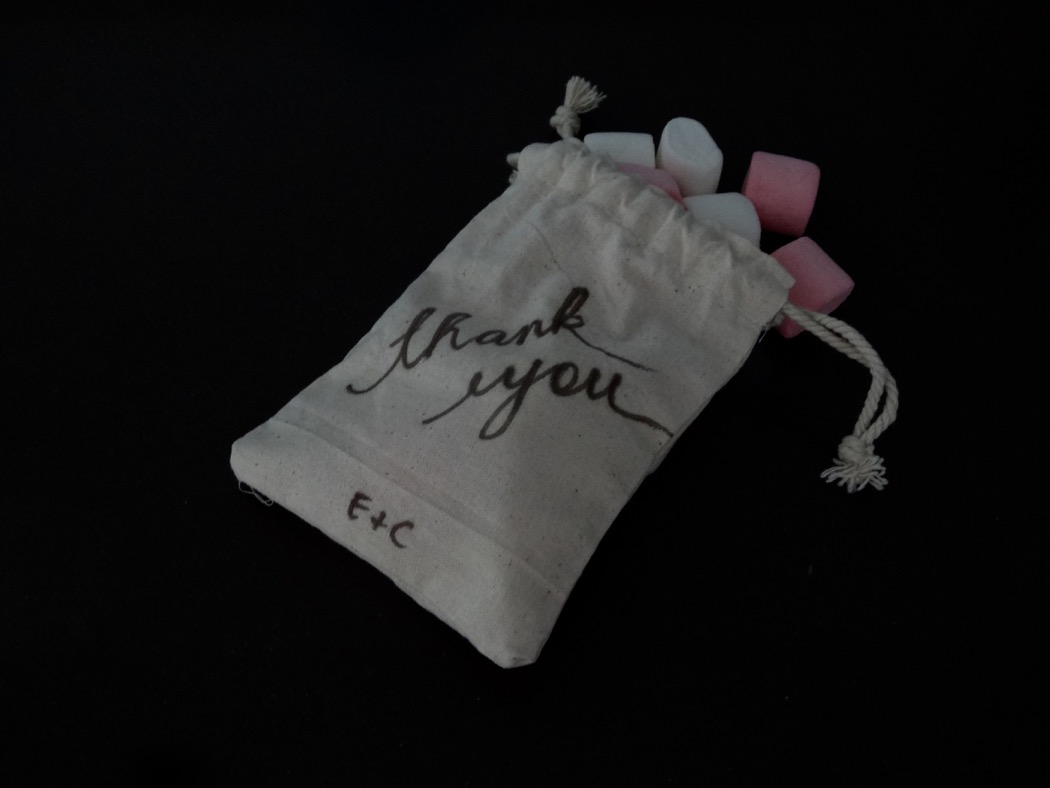 And finally, a sweet little thank you from Elly for the bridal shower gift we gave her.
With thanks to Celia from Fig Jam and Lime Cordial for hosting In My Kitchen each month – pop over to her blog and take a peek into some other lovely kitchens.
More In My Kitchen posts.