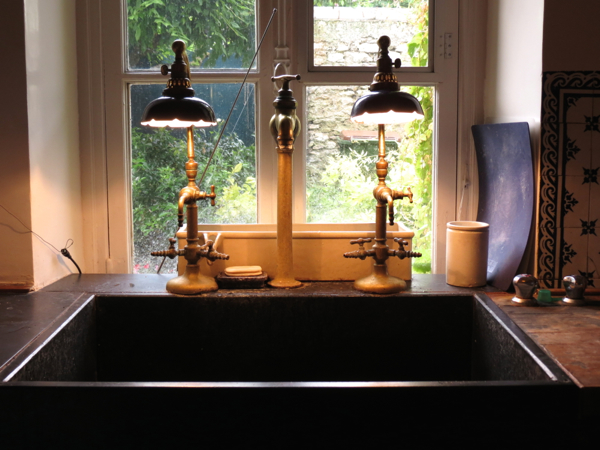 This month's In My Kitchen comes to you from … France. We are currently travelling in Europe and have had the great joy of staying in this very old and very quaint house in the village of Beynes, not far from Paris. It belongs to very dear friends who even though they were away at the time, left us the key and allowed us to make ourselves at home. The kitchen is rustic with a big old sink overlooking a sweet little courtyard. Over the sink there are old-fashioned brass taps, and blue and white ceramic tiles line the walls.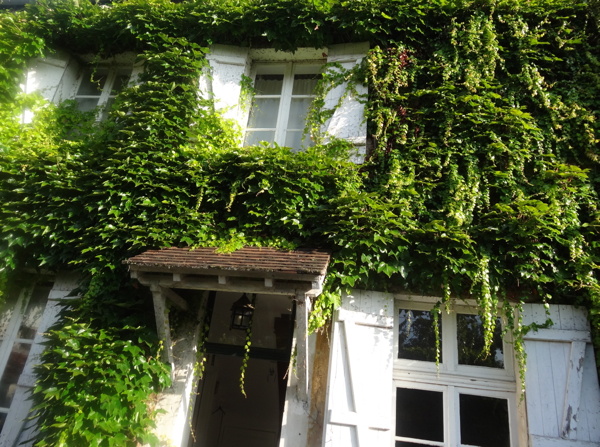 Even though Beynes is the tiniest of tiny villages, it has an excellent boulangerie selling bread that is far superior to anything I can find in my local bakery at home. We've been buying fresh bread there most mornings and occasionally splurging on pastries as well. Bliss! We've also been acquiring a delicious array of products as we've been driving around exploring the French countryside.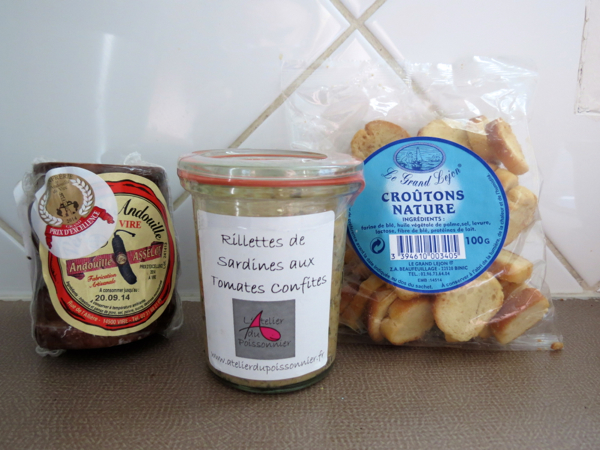 At a cider shop in Normandy, we bought rillettes of sardines and tomato confit which made for a splendid breakfast. From the same shop came this Andouille, a special, highly awarded smoked pork sausage.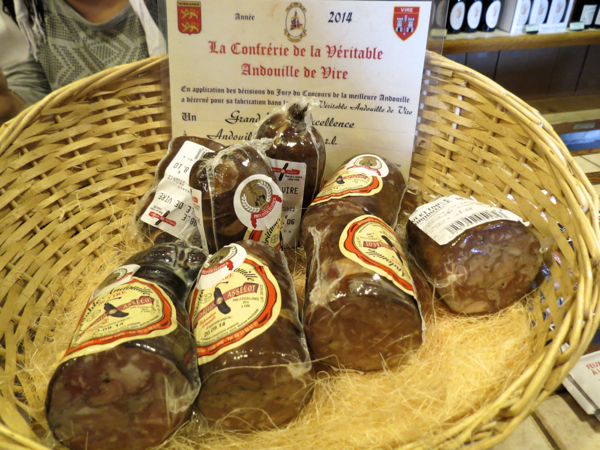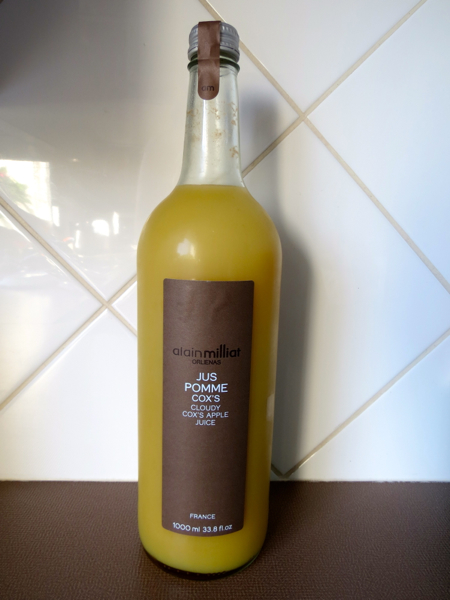 Normandy is famous for its apples although we actually found this cloudy Cox's apple juice in a shop in Bordeaux. Thick and not very sweet, it's very simply and stylishly packaged, don't you think?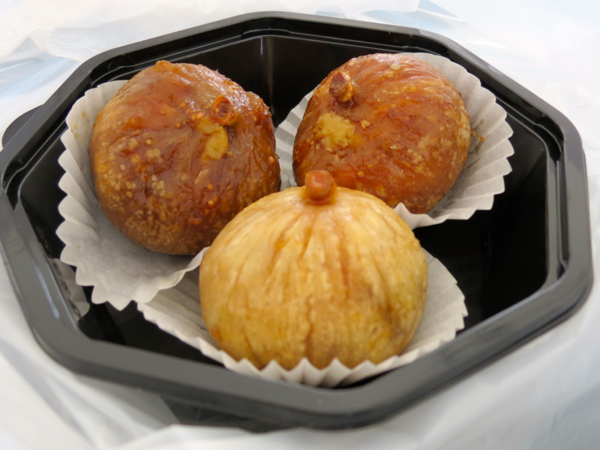 We loved the Sunday morning food market in Bordeaux where we bought these figs filled with foie gras, made by an artisan producer. Only one word needed here – heavenly!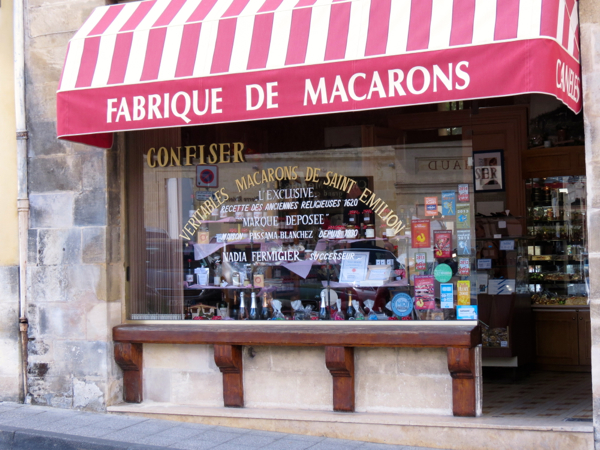 In Bordeaux, we visited the wine town of Saint-Émilion where we found this famous shop, Les Macarons de Nadia Fermigier, quite by chance. Nadia uses a macaroon recipe that was developed by Ursuline nuns in 1620. She uses only natural ingredients, including fresh almonds – never extract or paste – fresh egg whites and sugar. She bakes every morning so her macaroons are very light and fresh. Apparently it is customary to pair macaroons with Cremant de Bordeaux, a sparkling white or rosé wine, but we enjoyed one just to nibble on while touring.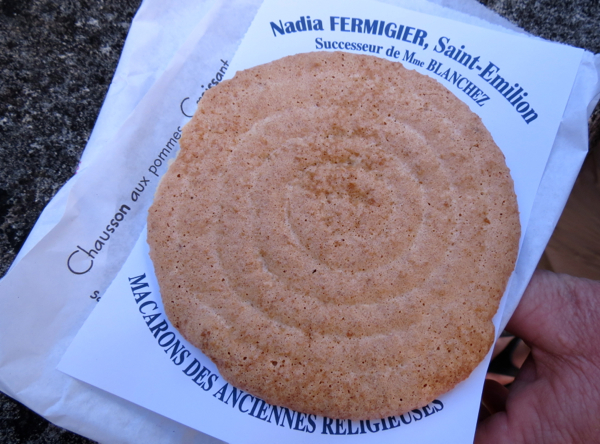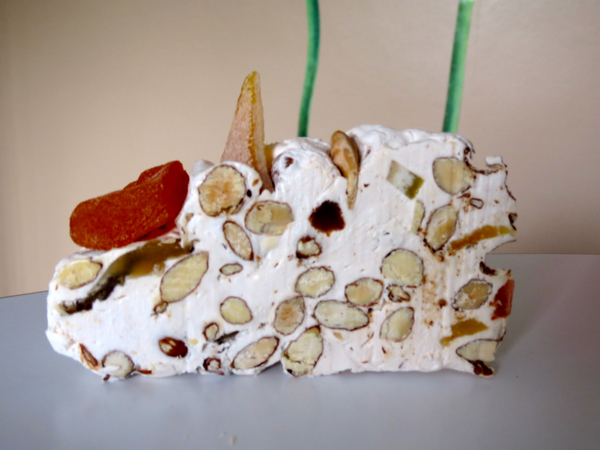 Also at Les Macarons de Nadia Fermigier, we bought this incredible nougat.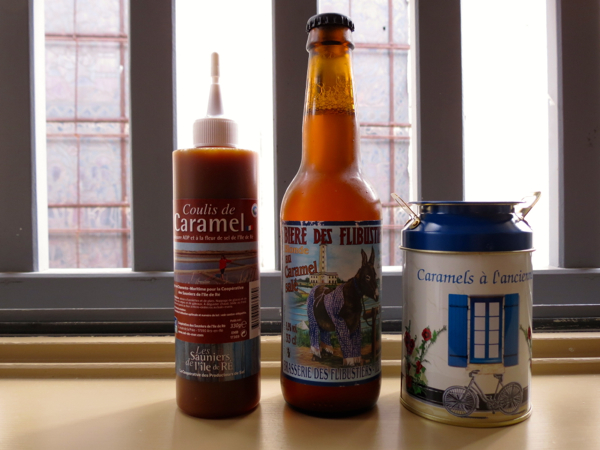 On our way back from Bordeaux to Beynes, we detoured to La Rochelle and Île de Ré, pretty places on the Atlantic coast famous for their fleur de sel (sea salt) and salted caramel. We bought (from left): salted caramel sauce, salted caramel beer (yes, really) and caramels in this very cute tin.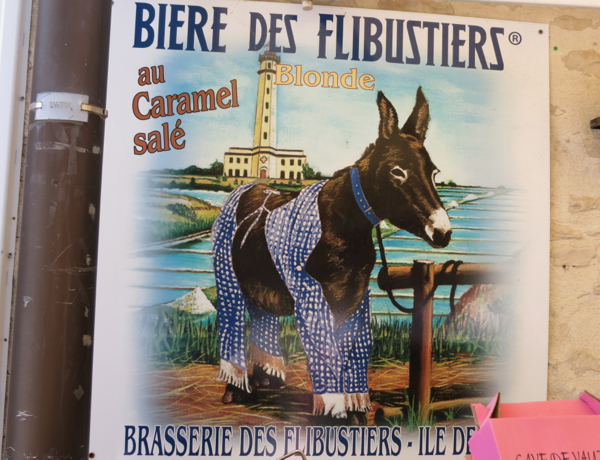 This is a very cute poster that was hanging in the shop where we bought the salted caramel beer.

Finally, we've been accumulating some delicious chocolates for our French kitchen. The finest of them all are these exquisite pieces from Mademoiselle de Margaux, an artisan producer in Médoc. The shop is in a former wine storehouse and it was a difficult choice between the cherries in Armagnac, chocolate-orange twigs and chocolate-coated raisins, so we bought them all!
Thanks to Celia from Fig Jam and Lime Cordial for hosting In My Kitchen each month – go to her blog and take a peek into many other lovely kitchens.