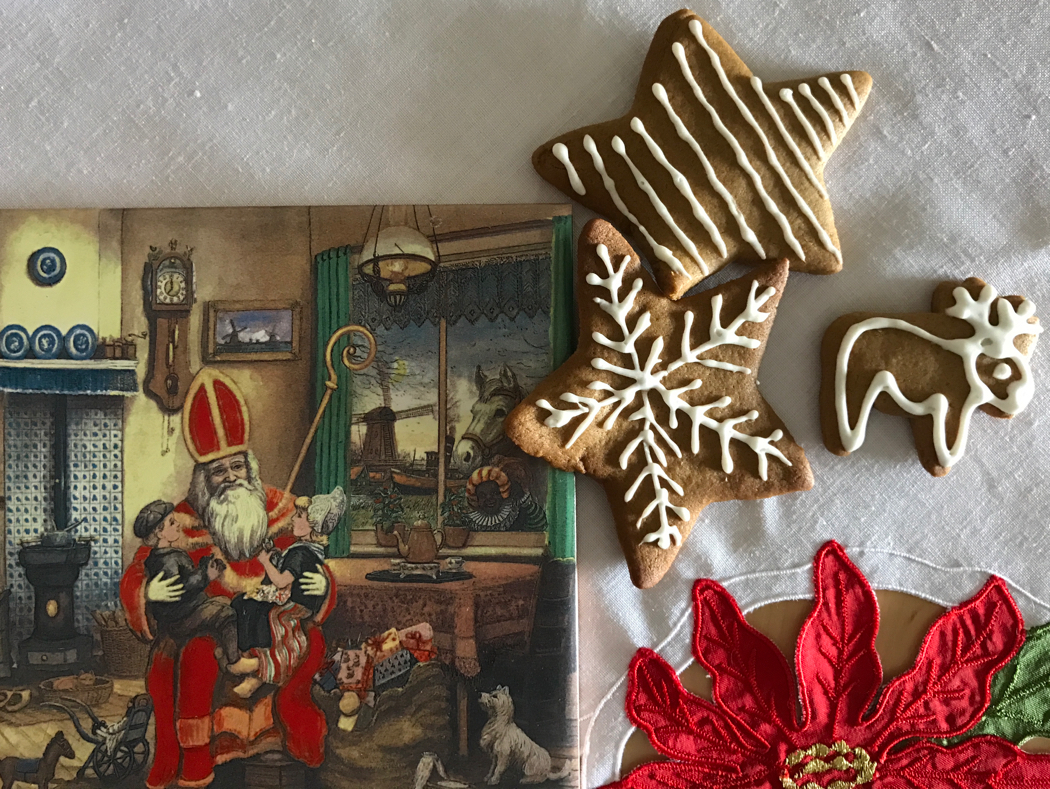 Where, oh where, has this year gone? Our feet have barely touched the ground this year as we've been travelling almost back to back, leaving very little time to play in the kitchen. But now, as we're winding down to Christmas, it's time to share some festive spirit with my fellow IMK bloggers.
The sweet little biscuits above were a gift from my daughter, Alise, and my niece, Elly, who spent hours in the kitchen whipping up all sorts of delicious festive treats. Who needs to bake when you have two creative young ladies to do it for you?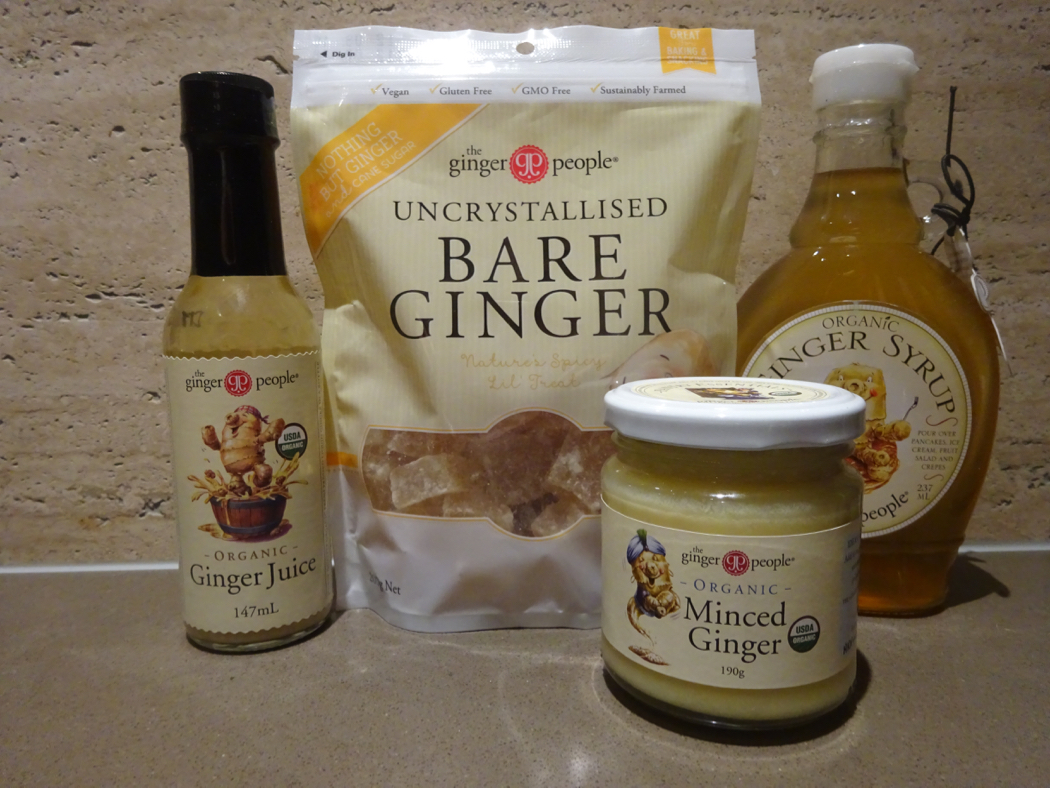 These products from The Ginger People are perfect for Christmas baking. A family business run by Bruce and Abbie Leeson for more than 30 years, this top-selling brand in the United States exports to more than 40 countries and is now widely available in Australia.
The products include a range of organic Pantry Essentials that we've been enjoying in stir-fries, salad dressings and marinades. The Ginger Juice is sugar-free and can be drunk as is or added to dishes, while the Ginger Syrup has added cane sugar. The Uncrystallised Ginger is also sweetened with cane sugar but it has no surface sugar and is really smooth. I'm not particularly keen on crystallised ginger in biscuits and cakes, so I found this to be a nice alternative.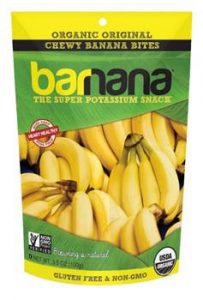 Another product that has reached our shores recently is this dried banana snack, available in Original, Coconut, Chocolate and Peanut Butter flavours. The texture takes a little bit of getting used to but it is nutritious, organic and non-GMO.
It is naturally dehydrated without preservatives, and helps prevent food waste as it uses bananas that don't quite meet retailer expectations. I've been munching away on these Barnana bites while working at my desk.
Disclosure: the ginger and banana products were sent to us to sample.
This gorgeous Himalayan salt bowl takes pride of place in my kitchen, as it was a present (last Christmas) from my beautiful daughter.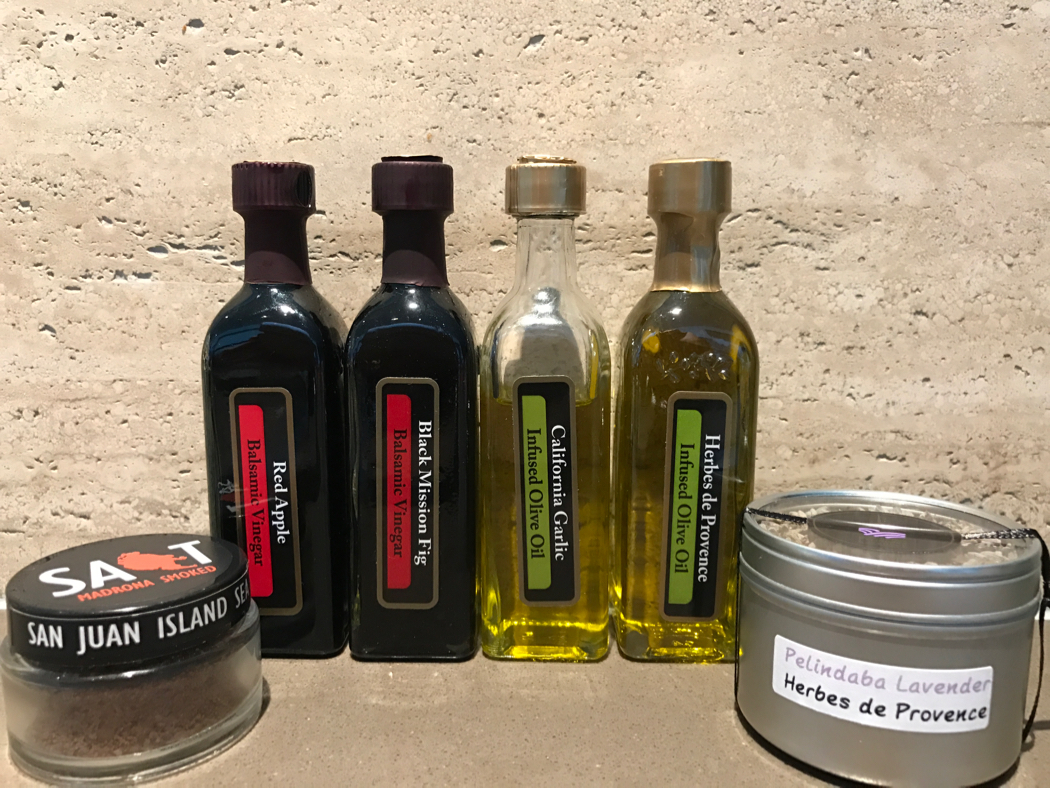 Among the products that we brought back from our recent visit to the US were these dainty bottles of oils and balsamic vinegar from Coronado Taste of Oils, Madrona smoked sea salt from the San Juan Islands, and Lavender Herbes de Provence produced by the Pelindaba Lavender Farm on San Juan Island. The Pelindaba Lavender Farm also makes superb lavender shortbread but I scoffed that down before I had a chance to photograph it!
We were in Coronado for the International Food, Wine & Travel Writers Association conference, and while there, we discovered the delightful Taste of Oils shop in Orange Avenue, the main shopping street in this charming beachside precinct of San Diego. During the conference, we heard all about the lovely San Juan Islands, which is now on our travel wish list for a future visit.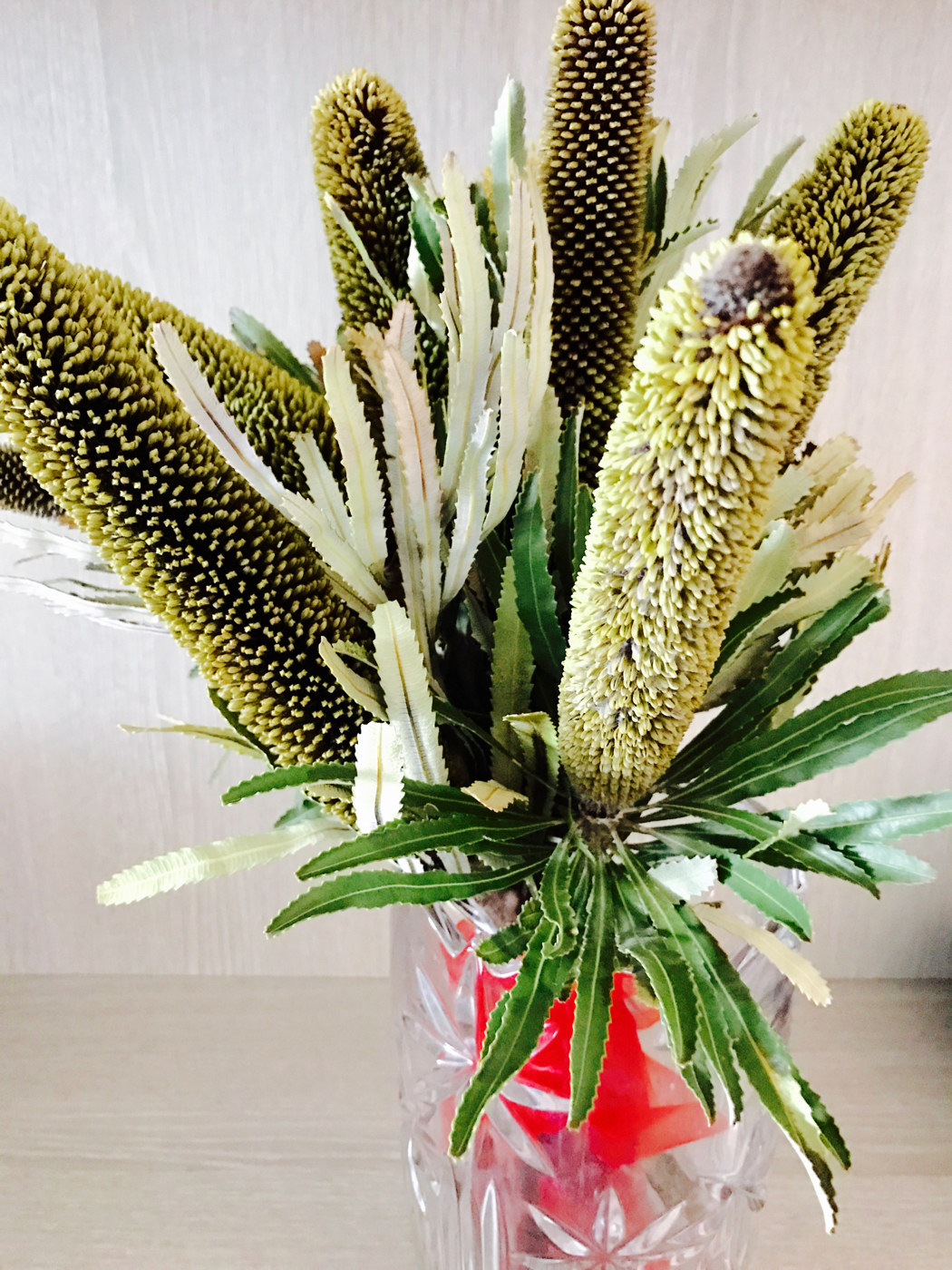 And finally in my kitchen this month are lovely flowers from my friend, Christine, who came to dinner recently. We love hosting friends around our table and while we never expect them to come bearing gifts, it's always such a treat when friends bring flowers, don't you agree?
Pop in and visit my friend Liz at Bizzy Lizzy's Good Things, the new host of In My Kitchen, and help spread some Christmas cheer. How will you be spending the festive season?