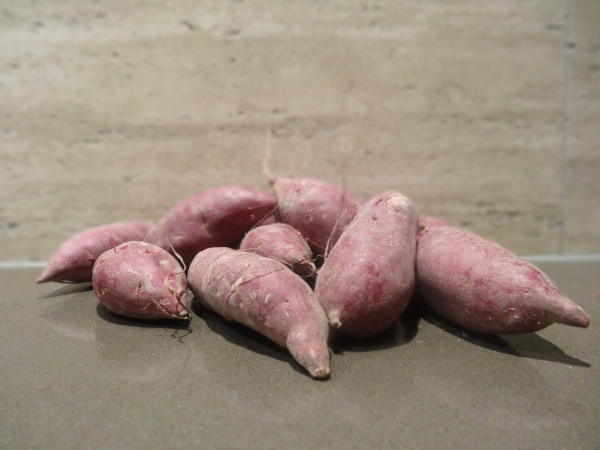 The kitchen in our new home in Queensland is finally starting to assume some order and we're starting to get back into the swing of creating beautiful food and sharing memorable moments around the dinner table with family and friends. We're gradually working our way around the markets in Brisbane and the surrounding area. It's a great way of getting to know our new home and we come home with lots of beautiful produce like the red sweet potatoes we bought at the new market in Carseldine.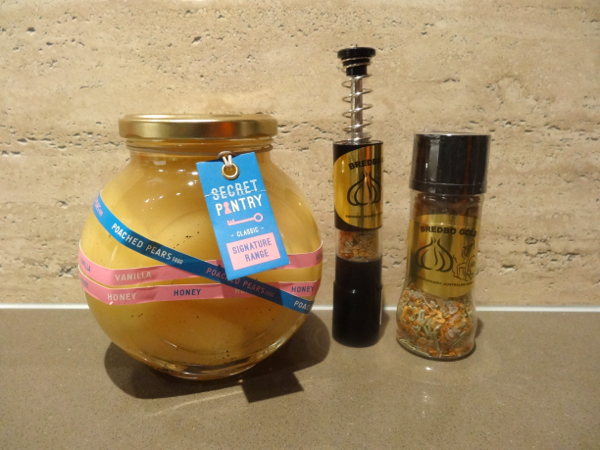 While we were there, we splurged on exquisite Secret Pantry pears poached in vanilla and honey, pictured here with Bredbo smoked garlic and herbs, given to us by a very kind friend who must have known we've been missing all the wonderful products we used to the buy at the Capital Region Farmers Market.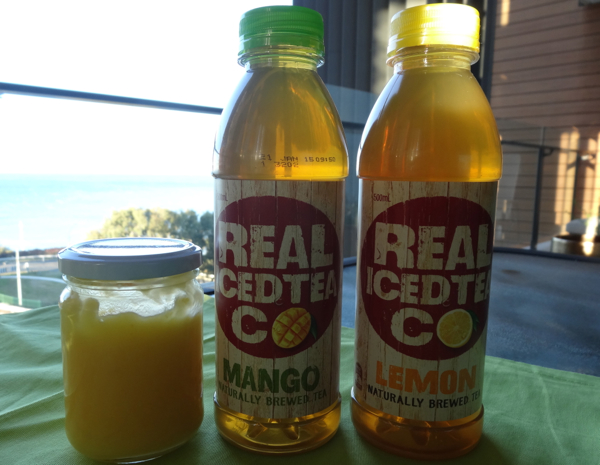 At the Boundary Street markets in West End, we bought delicious lemon curd, so freshly made that the jar still hadn't been labeled. We've also been drinking mango tea and lemon tea from the Real Iced Tea Co, treats that were in the goody bag from the launch of Good Food Month. They have a lovely natural flavour and are not sickly sweet, as a lot of iced teas seem to be.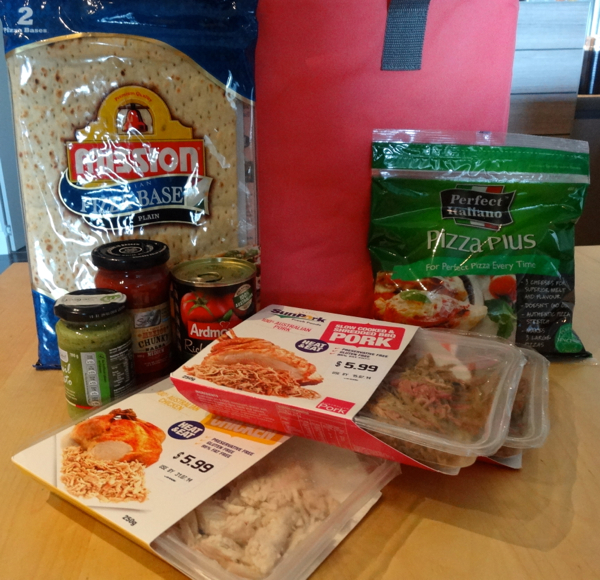 Recently we assembled pizzas using ready-made bases, slow-cooked shredded meat and assorted toppings. The meats are a new product from a Queensland company, Sunpork, and there are three types: pork, beef and chicken. The meat is slow-roasted before being shredded, so it only needs to be heated up at home.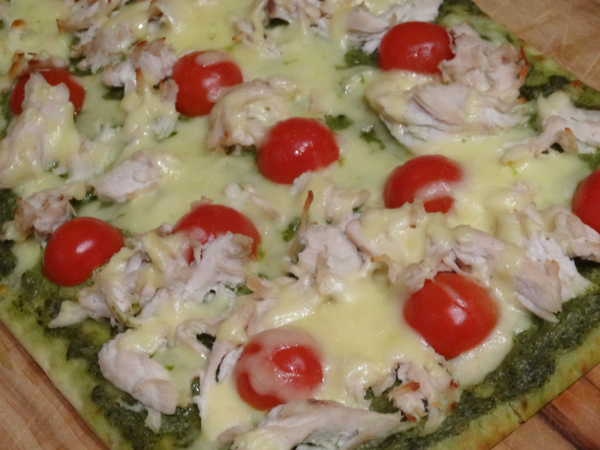 I was sent some samples to play with and there was praise all round for this Chicken and Pesto Pizza, served with a swirl of aioli and fresh rocket. We also made Pizza Mexicana with the shredded pork, and a Meat Lovers Pizza with a combination of pork and beef. This is a really versatile and convenient product that could be used in all sorts of dishes, not to mention on sliders, in burritos or on rolls.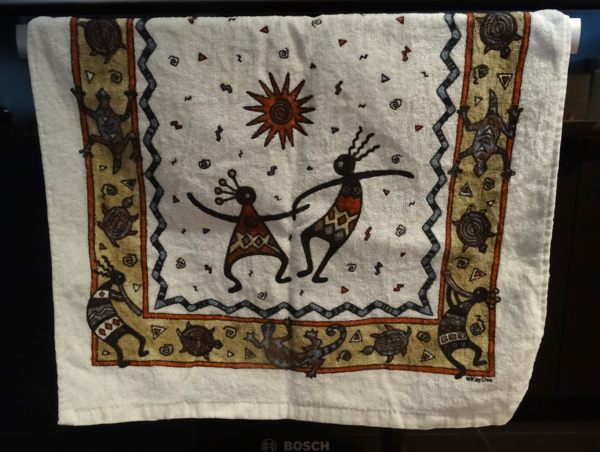 During our travels in the United States earlier in the year, we were very well-behaved and did hardly any shopping, but I couldn't resist this cheerful tea-towel as a reminder of our stay in beautiful Santa Fe, New Mexico.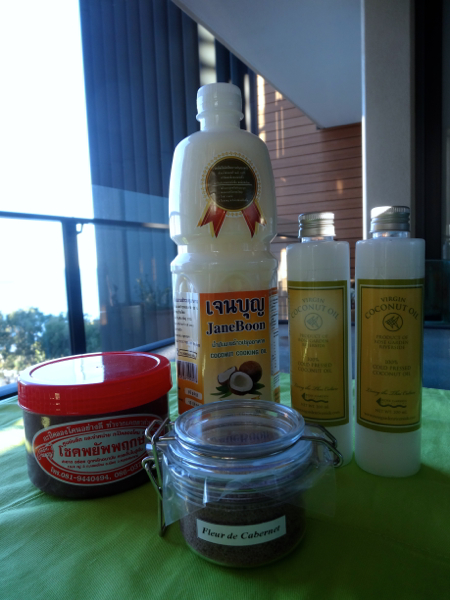 I've also recently spent some time in Thailand, where I bought a few bottles of coconut oil, the bigger bottle for cooking with and the two smaller bottles for using in salads. They're pictured with some shrimp paste that I bought from a factory where it was being made, and a jar of Fleur de Cabernet that I bought from Granmonte Wines. Did you know that Thailand has a number of vineyards, and that the wines from Granmonte are of a very high quality? Surprising, isn't it. It's run by a very enterprising family who have a lovely restaurant and shop at the cellar door, where you can buy a huge range of products including this wonderful Cabernet-infused salt.
Thanks to Celia from Fig Jam and Lime Cordial for hosting In My Kitchen each month – go to her blog and check out all the other great posts.