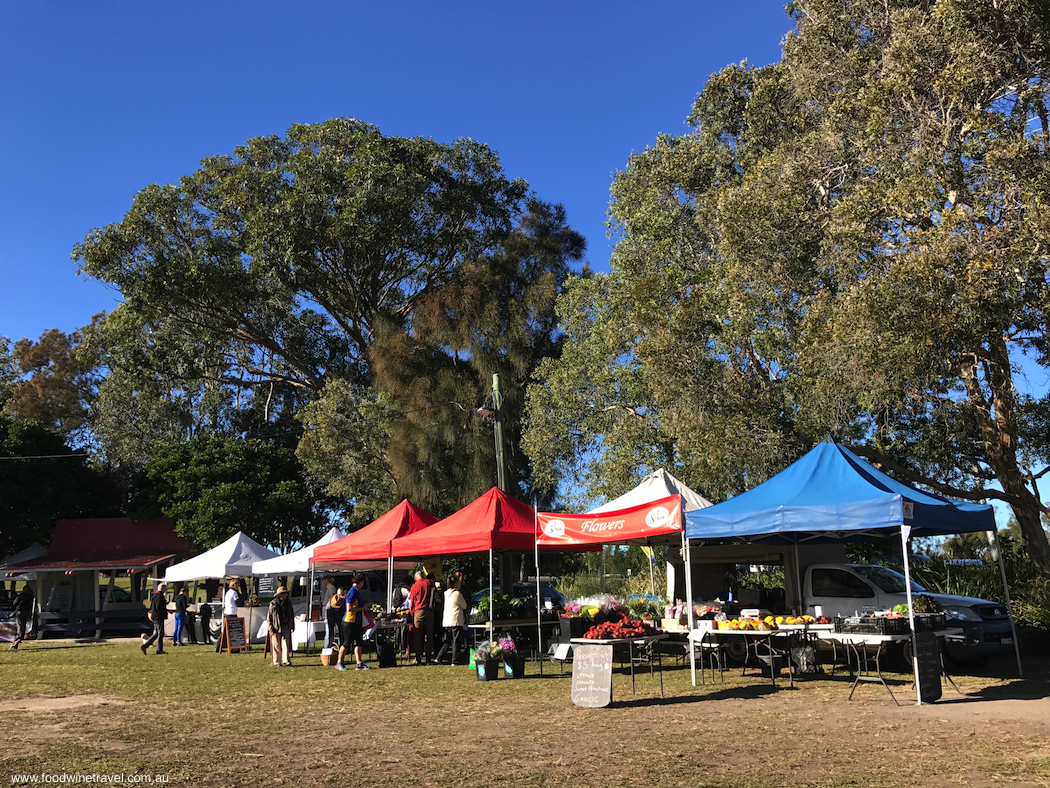 If I had a market in my 'hood like Ballina Missingham Farmers Market I'd be a very happy gal. It's only a small market but pretty much every stall has something different. Everything I need in my weekly shop is here in the one spot: good quality meat and seafood, potatoes, rice, oils, nuts, fresh fruit and veg, herbs, flowers, honey, eggs, bread and a bit of dairy. And that's about it. It doesn't overwhelm you with choice but by the same token it's lovely local stuff, the sort of food I like to eat.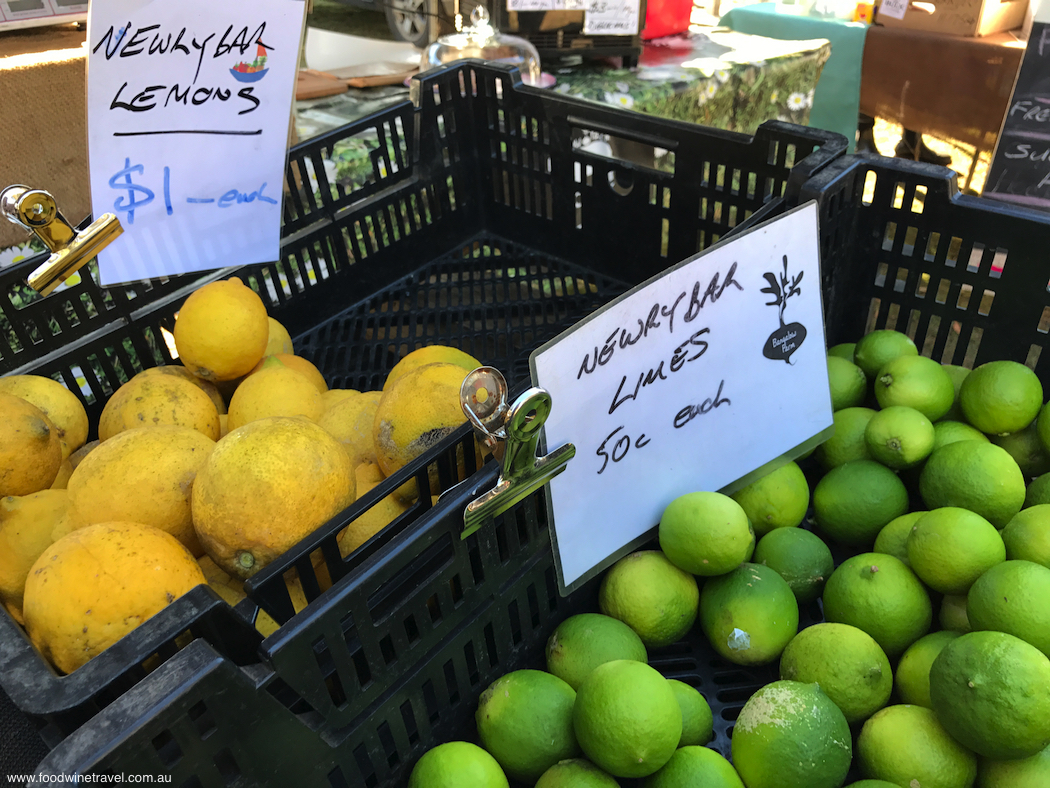 It's also in a very nice setting in Commemoration Park, overlooking the Richmond River, a peaceful setting with mature shady trees and a huge grassed area. Nimbin Valley Dairy had a range of beautiful products including cultured butter and cream, kefir, and yoghurt. Shuck Oysters had delicious hot-smoked oysters: it buys Pacific oysters directly from producers around Australia and smokes them locally.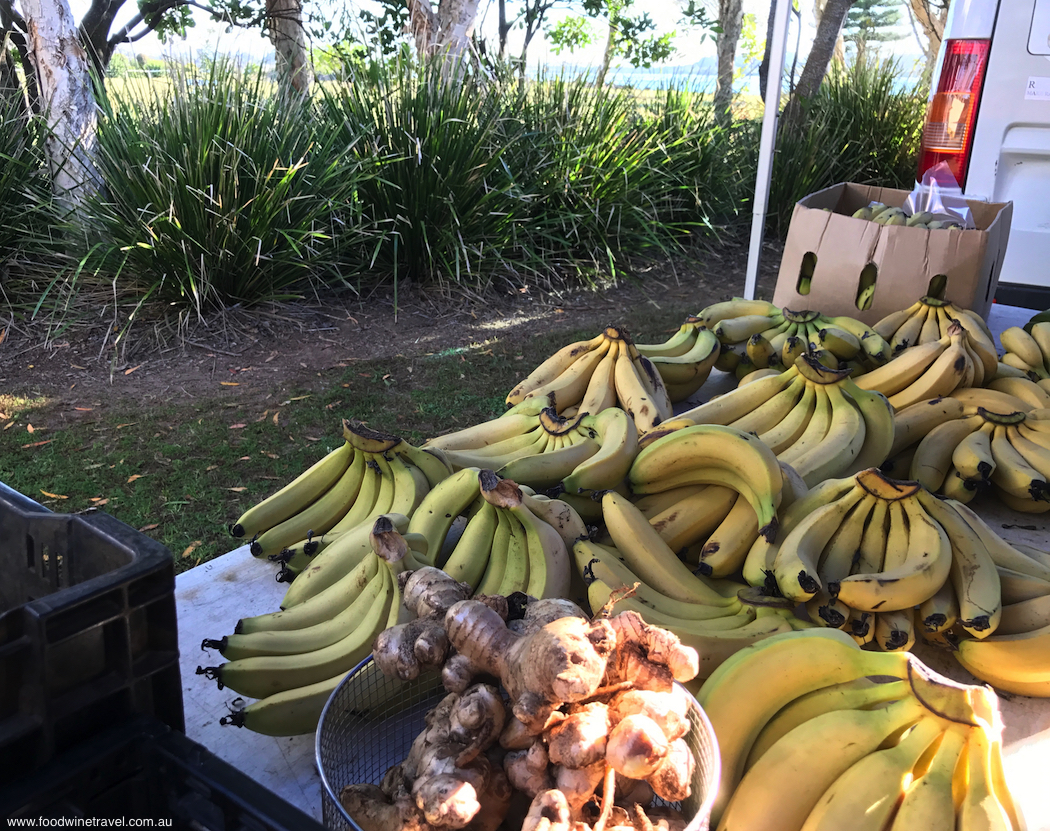 From one of the stalls, we bought a range of local items: a 1 litre tin of Uralba Orchard Pure Macadamia Oil, a bottle of Lindendale Orchard Lime Cordial Concentrate, and a kilo of long grain OzRice. I was very curious about the rice as I was unaware this was being produced locally. I've since learned that OzRice is dryland-grown around Woodburn on the Richmond River. It relies on rainfall, not irrigation, thus conserving our fragile inland river systems.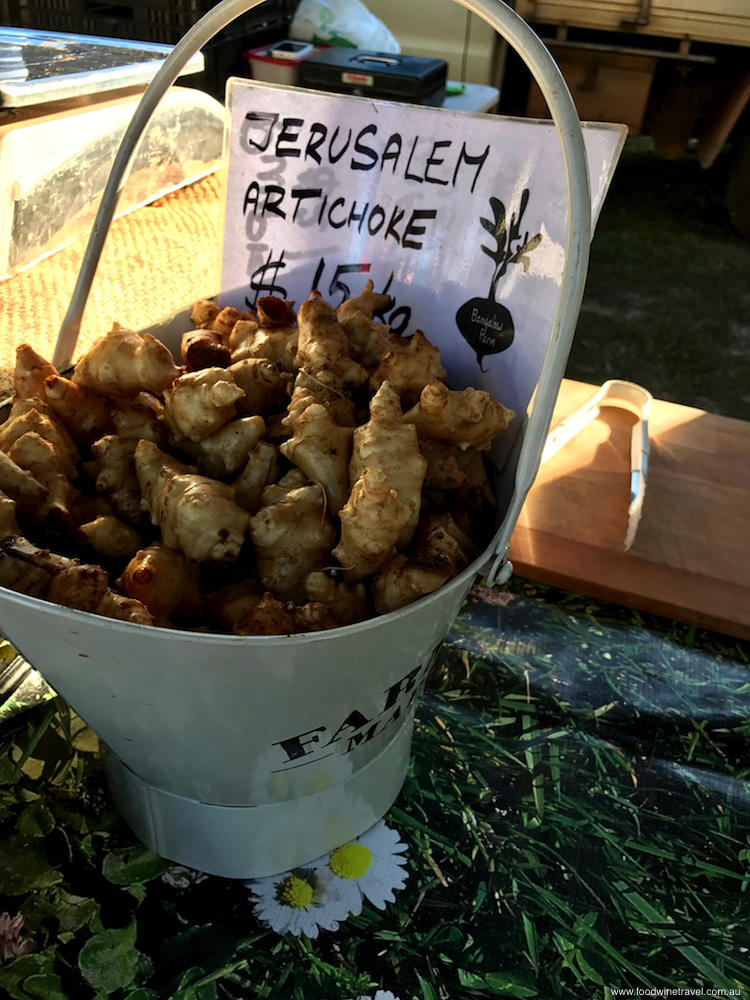 We bought various cuts of lamb from Boorabee Dorper Stud. It was a long time since I'd tasted Dorper, a South African breed that is well suited to local conditions. It's a flavoursome meat, and Boorabee farms organically and raises its sheep on pasture, which pleases me.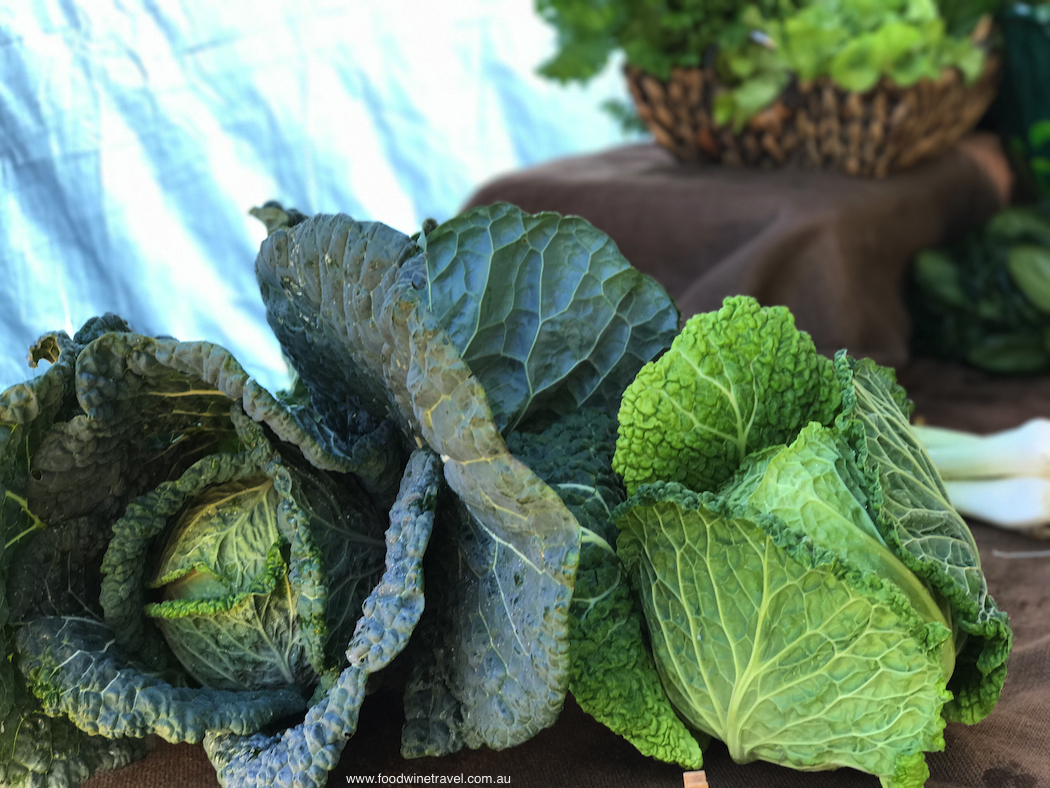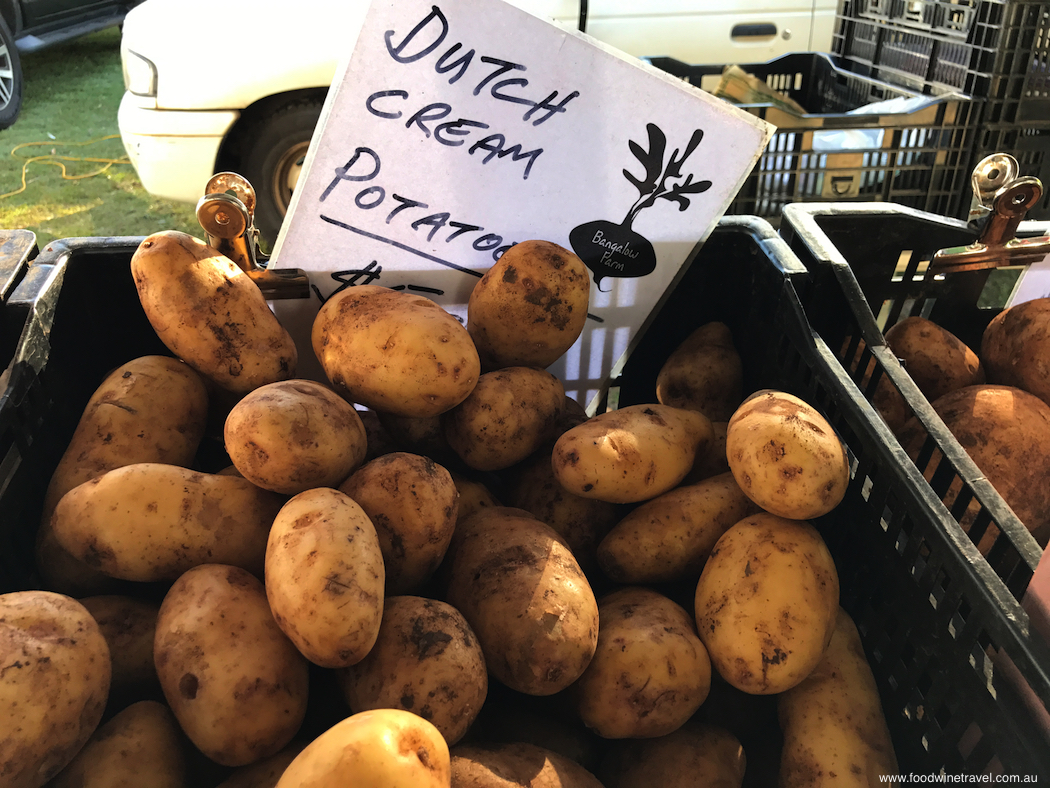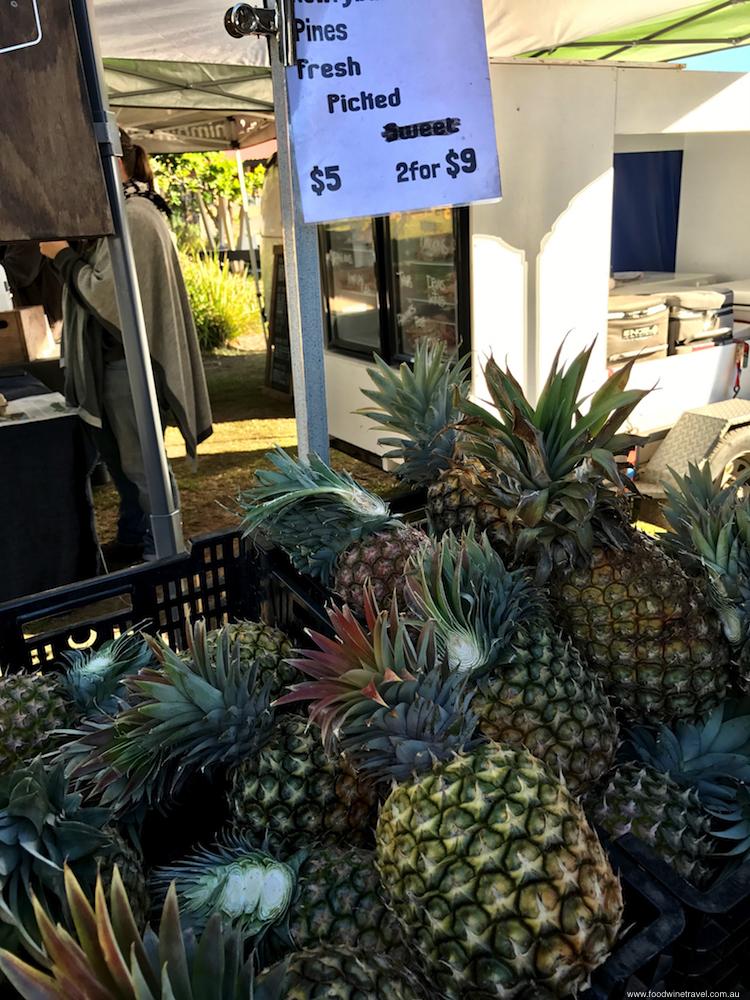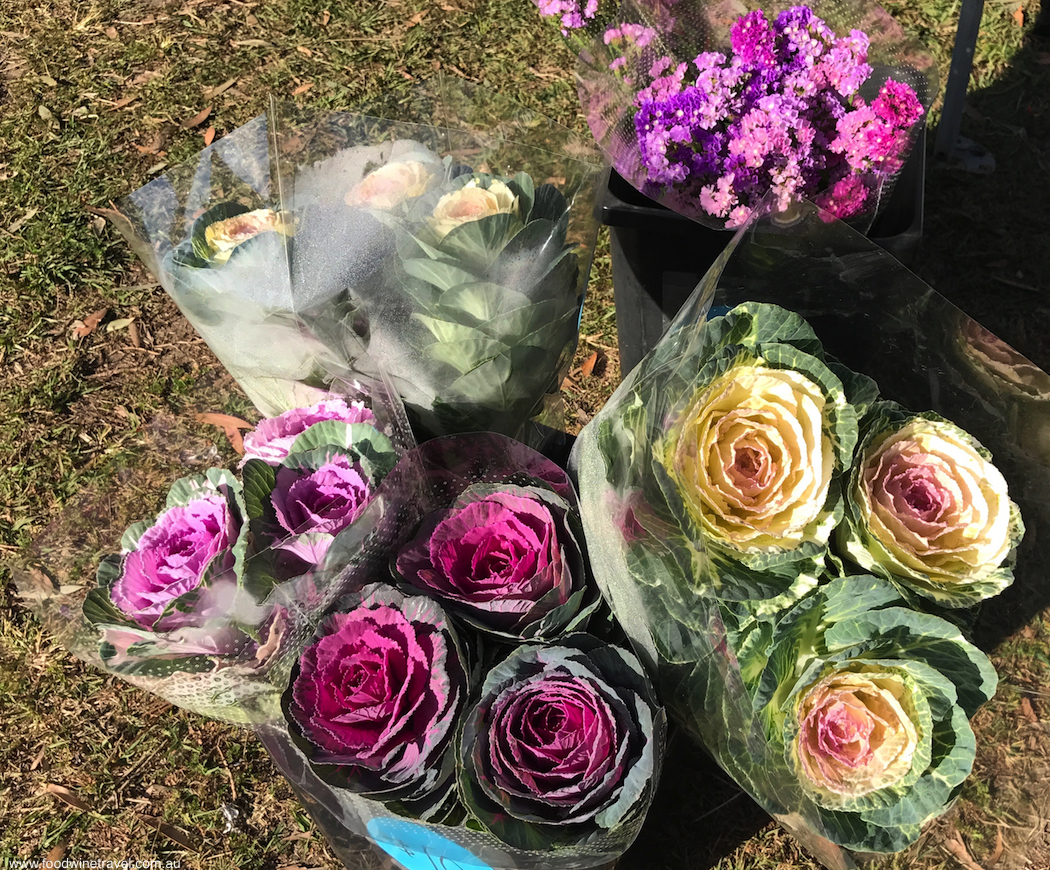 Ballina Missingham Farmers Market is on every Sunday until 11am. I believe Commemoration Park may be a temporary location so keep an eye on the website for details.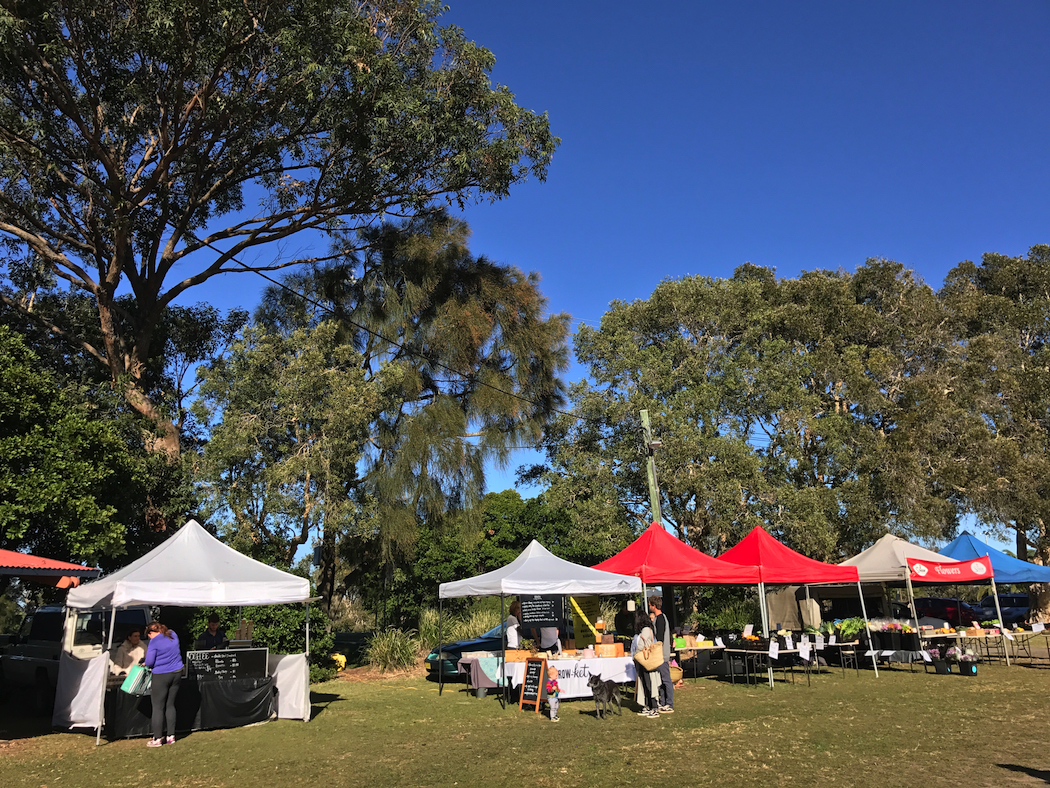 If you go:
What? Ballina Missingham Farmers Market
When? Every Sunday until 11am.
Where? Commemoration Park
Bentinck Street
Ballina NSW 2478
Australia
www.ballinafarmersmarket.com.au