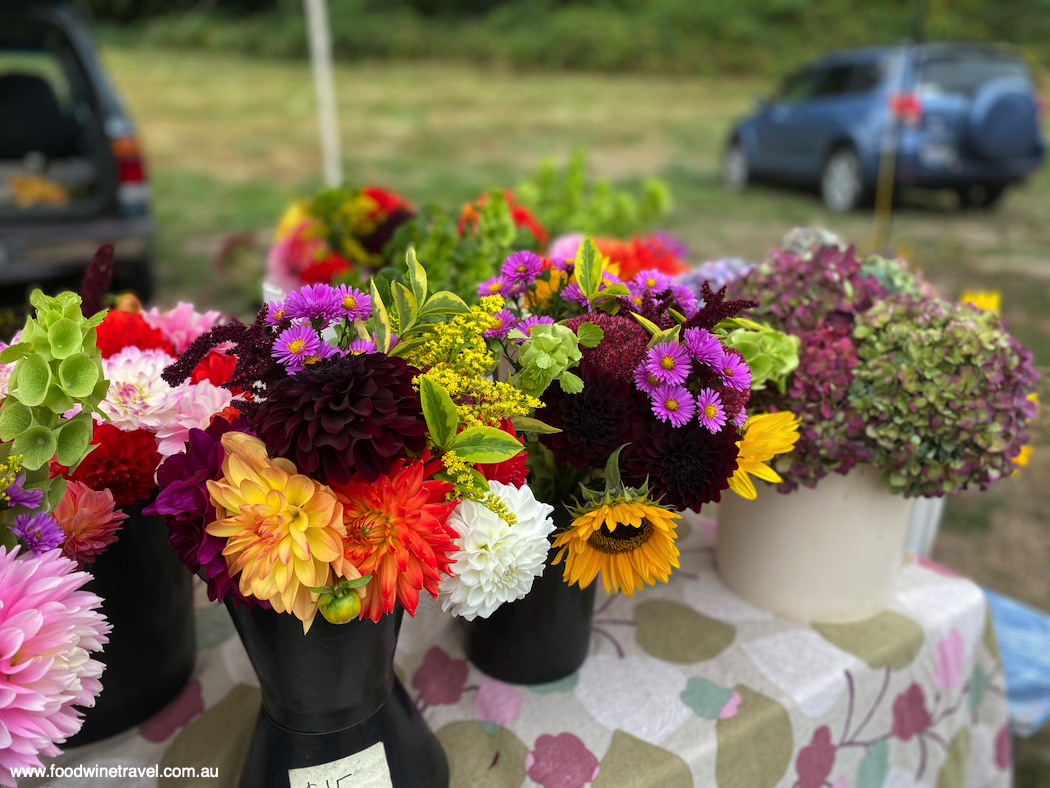 Langley is a great little seaside community with a hippie/artsy feel and a wonderful sense of community. Located at the southern end of Whidbey Island in Washington State, USA, it is blessed to have a lot of residents creating artisanal crafts and growing exceptional produce.
To get a taste of what's on offer, pop along to the Bayview Farmers Market, Whidbey Island, held every Saturday from 10am to 2pm (April 29 to October 21). It's held in a big field next to Bayview Community Hall, at the corner of SR 525 and Bayview Road.
The market is dog-friendly, and you'll most likely get to hear some live music. We visited Whidbey during DjangoFest in September, when some of the festival performers were playing at the market. We loved Café Impromptu and their special interpretation of gypsy jazz.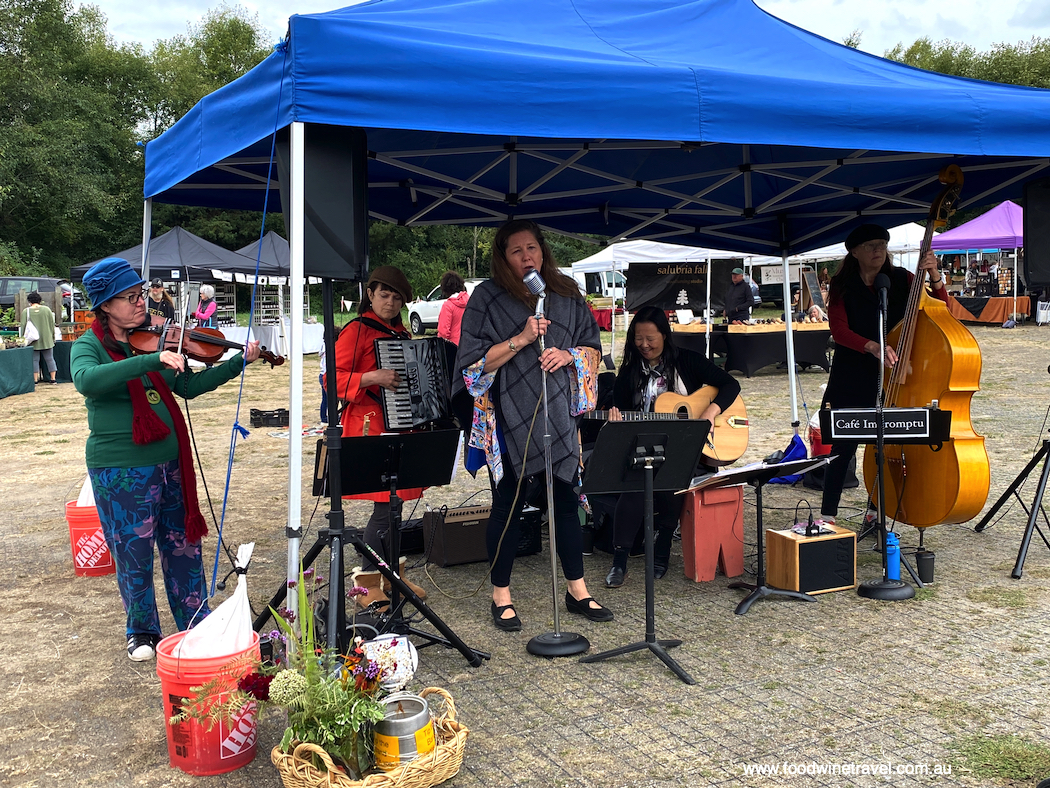 Among the products on offer on the day we visited were beeswax candles from Whidbey WaxWorks, handwoven throws, handmade baskets for storing garlic, organic skincare products, and fresh flowers including beautiful sunflowers and dahlias.
Frosty's Fine Edges was providing a knife-sharpening service, we could buy mushrooms to improve our cognitive function, and stock up on dry roasted pepitas (pumpkin seeds with a kick). We smiled at the sign on a van selling hand-dyed yarn, inviting us to look inside the van with "free dopamine inside".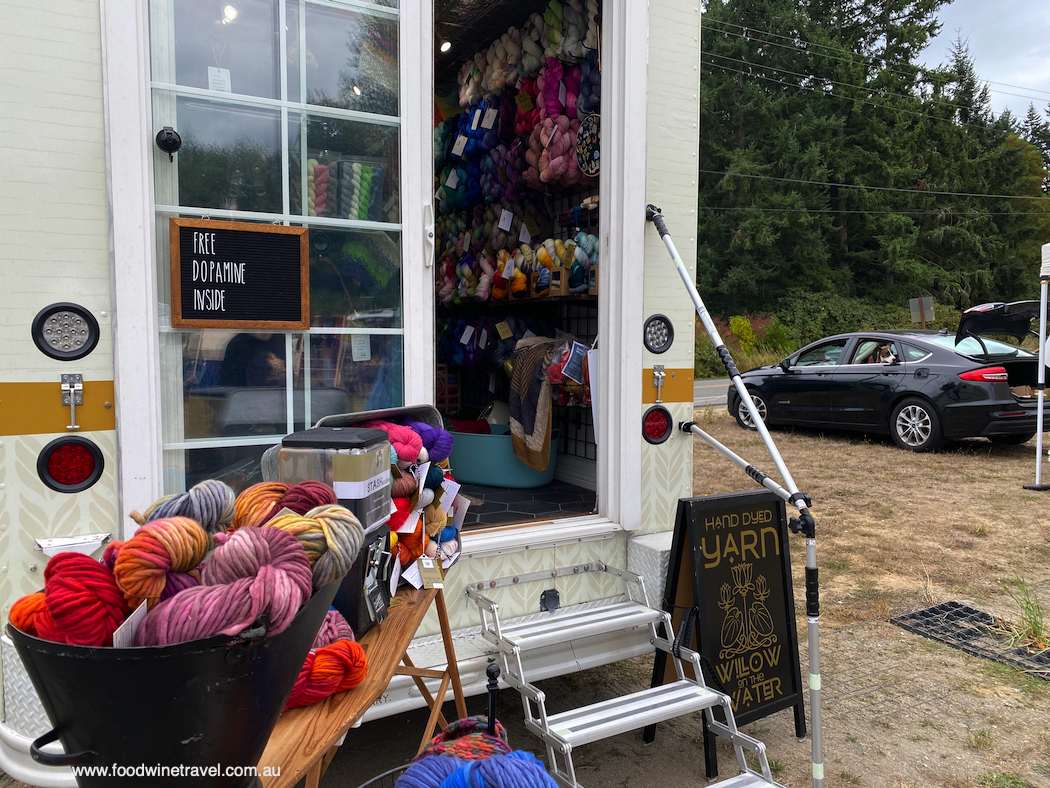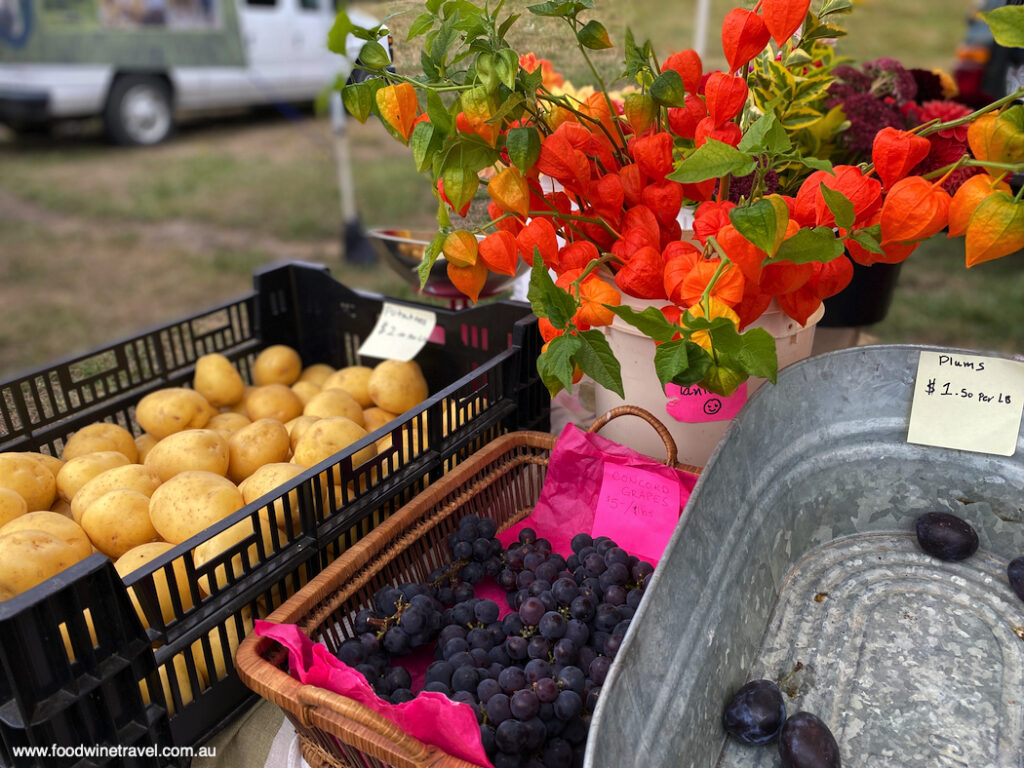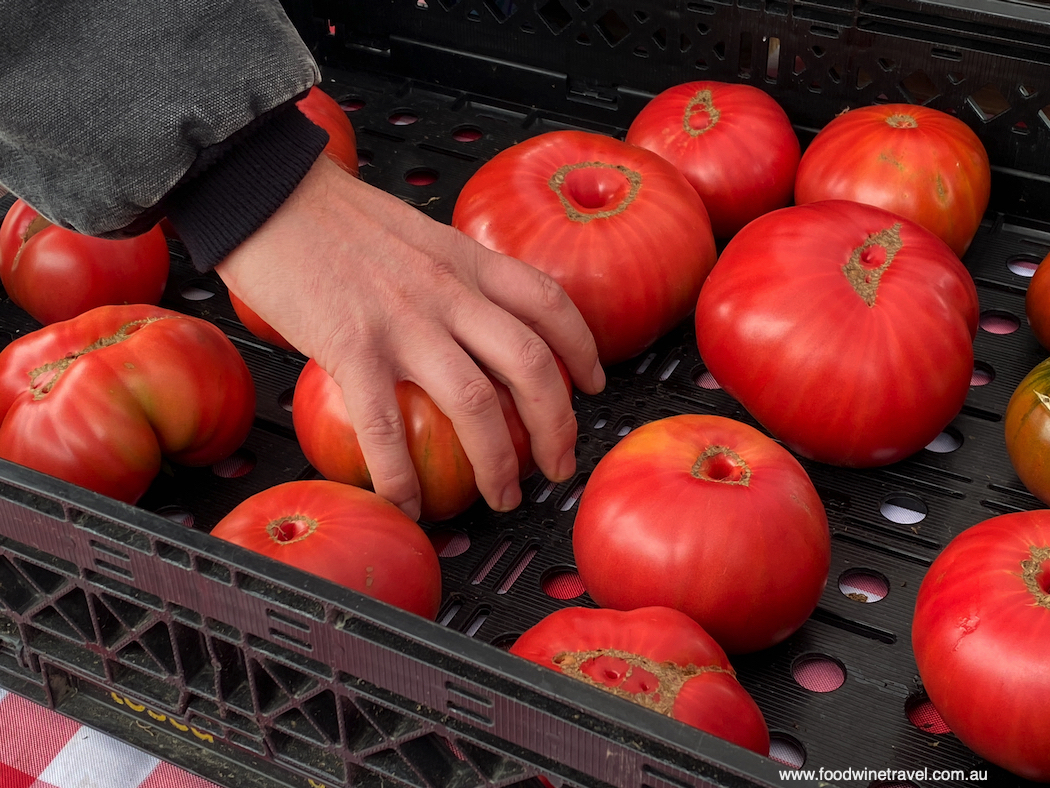 There was produce from 12 Birches Farm & Skyroot Farm, colourful peppers from Foxtail Farm, Willow Farm pasture-raised chicken, and Glendale Shepherd sheep cheese and sheep yoghurt. Other produce included raw honey and blueberries from Silva Family Farm; tomatoes, pickling cucumbers, and broccoli from Sleepy Bee Farm; potatoes and Concord grapes from Glendale Shepherd; and radishes and greens from Foggy Hill Farm.
The bread from Hummingbird Bakery looked amazing ("pay what feels right"), as did the botanically infused chocolate from Muse. This bean-to-bar chocolate features the artwork of Deborah Koff-Chapin's Soul Cards. Serenity is a dark (82% Cacao) chocolate infused with wild blueberry, mint and lavender. Yum!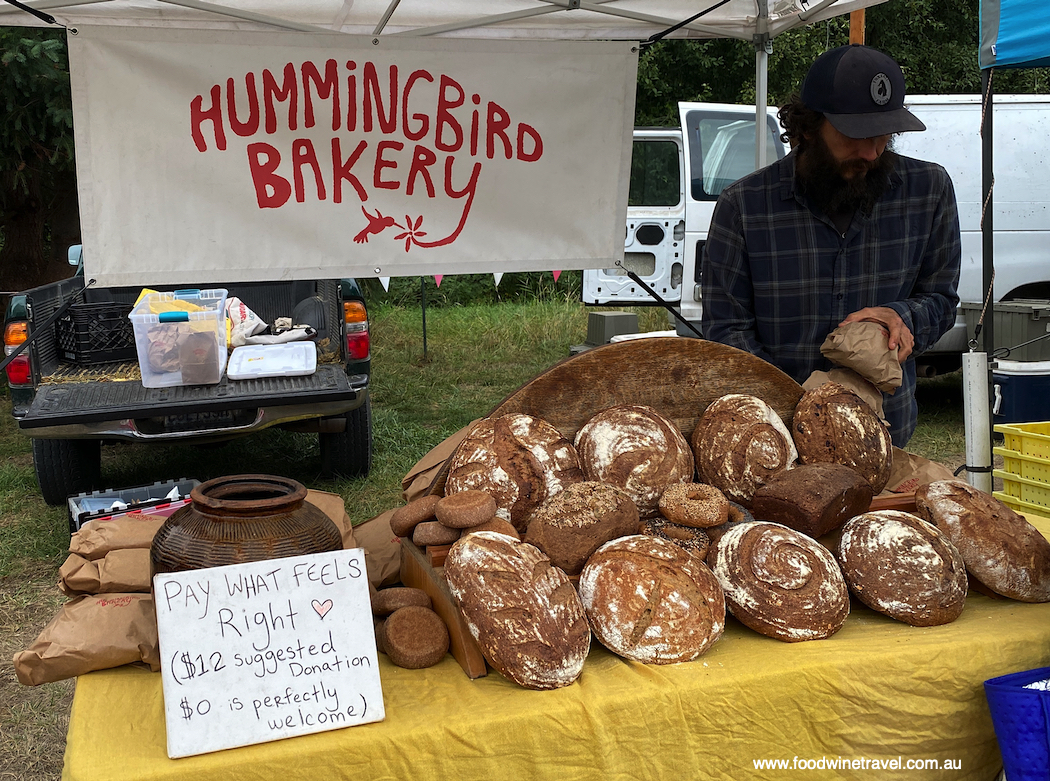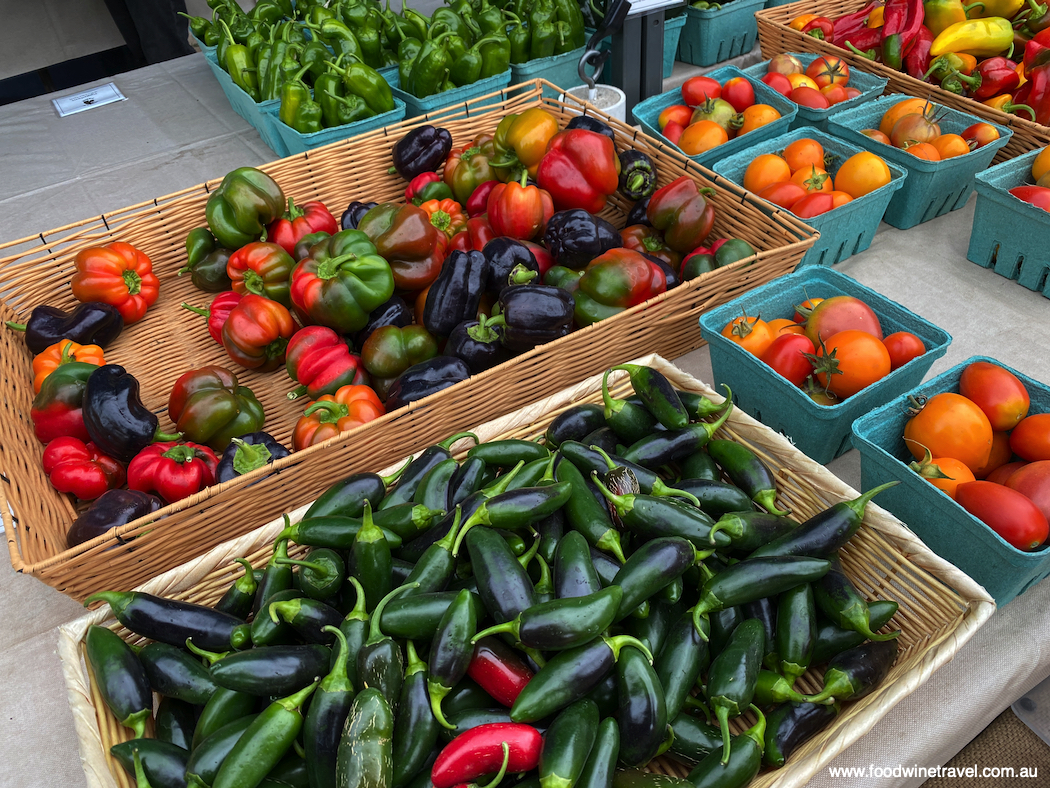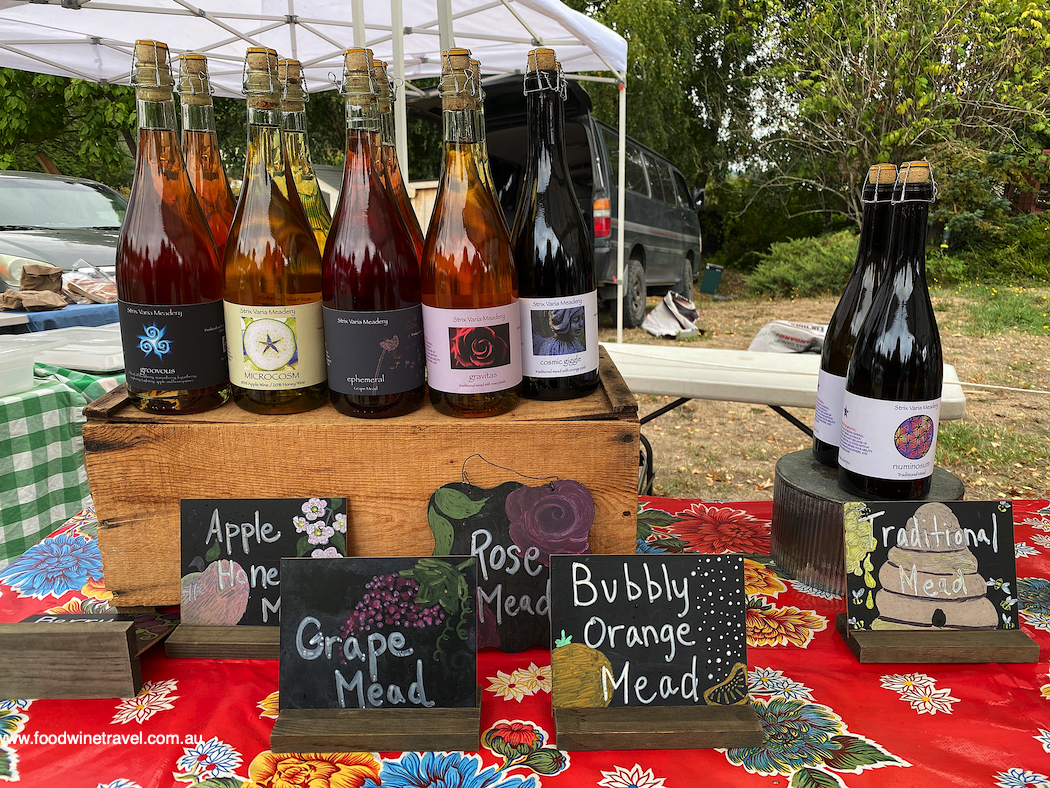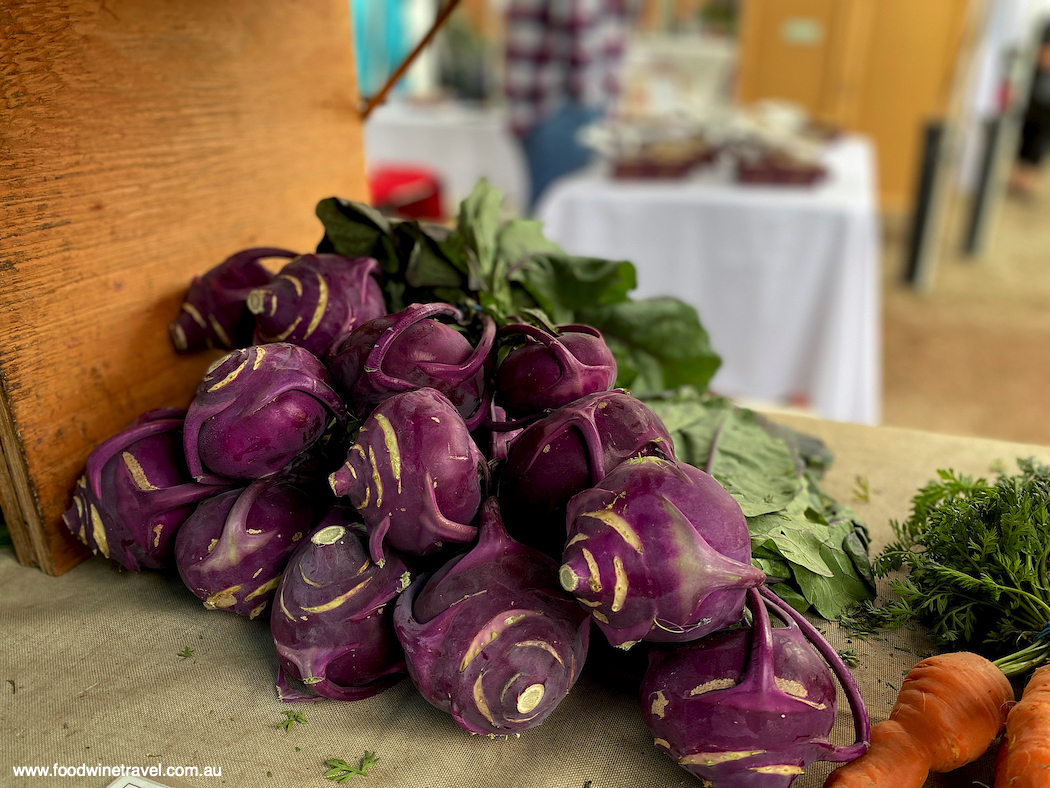 Strix Varia Meadery had a great line-up of mead in various styles and flavours including traditional, rose, grape, apple, and bubbly orange. Julie's Lumpia Hut was doing some cooked Filipino food that was welcoming and warm on a rainy day (pork lumpia, noodles, chicken adobo and fried rice). And of course, we had to grab an espresso coffee from The Wandering Willow as we kicked back listening to the music.
If you go:
What? Bayview Farmers Market, Whidbey Island
Where? 2812 Thompson Road, Langley, Washington USA
When? Saturdays from 10am to 2pm.
www.bayviewfarmersmarket.com
South Whidbey Tilth Farmer's Market: Sundays from 11am till 2pm. Family friendly, live music, classes on gardening and nutrition, local produce, food, artisans, crafters, music, Eat Salinity oysters from tribal growers Swinomish Shellfish and Skagit Shellfish.
North Central Whidbey Farmers Market: Formerly known as the Coupeville Farmers Market. Saturdays from 10am till 2pm, April 22 till October 14. One of the longest-running markets of its kind in Washington State.