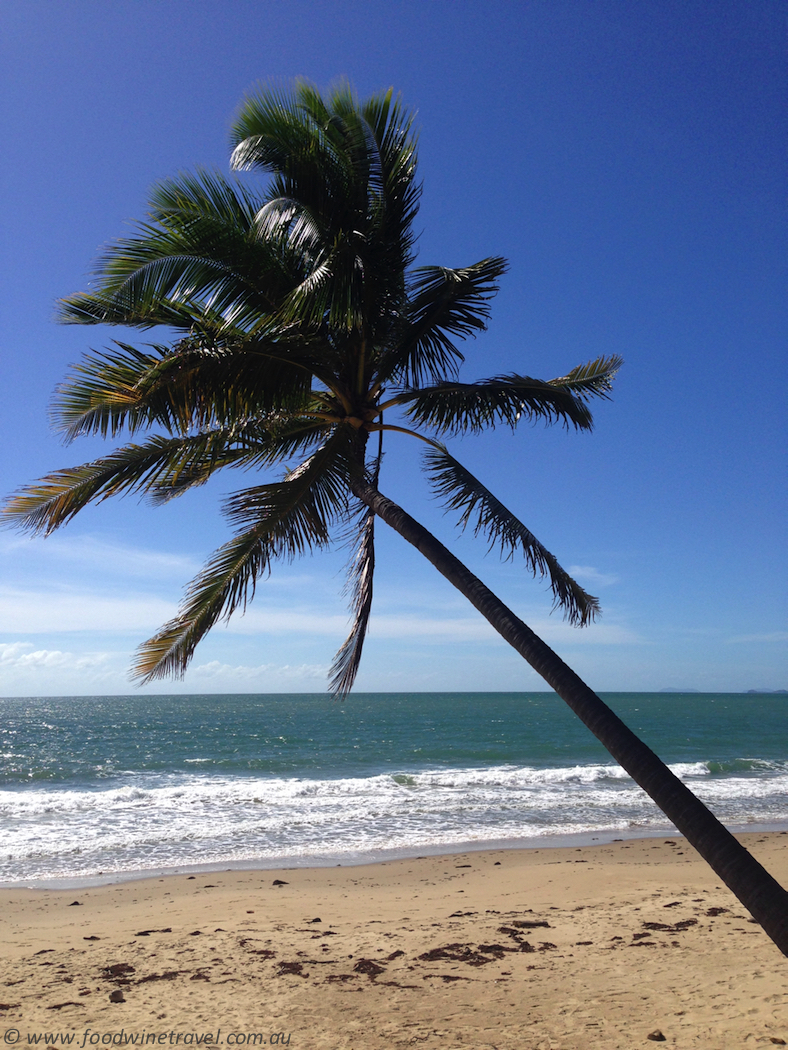 "If you lick the green ant's bottom, it'll taste like lemon sorbet and have more Vitamin C than a small glass of orange juice," says our guide, Emma Dumson, as she leads us on a Beach Discovery walk at the splendid Thala Beach Nature Reserve. The American visitors on the walk are incredulous, almost as unbelieving as they are of Emma's assertion that the tarantula emerging from its forest hideout isn't dangerous.
Thanks to Emma's eagle eyes, we've spotted a green ant's nest, a tarantula hideout, a couple of bird's nests and a green turtle on our early morning walk. It's one of the activities offered complimentary to guests at Thala Beach Lodge, a nature and wildlife retreat gloriously sited on a headland part way along the breathtaking coastline between Cairns and Port Douglas in Far North Queensland.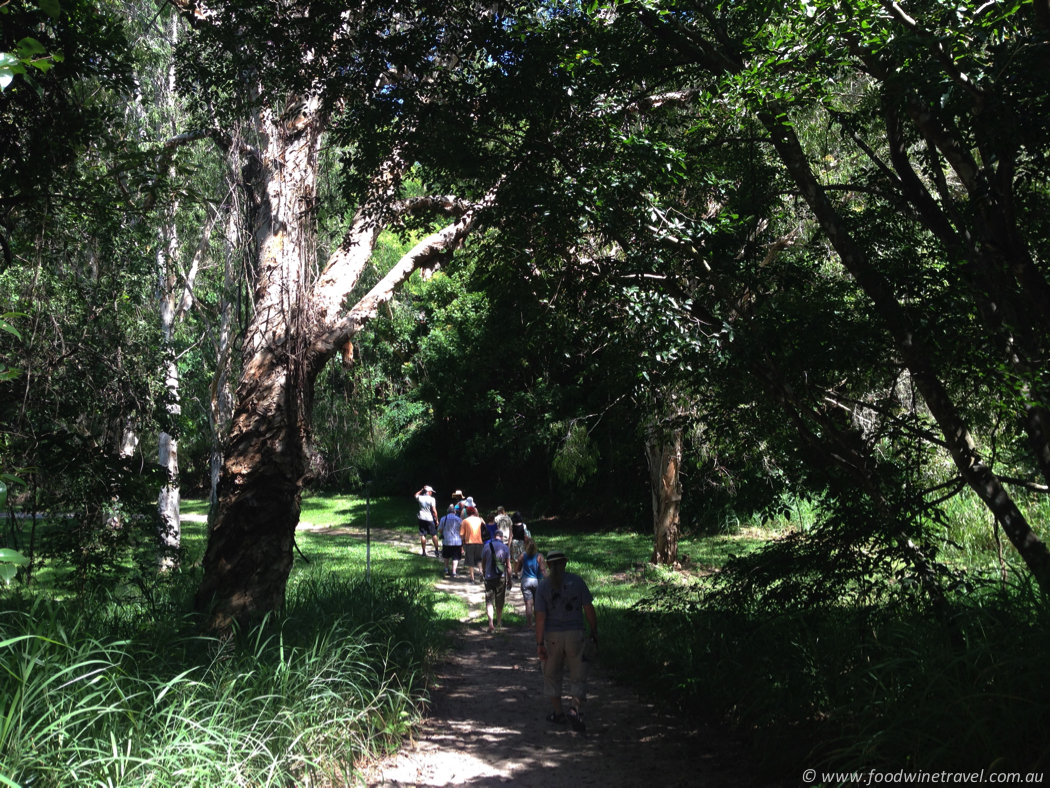 Built, owned and operated by Rob and Oonagh Prettejohn, the Lodge is created out of stone, slate and timber that blends harmoniously with the surrounding bush. With 83 individual bungalows nestling into the forest, some with spectacular views over the Coral Sea, Thala Beach Lodge provides the perfect spot for getting away from it all and becoming more at one with nature.
The stylish tropical resort town of Port Douglas is 15 kilometres north and accessible by car or regular shuttle services from the Lodge. It's a good base for Great Barrier Reef and Daintree Rainforest exploration, and even for visits to nearby attractions such as Hartley's Crocodile Adventures.
But really if you chose to stay at the Lodge, you'd most likely just want to relax and enjoy the serenity of this beautiful location, with its trails leading down to private sandy beaches and sheltered coves, and bushland sweeping down to the Coral Sea.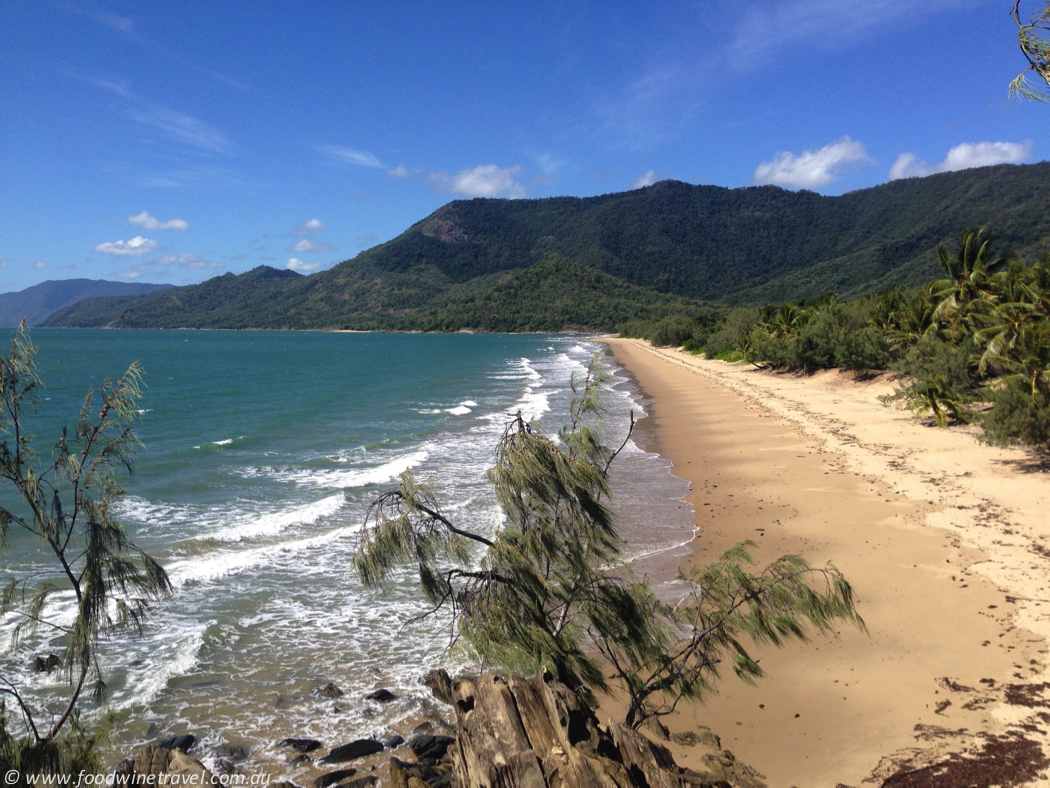 Perfectly in tune with their environment, the bungalows have polished wooden floors, louvred windows and full-length glass doors that allow the tropical breezes to gently flow through. In addition to the Sandpiper Suite, an intimate hideaway on the tip of the peninsula, there are three types of bungalows to choose from.
Coral Sea Bungalows perch in the upper canopy of the forest and have spectacular views over the treetops to the Coral Sea. Eucalypt Bungalows nestle in the forest canopy, looking out over the rainforest and particularly appealing to birdwatchers. The Jungle Walk Bungalows are low-set deep within the forest. Check out our separate review of one of the Coral Sea Bungalows.
The setting for the Lodge is world-class and nowhere is this more apparent than in Ospreys Restaurant, a circular room high in the tree canopy, with not even windows to detract from view. On a clear day (as most are), diners can look down on 140km of coastline studded with coral islands, reefs and mountain ranges.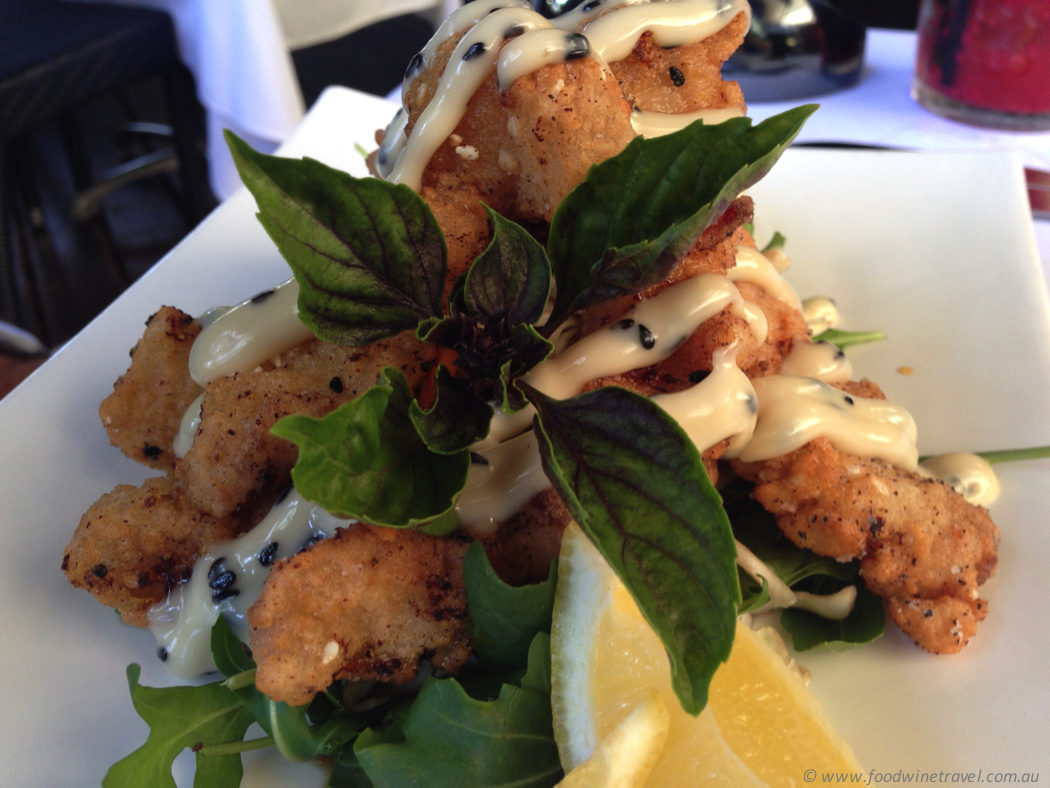 Staff members wear uniforms with designs of the local Kuku Yalanji people, and there's a local twist to the menu with tropical-inspired dishes such as Butter and chilli poached banana prawn with thyme-marinated watermelon; Barramundi with herbs from the garden and plantation coconut rice; and Mango parfait with kaffir lime coconut sauce and roasted macadamia nuts.
The restaurant is open for breakfast, lunch and dinner, and is open to the public although it isn't widely advertised as such. Curlews Lounge, with its sweeping ocean view and cool sea breezes, is also in the main Lodge building, providing the perfect spot for a refreshing coconut drink or pre-dinner cocktail.
The Lodge has a series of beautiful, unobtrusive rock pools that are perfect for a cooling dip, or you can head down to a glorious sandy beach with hammocks and a beach shack serving drinks (not open when we were there in April). Picnic baskets are available.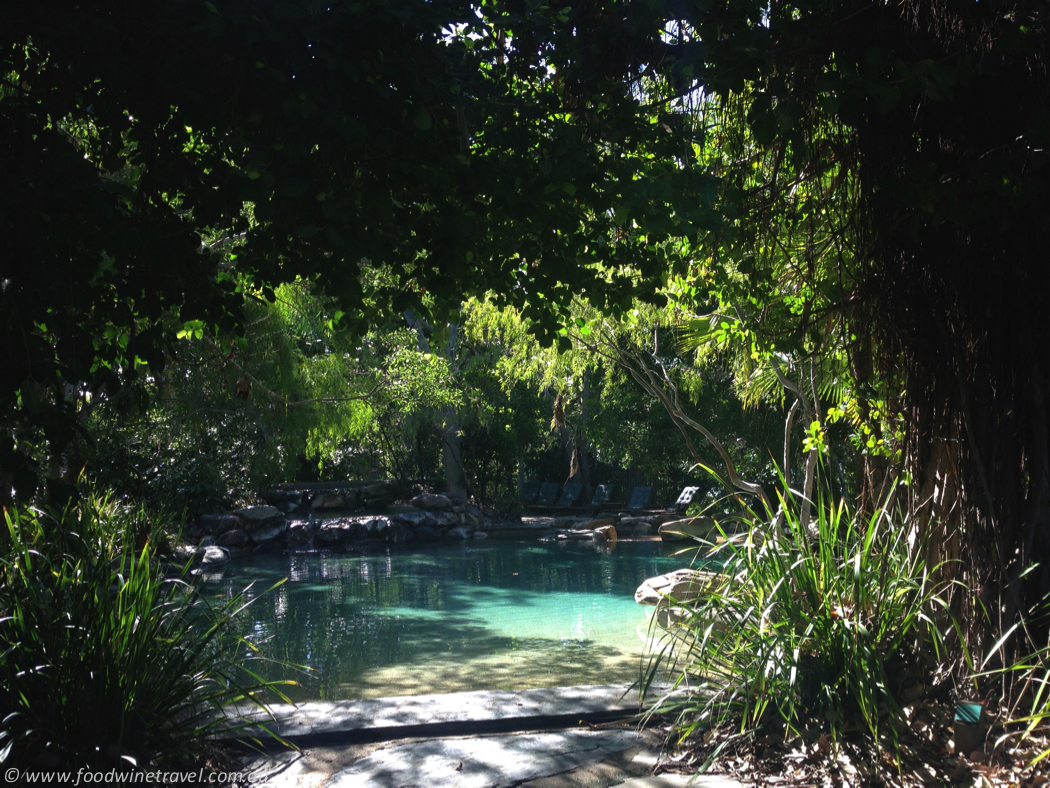 One of the best ways to experience the full extent of this privately developed Nature Reserve is to take one of the complimentary walks with the Lodge's resident wildlife rangers. They can help you explore the colourful birds, butterflies, reptiles and vegetation that have returned since the land was given over from sugar cane farming. A plantation of 750 coconut trees has also been developed on site.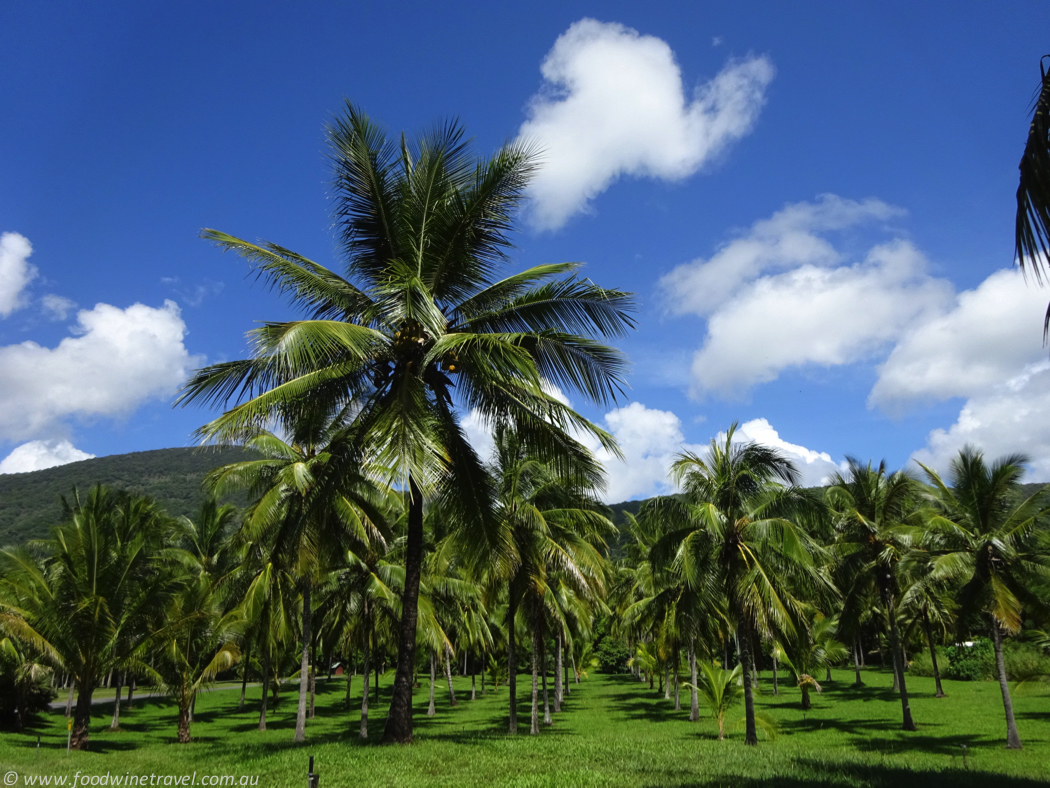 One night we went star gazing at Thala's on-site observatory with guide Rose Wyatt, who must surely be one of the most enthusiastic guides you could find, excitedly pointing out Saturn rings through the telescope, and then switching off all devices so that we could appreciate the stillness and silence of the night. Even the Aussies were rendered speechless at that.
Fact File:
Thala Beach Nature Reserve
Private Road, off Captain Cook Highway
Oak Beach, Queensland 4877
Australia
Tel: +61 (0)7 4098 5700
Christine and Maurie were guests of Thala Beach Lodge, and Christine flew to Port Douglas as a guest of Port Douglas Tourism.