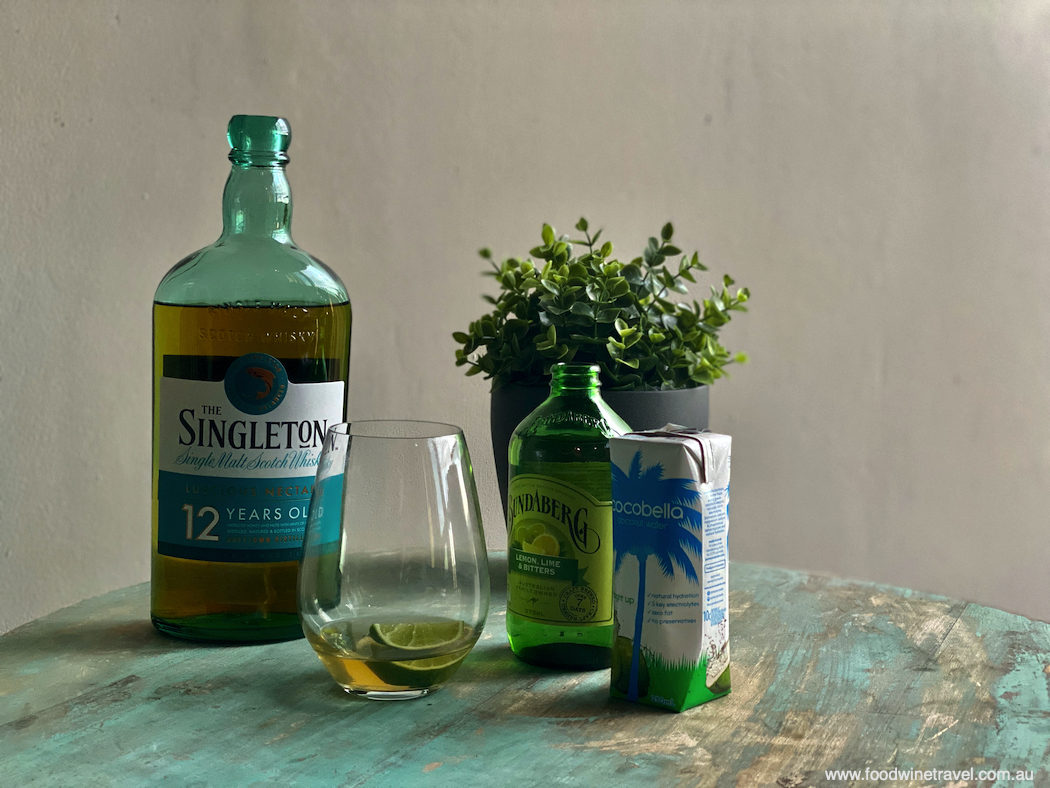 "You could easily picture yourself on a beach in Scotland," said Ervin Trykowski – perhaps a little tongue in cheek 🙂 – as he guided us through a Zoom tasting of cocktails made with The Singleton whisky. Ervin introduced us to two totally delicious whisky cocktails, The Orchard (see recipe below) and The Oasis, a heady blend of whisky, coconut water and lemon, lime and bitters.
With even a Scottish beach looking attractive to me now that I'm stuck in landlocked Canberra, it's a real treat to be drinking cocktails and picturing myself in faraway places. The Zoom tasting was hosted by Katie Nagar, national whisky ambassador for global beverage company Diageo, who suggested it was time to throw away any preconceptions people might have about whisky.
'Whisky with a fresh attitude'
"This is whisky with a fresh attitude," she says of The Singleton 12 Year Old Single Malt Scotch Whisky, pointing to its smooth and luscious nectar tones of honey and caramelised apple. It's one of a range from Scotland's Dufftown distillery available in Australia, along with The Singleton of Dufftown Malt Master's Selection, 15 year old Single Malt, and 18 year old Single Malt.
Dismiss any thoughts you might have of whisky partnering with cigars and leather armchairs. Instead, think of it as an after-work sundowner or in simple but delicious cocktails, says Katie as she introduces us to Global New Age whisky ambassador Ervin, online from Scotland.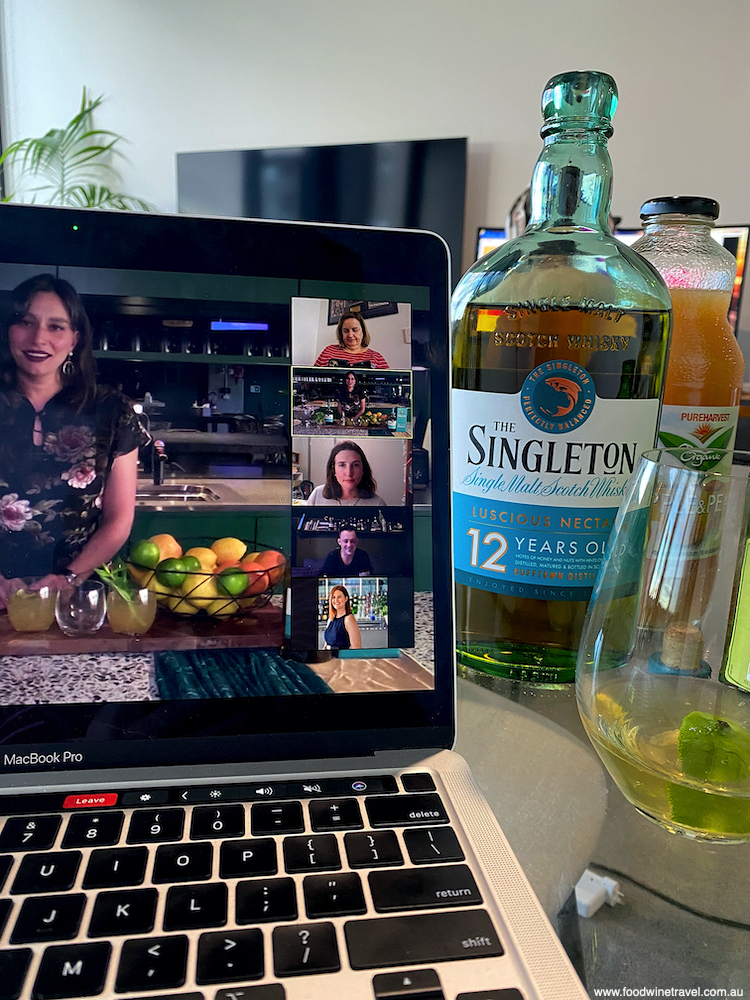 The Dufftown distillery from which The Singleton hails is a "pretty mad place" in the words of Diageo's in-house whisky millennial. Using traditional production methods but with an "innovative modern approach to flavour", Dufftown aims to make Single Malts with broad appeal. "We want to produce something that's delicious from the first taste," he says.
Ervin lets us in on the 'Plus Two' trick, which he describes as "24 carat mixology". It's an incredibly simple recipe for making the cocktail of your choice by blending The Singleton with a still mixer and a sparkling mixer in equal parts.
So, for instance, you could blend 50ml of whisky with 50ml of pineapple juice and 50ml of ginger beer and pour it over ice to create The Aloha. Or you could make a Spanish-inspired Mojo by blending The Singleton with red wine and Coca-Cola. "It sounds a bit strange but it's delicious," says Ervin.
Or Katie's favourite, Riverside, blending whisky with cold green tea and sparkling ginger ale. "It's an absolute show-stopper for me," she says. "There is no rulebook, but the Plus Two serve creates a fun and refreshing way to experiment with whisky at home."
The super-easy recipe can be used with whatever you happen to have in the fridge – just stick to the formula of 50ml + 50ml + 50ml. Experiment and have fun!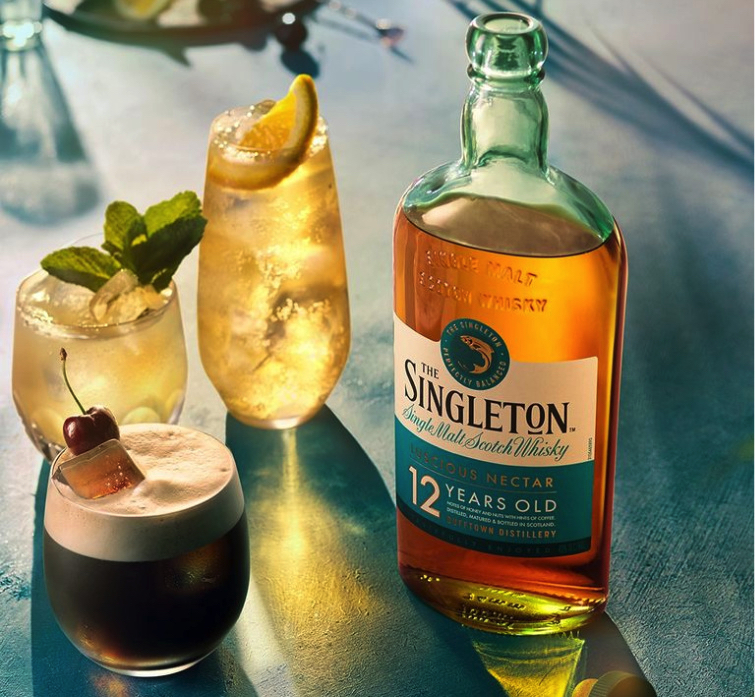 The Singleton 12 Year Old Single Malt Scotch Whisky comes in a very striking 700mL bottle, available from all leading liquor retailers (RRP $74.99). The flask-shaped style and blue-coloured glass is vintage-inspired yet it looks bright and vibrant.
Recipe For 'The Orchard' Cocktail
Makes 1.6 standard drinks
50 mL The Singleton
50 mL apple/pear juice
50 mL Appletiser sparkling apple
Garnish: Mint Sprig
Pour all ingredients into the glass over ice and give them a good stir.