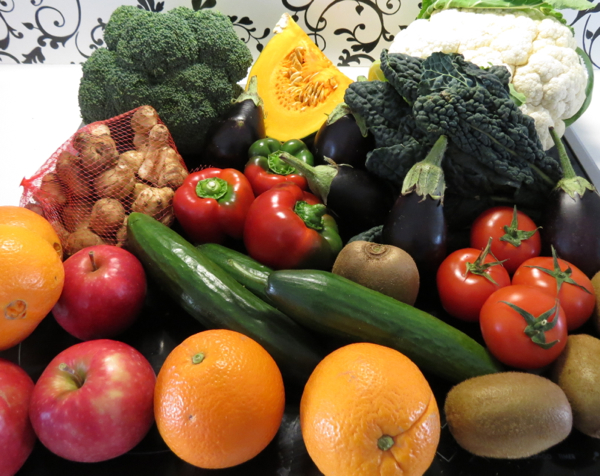 In my kitchen in August we're enjoying an incredible bounty of beautiful produce from the Capital Region Farmers Market.
I don't get there as often as I'd like – damn those early starts! – but when we do manage to roll out of bed early enough on a Saturday morning, we are always richly rewarded.
All this lovely fruit and veg supplements the wombok, broccolini, beetroot and other produce we've been getting from our home garden.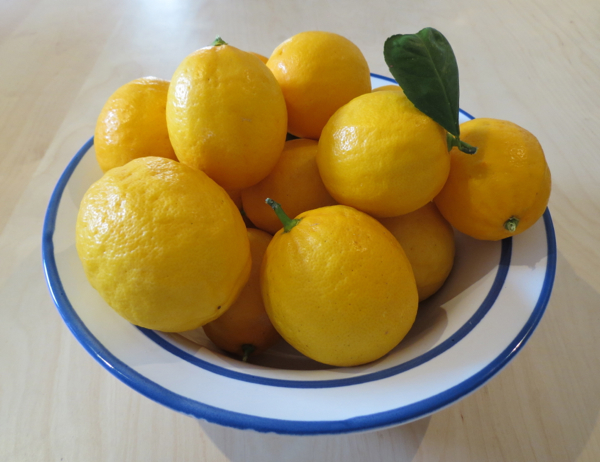 I'm ever so grateful to our generous friends Carolyn & Ian for this huge bowl of delicious lemons. With a lot of egg yolks in the fridge leftover from my daughter's baking session, some lemon butter is calling!
Did I mention Alise's baking session?
She must have turned out at least 8 dozen cupcakes in a variety of flavours and toppings, all in a good cause – to raise funds for the RSPCA.
I have to admit to sneaking one or two to enjoy with a cup of Café Hue.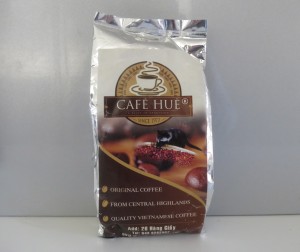 This is a deliciously smooth coffee from the Central Highlands of Vietnam, brought back by my sister Alison after her recent visit.
Speaking of baking, I'm delighted to show you the speculaas mould that I bought many years ago on a trip to Holland (where my father was born).
It shares a corner of my kitchen along with a crystal jar from my in-laws, a cast iron teapot and a rice container that I bought in north-eastern Thailand.
I was inspired to show you the speculaas mould after reading Glenda's post in her Passion Fruit Garden blog last month.
Glenda has some beautiful handmade moulds for baking speculaas and other cookies. Did you know the word cookie comes from the Dutch word koekje, meaning little cake?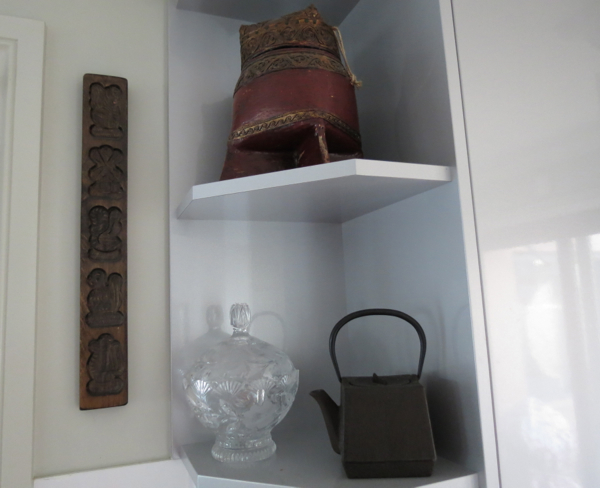 Another blog that has inspired me this month is Fig & Cherry, in which Christie featured some fabulous vintage Weight Watchers cards.
I still have the box of recipe cards that I collected more than 30 years ago. I guess you could say they are vintage too.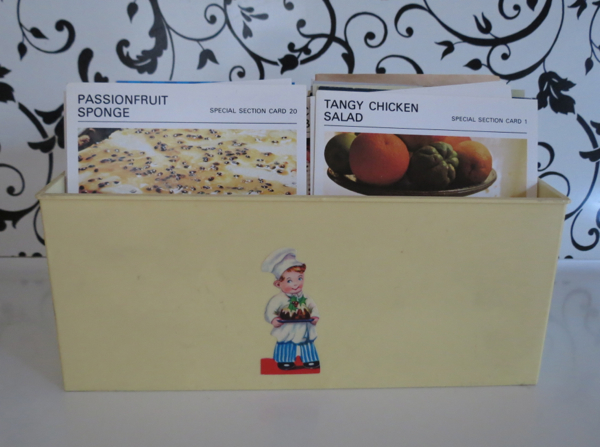 And finally in my kitchen this month is an assortment of products including Pukara Estate Caramelised Balsamic Vinegar (courtesy of my friend Jan), Dionysus Olive Oil, Voyager Estate Grape Juice and Voyager Estate Dukkah.
The last two were in a take-home pack given to travel writers at a lunch in Sydney hosted by West Australian winery, Voyager Estate.
Their dukkah is a delicious blend of nuts and spices, and I love dunking some crusty bread into the balsamic vinegar and oil and then the dukkah.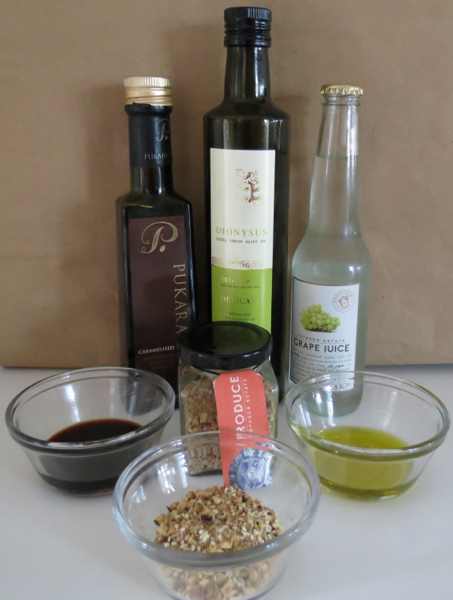 Don't forget to check out Celia's Fig Jam & Lime Cordial blog to see the growing list of other bloggers who are inviting you into their kitchens.