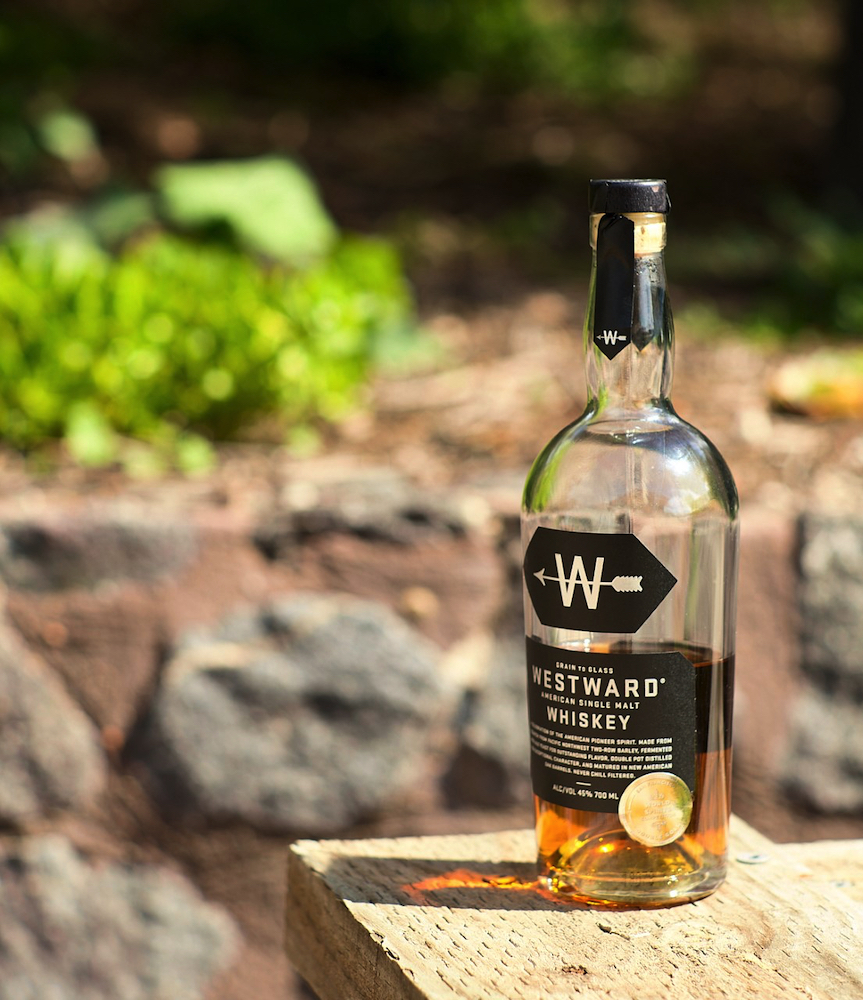 While traditional whiskey-producing countries like Scotland remain perennially popular, the demand for 'new world' whiskies continues to grow, as whiskey drinkers are drawn to diverse, interesting flavour profiles that are both familiar and creative. In the United States, Australia and even a number of Asian countries, producers are winning over consumers with their premium craft whiskies.
Westward, a leader in the American Single Malt category, hails from Portland, Oregon, where the dry, hot summers and cool, wet winters are ideal for producing world-class whiskey. Now available in Australia, it's being served in some of Australia's most discerning cocktail and whiskey bars. You'll find a list at the end of this post.
Founded in 2004 and bolstered with the opening of a new distillery in 2015 that increased capacity six-fold, Westward is the largest craft distiller on the West Coast of the U.S. The anchor of Portland's Distillery Row (we love that Portland has all these vibrant, quirky neighbourhoods!) it has won numerous key awards, including four gold medals at the 2020 San Francisco World Spirits Competition.
Two gold medals were for its Rum Cask Finish Whiskies (45% & 62.5%), one was for its Oregon Stout Cask (soon to be available in Australia), and one was for the Westward American Single Malt Whiskey, reviewed here by Food Wine Travel whiskey writer, David McIlroy.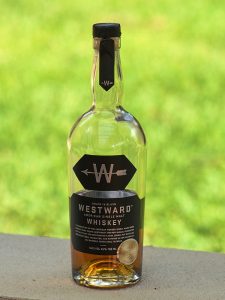 ---
David McIlroy's review of Westward American Single Malt Whiskey:
In the era of diminishing quality cask stocks and manufacturers attempting to satisfy increasing global demand by producing multiple different finishes, it's gratifying to be offered a whiskey with a different approach. The Single Malt begins by brewing an artisanal American pale ale from scratch, using 100% Northwest pale malted barley. It is distilled twice in copper pot stills and aged in charred American oak barrels.
Appearance: Rich orange-gold colour. It is non-chill-filtered and this contributes to a pleasant oily residue on the glass.
Nose: Dried fruit with a slight spiciness, together with leather notes. Westward's 'ale genesis' is definitely a significant contributor to the distinctive nose. The alcohol is also reasonably forward.
Taste and character: Being non-chill-filtered results in the usual pleasant, soft, oily mouth feel. There is an initial moderate alcohol burn (it's 45% ABV). The 'ale genesis' undoubtedly endows it with a unique flavour profile and character. There are malt notes with a clear beer influence. The taste is reasonably smooth but with evident alcohol. As it warms, there is more spice and the alcohol remains noticeable.
Swirling a sample in the mouth gives a more pronounced ale character and more saltiness, together with the expected increase in alcohol burn. Addition of a few drops of water did not enhance this whiskey's character.
Finish: Medium finish, with moderate warmth and a little lingering spiciness. Dregs have a similar smell to strong black tea but the taste remains distinctive and pleasant.
Later tasting: Repeated tastings after a few days, or returning to the bottle after a week or two, did not change the character.
Conclusion: This whiskey is marketed with no age statement. Westward's production as a whiskey that begins as an ale gives it a point of difference in the market. Longer barrel ageing might improve its complexity; nevertheless it's a whiskey that I recommend you try for yourself.
– Observations, tasting notes and photos by David McIlroy.
---
Some of the venues where you'll find Westward Whiskey:
Sydney: Maybe Sammy, Eau De Vie, Mjolner, Grain Bar (Four Seasons Hotel), Babylon Roof Top Bar, Doss House, Websters Bar Newtown, Burrow Bar.
Melbourne: Boiler Maker House, Whisky + Alement.
Perth: Tiny's, Halford Bar, Varnish On King, Holy Smoke.
Hobart: Story Bar, Evolve Spirits Bar, The Glass House.
Queensland: Cobbler, Death & Taxes, Saville Row, Scottish Prince, Miss Moneypenny's (Noosa and Gold Coast).
Adelaide: Baddog Bar.
---
If you want to buy a bottle:
Westward American Single Malt Whiskey comes in a sleek, elegant 700ml bottle. RRP: $130. Available from Dan Murphy's, Vintage Cellars, and independent liquor stores. www.westwardwhiskey.com
---
Thanks to David McIlroy for these beautiful photos of Westward Whiskey.
All photos © David McIlroy.