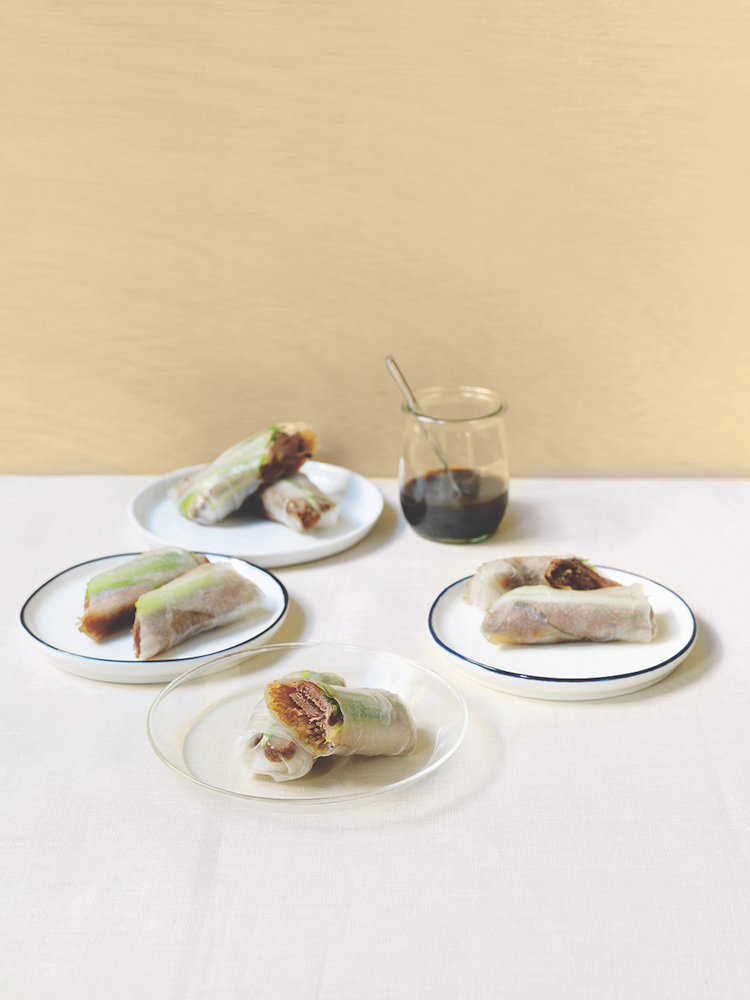 Complex and arduous definitely doesn't mean tastier, says Sue Quinn, author of Cook Fast Eat Well, published by Murdoch Books. Every recipe in her book has no more than five ingredients and takes no more than 10 minutes to prepare. Sound too good to be true? Not when Quinn shows you how.
The format of this book is really clever. Every one of the 160 recipes gets a double page spread. On the left is a picture of the ingredients sitting on a bench, while the right-hand page has a description of the method (generally only one or two paragraphs) above a picture of the completed dish.
It's so clear, so easy to follow, so visually appealing, even a 10-year-old could have fun with this book. This is all the proof you need that it is quicker to cook a nice meal at home than it is to fetch a takeaway. Quinn says the keys to super-quick cooking are organisation and using well-chosen ingredients.
Clever shortcuts
"Fresh pasta, jars of marinated vegetables, frozen fruit, punchy sauces, cans of tomato or passata, and excellent stock cubes or bouillon powders are all perfectly acceptable shortcut ingredients that enable you to cook speedily without compromising quality or flavour," she says.
By paring recipes down, taking clever shortcuts and streamlining their presentation, she makes light work of a lot of popular dishes. Traditional tiramisu, salt and pepper squid, beetroot and goat's cheese salad, tuna and caper pasta … it's all a doddle. There's a very quick way of doing satay, while the Vietnamese duck rolls featured here require almost no work if you buy smoked duck (available in delicatessens and some supermarkets).
If time is of the essence, or if you lack the confidence to throw ingredients together, let Quinn take you by the hand and show you how to cook fast and eat well.
!! Buy Cook Fast Eat Well from Book Depository, with free delivery worldwide !!
Food Wine Travel gets a small commission on purchases through this link but it doesn't cost you any extra.
VIETNAMESE DUCK ROLLS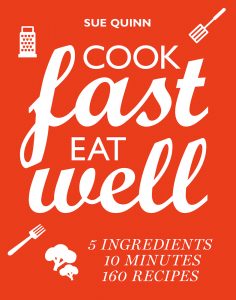 Makes 6 rolls / preparation: 10 minutes
Equipment: medium bowl, colander, large bowl filled with warm water
1 smoked duck
40 g (1½ oz) vermicelli noodles
90 ml (3 fl oz/ 1/3 cup) hoisin sauce
3 spring onions (scallions)
6 Vietnamese spring roll wrappers
Boil the kettle. Meanwhile, finely slice the spring onions into 10 cm (4 inch) lengths and cut the duck breast into thin strips. Place the noodles in the medium bowl, cover with boiling water and leave to soak for 5 minutes. Drain and rinse.
To assemble, dip each spring roll wrapper into a bowl of warm water, place on a clean work surface, and place some noodles, spring onions, duck and hoisin sauce in the centre, being careful not to overfill. Fold the bottom of the wrapper over the filling, then fold in the sides and tightly roll up. Serve immediately or cover with a damp, clean tea towel until ready to serve.
Recipe and image from: Cook Fast Eat Well, by Sue Quinn. Published by Murdoch Books.
This story originally appeared in PS News online.