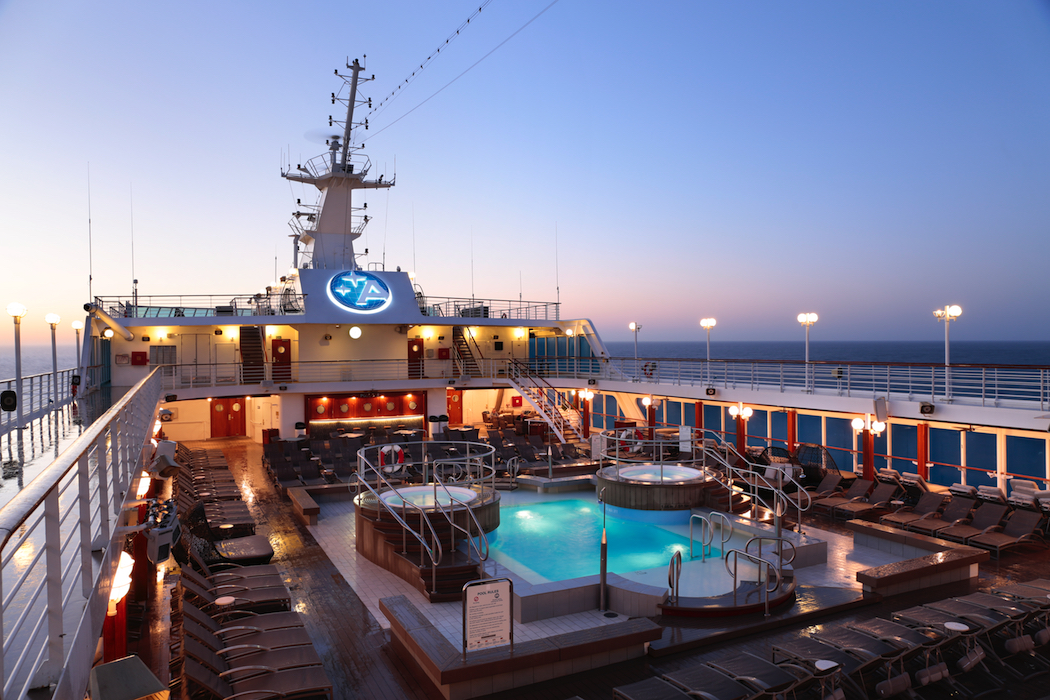 Australians have taken to cruising like ducks to water and are becoming very discerning about the options and very particular about their cruising experience. What many Australians are looking for is something different and if you're searching for something new on the horizon, then the Azamara Journey has just sailed into contention.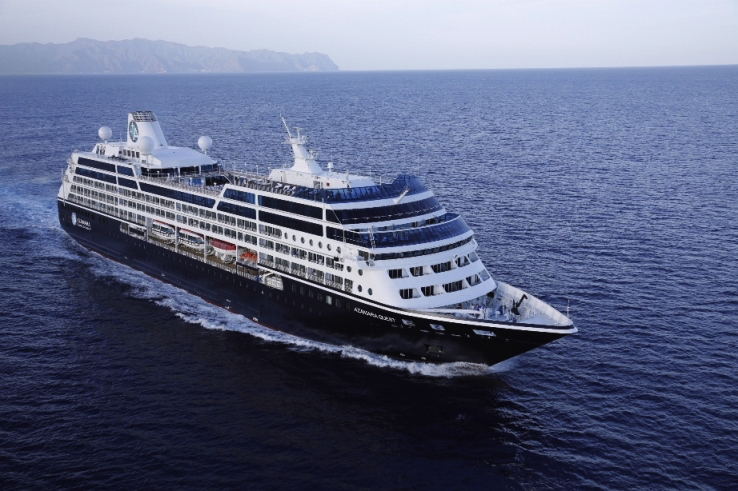 This is a small, intimate ship which carries only 650 guests and provides something very different to those ships with thousands of passengers crowding the buffet and pool area and boking all the excursions before you have a chance to think about it. The ship has undergone a revitalisation with stylish improvements to cabins and suites.
The public areas are comfortable and inviting, with decoration and artwork creating a sophisticated and stylish atmosphere. The cafes and bars are designed to optimise the sea views and the entertainment areas include a cabaret lounge.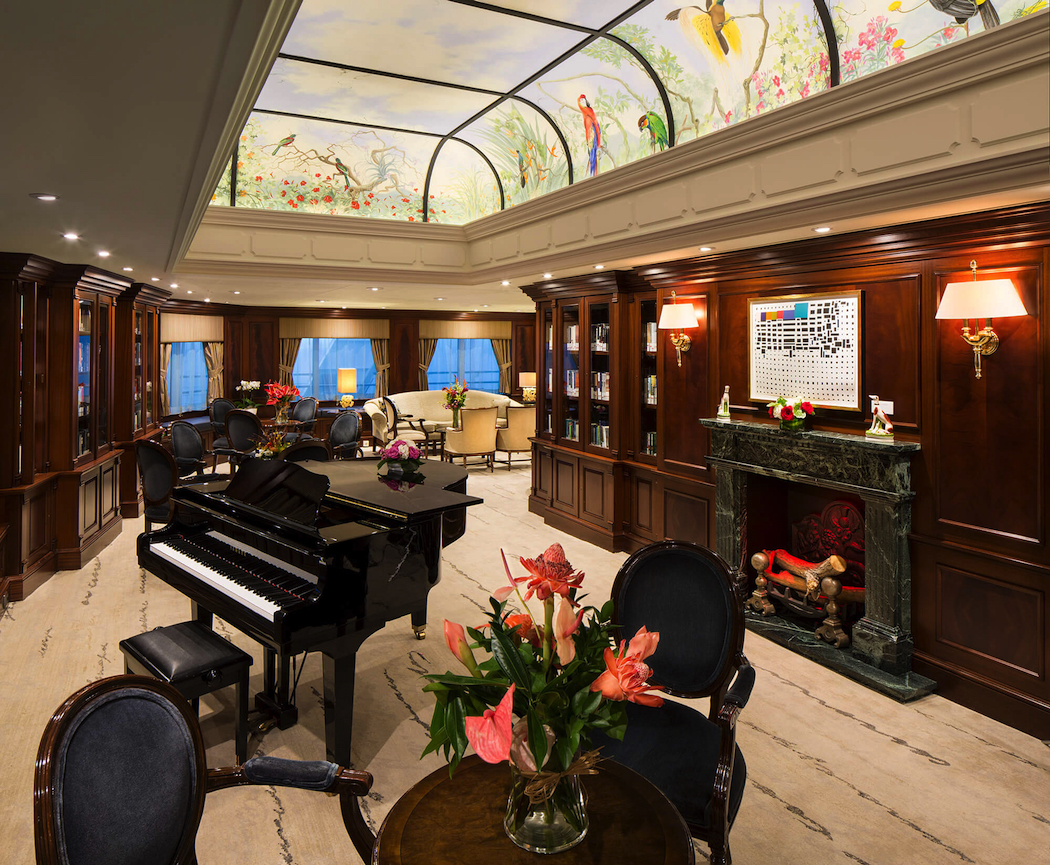 Sourcing local Australian produce when in our waters, there are some specialty dining experiences with wines from all around the world. Included in these is the Aqualina restaurant offering a high level of innovation and flair with their Italian style cuisine.
Several on-board packages are available, including spa treatments, dining options and drinks, but the good news is that Azamara Journey provides a good complimentary selection of beer, wine, spirits and cocktails as part of the standard price. This is a welcome change from some other cruises where the drinks bill at the end of the voyage is usually the jolt that brings the return to land back into sharp reality.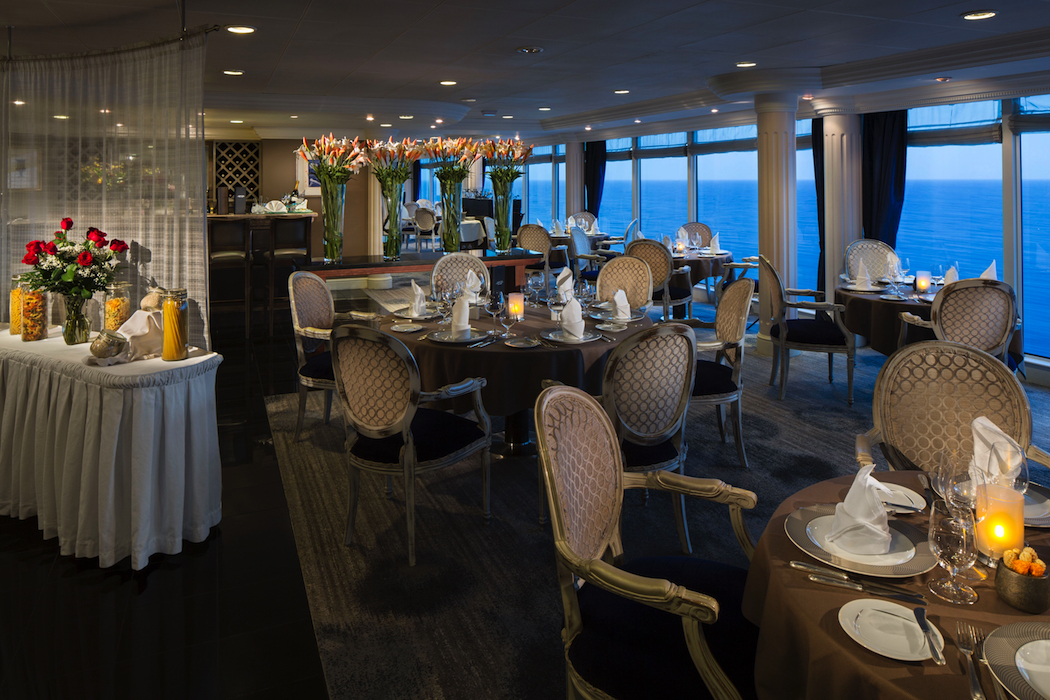 One of the most appealing features of the Azamara Journey is the extended time in ports with overnight stays, including night time excursions to special events and concerts. The size of the ship enables it to visit ports not available to larger ships. In 2017, Azamara will take passengers to more than 200 ports, in 68 countries, including 195 late night stays and 82 overnights. Cruises include featured destinations, such as Alaska and special cruises to visit world events, such as the World Cup in St Petersburg, the British Open and the Monaco Grand Prix.
Azamara journey is back in Australia in January 2018 with a season of unique cruises in southern waters including destinations such as Kangaroo Island, Esperance and Singapore. Also, check out the other upcoming destinations for a more intimate and sophisticated cruising experience.
More information: Azamara Club Cruises.
Maurie had lunch on board Azamara Journey as a guest of Azamara Club Cruises. All photos supplied by Azamara Club Cruises.