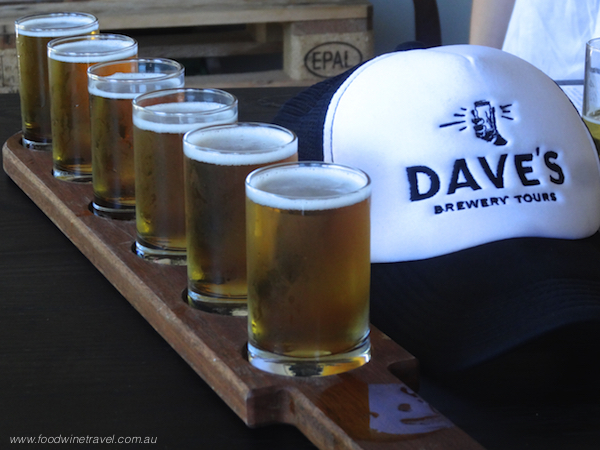 In the craze for recipes with four ingredients, I can't find anything about making beer. This is probably because you can't just put water, malt, hops and yeast in a bowl and mix them together. There is an art to brewing beer. This art is finding expression on the northern beaches of Sydney with the establishment of some excellent craft breweries.
The surf, sun and great beaches are not just the only reason to take the trip across Sydney Harbour. The region's character has inspired an emphasis on summer-style beers and particularly Saison variations. This farmhouse beer originating in the French-speaking region of Belgium was traditionally brewed in winter but drunk by farm workers in summer – often in fairly large quantities. The style is popular in America but not well known or readily available in Australia. It goes well with the leisurely lifestyle of the northern beaches and the casual but tasty food offered by the breweries.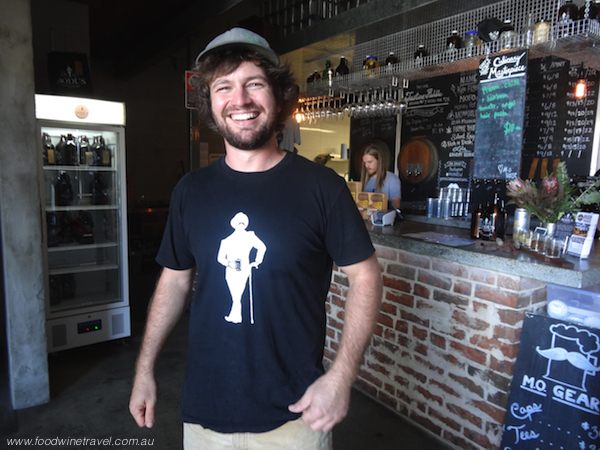 Modus Operandi has not been established long in Mona Vale, but long enough to pick up at least 10 awards for their beers. With an American brewer, David James ("DJ") McCready (above), it's probably no accident that among their range of seven regularly brewed and three seasonally brewed beers they feature three Saisons. Their Pepper in the Rye is typical of the fruity and spicy flavours often associated with Saison style and in their Honey Pot Saison they're using local stringy bark honey to give it colour, aroma and a rich flavour.
Their standout for me is the award winning M.O.na Pale, a pale ale that's crisp, clean, citrusy and a great accompaniment to their Ernest burger – one of the best hamburgers I've had in a long, long time. Another standout is the Zoo Feeder IPA with strong malt flavours and a magic blend of Australian and American hops. The range of beers on offer is so good that the best thing to do is to get a tasting paddle and try them all. I don't know how they do it but I'd say that the crafty buggers at Modus Operandi just have a way of brewing beer.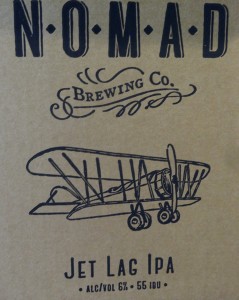 Down the road at Brookvale, the NOMAD Brewing Company is a joint Italian-Australian venture creating a spirit of adventure and passion in craft beer. Their Saison, Long Trip is something else with the addition of coffee beans and aromatics from wattle seeds and organic Tasmanian pepper – something unique that you just have to try. Their Crussin Aussie Ale, Sideways Pale Ale and Jet Lag IPA are all fruity beers with distinctive hop flavours that are ideal for summer. With these beers, NOMAD has produced an endless summer.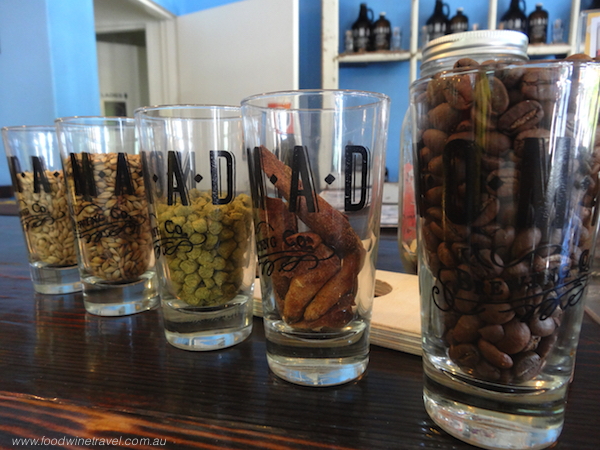 Brooks Carretta, their head brewer, is showing great innovation and style with what he's putting in the mash. I really liked their Sideways Pale Ale. It's only 4% ABV but has some of the best hop flavour I've tasted in a pale ale. Their menu has some great beer matches in a relaxed and comfortable setting with a lot of quirky retro objects amongst the décor. Brookvale Oval is nearby but I'd say forget the football and just go to NOMAD.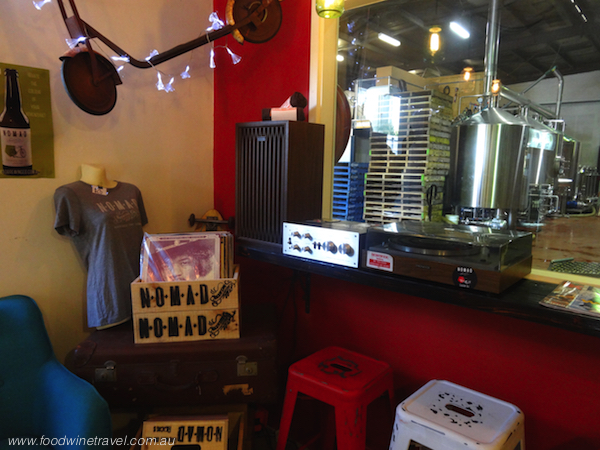 Manly is famous for its pine trees but there are four that stand out from the rest and have done for some time. 4 Pines is probably the best known of the northern beaches brewers and their beers are probably the most widely available (although I recently found the M.O.na Pale on tap at the Grain Store in Newcastle – a craft beer café well worth a visit if you're in the Hunter Region).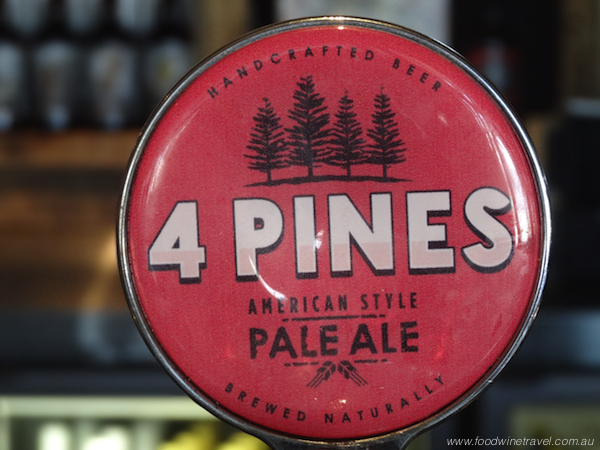 I've been drinking the 4 Pines Pale Ale for a few years now and will always pick it out of the bottle shop fridge before lots of others. All you have to do is literally walk off the Manly ferry and across the road to where they have the 4 Pines Keller Door – a café with a relaxed atmosphere and good food and where they're brewing small batch beers and experimenting with new ingredients and styles. A fine example currently available is the Keller Door Imperial India Brown Ale.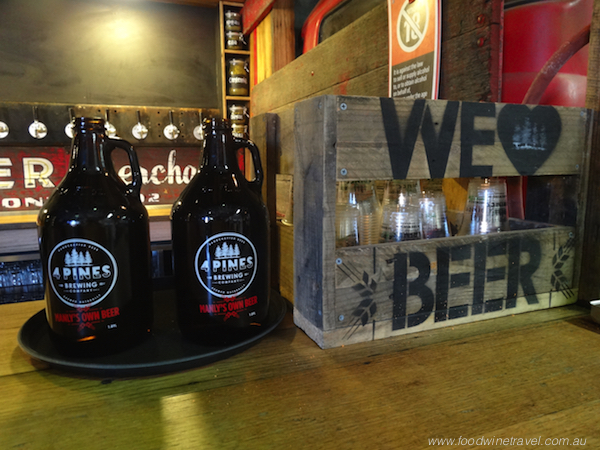 One of the most popular in their range is the Kolsch with a golden colour and a hint of citrus. It's the sort of beer that non-beer drinkers will try, then say "that's not bad, really". They also do an English IPA and an American IPA and if you haven't compared them, it's worth the taste test. Their range covers an Australian, New Zealand and Belgian pale ale, as well as a Hefeweizen (German style wheat beer), a stout and an ESB (Extra Special Bitter). At the 4 Pines Brew Pub there's something for every beer taste.
4 Pines' main brewing operation is in Brookvale where they have opened a new brew pub in a funky industrial retro-style setting – nothing like sampling your beers off the back of a vintage truck.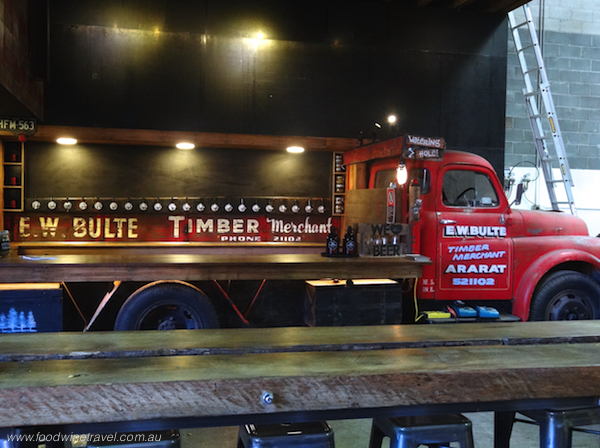 Their senior brewer, Garrett Sherman (below), is a Canadian who actually learnt his craft in Ballarat, just to remind you that there's always been a Canadian-Australian synergy. He's doing some great things with just four ingredients.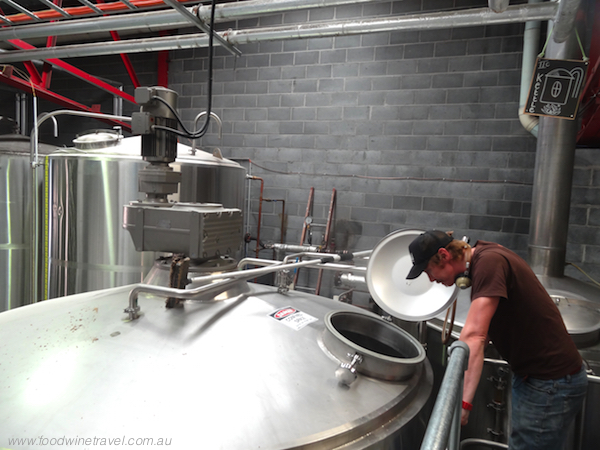 In the interests of responsible drinking and if you want to try all the northern beaches' breweries in one go, then take one of Dave's Brewery Tours. Dave (below) is extremely knowledgeable about beer and has all the right ingredients for a very pleasant day. Along the way, you can hear Dave's beer story and share your own. He reckons that if you aren't a beer drinker at the start then he can convert you – a big claim but perfectly feasible given what's on offer on the northern beaches.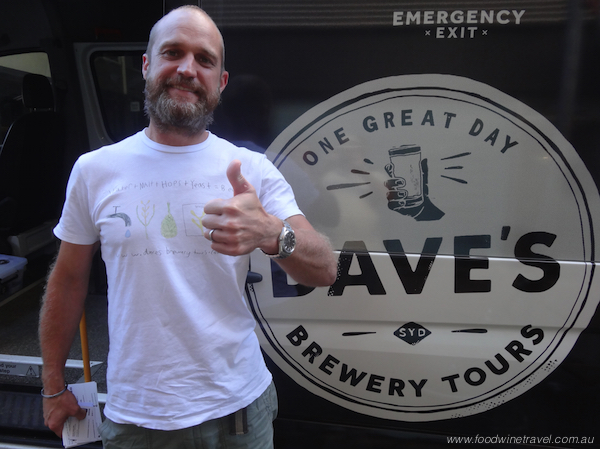 Fact File:
Dave's Brewery Tours
Visit: davesbrewerytours.com.au