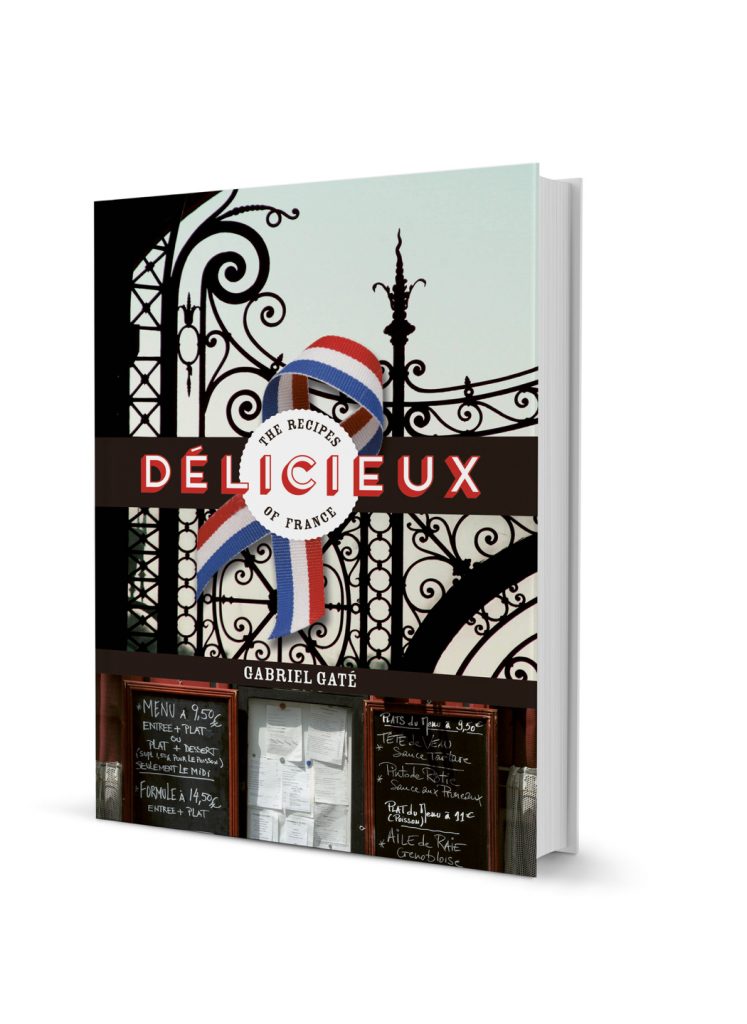 Gaté's Tour de France
Every year when the Tour de France is on TV, the highlight for me is watching Gabriel Gaté and his travel/cooking segments. I'm not so much interested in the race itself. I'm more interested in the unfolding scenery and the dishes that Gaté presents as he follows the race around regional France.
There could be few people more qualified than Gaté to bring French food into the Aussie home. Born in the Loire Valley, he trained as a chef in France before moving to Australia and kicking off a career as a chef, cookery teacher and television presenter. He has been going backwards and forwards to France a couple of times a year, and leads gourmet tours there (oh to be on one of those!)
Gaté's maternal grandmother, Pascaline, was the family cook and it was her that inspired him to become a chef. He trained and worked in Michelin-starred restaurants, and since his arrival in Australia has authored 23 cookbooks.
Many of them grace my shelves but his latest book, Délicieux, published by Hardie Grant Books, is surely his loveliest yet. It's beautifully designed and presented, and filled with charming travel photography. (The only thing lacking, in my humble opinion, are captions identifying where the pictures were taken.)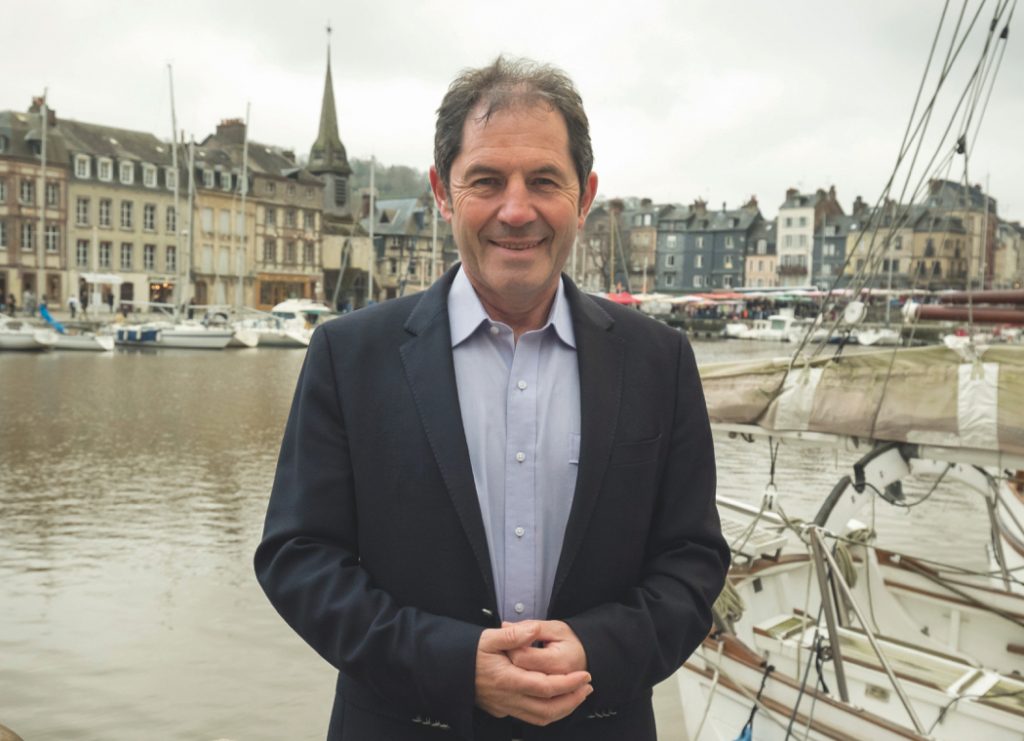 Gaté has selected recipes from every corner of France, from the fish and seafood, butter and cream of Normandy, to the Mediterranean vegetables and olive oil of Provence, to the pork and cabbage dishes of Alsace.
I've recently returned from a few weeks driving around regional France, a pastime I adore, so Délicieux is resonating with me right now. The recipe here is a particular standout since we spent some of our time (never enough) enjoying the delights of the Alsace wine region. Alsatian Riesling is outstanding and the dish here is a fine example of a festive Alsatian dish.
**Buy Délicieux from Book Depository
Food Wine Travel gets a small commission on purchases through this link but it doesn't cost you any extra.
CHICKEN CASSEROLE COOKED IN RIESLING
(Poulet au Riesling)
Serves 4
12 parsley stalks
1 bay leaf
2 thyme sprigs
4 chicken drumsticks (skin on or off)
4 chicken thighs (skin on or off)
salt
freshly ground black pepper
1 tablespoon olive oil
20 g (¾ oz) butter
2 French shallots, chopped
2 tablespoons cognac or brandy
200 ml (7 fl oz) Alsace riesling
a little grated nutmeg (optional)
300 g (10½ oz) baby mushrooms
juice of ½ lemon
100 ml (3½ fl oz) pouring cream
2 egg yolks
3 tablespoons chopped parsley
Use kitchen string to tie the parsley stalks, bay leaf and thyme together. Season the chicken pieces with salt and pepper. Heat the oil and half the butter in a large heavy-based saucepan. Brown the chicken pieces over a high heat for 2–3 minutes. Add the shallots, shake the pan and cook for 2 minutes.
Add the cognac to the pan, stir well, remove the pan away from the stove, then carefully flame the chicken pieces. When the flame dies down, add the wine, nutmeg and herbs. Return the pan to the stove, bring to a slow simmer, cover with a lid and cook for about 25 minutes.
Meanwhile, melt the remaining butter in a frying pan. Sauté the mushrooms until just tender. Add them to the chicken and simmer for 3 minutes. Stir in the lemon juice.
In a medium bowl, whisk together the cream and egg yolks. Pour in 250 ml (8½ fl oz/1 cup) of the hot cooking liquid from the chicken, whisking continuously. Pour the mixture back into the pan and stir gently over a low heat for a few minutes (it must not boil). Discard the bouquetgarni, add the chopped parsley and serve.
This is an edited extract from Délicieux by Gabriel Gaté, published by Hardie Grant Books, and is available in stores nationally. Recipe and images reproduced with permission of Hardie Grant Books.
This post was originally published in PS News online.