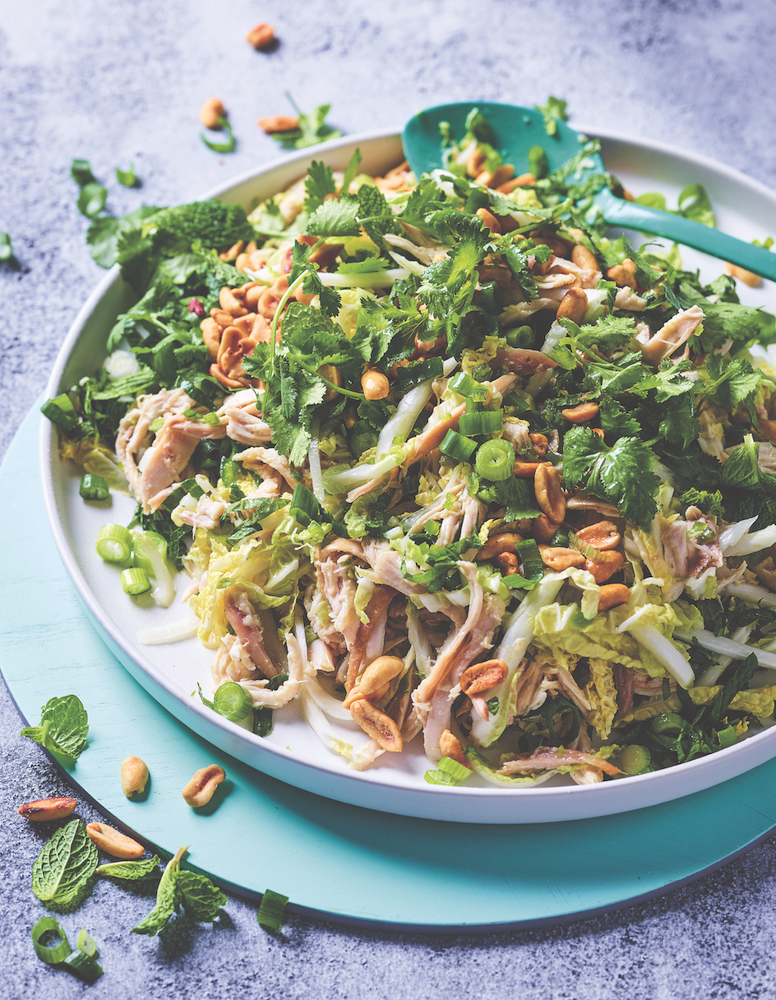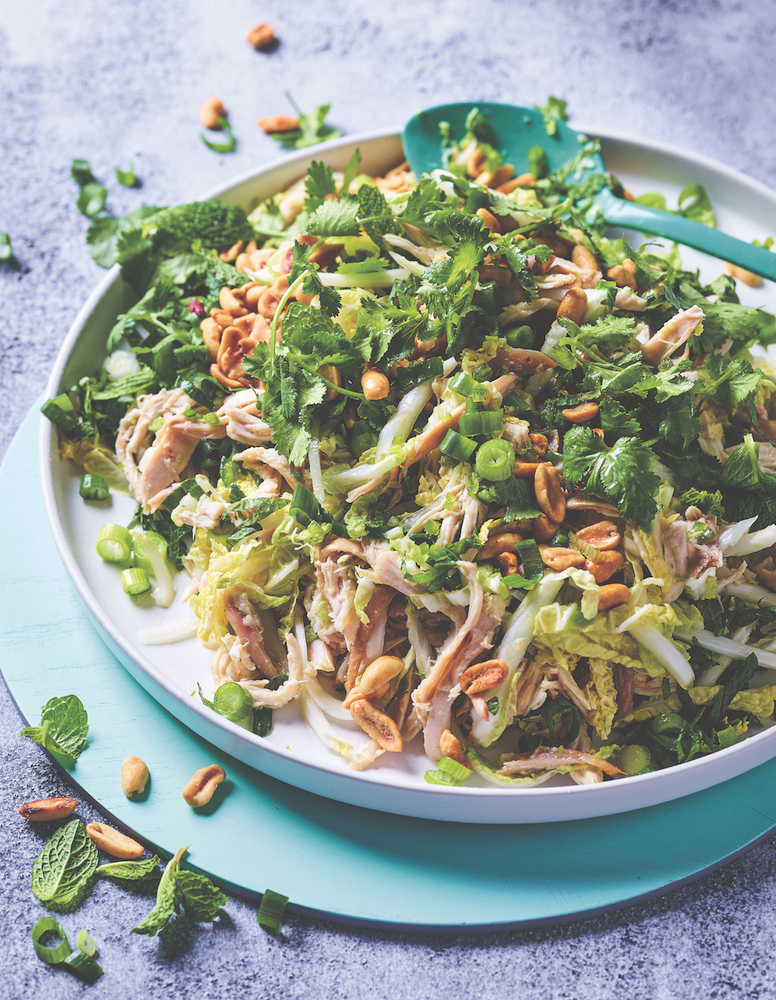 Based on the success of his Yummy Easy Quick book, Matt Preston has gone global this time, with Yummy Easy Quick Around The World. This huge compendium has 135 of Preston's favourite iconic dishes, from 11 of the world's great cuisines. All are quick to prepare using easy-to-find ingredients. Most can be prepared quicker than you can have a takeaway delivered.
A judge on television's MasterChef Australia, a columnist for various magazines and author of five best-selling cookbooks, Preston is known for his quick and easy recipes that draw on the world's great flavours. In this edition you'll find recipes from Japan, China, Thailand, Vietnam, France, Spain, Greece, Italy, the Middle East, North Africa, India and Mexico.
The Asian recipes are particularly appealing, with cheats' versions of various recipes including pork ramen, Peking duck pancakes and this Thai chicken salad. It's a great recipe if you are wanting to feed the hordes.
This recipe uses a store-bought roast chicken but Preston says the salad is even more virtuous if you use slices of gently poached chicken breast. You could also try it with lemon juice instead of lime for a slightly different twist.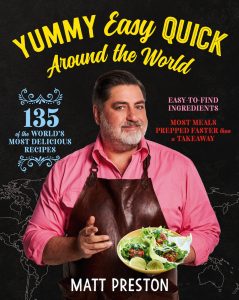 Cheat's Thai Chicken Salad
Serves 4
75 g coarsely grated palm sugar or caster sugar
2 garlic cloves
juice of 3 to 4 limes, plus extra if needed
2 tablespoons fish sauce, plus extra if needed
1 bunch coriander, leaves picked, stalks and roots cleaned and finely chopped
1 store-bought roast chicken
1 small wombok, finely shredded
1 bunch mint, larger leaves shredded, small leaves left whole
200 g salted peanuts, toasted
6 spring onions, white and dark green parts sliced into coins
3 jalapeno chillies, deseeded and finely chopped (or use 3 bird's eye if you like it hotter, or 3 long green if you like it milder)
Start by making a dressing. Place the sugar, garlic, lime juice, fish sauce and chopped coriander stalks and roots in the bowl of a small food processor and blitz until the mixture is as fine as you can get it. Run it through a sieve with a bowl underneath, then taste and adjust the dressing with more lime or fish sauce if needed. This dressing should be sour, a little salty but with a backbone of sweetness. You'll know it's right when you taste it and go 'yum'.
Remove the skin from the chicken, then rip off the flesh and place it in a bowl. Now shred your chicken. A fun way to do this is to use your hand-held electric beaters!!!
Place the shredded chicken, wombok and shredded mint in a large serving bowl. Add enough dressing to wet everything and gently toss to coat. Throw over the peanuts, spring onion, chilli, coriander leaves and small mint leaves, and serve with any remaining dressing on the side.
Recipe and images from Yummy Easy Quick: Around the World by Matt Preston. Photography by Mark Roper. Published by Plum and used with the publisher's permission.
This story originally appeared in PS News online.