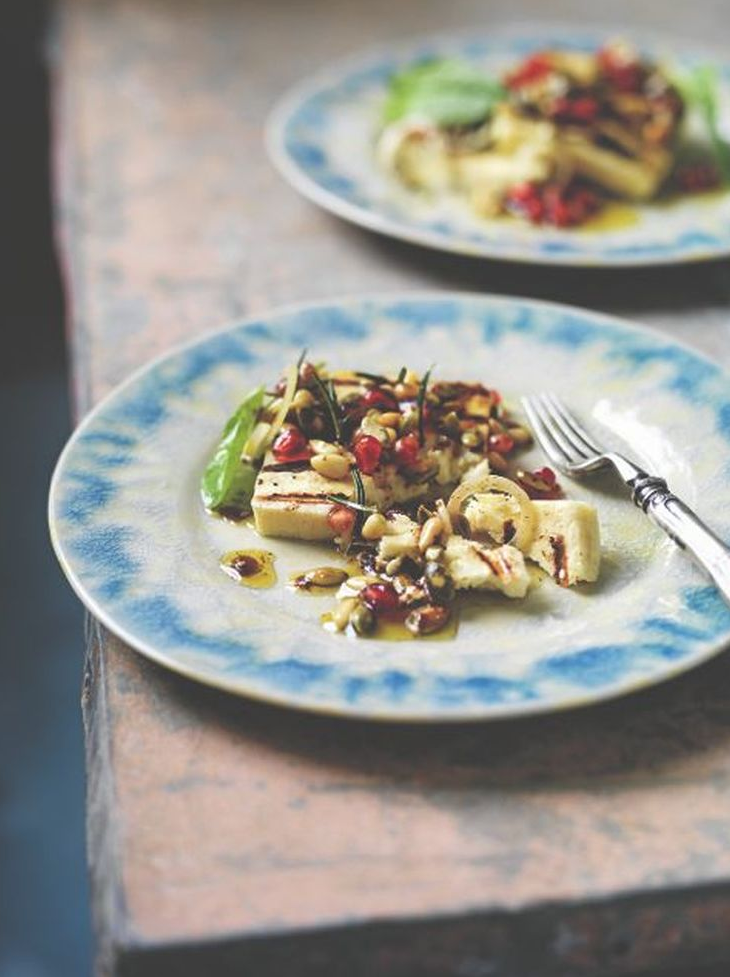 Over the past three years, Shane Delia has been on a journey that has taken him through the ancient lands of Persia, the Ottoman Empire, the Phoenicians, the Moors and Andalucia. From Morocco, Malta and Andalucia in the west, to Turkey, Lebanon and Iran in the East, the food and flavours of the Middle East permeate almost every aspect of daily life.
Delia, chef and owner of Melbourne's award-winning Maha restaurant, has had great fun exploring these cuisines for his Spice Journey series on SBS. Now in its third season, the series has aired in 135 countries across five continents. Yet Delia says – and this is no doubt part of his charm – "I'm not a natural TV presenter or a travel guide. I'm not a celebrity chef or wanting to be. I'm just a cook from Melbourne who loves his life and all that it encompasses."
In his new cookbook, Spice Journey, published by Murdoch Books, Delia offers recipes from his travels, along with gorgeous location shots by photographer Rob Palmer. Delia was born into a Maltese-Australian family, and his wife Maha is from a Lebanese family, so there's a very personal touch to the book as well.
Recipe seen throughout Lebanon
The Grilled Haloumi dish here is one that can be seen throughout Lebanon.
"I remember driving from Beirut to Sidon and stopping on the side of the road at a simple store where a man with a huge moustache was making fresh cheese sandwiches – one man, a toaster, some labneh, haloumi, a mound of fresh flat bread, spices, olive oil and a few other bits and pieces. He had a line out the door!" Delia says.
"This man cooked me a toasted sandwich with haloumi and za'atar drizzled with olive oil and local sea salt. I sat on the kerb out the front of his shop and savoured every mouthful. Simple, fresh and cooked with love."
**Buy Spice Journey from Book Depository.
**Buy Spice Journey from Amazon.
Food Wine Travel gets a small commission on purchases through these links but it doesn't cost you any extra.
GRILLED HALOUMI WITH POMEGRANATE AND SUMAC DRESSING
Serves 8
INGREDIENTS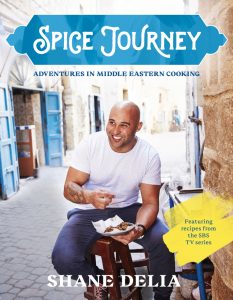 1 teaspoon pepitas (pumpkin seeds), toasted
seeds from 1 small pomegranate
1 tablespoon pomegranate molasses
1 teaspoon za'atar (or dried thyme)
1 cocktail onion, finely diced
1 teaspoon pine nuts, toasted
1 tablespoon sumac
a few rosemary sprigs
150 ml olive oil
pinch of salt flakes
300 g haloumi cheese, sliced into 1 cm thick portions
METHOD
Combine all the ingredients, except the haloumi, in a mixing bowl. Check for seasoning and adjust if necessary.
Heat a large chargrill pan or frying pan over high heat. Add the haloumi and cook for one minute on each side or until golden. Press the haloumi with a spatula – when there is no resistance the haloumi is cooked. Remove the haloumi from the pan and transfer onto paper towel to drain, then divide among serving plates.
Drizzle over the pomegranate and sumac dressing and serve immediately.
Recipe and images from Spice Journey, by Shane Delia, published by Murdoch Books and reproduced with permission of Murdoch Books.
This post was originally published in PS News online.