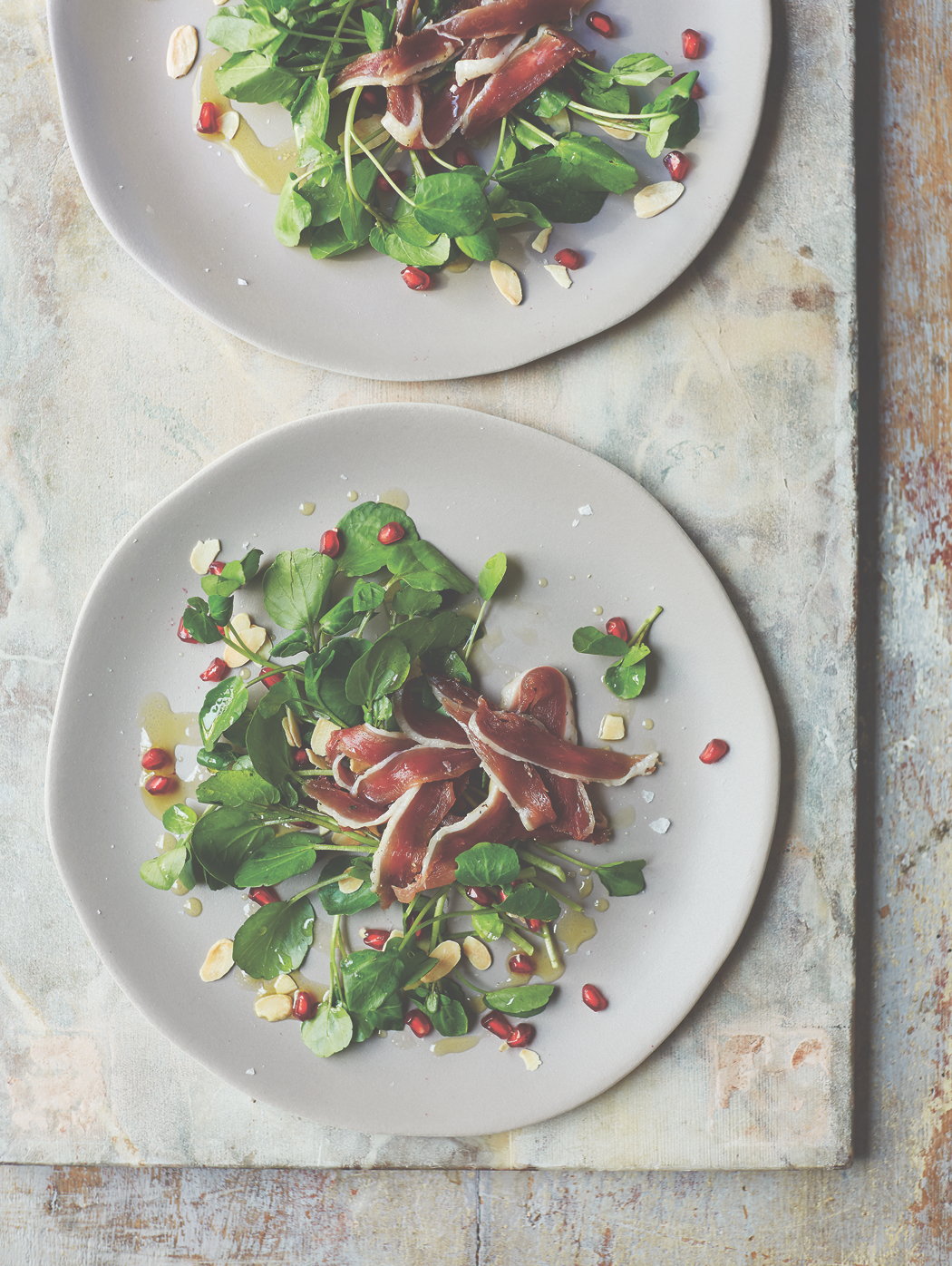 Fabulous seafood, cider, pintxos, wonderful markets, stunning backdrops and stellar restaurants – Spain's Basque country really does have it all! At its heart, the city of San Sebastián has more 3-star Michelin restaurants per capita than anywhere else in Europe. Given that I've been just about everywhere else in Spain, it's a major oversight that I've not yet visited this fiercely proud region in northern Spain, bordering the Atlantic Ocean and France. That's a situation I'm keen to rectify, but in the meantime, I'll content myself with a copy of José Pizarro's book, Basque, published by Hardie Grant Books.
Pizarro is a Spanish-born chef with a string of restaurants in London, as well as a television presence on the BBC's Saturday Kitchen and UKTV's Food Market Kitchen. He already has one book to his name, Seasonal Spanish Food, which won a Gourmand World Cookbook Award. In 2014 he was voted one of "100 españoles", a prestigious award for top Spaniards around the world in recognition of how they have brought their talents to the masses and how they have shown their Spanish pride and love of the country through their work.
Best-loved Basque dishes
Pizarro's love for his country infuses every page of Basque, which has gloriously evocative photos of the region as well as its splendid cuisine. He shows how to create some of the best-loved Basque dishes, including Bacalao (salt cod with pisto and allioli) and Hake à la plancha with potatoes. Seafood, of course, features strongly in the book. Fish is a big part of the Basque diet, but meat is important as well, and the Basques particularly love big hunks of meat, so you'll also find recipes like T-bone with anchovy salsa, typical of what you'll find in a Basque cider house.
Pizarro dispels the myth that creating tapas is laborious, showing how easy it is to take the great experience of being in the little bars of San Sebastián into your own kitchen. He has put together menus and drinks suggestions to help you plan, shop, cook and, most importantly, enjoy this wonderful way of eating and socialising.
I love the freshness and simplicity of the salad here, which uses two of my favourite ingredients, duck and pomegranate. Although the salad is quick to prepare, you will need to plan ahead as it will take several days for the duck to cure. It took a long time for Pizarro to perfect this recipe, but he is happy he persevered. "The end result is delicious," he says. "You'll feel very proud of yourself once you've done it."
**Buy Basque from Book Depository.
**Buy Basque from Amazon.
Food Wine Travel gets a small commission on purchases through these links but it doesn't cost you any extra.
HOME-CURED DUCK HAM WITH POMEGRANATE SALAD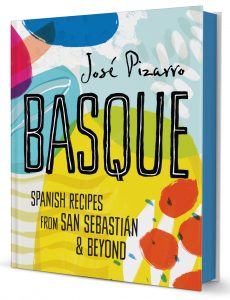 Serves 8
4 duck breasts
200 g (7 oz) caster (superfine) sugar
300 g (10½ oz) flaky sea salt
1 tablespoon freshly ground black pepper
FOR THE SALAD
few large handfuls of watercress
seeds of 1 pomegranate
1 tablespoon Moscatel vinegar or sherry vinegar
sea salt and freshly ground black pepper
2–3 tablespoons extra-virgin olive oil
50 g (2 oz) toasted flaked almonds
Put the duck into a plastic container. Mix the sugar, salt and pepper together and cover the duck breasts with the mixture.
Cover and chill in the fridge for 12 hours.
Remove the duck breasts from the curing mix and wipe with a cloth. Take a skewer and push it through one end of the duck breasts so they hang down. Tie some string around each end of the skewer, hang inside the fridge and leave to dry for 7–10 days.
The meat should be firm to the touch when you squeeze it gently.
Once the duck is ready, put the watercress and pomegranate seeds in a bowl. Mix the vinegar with some seasoning and olive oil and toss with the leaves. Scatter in the almonds.
Divide the watercress and pomegranate salad between small plates. Use a very sharp knife to finely slice the cured duck and serve on top of the salad.
Recipe and image from Basque, by José Pizarro. Published by Hardie Grant Books and reproduced with permission of Hardie Grant.
This post was originally published in PS News online.