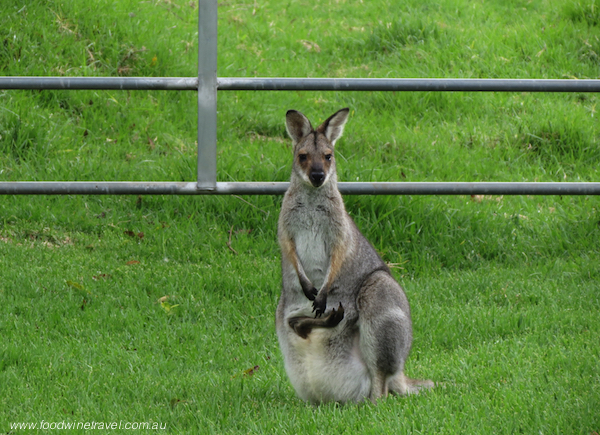 The area around Killarney in Southern Queensland is a bucolic landscape of rolling green hills and deep secluded valleys. It's also a fantastic place for spotting native wildlife. This wallaby gave us the death stare as we rocked up to Spring Creek Mountain Café & Cottages, but then left us to enjoy the quiet solitude of our temporary home. Note the two little legs poking out of her very full pouch.
Photo & text © Christine Salins
You might also like: Exploring Killarney.
View more Postcards of the Week