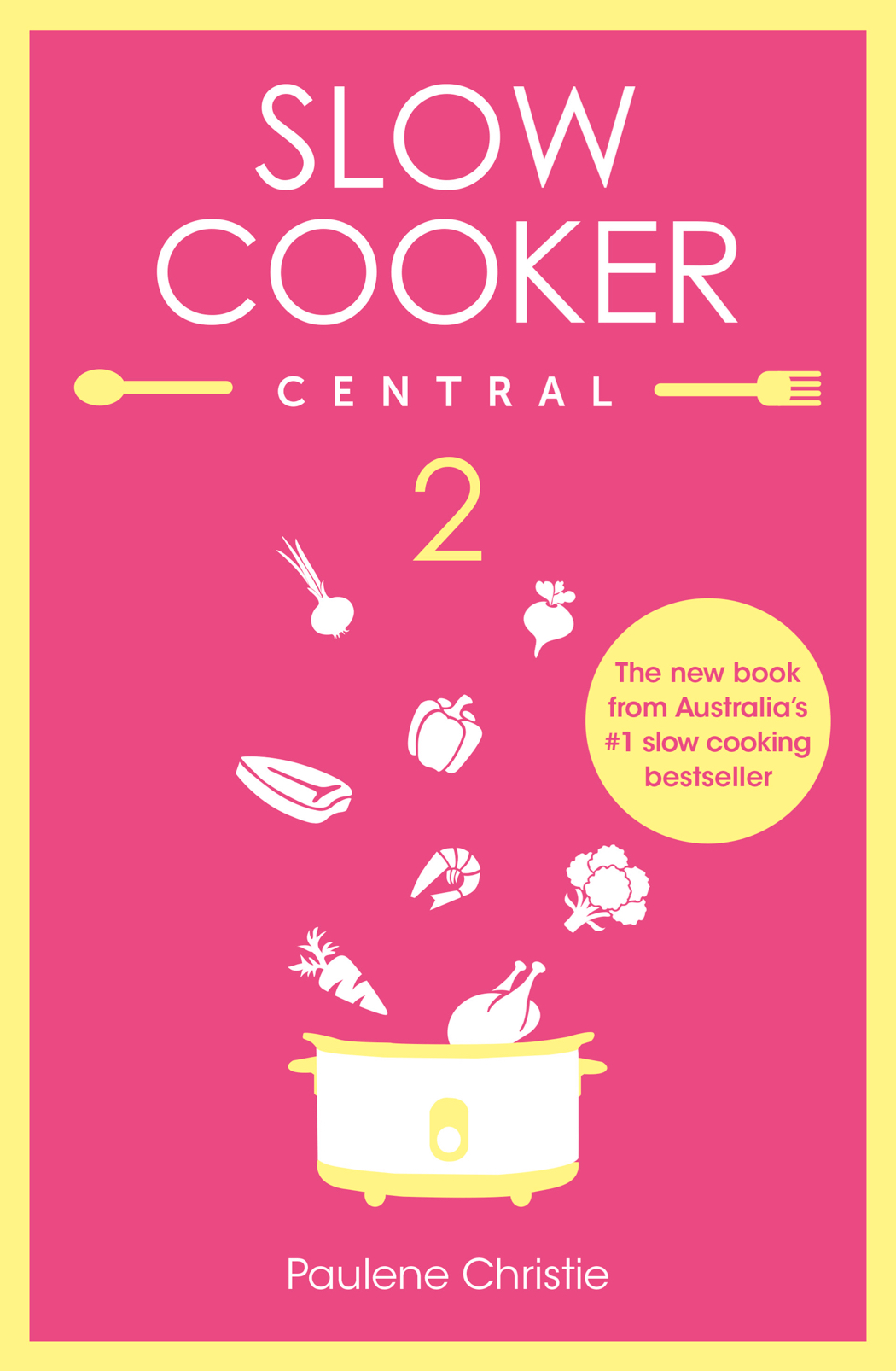 When we reviewed Paulene Christie's first book, Slow Cooker Central, a second book was already in the pipeline, such is the popularity of her slow cooker community. The Queensland woman started the Slow Cooker Recipes 4 Families Facebook group in 2012 and within 18 months had an active community of 270,000 members.
Today, she has 425,000 followers and a team of six to help administer the page. If you enjoy slow cooking, you'll enjoy Christie's new book, Slow Cooker Central 2, published by ABC Books, which has 270 new recipes, as well as tips and tricks.
If you haven't discovered slow cooking, you should try it. It's a boon for busy, working folk, as you can set and forget. Pop ingredients into the cooker before going to work and delicious smells will be wafting through the house when you walk in the door later in the day.
It's economical too. According to Christie, the cost is about 4 cents per hour, compared with 60 cents per hour for a conventional oven. You can also use cheaper cuts of meat.
Recipe for Creamy Potato Bake
In this latest volume, Christie includes the size of the slow cooker used in every recipe. To whet your appetite, the recipes include favourites such as Butter Chicken, Simple 'n Saucy Pork Chops, Smoky Barbecue Chicken with Bacon, Moroccan Lentil Soup and Burmese Curry.
Christie loves creamy potato bake, a great side dish to many meals. "Serving it in individual ramekins like this really adds a nice touch to your plated presentation," she says in the recipe here.
The dessert recipe was an old one she had made for years in an oven. "It translates perfectly to the slow cooker," she says. "The end result is caramelised bananas in the most decadent sauce. It's lovely served with creamy vanilla ice–cream to balance the sweetness of the caramel."
**Buy Slow Cooker Central 2  from Book Depository.
Food Wine Travel gets a small commission on purchases through this link but it doesn't cost you any extra.
INDIVIDUAL CREAMY POTATO BAKE CUPS
Serves 4 as a side dish
Preparation 15 mins
Cook 4 hours • Cooker capacity 6 litres
2 large potatoes, peeled and thinly sliced
¼ onion, finely diced
50 g (1¾ oz) bacon, diced
1 teaspoon crushed garlic
2½ cups grated tasty cheese
250 ml (8½ fl oz/1 cup) cooking cream
Paprika, to garnish
Lightly grease four ramekins. Layer half of the potato slices in the ramekins. Scatter the onion, bacon and garlic over the potato, and sprinkle ½ cup grated cheese over the ramekins. Top with the remaining potato slices and pour over the cream.
Pour water into a slow cooker to create a water bath approximately 2 cm (½ inch) deep. Lay a metal trivet in the water and place the ramekins on top, to elevate them out of the water. Cover, putting a tea towel (dish towel) under the lid, and cook on HIGH for 3½ hours.
Top each ramekin with ½ cup of the remaining grated cheese. Lightly sprinkle some paprika over the top to give a browned appearance. Continue cooking for 30 minutes.
Note: You can also finish the dish in a hot oven, to brown.
BANANAS IN CARAMEL SAUCE
Serves 4
Preparation 5 mins
Cook 40 mins • Cooker capacity 7 litres
4 bananas, peeled and sliced lengthways
50 g (1¾ oz) butter
½ cup light brown sugar, lightly packed
1 tablespoon apple juice
Line a slow cooker with baking paper and place the bananas slice side down. In a heatproof bowl, melt the butter in a microwave. Add the brown sugar and apple juice and stir to combine well. Pour the mixture over the bananas.
Cover, putting a tea towel (dish towel) under the lid, and cook on HIGH for about 40 minutes, or until the banana is soft and the syrup, thick.
Recipes and cover image from Slow Cooker Central 2, by Paulene Christie, published by ABC Books and reproduced with permission of ABC Books.
This story originally appeared in PS News online.