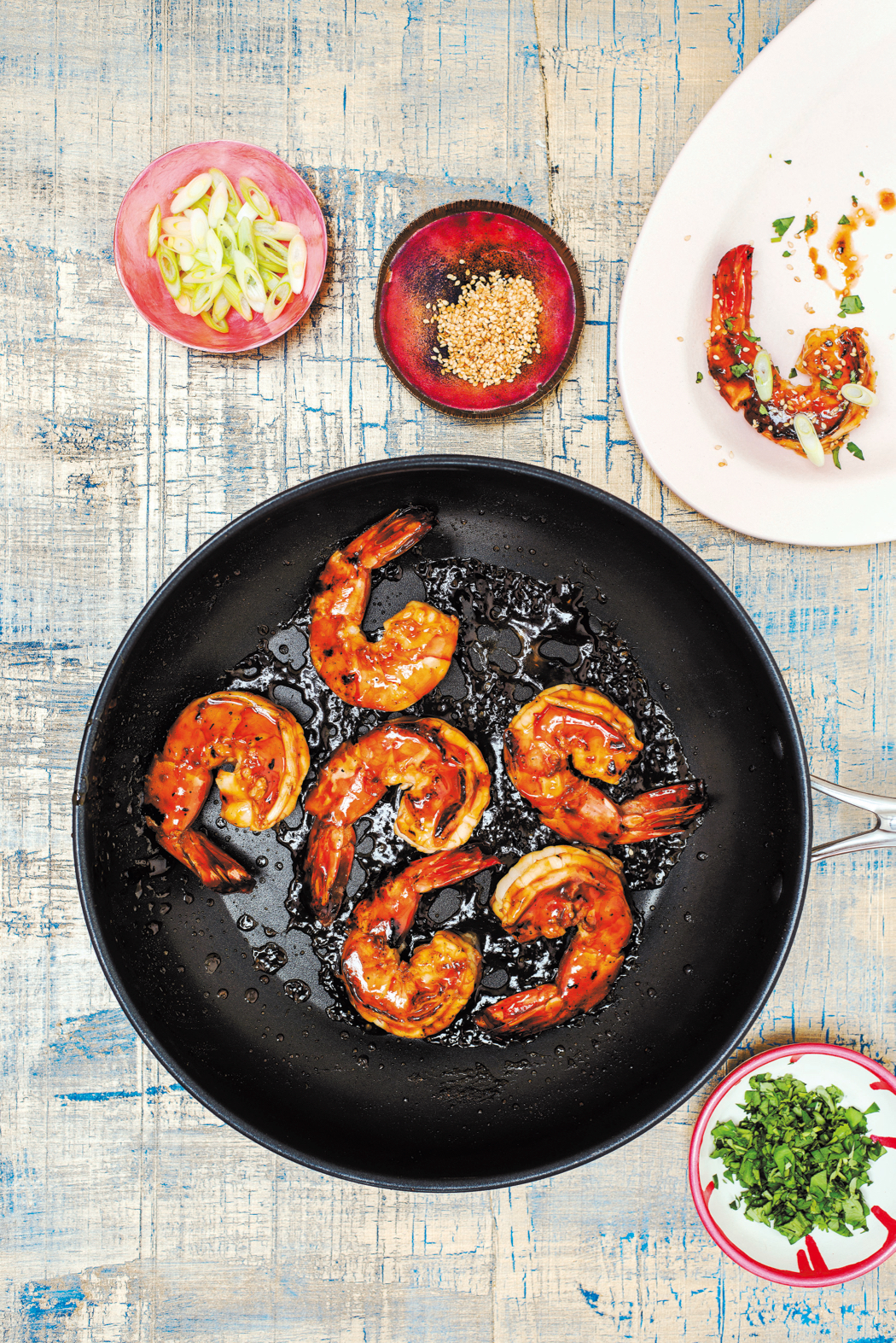 Sabrina Ghayour is frustrated when Middle Eastern food is summed up using the word "spice" or "spicy". It's a misnomer, she says. "Often it is about aromatics, citrus, the fragrance of herbs or even the way in which something is cooked and served," says the author of Sirocco, published by Hachette Australia. "Other times, it can be incredibly simple and pared right down to a key ingredient – an aubergine (eggplant), simply grilled and served with yoghurt, for example."
Ghayour, whose first book Persiana was an instant success in England, says the simplicity of Middle Eastern cuisine is often overlooked when, in most cases, the real food of the East is humble and uncomplicated. "Not everything has to be aggressively spiced or full of chilli heat. Sometimes, a wonderful balance and delicate contrast of flavour can deliver a refined subtlety that initially you wouldn't have thought possible."
Persiana was hailed "an instant classic" by Observer Food Monthly, while England's Sunday Telegraph described it as "the most exciting debut cookbook of the year".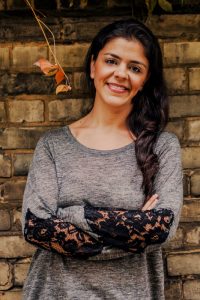 Ghayour has Middle Eastern heritage but grew up in England, and her dishes are infused with ingredients and cooking styles from the West. Hence the book's title: the word Sirocco derives from a Spanish Arabic word meaning "east wind". The recipes it contains are steeped in the roots of Middle Eastern cookery but take on a fresher, lighter approach that's more conducive to everyday enjoyment.
As well as the spectacular Tamarind Prawns here, you'll find recipes such as Marinated scallops with lime, chilli and shallot dressing; Citrus and za'atar chicken; and a stunning Nectarine pavlova with mint, almonds and tea syrup. Ghayour loves cooking with tamarind because its sourness can be balanced with sweetness to create something really delicious.
"Iranians love all things sour: lemons, limes, pomegranate molasses, young plums and tamarind," she says. "In this recipe, I simply mix tamarind paste with honey to make a marinade that has lots of flavour without much effort. These prawns are also great to skewer and are easy to cook on the barbecue."
**Buy Sirocco from Book Depository
Food Wine Travel gets a small commission on purchases through this link but it doesn't cost you any extra.
TAMARIND HONEY PRAWNS
Serves 4 to 6
800g raw tiger prawns (the biggest you can find), ideally peeled but with tails left on
vegetable oil, for frying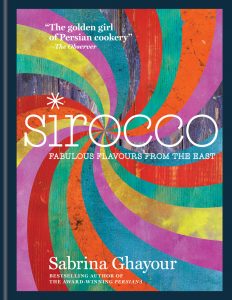 2 heaped teaspoons toasted sesame seeds
10g fresh coriander, leaves roughly chopped
3 spring onions, thinly sliced from root to tip
For the marinade:
100g tamarind paste
75g clear honey
2 garlic cloves, peeled and crushed
2 tablespoons light brown sugar
3 to 4 tablespoons chilli oil (or olive oil, if preferred)
sea salt flakes
To prepare the marinade, thoroughly blend the ingredients in a mixing bowl until the sugar dissolves. Add the prawns and work the marinade into them using your hands. Cover the bowl with clingfilm and allow to marinate at room temperature for 30 minutes.
Heat a large frying pan over a medium-high heat and drizzle in a little vegetable oil. Drain any excess marinade from the prawns, then fry them quickly on both sides until they are cooked through and slightly charred. Cooking times will vary depending on the size of the prawns – if using standard supermarket prawns, you won't need to cook them for more than 1 minute or so each side. But if you are using larger, meatier prawns, you may need to reduce the heat slightly and allow them to cook for a little longer.
The marinade is sticky and sweet, which means it will blacken in the pan slightly, so don't panic if the prawns look charred – they will still taste delicious. Serve sprinkled with toasted sesame seeds, coriander and chopped spring onions.
Recipe and images from Sirocco, by Sabrina Ghayour, published by Hachette Australia and reproduced with permission of Hachette Australia.
This post was originally published in PS News online.