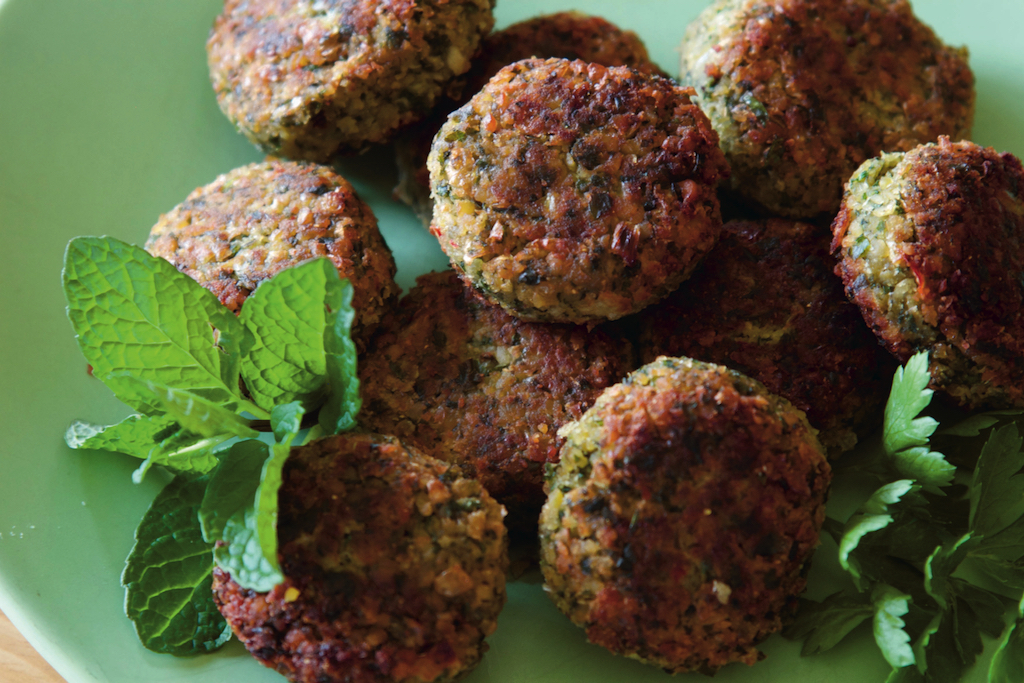 Living through the Dutch famine of 1944-1945 placed food at the top of Lolo Hobein's priorities. As a child in western Holland during the war, her weight plummeted to 30 kilos before she was sent off to live with a foster family in the country's east. They had vegetable gardens with pigs and chickens, and they collected wild herbs. Not only did she return home the following year weighing 45 kilos, she learnt a valuable lesson about food security and the importance of growing your own food at home.
Moving to Australia after the war, one of the first things Hobein did was plant a food garden around her Adelaide home. In the late 1990s, she developed a simple eight-week course teaching people how to grow vegetables. Then in 2010 she wrote a book, One Magic Square, with the intention of encouraging people to give food gardening a go.
"I figured if they only had a balcony, they could grow herbs and salad greens. Even people with a balcony could grow bean sprouts of alfalfa in a jar, or herbs or a lettuce in a pot," she said. "I hoped once people had managed their own square metre, they would be encouraged to grow more."
Grow food at home to help save the planet
Hobein went on to write Outside The Magic Square: A Handbook For Food Security, which continues the theme that growing food at home can help save the planet. Her latest book, Magic Little Meals: Making The Most Of Homegrown Produce (published by Wakefield Press) completes the unintended trilogy.
The cookbook was written in collaboration with Tori Arbon, who founded Magic Harvest, an organisation that connects neighbours as they grow their own food, share gardening and cooking workshops, and swap produce and skills.
The book is full of practical, handy tips for both the garden and kitchen. There's advice on growing and preparing more than 50 fruits and vegetables, along with recipes ranging from simple snacks and finger food to soups, salads, stews, curries and roasts. The recipe here is for making falafel from scratch, using dried chickpeas or broad beans with herbs, garlic and chilli from the garden.
All the recipes in Magic Little Meals are either vegetarian or vegan. In short, it's a celebration of everything that is delicious, seasonal and extraordinary about homegrown produce.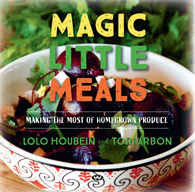 ---
Buy your copy of Magic Little Meals from Book Depository now, with free delivery worldwide
---
Falafel From Scratch
1 cup dried chickpeas or broad beans (soak overnight in cold water)
1 onion, finely chopped
2 cloves of garlic, finely chopped
Chilli to taste, seeded and finely chopped
Small bunches fresh parsley, coriander, celery and mint, finely chopped
1 teaspoon each of ground cumin and coriander
3 to 4 tablespoons chickpea flour (besan) or rice flour
1 egg
Breadcrumbs
Oil for frying
Drain the peas or beans and mash, or process in mixer with as little cooking fluid as possible. Mix onion, garlic, chilli and fresh herbs into the mash. Add salt and ground cumin and coriander, stir and taste. Add more spices if you wish. Stir in the flour spoon for spoon until you have a sticky dough. Roll small balls and flatten between hands before dipping into the whisked egg, then in breadcrumbs to cover both sides. Heat the oil, but not to smoking point, and slide in the falafels one after the other, frying them slowly to a nice golden crumb on both sides. You can freeze some when cooled, or you can freeze the balls before dipping and frying them – they defrost quickly enough.
Recipe and images from Magic Little Meals: Making The Most Of Homegrown Produce by Lolo Hobein and Tori Arbon, published by Wakefield Press and used with the publisher's permission.
This story originally appeared in PS News online.