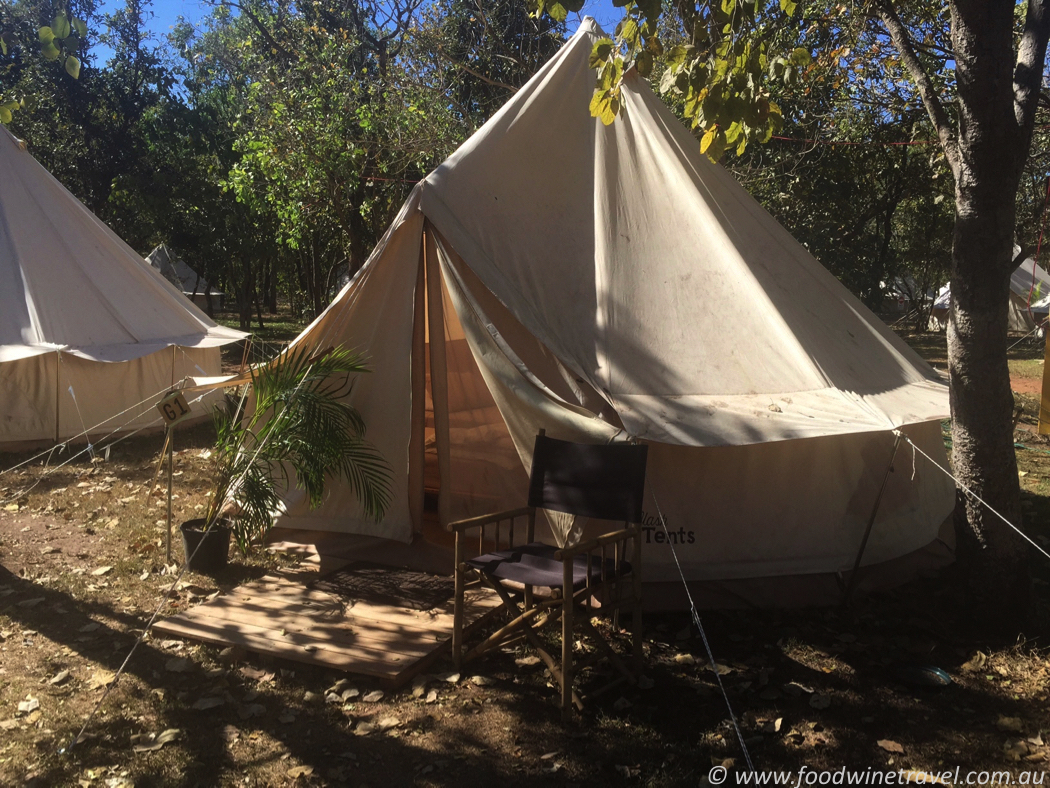 Australia's Top End was never high on my list of places to visit until recently. As a fairly 'worldly' 20-something, I have been lucky enough to explore many culturally diverse destinations, but in the past 12 months, as I have grown tired of long international flights and my purse strings have tightened, I have been determined to explore more of my own backyard and what Australia has to offer.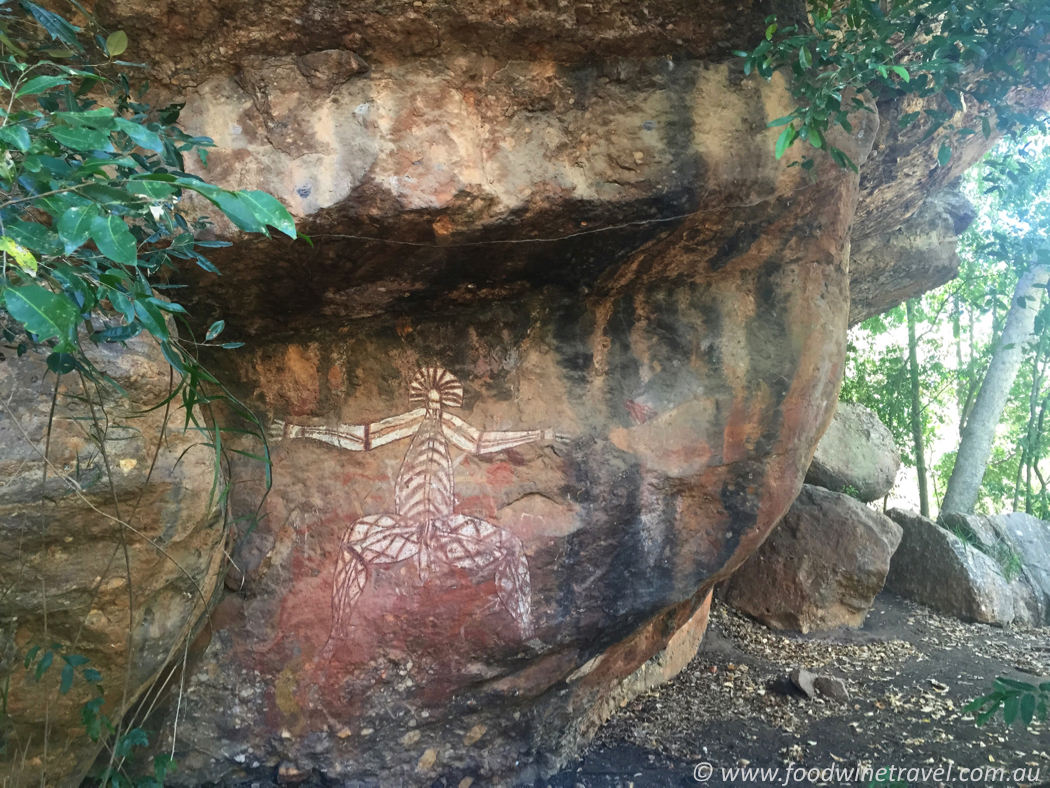 Earlier this year, I set myself a goal to finish visiting every capital city in Australia, and last on the list was Darwin, Northern Territory. The spectacular Kakadu National Park is a little over two hours' drive from Darwin, and there are two ways you can do it: 3-star or camp. Being on a budget, but appreciating the finer things in life, I opted for two nights at Cooinda Lodge's seasonal 'Flash Camp'.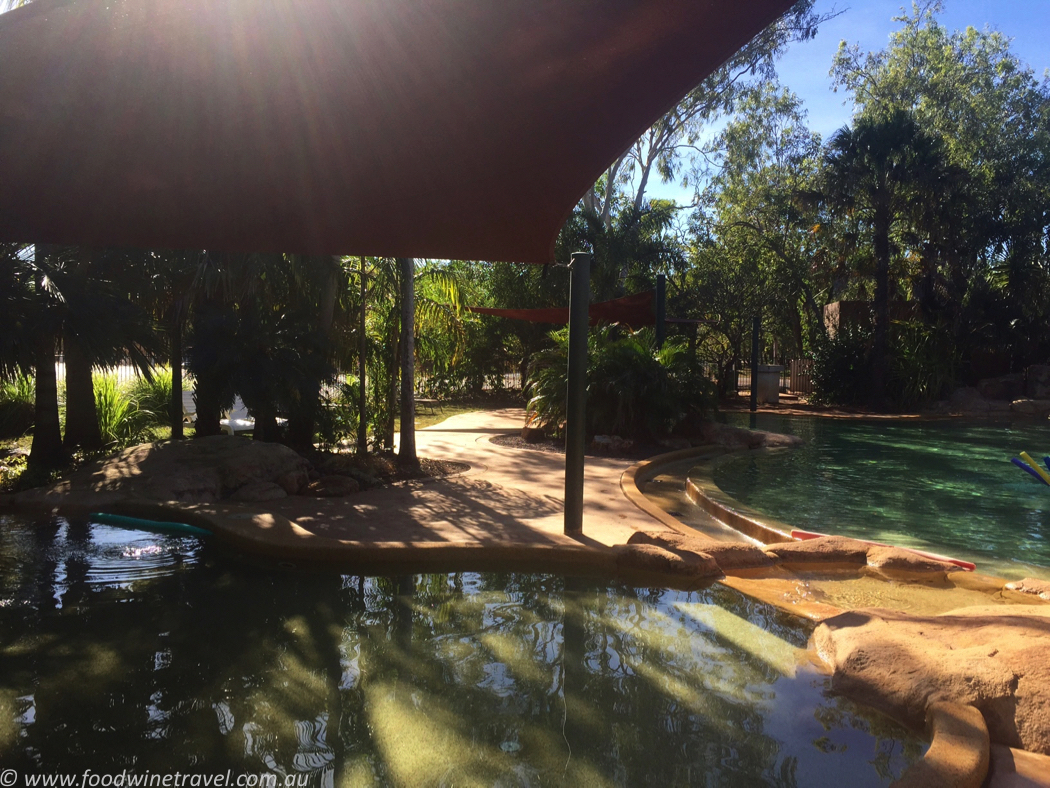 A hybrid between traditional camping and hotel accommodation, this 'glamping' experience offers creature comforts such as plush mattresses mounted on pallet frames with fresh linen changed daily, but with the community feel of a traditional campsite. Arriving at Cooinda at night, it felt like a tropical oasis within the often-dry park. With the glow of fairy lights and dim glow of the tepee-like tents, Flash Camp was its own little sanctuary.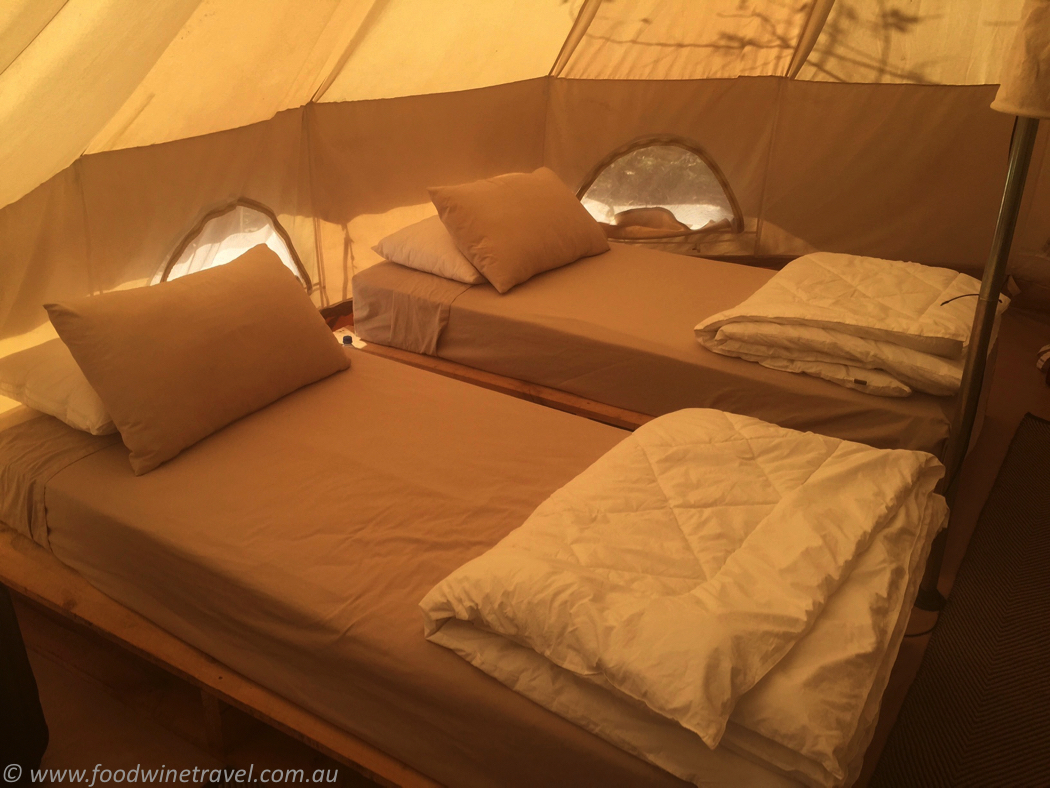 All the major sites are within easy driving distances from Cooinda and we spent the days trekking through sites such as Nourlangie and Ubirr, famous for both their rich natural beauty and their cultural significance. One bonus was the time of year we chose to visit. Fortunately, July is the dry season in the Top End so the climate, while still hot, was much more bearable than it might otherwise have been, particularly in the early morning and late afternoon. The nights were also very comfortable. The biggest bonus of visiting in July was that the Yellow Water billabong and adjacent wetlands had not yet dried up, making it the perfect place for a sunset cruise.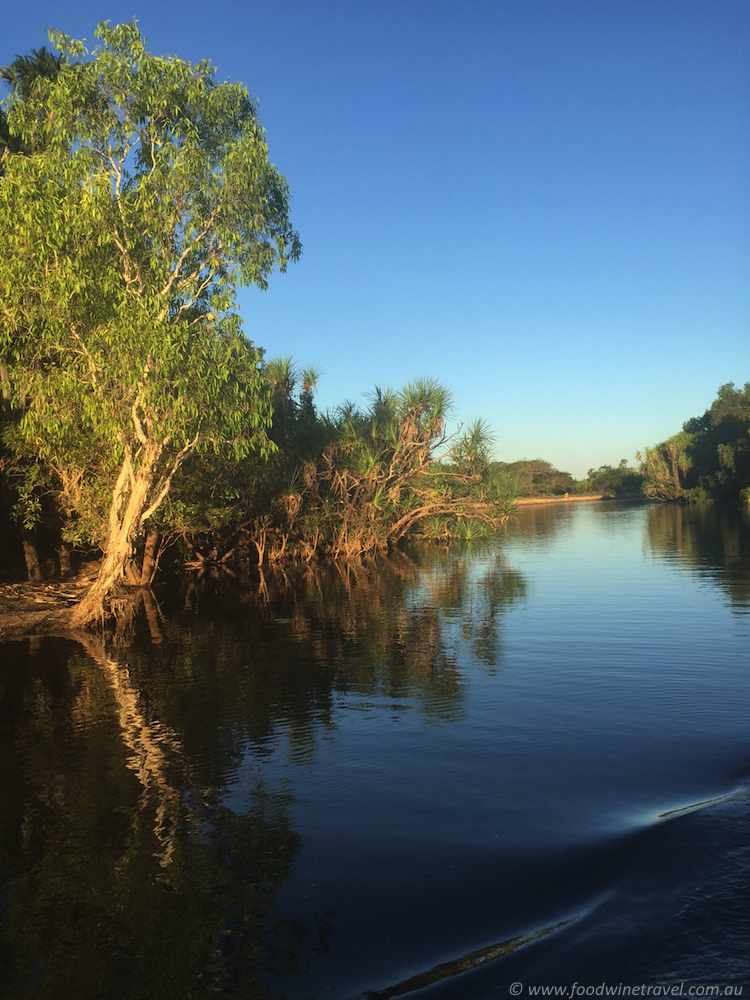 Yellow Water Cruises run cruises three times a day: sunrise, midday and sunset. The sunset cruise proved to be a fantastic choice, with knowledgeable guides who point out the flora and fauna and appear to genuinely love boasting about how they have the best office in the world.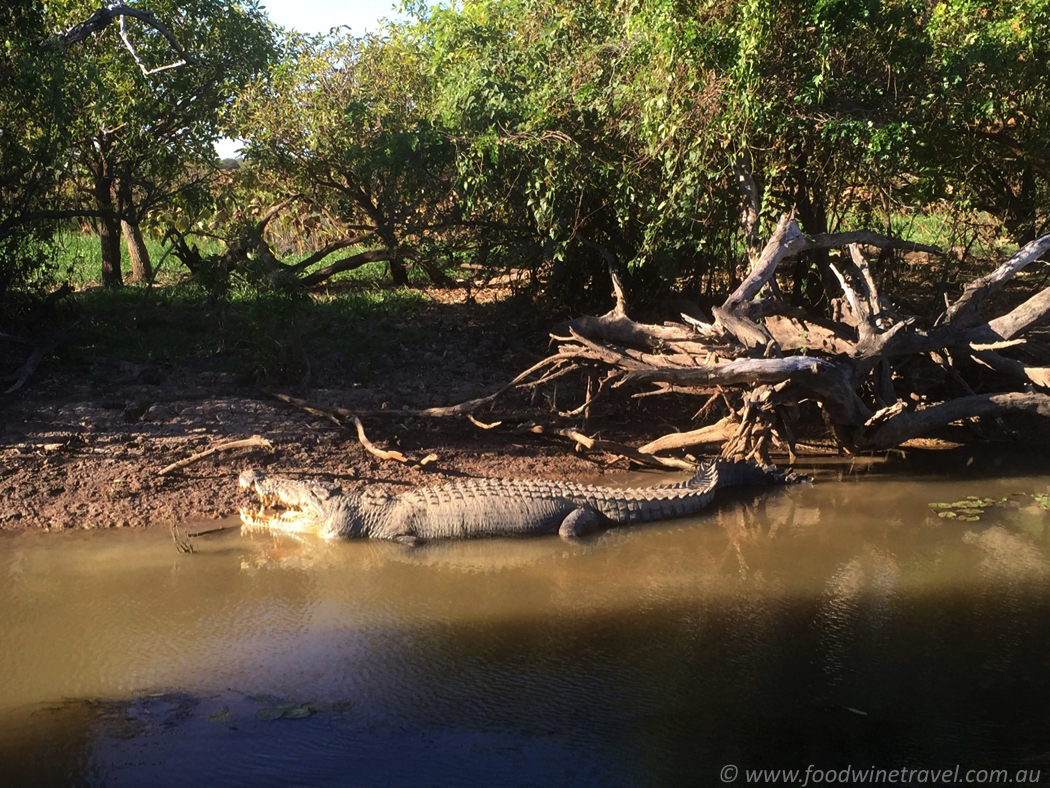 Viewing the diverse array of native bird and animal life, as well as wild horses and cattle left behind from the settler days, can keep you entertained for hours. The cruise finishes at sunset and it really is a sensory overload, with every possible colour dancing in the sky, the sun finally disappearing behind the horizon of these magical wetlands.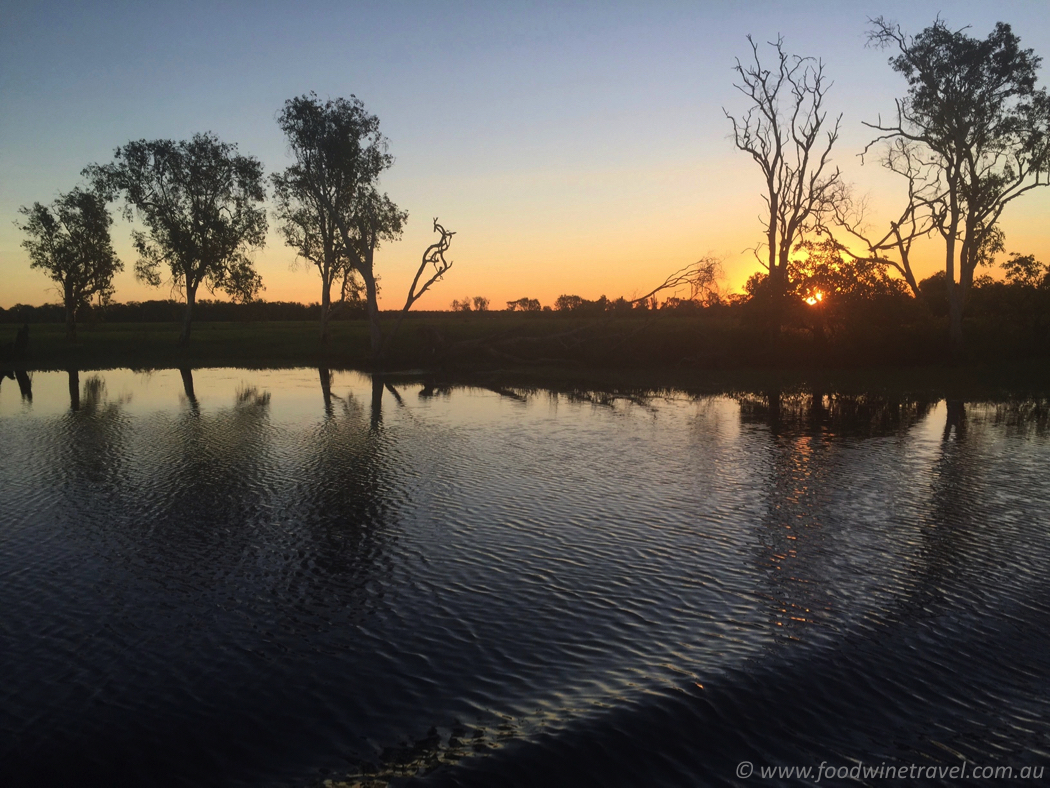 If you go:
Pop-up hotel operator, Flash Camp, sets up at Cooinda Camping Ground in Kakadu National Park during the dry season.
Accommodation includes double, twin and family bell tents with spring-foam mattresses on pallet bases, bed linen, towels, bamboo furniture, toiletries and Armadillo & Co rugs. Guests have access to toilet and shower facilities, barbecues, and a restaurant, bar and pool at Cooinda Lodge.
Rates start at $140 per night. Bookings: www.kakadutourism.com; +61 (0)8 8979 1500.
In addition to the Yellow Water Wetlands Cruise, Spirit of Kakadu 4WD Adventure Tours, Fishing on Yellow Water and Indigenous-themed stargazing cruises are available.