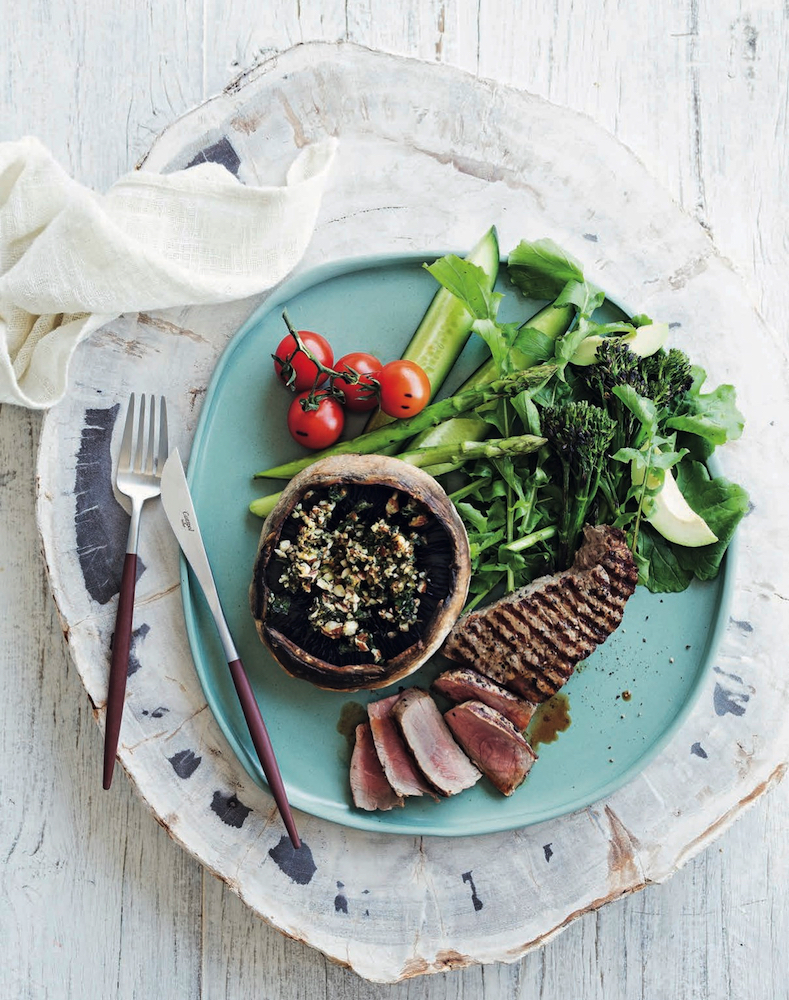 Nutritionist Lola Berry is such a glowing picture of good health you feel obliged to take her seriously. The best-selling author of seven books positively glows on the cover of her latest book, Food To Make You Glow, published by Macmillan Australia. She's the best advertisement for her recipes and diet tips.
Berry's book centres around eating wholefoods to support specific goals, from happiness, energy and beauty to immunity, calming, weight loss and detox. Blueberries, cacao and avocado, for example, are foods for happiness, while bananas and sesame seeds will give you energy, and broccoli, garlic and kiwi fruit will help with your immunity.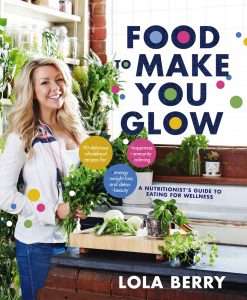 The recipes are inspiring and delicious – as Berry says, she is "all about replacing the treats you love with healthier versions". Thus, there are guilt-free "oreos" made with raw caco, dates and nuts; Chai spice cookie sandwiches; and "Ferrero Rocher" granola, made with – you guessed it – hazelnuts.
There are dishes that are right on trend – poke bowl, for example; winter warmers, such as lamb curry with coconut cauliflower rice; breakfast treats such as Turmeric and banana pancakes; healthy salads such as Celery, sultana, macadamia and quinoa; and easy mains such as Lucky lamb chops with green pea smash.
Food To Make You Glow is much more than a cookbook, as Berry also includes lifestyle tips and recommendations for herbal teas, exercises and activities.
The CSIRO Low-Carb Diet, another newcomer from Macmillan Australia, has Australian's leading scientific research organisation lending it credibility.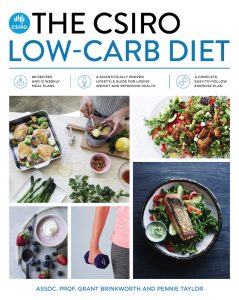 The book is based on nutritional intervention studies undertaken by CSIRO researchers between 2012 and 2014, which found that a scientifically formulated low-carb diet could be very effective in in managing lifestyle-induced metabolic diseases, including unhealthy weight gain and type 2 diabetes.
In 2005, the CSIRO produced the Total Wellbeing Diet, which continues to be relevant more than a decade later, helping countless Australians to lose weight and improve their health.
This new diet is lower in carbohydrate and higher in healthy fats than the Total Wellbeing Diet, with research from around the world providing evidence that such a diet can be useful for improved metabolic health, blood glucose control and diabetes management.
As well as providing recipes, there's a detailed chapter on why and how the diet works, there's an exercise plan; and there's a chapter providing meal plans with full menus for breakfast, lunch and dinner seven days a week for 12 weeks. It makes light work of having to think about what you are going to eat.
---
Buy your copy of The CSIRO Low-Carb Diet and Food To Make You Glow from Book Depository now, with free delivery worldwide
---
BARBECUED FILLET STEAKS WITH STUFFED MUSHROOMS
Serves 4
1 tablespoon extra virgin olive oil, plus extra for brushing
1 bunch broccolini, trimmed
1 bunch asparagus, trimmed
250 g cherry tomatoes
4 × 150 g sirloin/New York steaks, all visible fat removed
2 cups rocket leaves
1 Lebanese cucumber, sliced lengthways
80 g avocado, sliced or diced
1 teaspoon white wine vinegar
STUFFED MUSHROOMS
1⁄4 cup flat-leaf parsley leaves, finely chopped
1 tablespoon chopped thyme
2 cloves garlic, finely chopped
40 g raw almonds, toasted and crushed
finely grated zest of 1 lemon
1 tablespoon extra virgin olive oil
4 large field mushrooms, stems trimmed
Preheat the oven grill to high.
Heat 1 teaspoon of the olive oil in a chargrill pan over high heat. Chargrill the broccolini for 3 minutes or until tender and golden, then transfer to a plate and set aside. Add another teaspoon of the olive oil to the pan and chargrill the asparagus, sprinkling with water and turning occasionally, for 2 to 3 minutes or until tender but still crisp. Transfer to the plate and set aside. Add the tomatoes to the pan and chargrill for 2–3 minutes or until they are blistered. Add to the plate and set aside.
Brush the steaks with olive oil and season well with freshly ground black pepper. Chargrill the steaks, turning every 30 to 40 seconds, for 6 to 7 minutes for medium or continue until cooked to your liking. Transfer to a plate, cover loosely with foil and set aside to rest for 10 minutes.
Meanwhile, to make the stuffed mushrooms, place the parsley, thyme, garlic, almonds, lemon zest and olive oil in a small bowl and mix to combine. Spoon one-quarter of the herb stuffing into each mushroom cup, then place, filled-side up, on a baking tray and grill for 8 to 10 minutes or until the stuffing is golden and the mushrooms are tender.
Place the rocket, cucumber and avocado in a bowl, drizzle with the vinegar and remaining olive oil and gently toss to mix.
Place a steak and stuffed mushroom on each of four plates, then divide the chargrilled vegetables and salad evenly among the plates and serve.
Recipe and image from The CSIRO Low-Carb Diet, by Associate Professor Grant Brinkworth and Pennie Taylor, published by Macmillan Australia and reproduced with the publisher's permission.
This story originally appeared in PS News online.