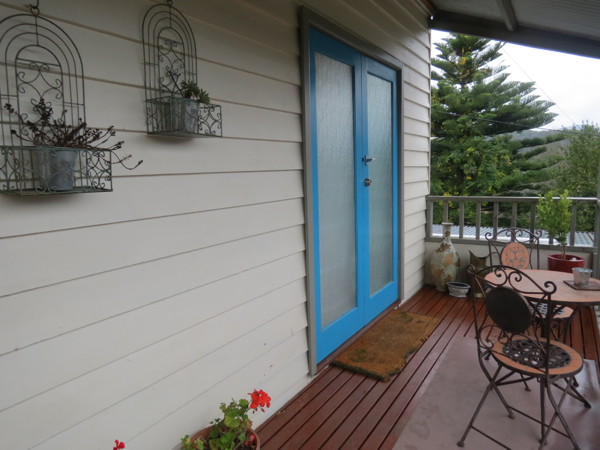 The bird life is prolific around the Healesville Apartments. Vividly coloured red and blue parrots greet me on arrival, and when I wake up the next morning, a sulphur-crested cockatoo is sitting nonchalantly on a table in the garden.
I'm in the Yarra Valley to learn about the exquisite Yarra Valley Caviar and to try my hand at milking the salmon (more about that in a later blog post). On a miserably wet day brightened only by the sight of beautiful autumn leaves, I'm very cosy in my Garden Apartment (pictured here).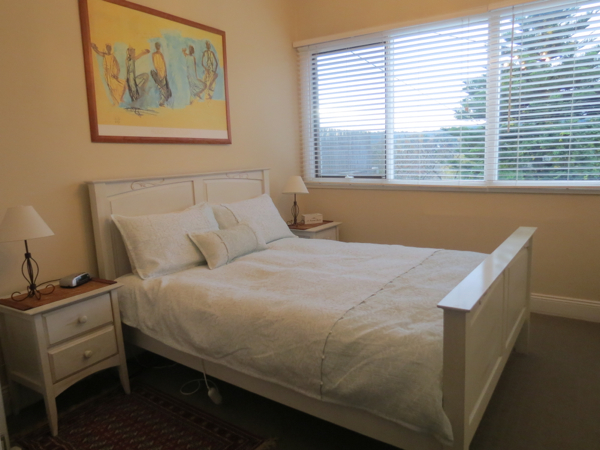 It's one of four Healesville Apartments – alongside the Fig Tree Apartment with its two queen-sized bedrooms and double spa bath, Terrace Apartment with king-sized bedroom and spa bath, and Treetops Apartment with king-sized bedroom, double spa bath and Japanese touches.
My Garden Apartment has a queen-sized bedroom, single bedroom and cute little bathroom with claw-foot bath and luxurious rain shower rose.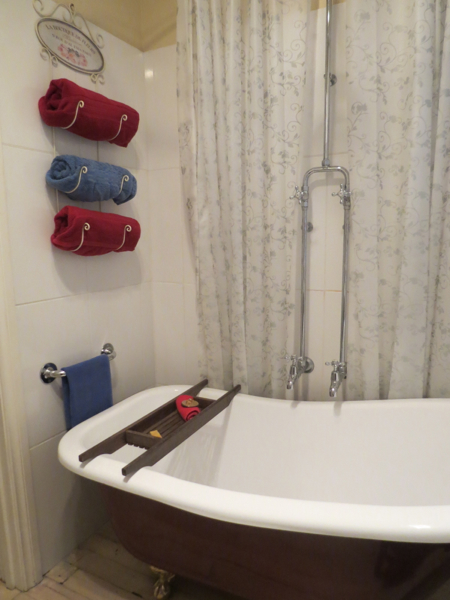 The apartment is decked out in French provincial style with fresh flowers on the table, distressed timber furniture and wooden floors (carpet in the bedroom), and blue and white tiles in the kitchen.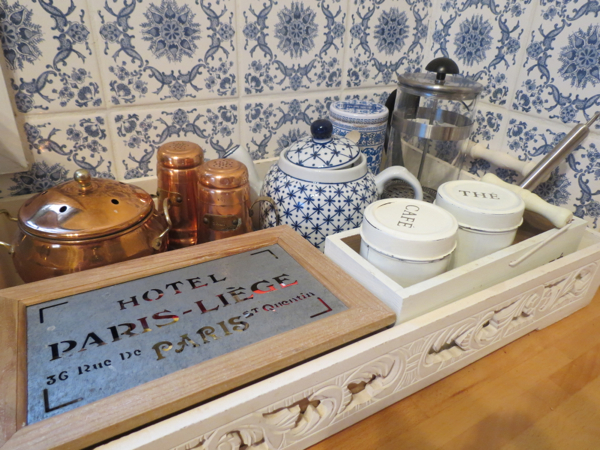 It is fully fitted out with everything you'd want for a long stay including living area with small dining table and leather lounge, washing machine and dryer, and full kitchen with dishwasher.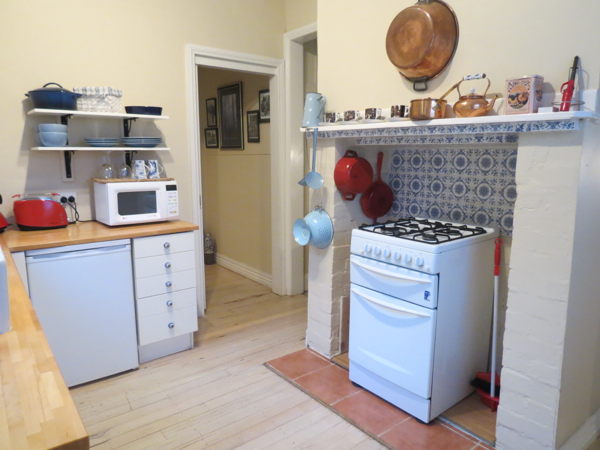 The ingredients for a light continental breakfast are provided: beautiful grain bread, locally made granola and a small jar of delicious locally made blackberry jam.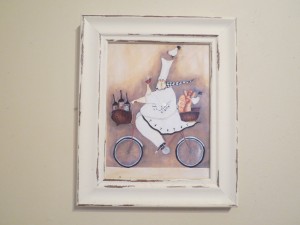 The owners have thought of almost everything – electric blanket on the bed, candles in the bathroom and living area, books and magazines, DVDs and games, and lovely handmade soap (but no other toiletries – a curious oversight given that they seem to have thought of everything else).
There's a picnic basket at the ready (to be stocked with your own provisions) and even a tin of bird feed.
In the private garden, fenced off from the other apartments, there's a birdbath and bird feeder (not that the birds need much encouragement). Apparently pets are welcome but I'm sure the local wildlife would prefer exclusive use.
Healesville Apartments
18 Symons Street
Healesville Vic
Australia
www.healesvilleapartments.com.au
+61 3 5962 5555