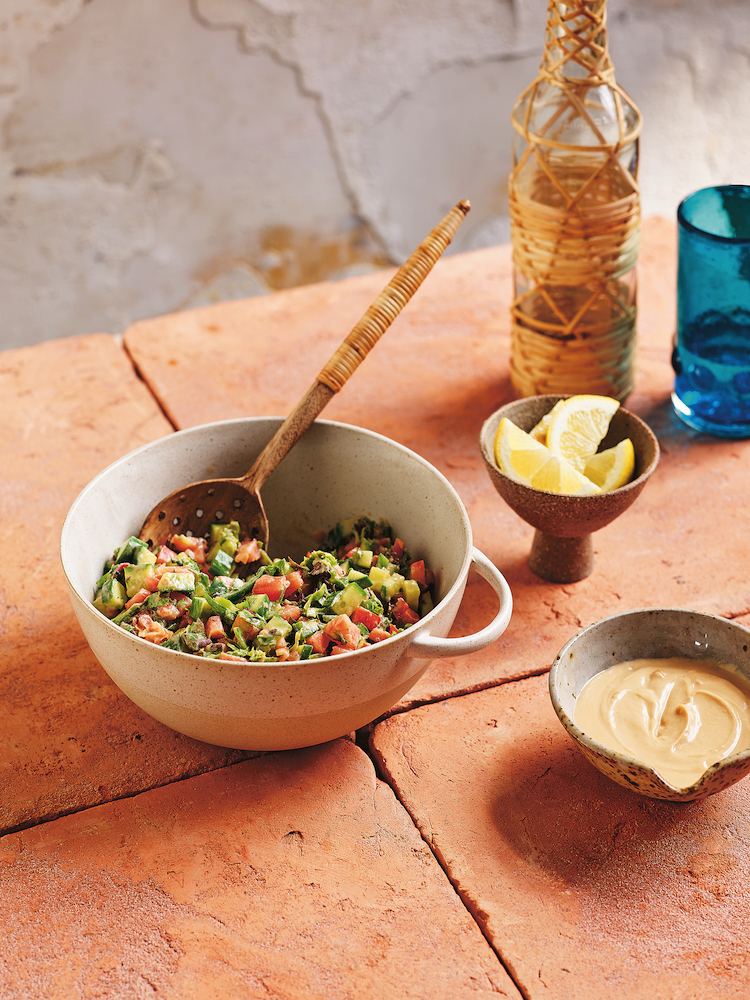 Tekebash and Saba are two extraordinary Melbourne women whose origins lie in Tigray, one of nine states in Ethiopia. Their circuitous journey brought Tekebash and her then nine-year-old daughter Saba to Australia in 1999.
In 2015, Saba opened a restaurant in the Melbourne suburb of Fitzroy, her mother cooking the food of her homeland, Saba running the front of house. Saba's Ethiopian Restaurant closed at the start of Covid but the dishes that Melbourne folk came to know and love can still be enjoyed now that Saba has compiled the recipes into a book.
Tekebash & Saba: Recipes from the Horn of Africa, published by Murdoch Books, is a fascinating insight into a cuisine and culture that many Australians would be unfamiliar with. The book specifically focuses on Tigray, rather than Ethiopia in general. It wasn't always going to be that way. Saba's original vision was for it to be an Ethiopian food book, just as the restaurant was promoted as Ethiopian. "We judged that to be a necessary compromise; most people know Ethiopia, far fewer are familiar with Tigray," she says.
But as time went on and the political situation in her family's homeland became more dire, she felt it was important to differentiate and identify with their 'Tigrayness'. Around 95% of Tegaru people are Orthodox Christians, and that's had an enormous impact on the cuisine. With the practise of Lent and other fasting periods, people eat exclusively vegan meals for around 180 to 210 days of the year. Not surprisingly, there are a lot of vegan offerings.
When Lent has passed, there is a strong preference for a heavy meat diet. The idea of three-course meals is a foreign concept. There are no starters, mains or desserts, just dishes that are designed to be shared. The salad recipe here is great to complement spicy dishes due to the creamy nature of the peanut butter. Saba likes to add hardboiled eggs and have it as a salad in its own right.
Through her mother's simple, vibrant dishes, Saba celebrates a connection with Tigray that won't be broken. "Our hearts will forever be Tigrayan, and It has been my privilege to translate and record what Tekebash cooked by taste, touch and memory for several years in our Melbourne restaurant," says Saba.
"It's our story, and it's my tribute. But it will also resonate with anyone who knows the unceasing pull of a distant homeland and the comfort of its food."
---
Buy your copy of Tekebash & Saba: Recipes From The Horn Of Africa from Australian-owned Booktopia.
---
Salata dakwa (Peanut butter salad)
Serves 2
SALAD
2 tomatoes, diced into 1 cm (½ inch) cubes
1 cucumber, peeled or skin on, diced into 1 cm (½ inch) cubes
200 g (7 oz) mixed leaf salad, finely shredded
½ green chilli, deseeded and finely chopped
DRESSING
juice of 1 lemon
1½ tablespoons smooth peanut butter
1 tablespoon extra virgin oil
2 tablespoons water
Place all the dressing ingredients in a bowl and mix until you achieve a mayonnaise-like consistency. Season with salt. Combine the salad ingredients, add the dressing and mix well to serve.
Recipe and images from Tekebash & Saba, by Saba Alemayoh, photography by Alicia Taylor. Published by Murdoch Books and reproduced with the publisher's permission.
This story originally appeared in PS News.
**Enjoy many more delicious recipes from our Food Wine Travel files here.**