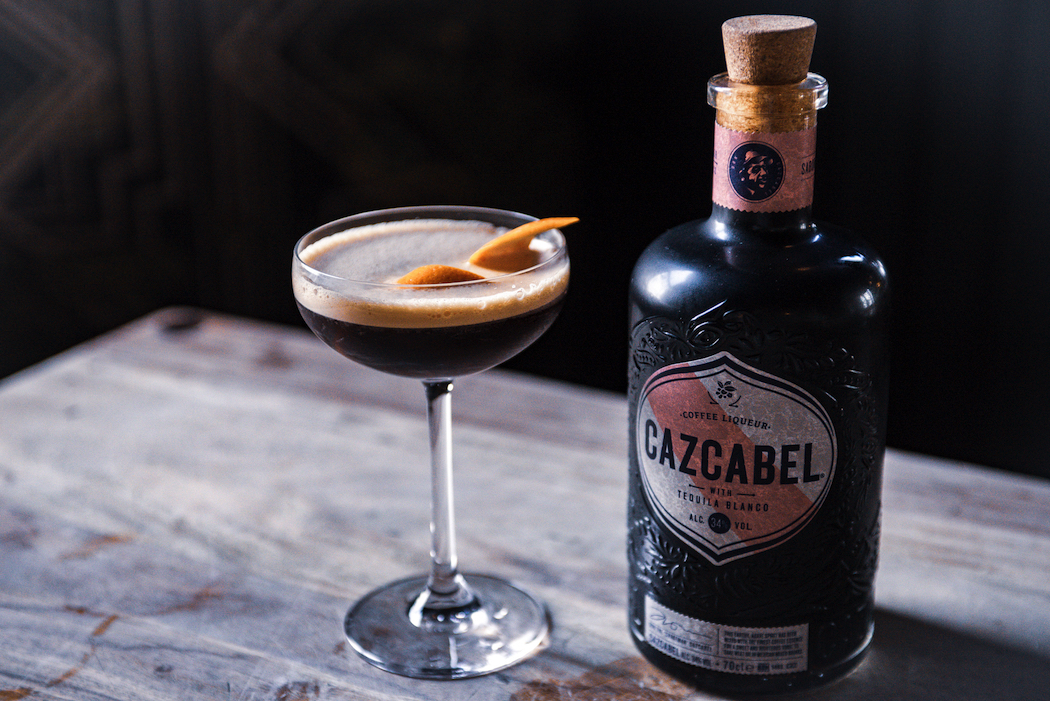 For those who enjoy tequila, and for those who enjoy coffee, what could be a better combo than Coffee Tequila? It's a fabulous base for cocktails and makes for a perfect after-dinner digestif.
Cazcabel is a range of tequilas that launched in Australia earlier in the year. They're made by an independent micro-distillery in the highlands of the Jalisco Mountains in Mexico, using premium locally-grown, seven-year-old Blue Weber agave.
Don Cazcabel, aka the "Snakeman", began crafting his tequila in a run-down shack in the Jalisco highlands and four generations later, it is one of the world's fastest growing tequila brands. It looks set to be a success in Australia too, as consumers seek out quality tequilas that they may not have experienced previously.
We've only tasted the Cazcabel Coffee Tequila, which we were super impressed with. Cazcabel is also shipping Blanco, Reposado, Honey and Coconut Tequilas to Australia, which we're looking forward to trying.
Blanco, made from blue weber agave, is at the heart of the range. All the others have Blanco as their base. Reposado is rested in American oak barrels for nine to eleven months, and Honey has a dose of sweet nectar (perfect for cocktails and drinks).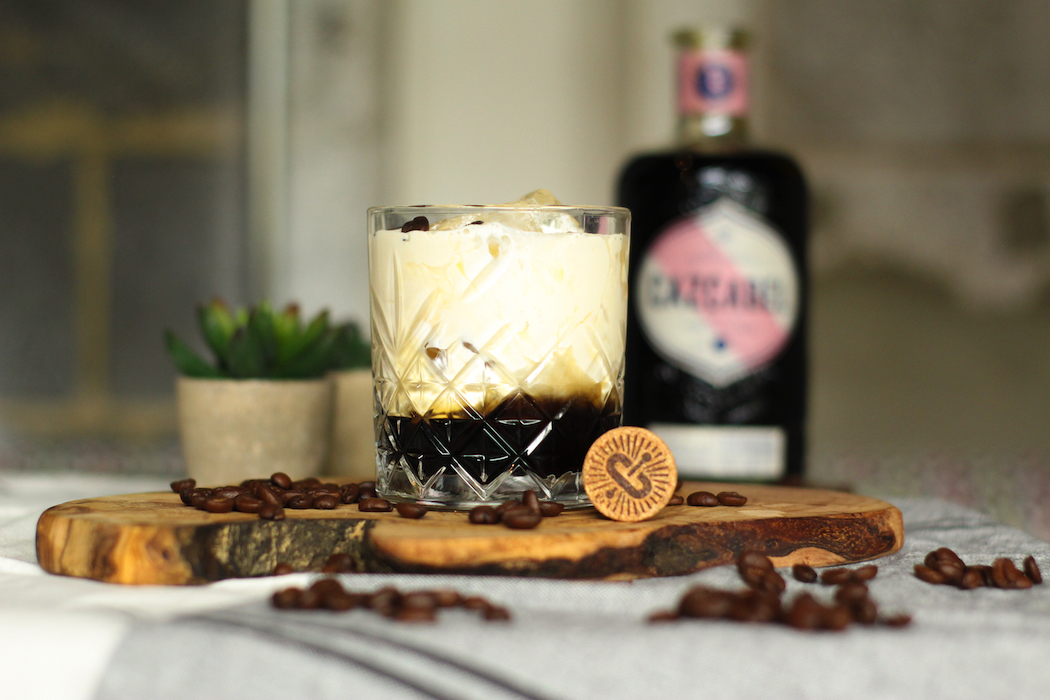 The Coffee Tequila is great in drinks too, with notes of dark chocolate, vanilla and roasted coffee providing a balance of sweetness and bitterness. It has an ABV of 34%. Available from Dan Murphy's and BWS for a recommended price of $59.99. Enjoy neat over ice or try it in one of the following ways.
Make a 'shaken shot': simply shake up 30ml Cazcabel Coffee Tequila and 15ml Cointreau to create a flavoursome choc-orange delight.
Try a Coffee Negroni: blend 15ml Cazcabel Coffee Tequila with 15ml espresso, 15ml Campari and 15ml Sweet Vermouth, then garnish with an orange zest and a square of dark chocolate.
Shake up a Don's Russian: blend 35ml Cazcabel Coffee Tequila with 15ml Cointreau, 20ml espresso and 2 teaspoons double cream, then garnish with coffee beans.
Combine our two favourite obsessions: coffee and Aperol. Shake 40ml Cazcabel Coffee Tequila, 20ml Aperol and 20ml espresso over ice and strain into a rocks glass, then garnish with orange peel.
And finally, try these delicious recipes.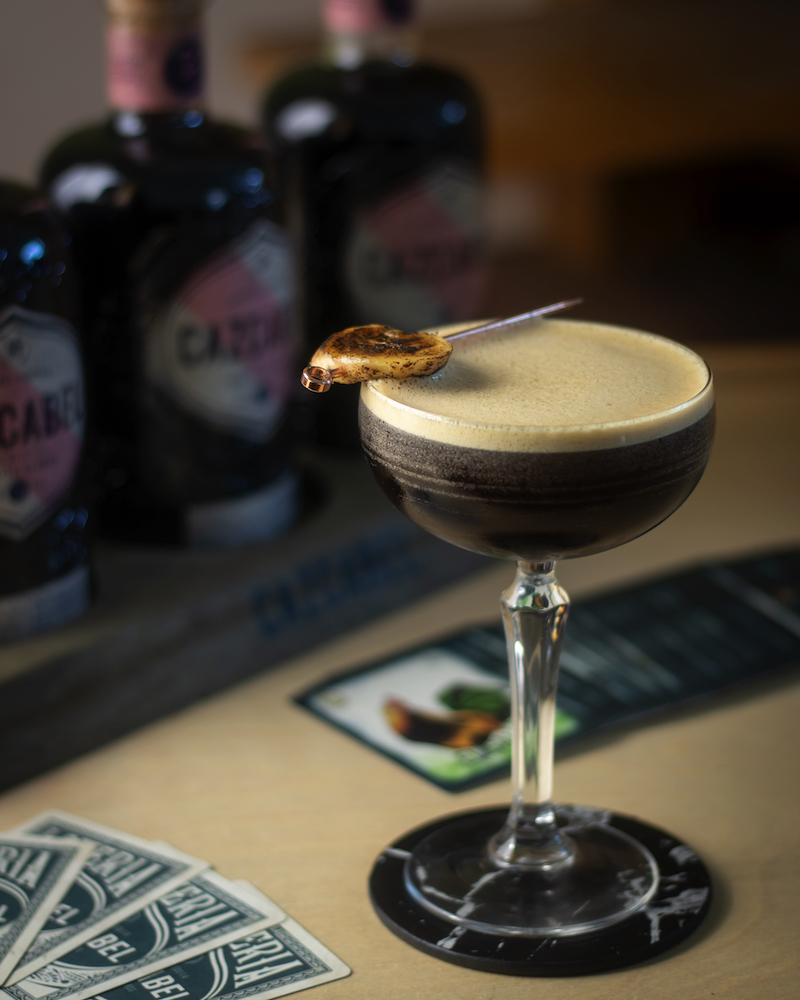 BANANA SPLIT MARTINI
35ml Cazcabel Coffee Tequila
25ml Cacao Infused Rum
20ml caramelised banana syrup
50ml espresso
Cubed Ice
A pinch of salt
Garnish: Caramelised Banana Slice
Shake all ingredients with cubed ice. Finely strain into a chilled coupe glass. Garnish with the caramelised banana slice.
CHRISTMAS ESPRESSO MARTINI
60ml Cazcabel Coffee Tequila
5ml hazelnut syrup
35ml espresso
icing sugar for dusting
Garnish: coffee beans, raspberry and mint.
Add all ingredients to a cocktail shaker and fill with cubed ice. Shake hard and strain. Shake again dry. Dust half of a coupe glass with icing sugar and strain cocktail in. Garnish with a few coffee beans and raspberry and mint.
Watch this video on how to make Cazcabel's Christmas Espresso Martini.
This is not a sponsored post but Cazcabel provided us with a bottle of its Coffee Tequila to try.
Check out more delicious cocktail recipes here.